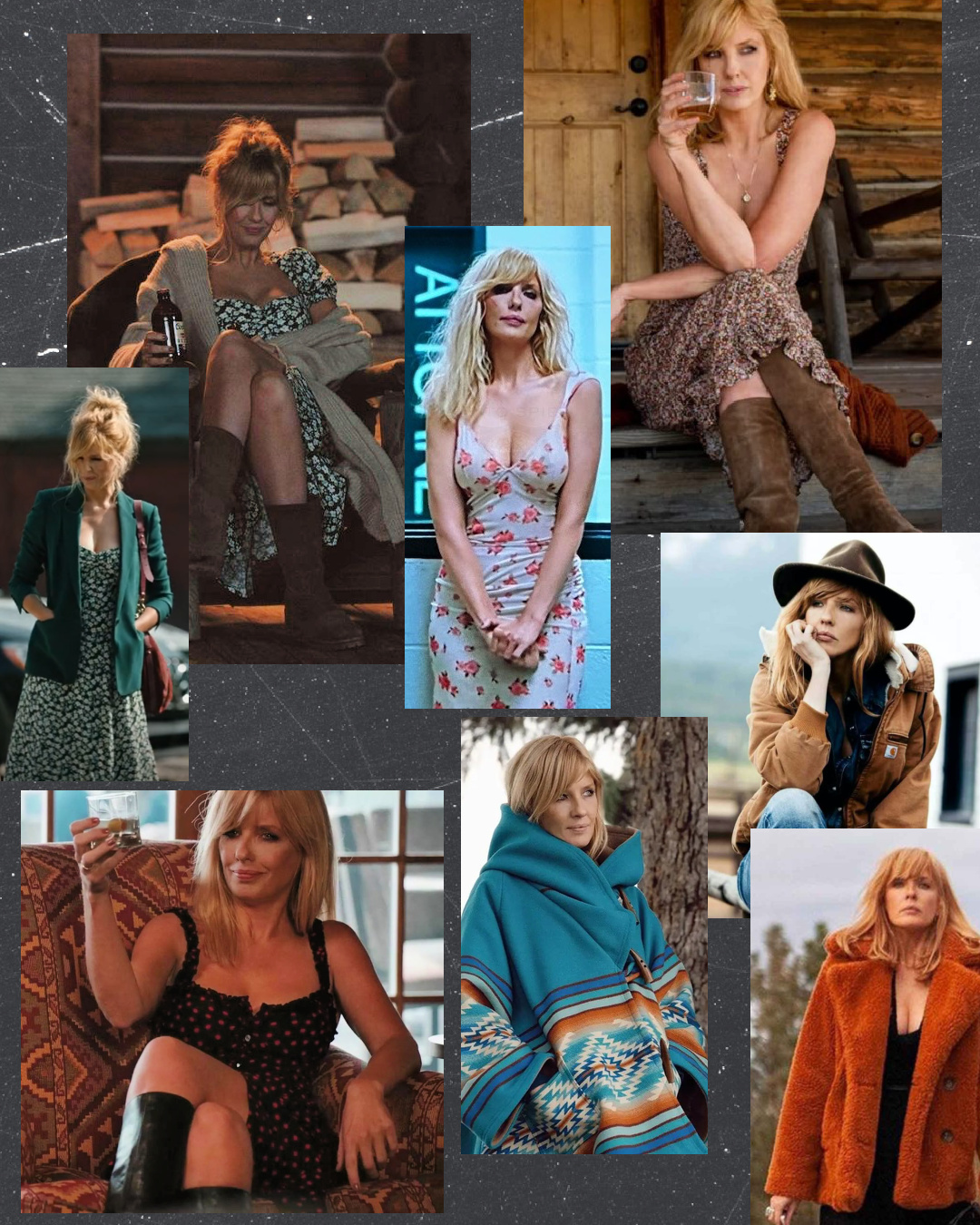 If you haven't seen the TV series, Yellowstone from Paramount Network you might be living under a rock! In case you aren't familiar, Yellowstone follows the influential Dutton family from Montana. The patriarch, John Dutton, played by Kevin Costner is not exactly the most ethical guy nor does he have the most above board children but somehow we're all left somewhat endeared by all of them.
The Duttons run the Yellowstone Dutton Ranch and end up fighting to keep their land from going commercial. Beth Dutton is John's daughter and from Yellowstone season 1-5 she is a firecracker to say the least. Beth is bold, overtly sexy, fiercely protective and holds one hell of a grudge. With a swoon-worthy romance with fan favorite, Rip Wheeler played by Cole Hauser, the scenes Beth is in are my favorite. Did I mention Beth's style never disappoints?
Beth Dutton's fans know she is a force of nature to say the least. Played by the gorgeous actress Kelly Reilly, Beth's style is executed perfectly. If you're like me and love her sexy, sassy style with a cowboy lifestyle chic, you are in the right place. I have taken Beth's iconic looks and rounded up quite the collection of stylish dresses, elegant fur coats, cowboy boots and other statement pieces that embody the fierce personality that is Beth Dutton.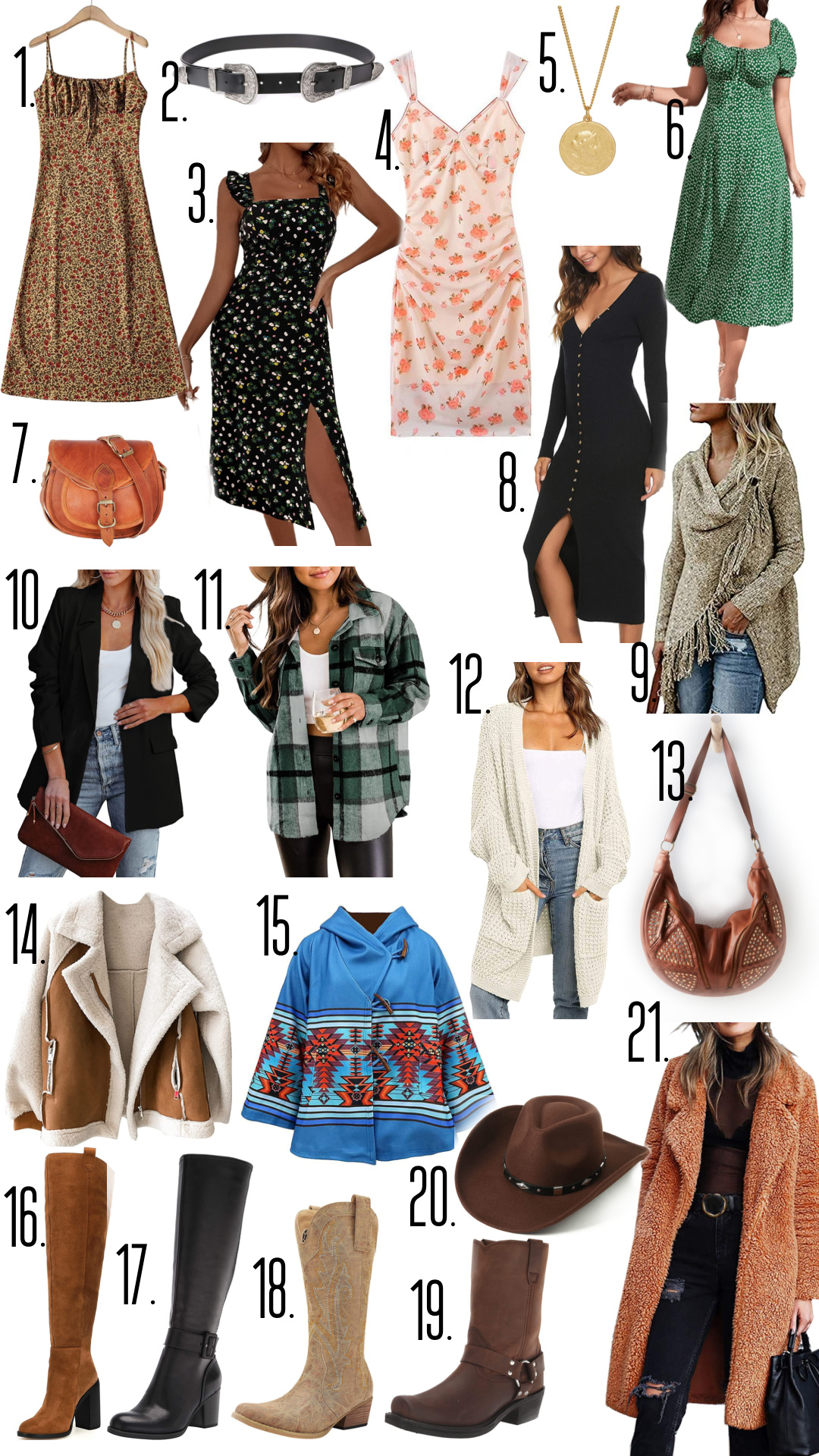 Channel your inner Beth Dutton and check out my round up of the best pieces that capture style icon Beth's unique look!
Beth Dutton outfits go from a simple pair of blue jeans and a flannel jacket to an elegant outfit like a sexy black dress and boots. Hopefully if you love Beth's character and style on Yellowstone, you've found this fashion round up helpful.
Beth's style isn't hard to recreate and you don't have to go all out with the western wear to accomplish the look. A few simple pieces that capture her feminine yet edgy style will get you the Beth look. Pick a standout piece like a bold coat and pair it with a simple floral summer dress with knee high boots and you've captured her style!
If you enjoyed this post, check out my "Get The Look" posts on Elizabeth Taylor and Stevie Nicks!
I'd love to hear what other style icons you would like me to work on next!!??
xx, Jenni
Shop the Post:
PIN IT!!