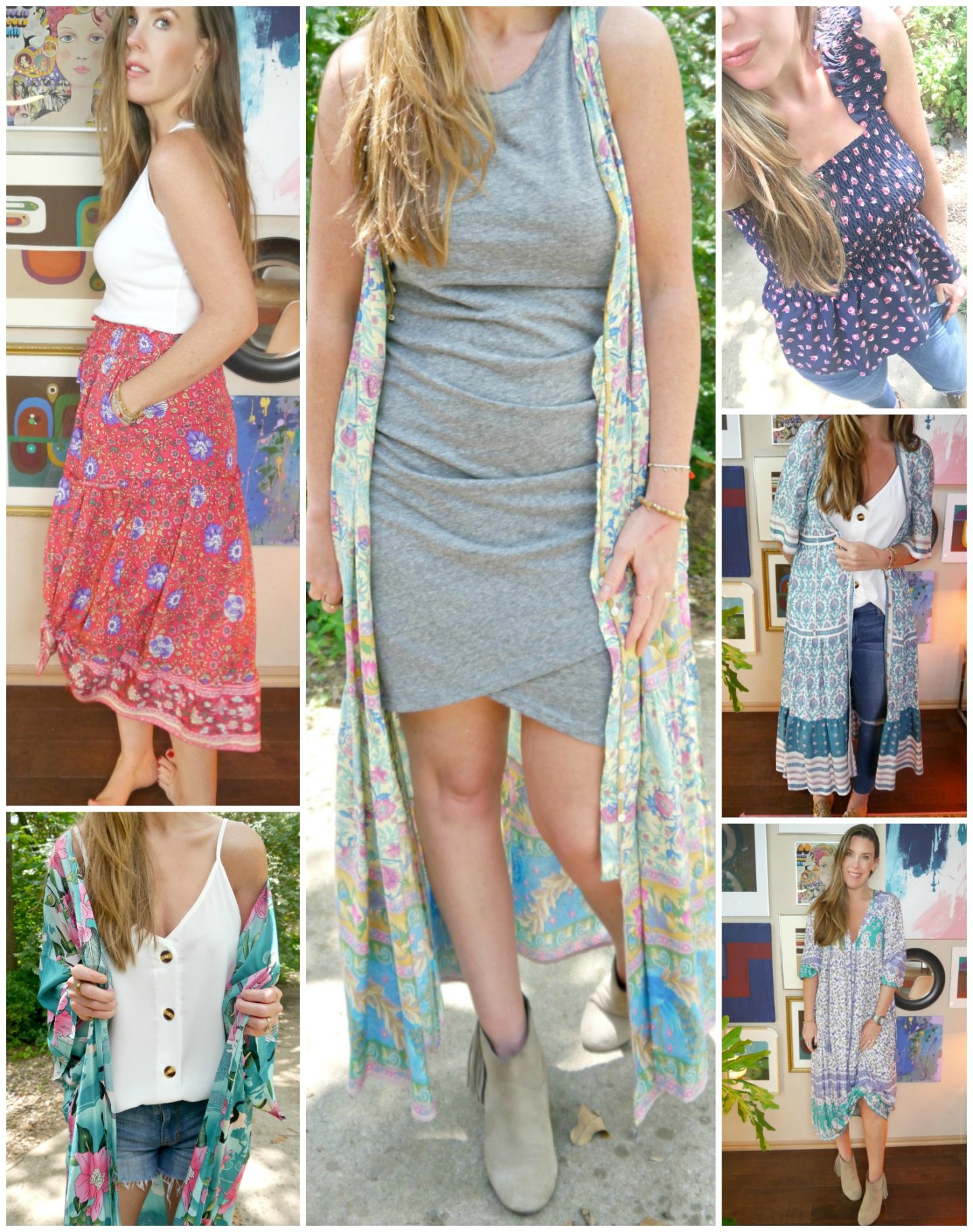 I love Amazon Prime-I don't want to be this basic but I just am when it comes to fashion.  However, I hunt and I do mean hunt for unusual, special pieces.  Lately I've found so many good items and found a lot of not so good items.  I return a lot!  In this post, I'm sharing 6 items I'm loving and 6 I sent back.  I've got more items I love and will share in the next post.  I'm afraid to say, there were just too much for one post!  I don't want to break your bank all at once like mine is!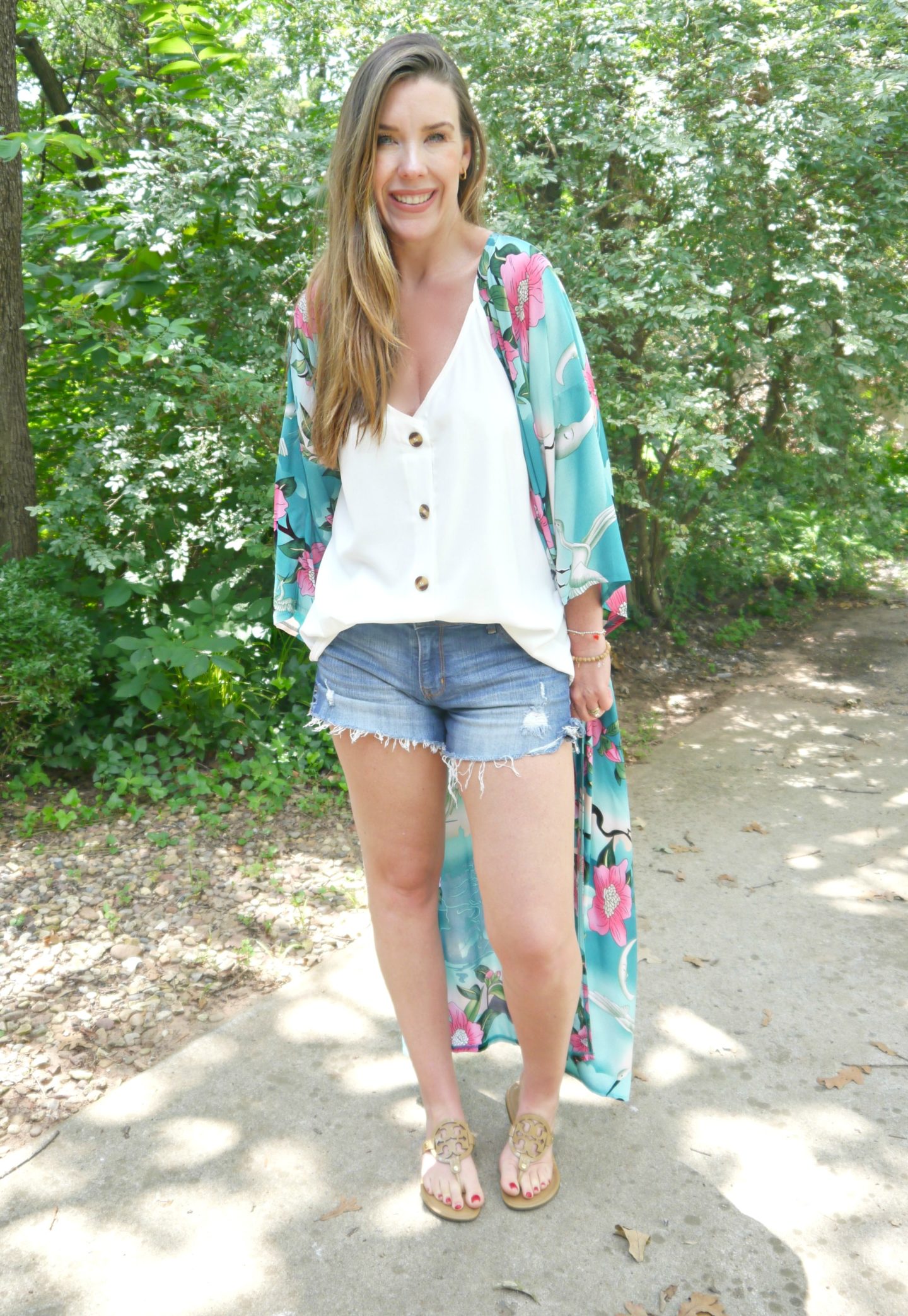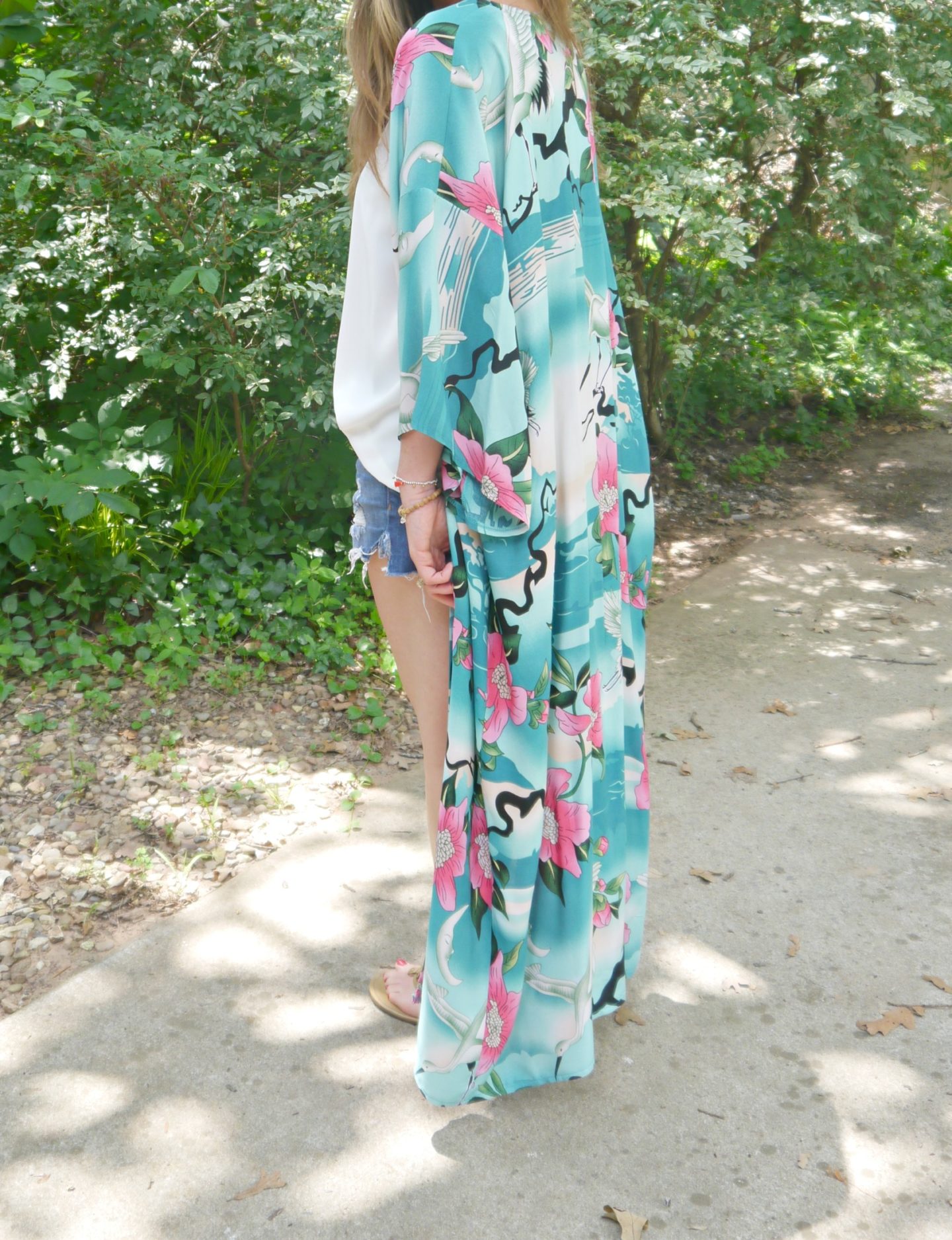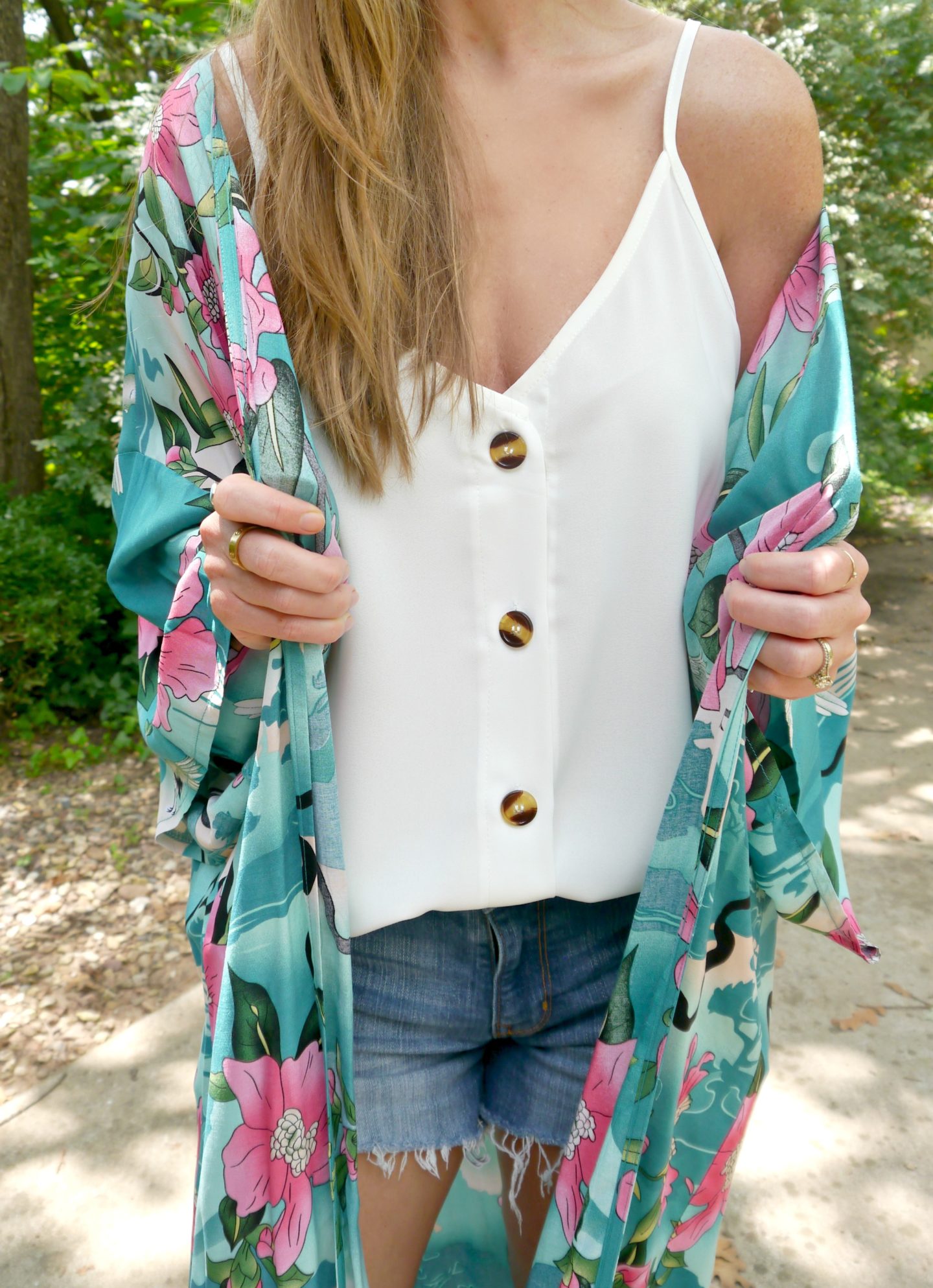 THIS kimono is so cheap but I took a chance on it and I love it.  It reminds me of those wonderful Hawaiian Elvis movies!  It's very light and unlike THIS kimono, the sleeves are open and less cumbersome.
Also, THIS white button down blouse is great.  It goes with just about everything and amps up any outfit.  It's long and needed to be tucked in the front for this look so it could probably be worn with leggings.  I'm in a medium and would say it runs a little large.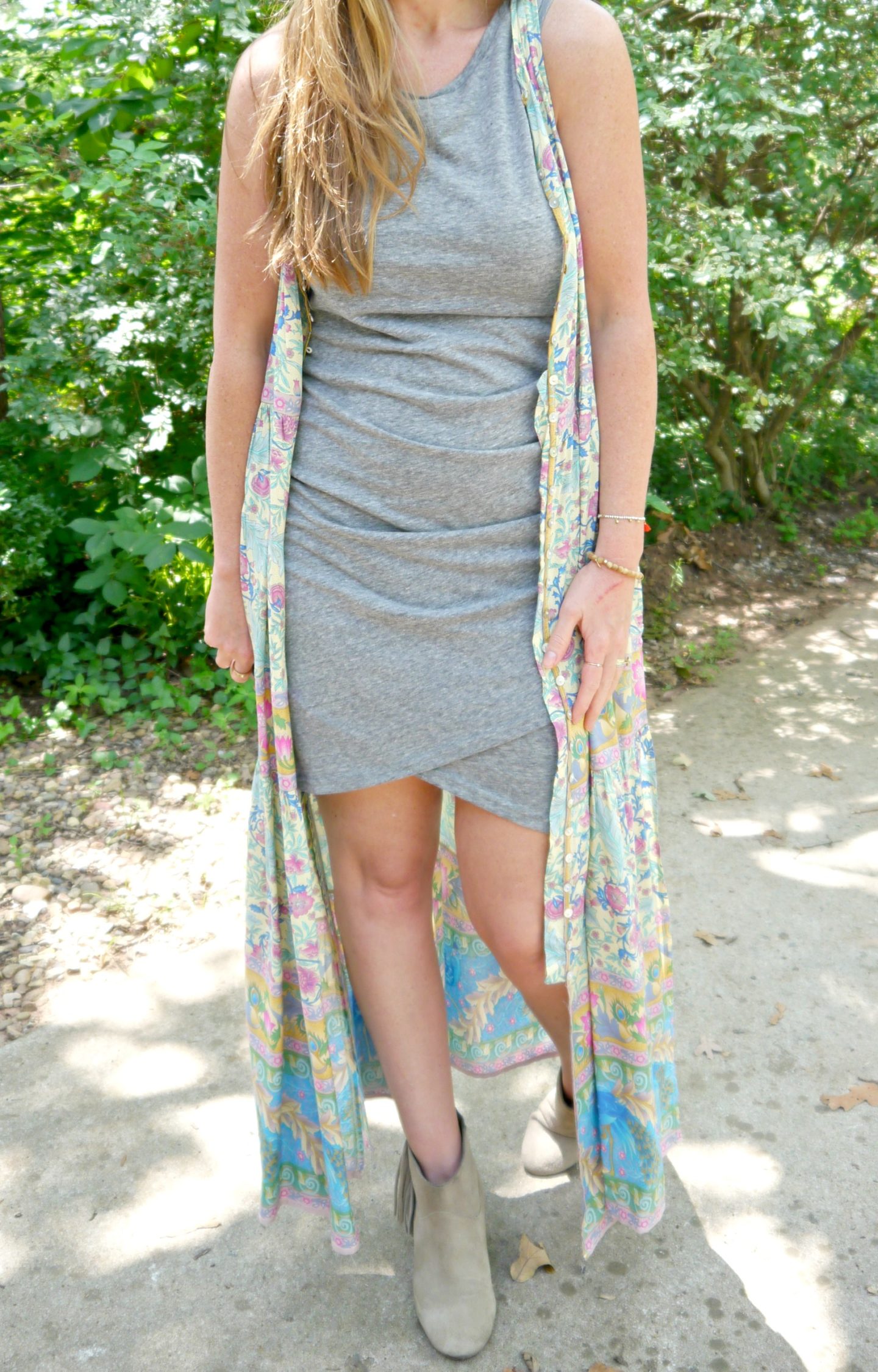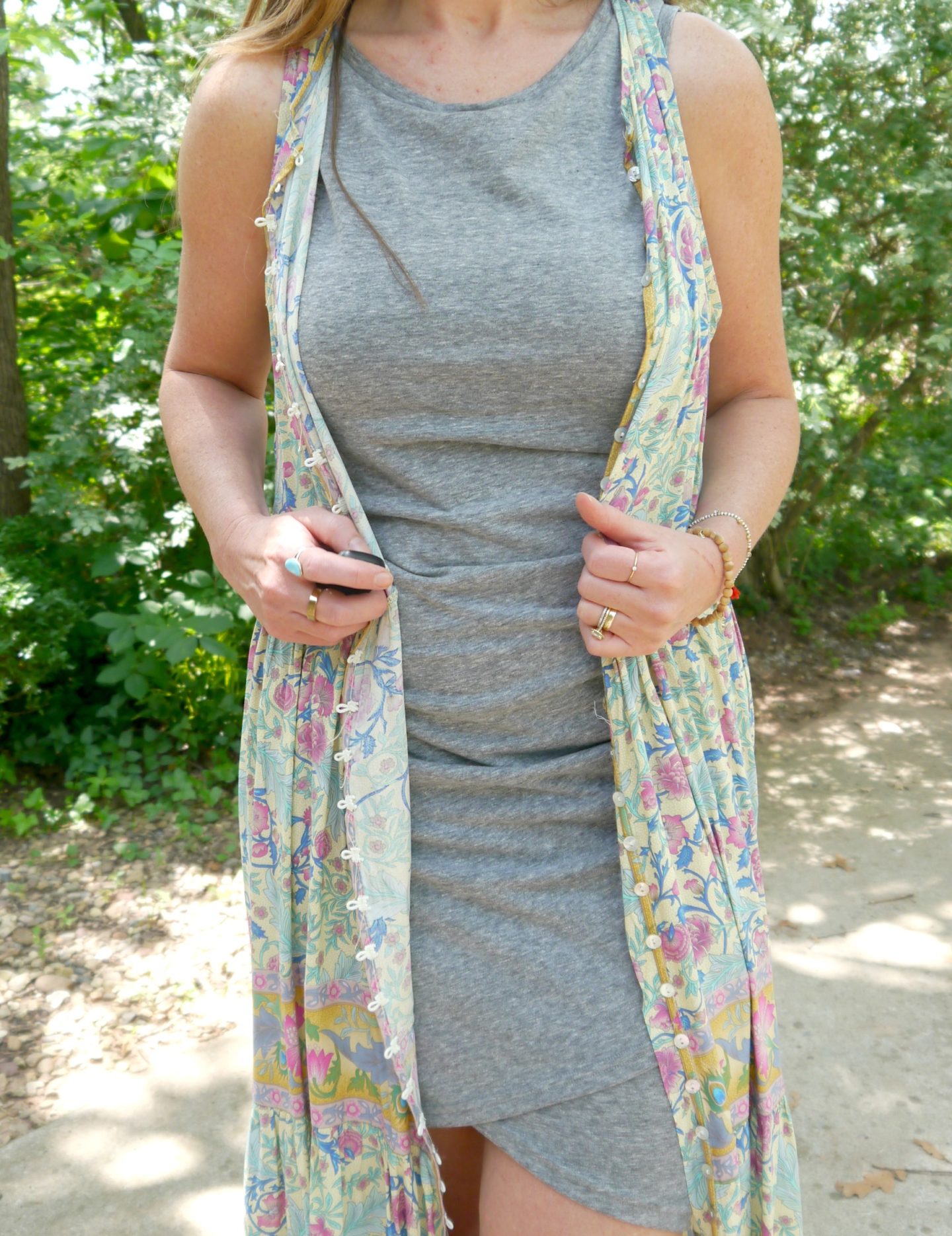 This duster is actually a dress.  I've worn it as a dress as well as with a dress or cut offs.  The colors in this dress are just magical.  I believe this exact fabric is out of stock at the moment.  It comes in THIS lovely red though. If you're in love with the fabric, you can find it in THIS dress and THIS top.  It comes from a trusted Amazon seller.  I am in a large and would say it's true to size.  Find my gray dress HERE.  Please excuse my poison ivy peaking out in these pics!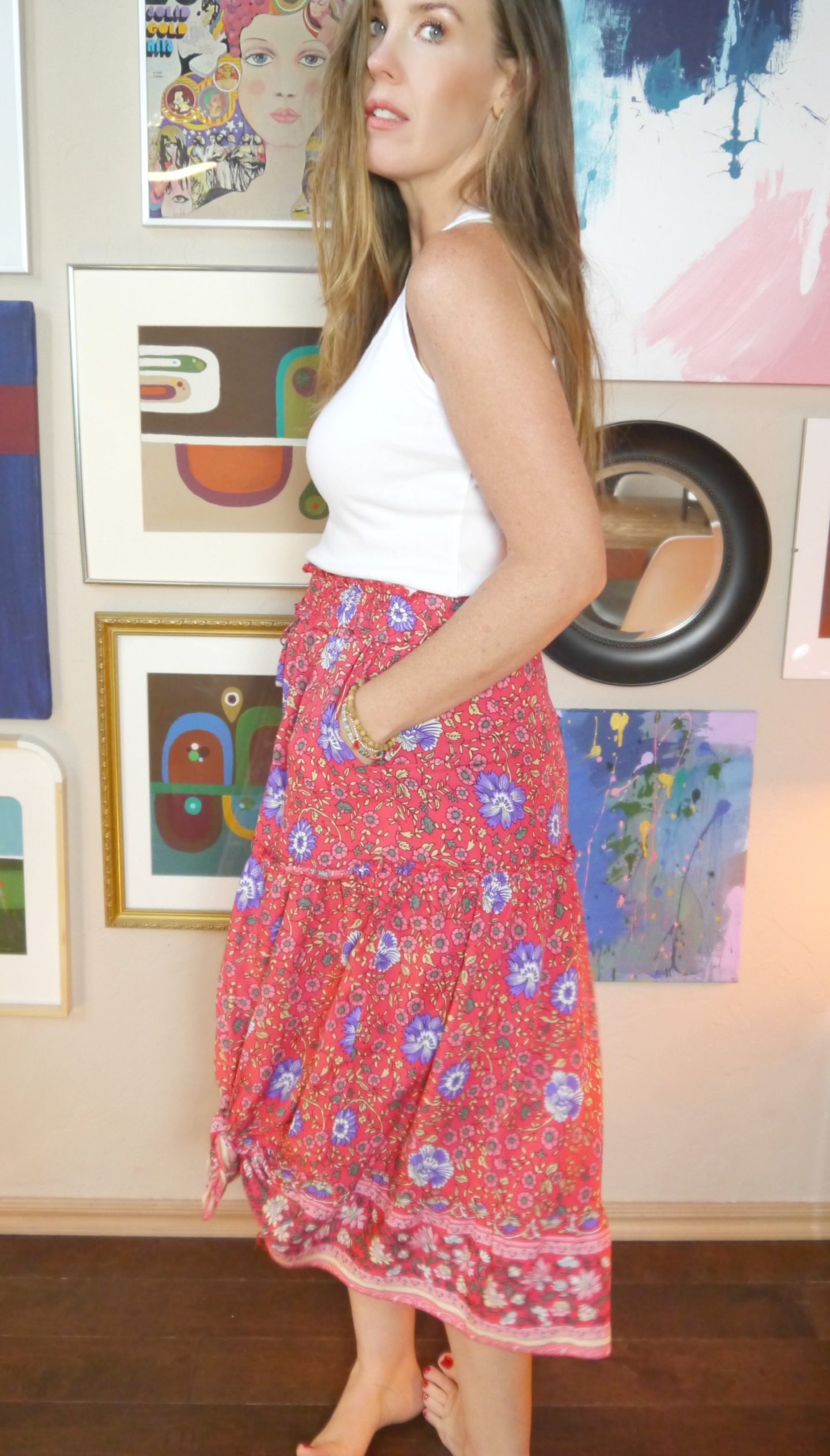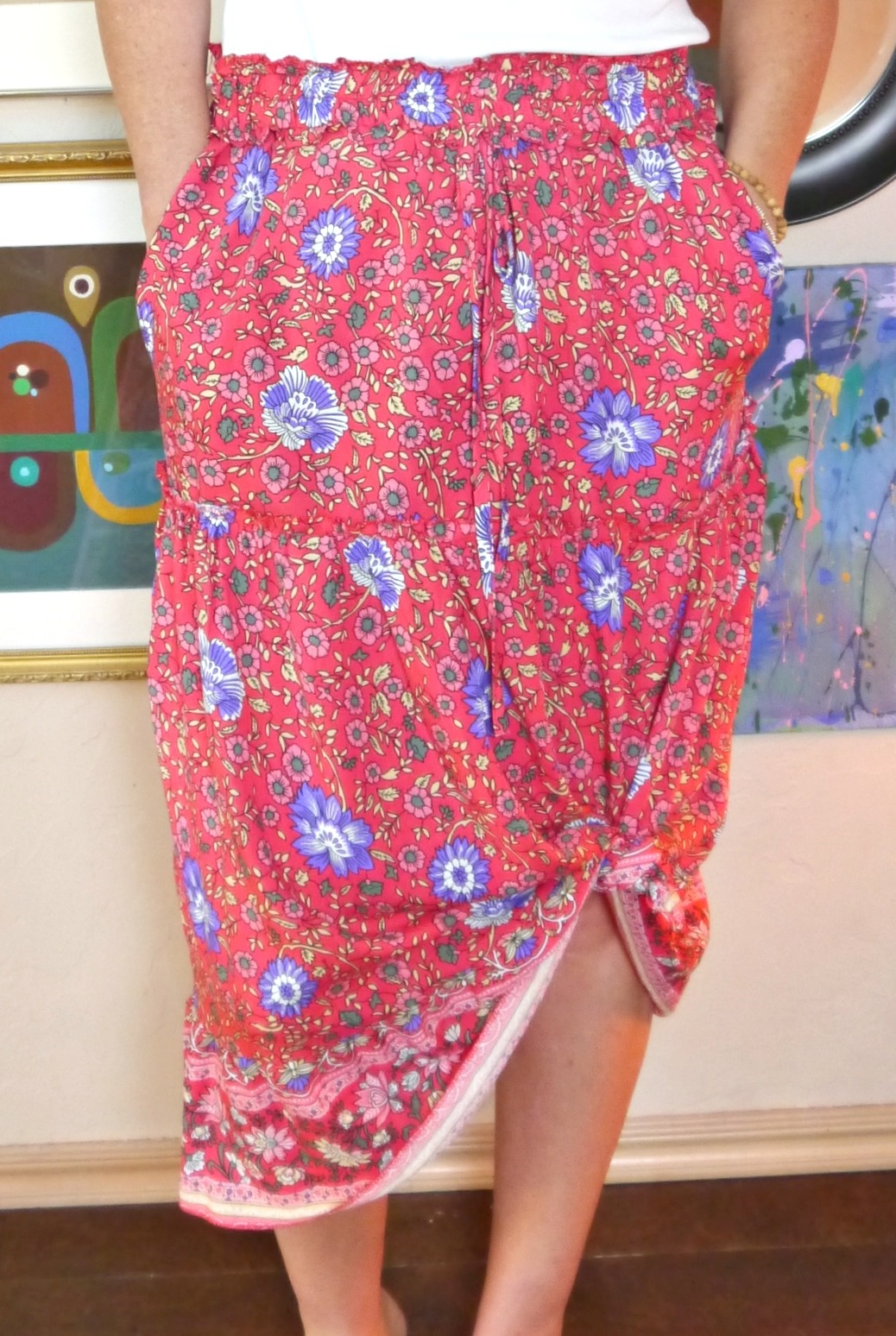 I love THIS skirt.  I've worn it so many times already.  It has pockets and a super cute drawstring.  I tied it on one side just because.  It comes in tons of colors as well.  I ordered an extra large and am glad I did.  It's comfortable and doesn't bulge my hips out.  I would definitely say it runs small and to order one size up.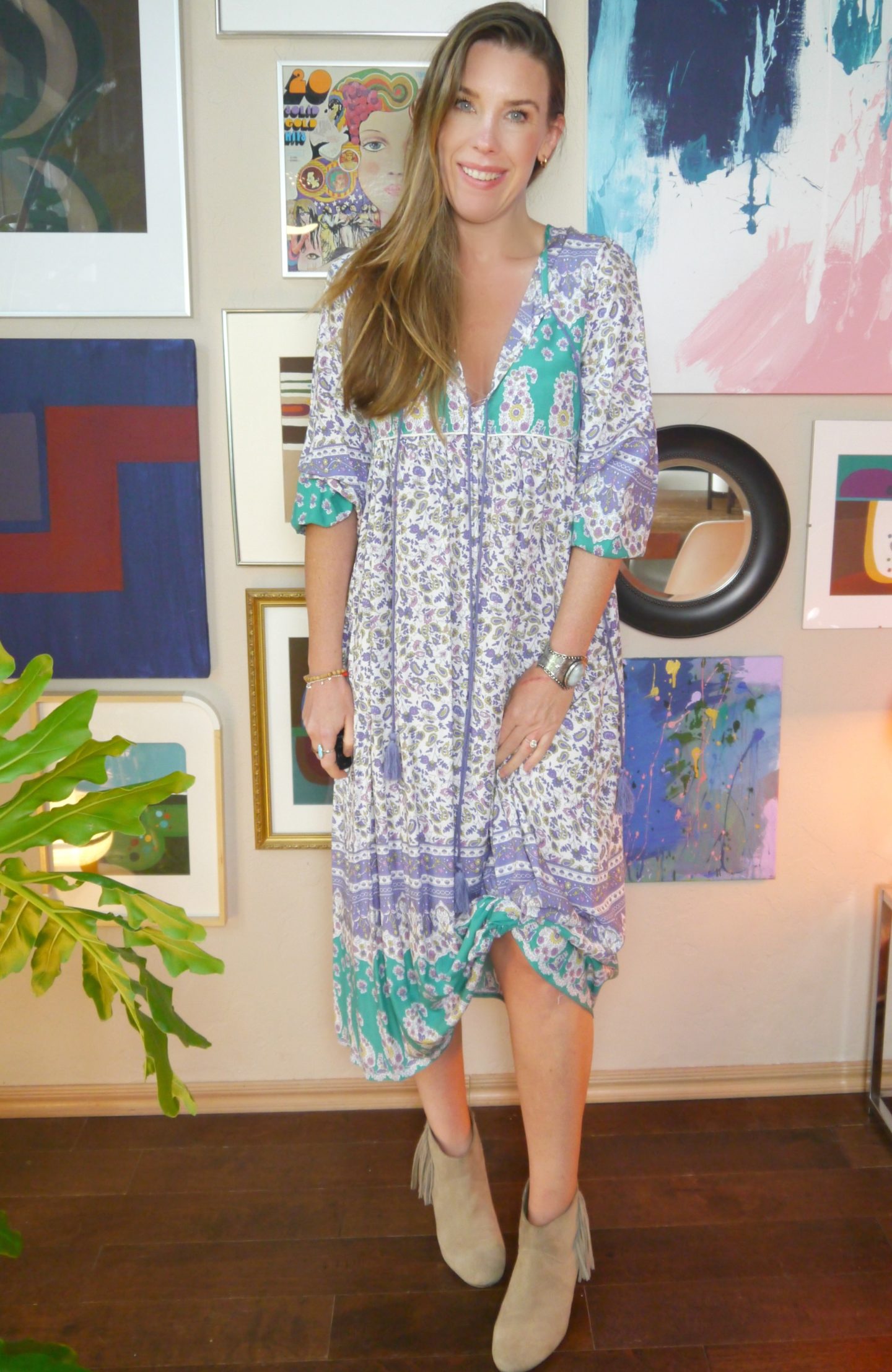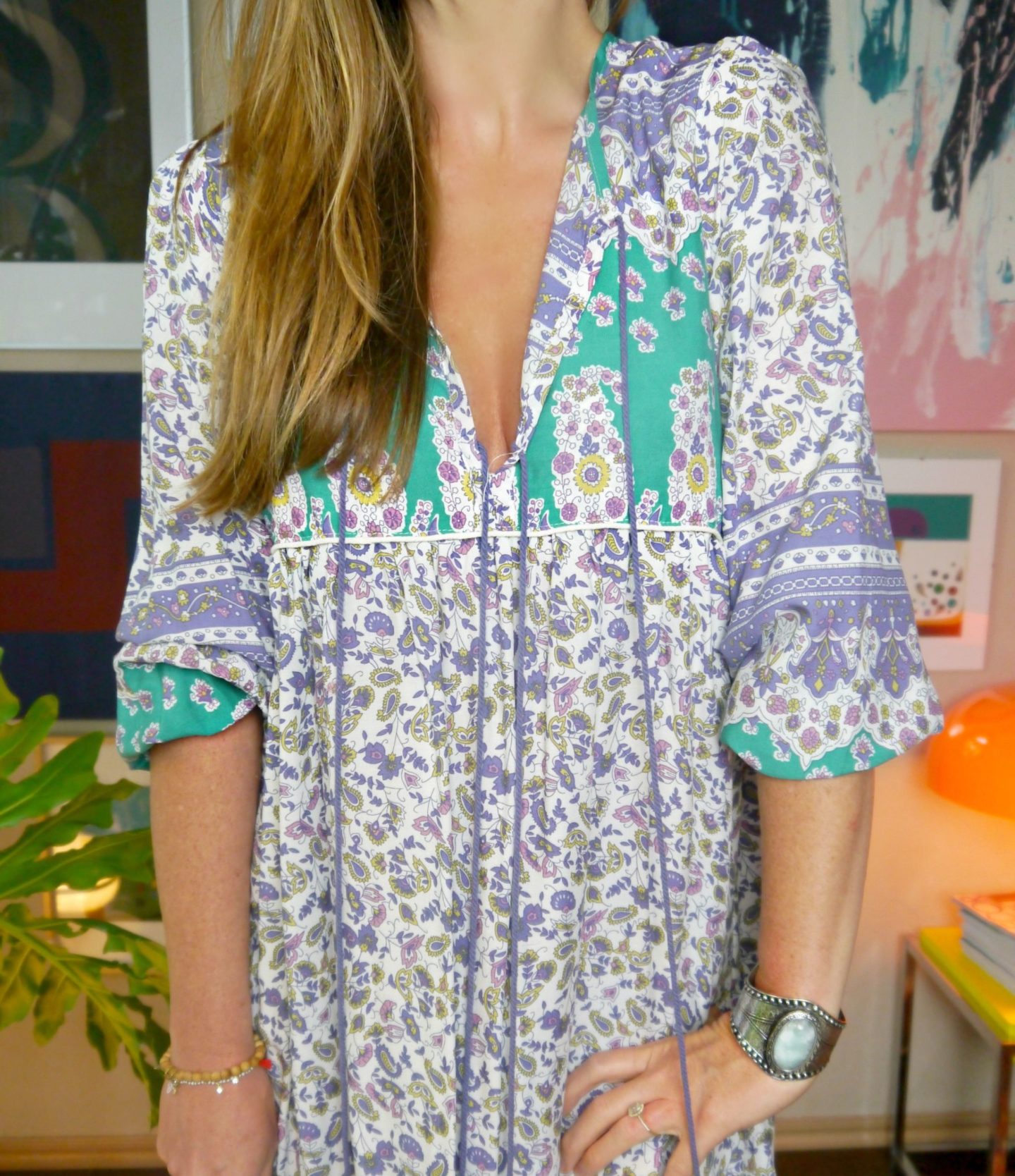 This dress got quite the eyebrow raise from my husband when it came in the mail.  He didn't sign up for mumus-LOL!  Well, it is a bit baggy but I love it.  Again, I tie it on the side and for some reason, it seems to help.  The sleeves are elastic and balloon around the wrists.  I like pulling them up above the elbow to create more shape. I love the fabric and also got it in THIS fabric.  It's a perfect transition dress between spring to summer to fall!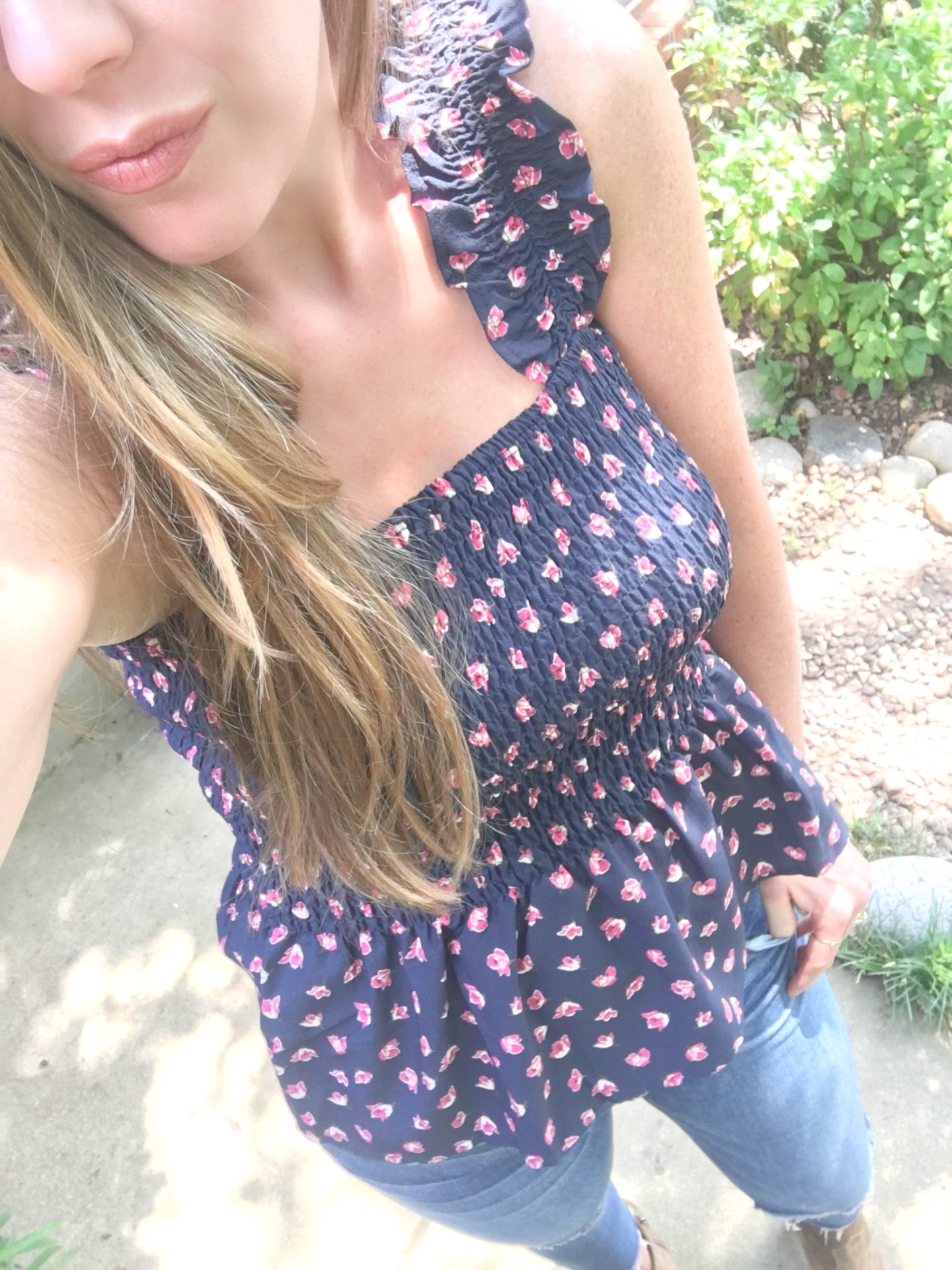 I love this top!  It's comfy and the straps don't slip down.  The peplum makes it bloat proof too so it's the perfect dinner date night top!  It's bra friendly which is so nice.  It also come in cream and red too!  LOVE IT!!!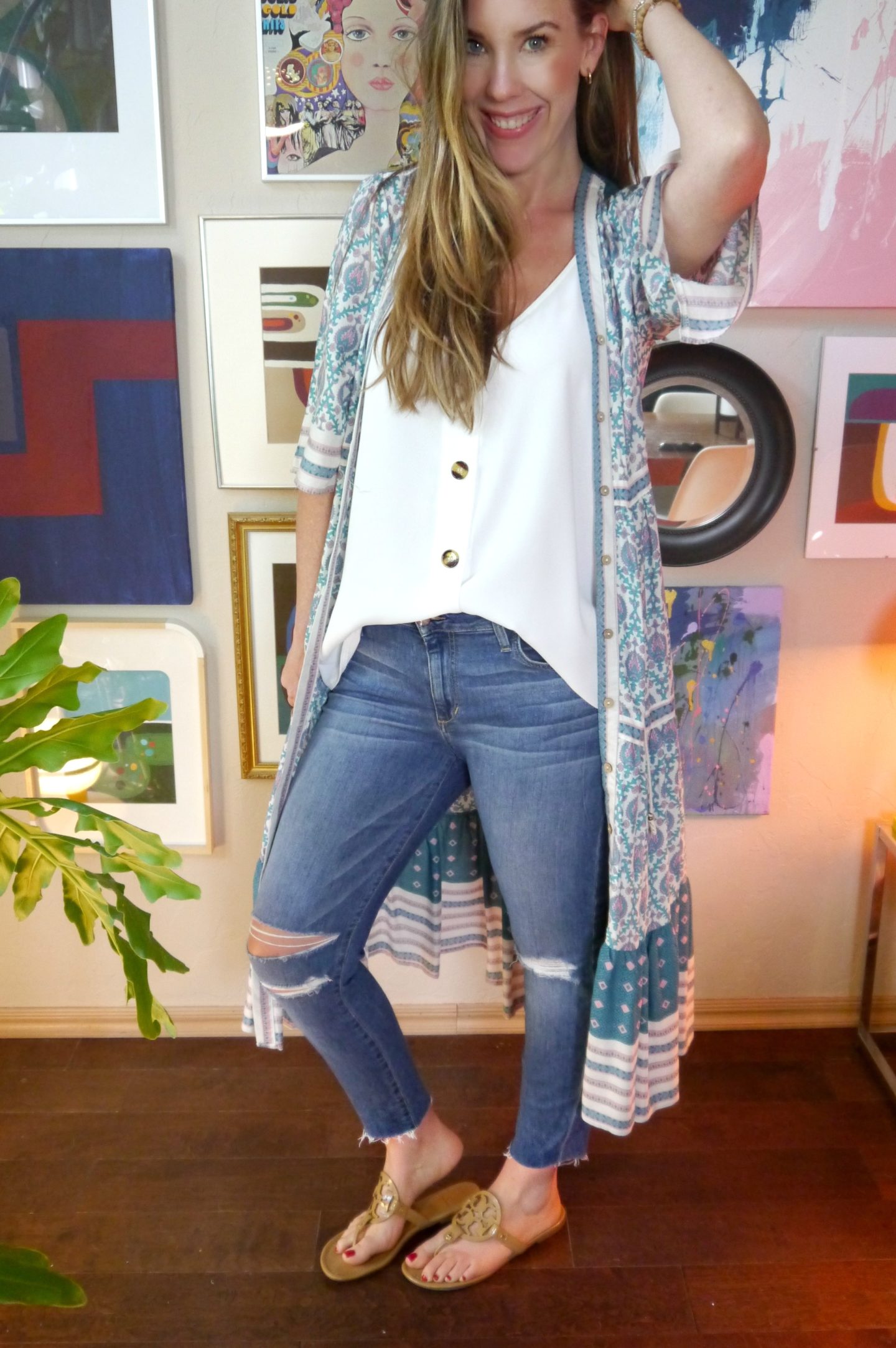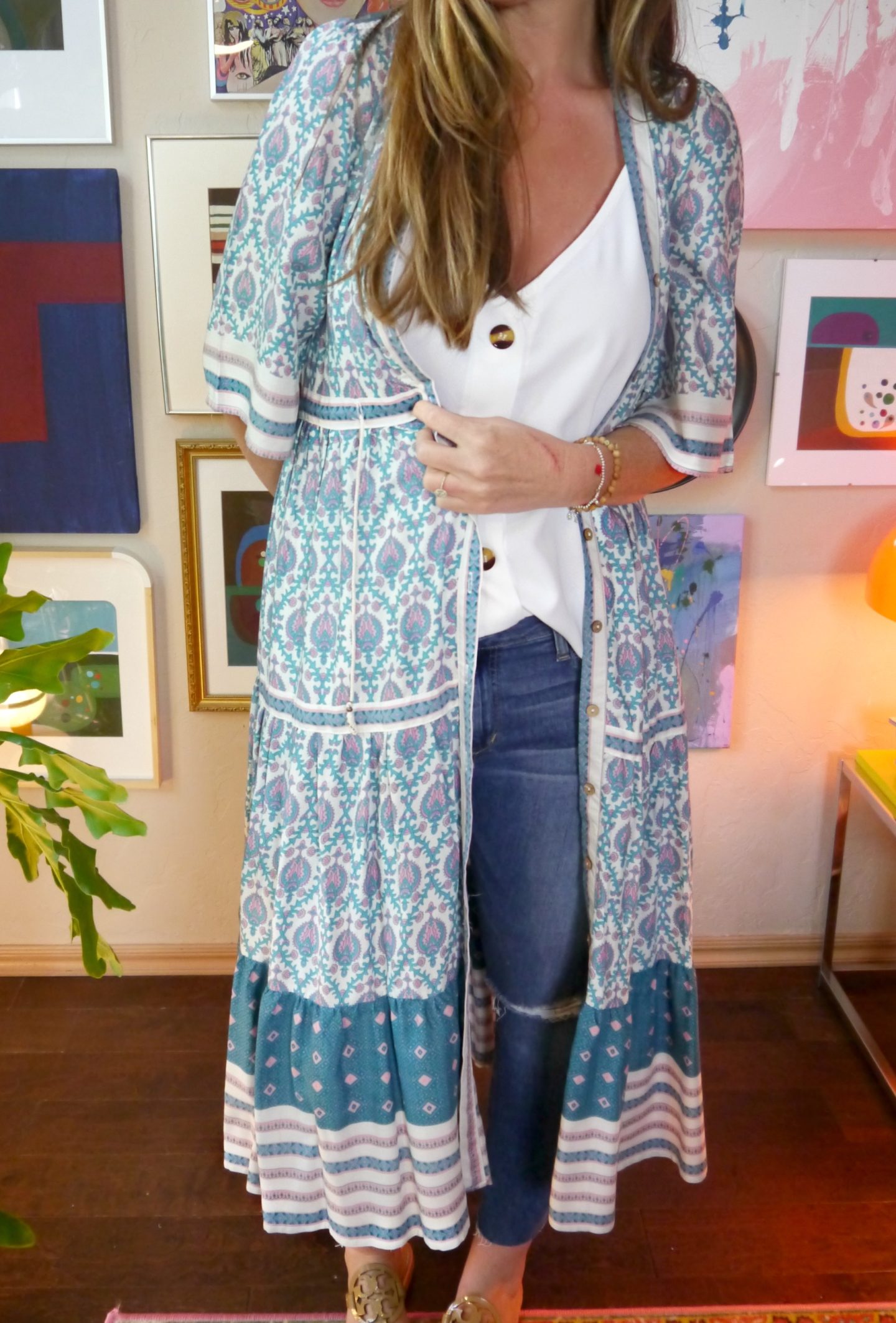 This "duster" is actually a dress.  I'm in a large and would say it runs a tiny bit small.  I love the fabric and think it looks great with jeans and THIS top.  I originally wore it with white jeans and a gray tank which worked as well!  It's definitely one of those pieces you'll need to iron but it irons well and is worth it!
Misses: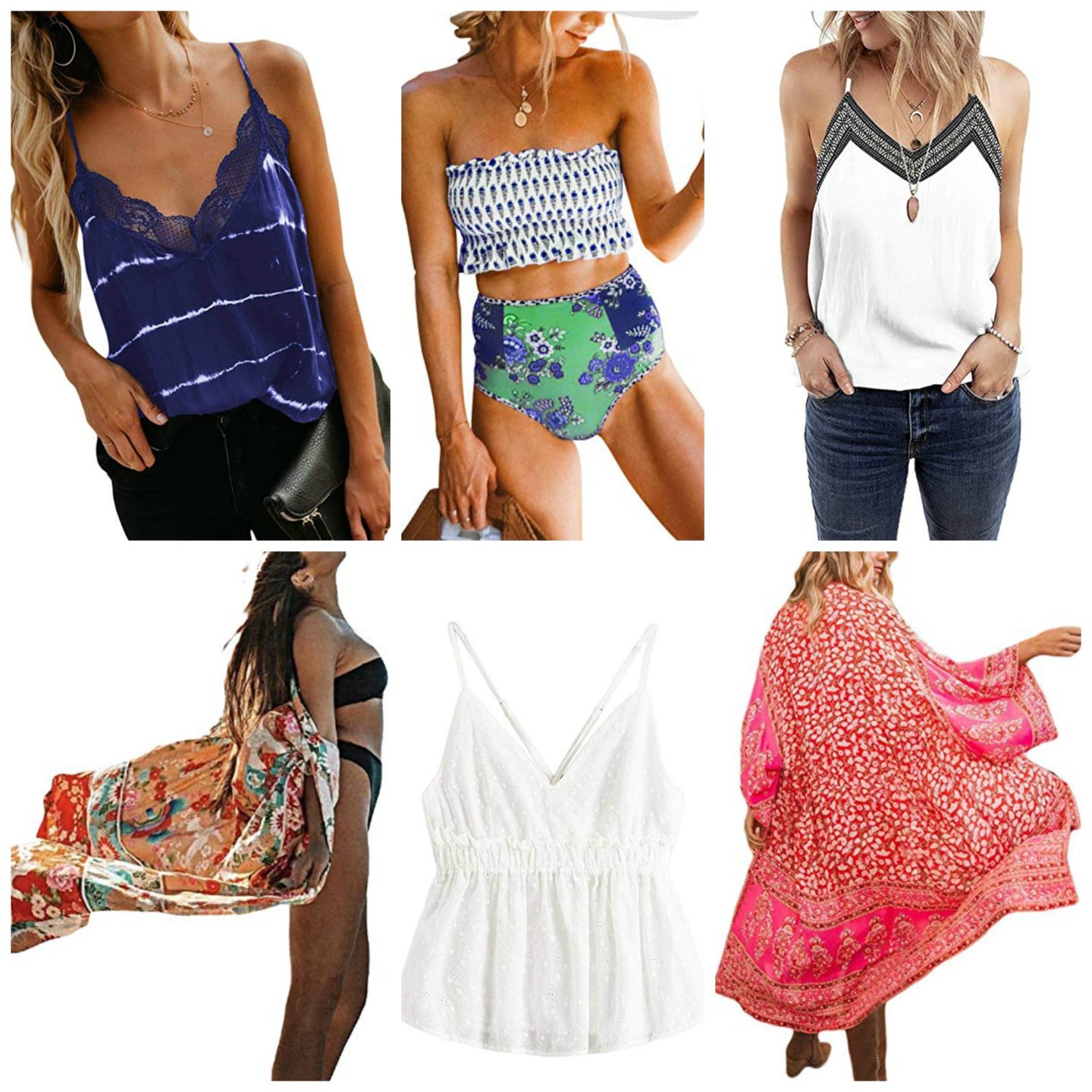 Fabric was stiff and white on the inside.
Ran small and was not supportive in the chest.
Gaped terribly under the underarms.
Was see-through, gauzy and looked cheap.
So cute but showed too much skin.  A bra or even sticky bra is out of the question.
Same as #4, looked very cheap.
I hope this was helpful if you're like me and love treasure hunting on Amazon!  Stay tuned for part 2 coming soon!
xx, Jenni
Shop the Post: