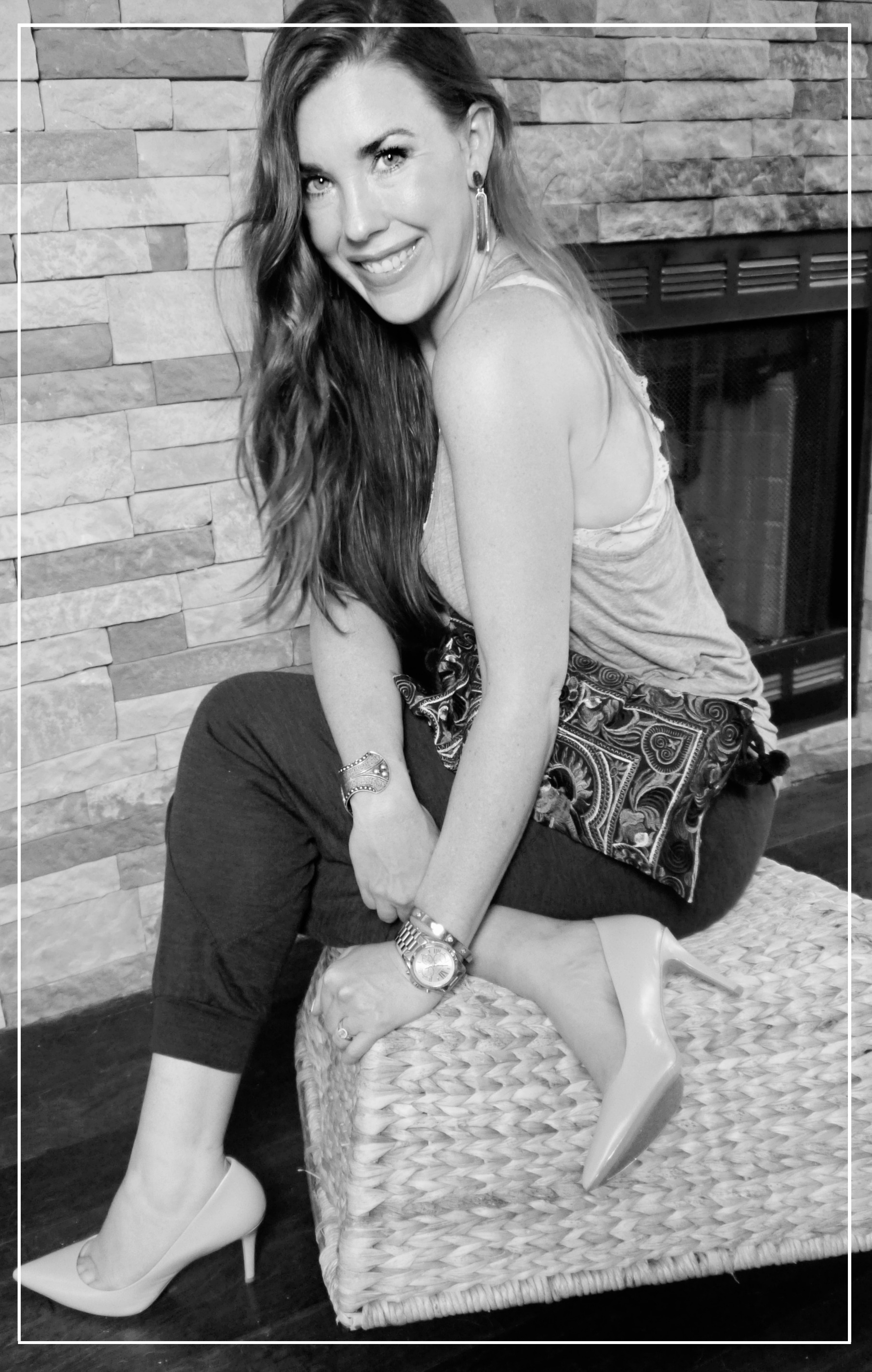 Welcome to my new blog!  My name is Jenn and I blog full time at Jenni Raincloud-A Natural Lifestyle Blog.  I've been blogging for almost 5 years and felt it was time to explore the fashion world of blogging and I couldn't be more excited!  I absolutely love blogging.  It's not only my job, it's my passion!  I love creating and capturing pretty things. I'm also a newly wed and mom of 2 beautiful little girls, 4 cats and 2 dogs!  I live in a heavily wooded area with lots of nature.  You could say my surroundings influence just about every aspect of my life, including my sense of style!
I find fashion to be a very valid way to define yourself.  At least for me, the way I dress says a lot about my personality and how I feel on the inside.  I always want to dress in a way that will not disrespect my values or set a bad example for my two daughters.  I believe, you don't have to show skin to look sexy!  I love pairing high end bags and shoes with extremely affordable, dare I say cheap, clothing!  As a middle aged wife and mom, I just don't feel the need to drop a lot of money on what I'm wearing.  There's just something so rewarding to hunt for deals and make "cheap" clothes look expensive!
Here at Stealing Pretty, I rely heavily on Amazon.  First off, I tend to leave things to the last minute, so Amazon Prime comes in handy when I have a night out to dress for.  Second, I've found that Amazon has a lot to offer when it comes to tops, jackets and accessories that are unique and affordable.  I'm here to scout those items out and style them so you can look expensive for less!  I also love to hunt for a good deal and will be sure to alert you to sales you need to know about.
I'm so glad you are here!!
xx, Jenn