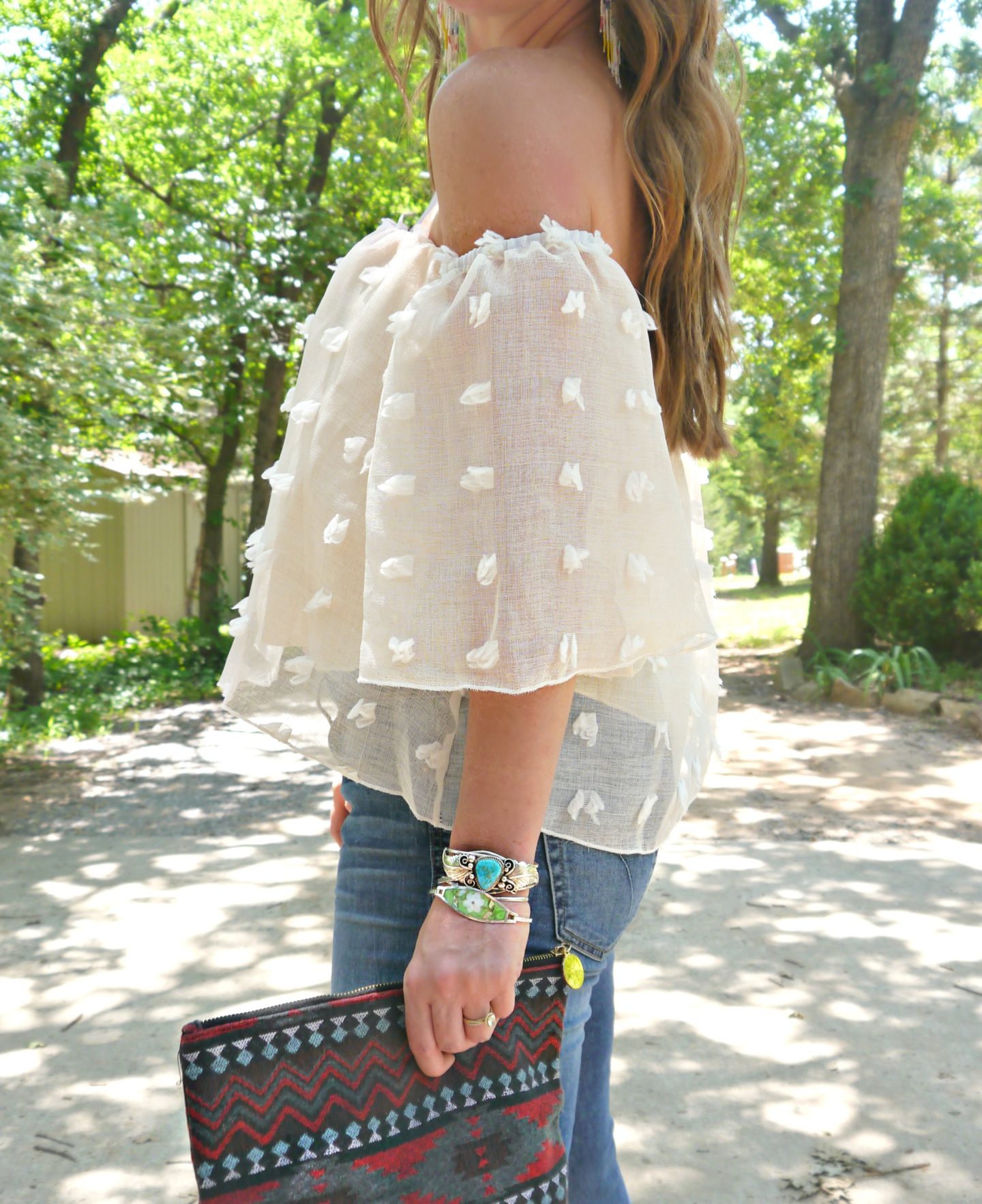 This look is perfect for date night/girl's night yet casual enough for daytime.  My top is the star of this look and is so versatile.  I could see wearing it with white ripped jeans and a messy top knot.
This top is quite possibly the best find on Amazon I've ever had.  It seriously looks like a top you'd find at Chicwish or Nordstrom.  It's high end looking and unique.  It fits well and no "tweaking" needed to be done!  I will say the fabric is a bit stiff but it's not a bother at all.  It's a cropped length but I'm 5'7 with a long torso and did not feel exposed.  I am wearing medium rise jeans. It is lined except in the sleeves.  Did I mention it's under $15?!  Find it HERE.
My jeans are Joe's and probably the most comfy jeans I've ever owned.  I have found Joe's randomly at T.J. Maxx but you can find them at Nordstrom.  I highly recommend them for their comfort and find they are super flattering.
These shoes were another impulse buy.  I needed them for an event and a certain outfit so I went with Amazon Prime (because I waited till the last minute as usual!).  I'm very happy with them.  I'm always looking for 3 inch and below heels and these are.  I need to be comfortable and 4 inch heels are not!  These sandals are minimal and comfortable and go with just about everything.
My clutch is old and from Francesca's.  However, I found some similar options and linked them below.  My earrings are old as well and from American Eagle.  I searched and searched and found a few comparable options.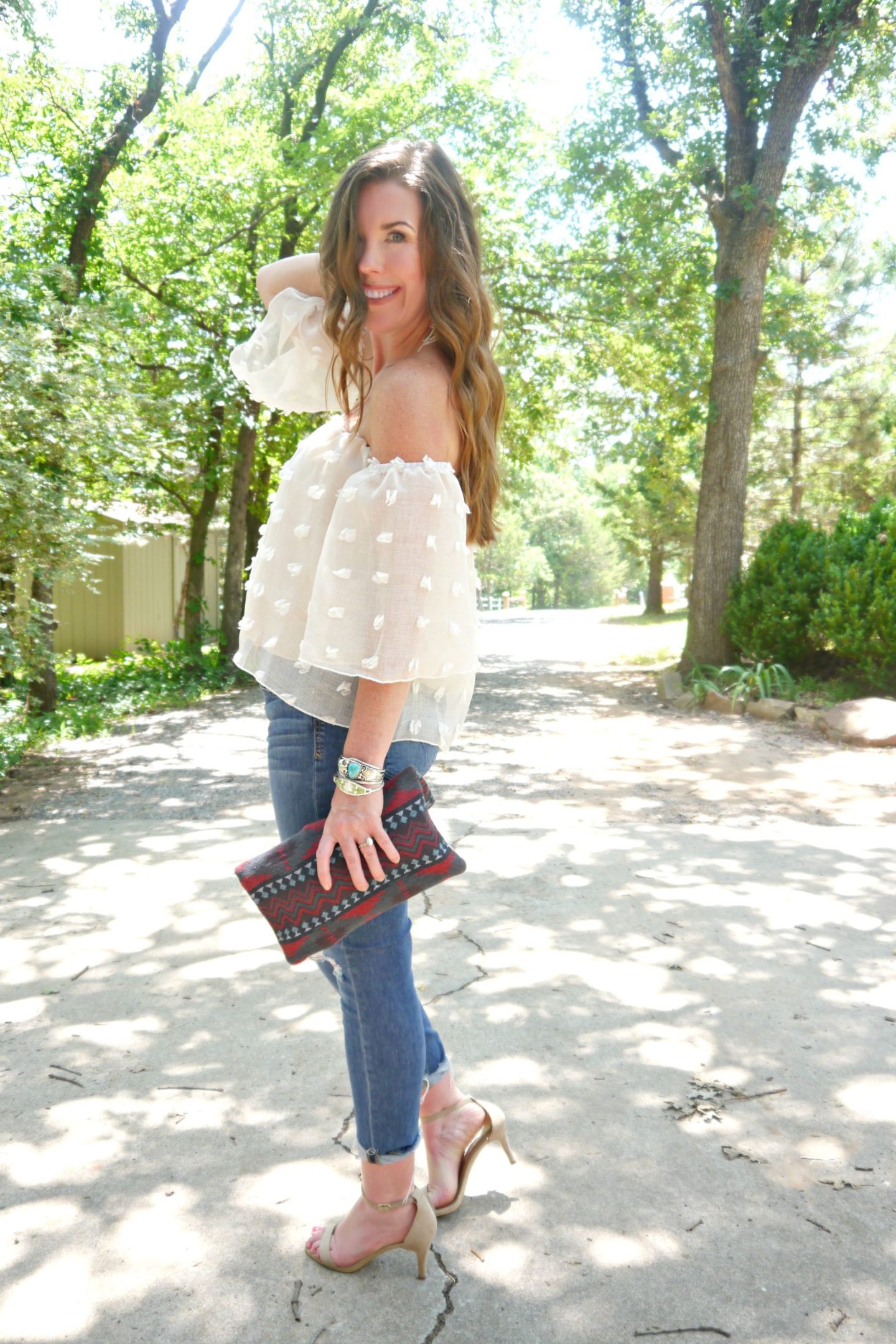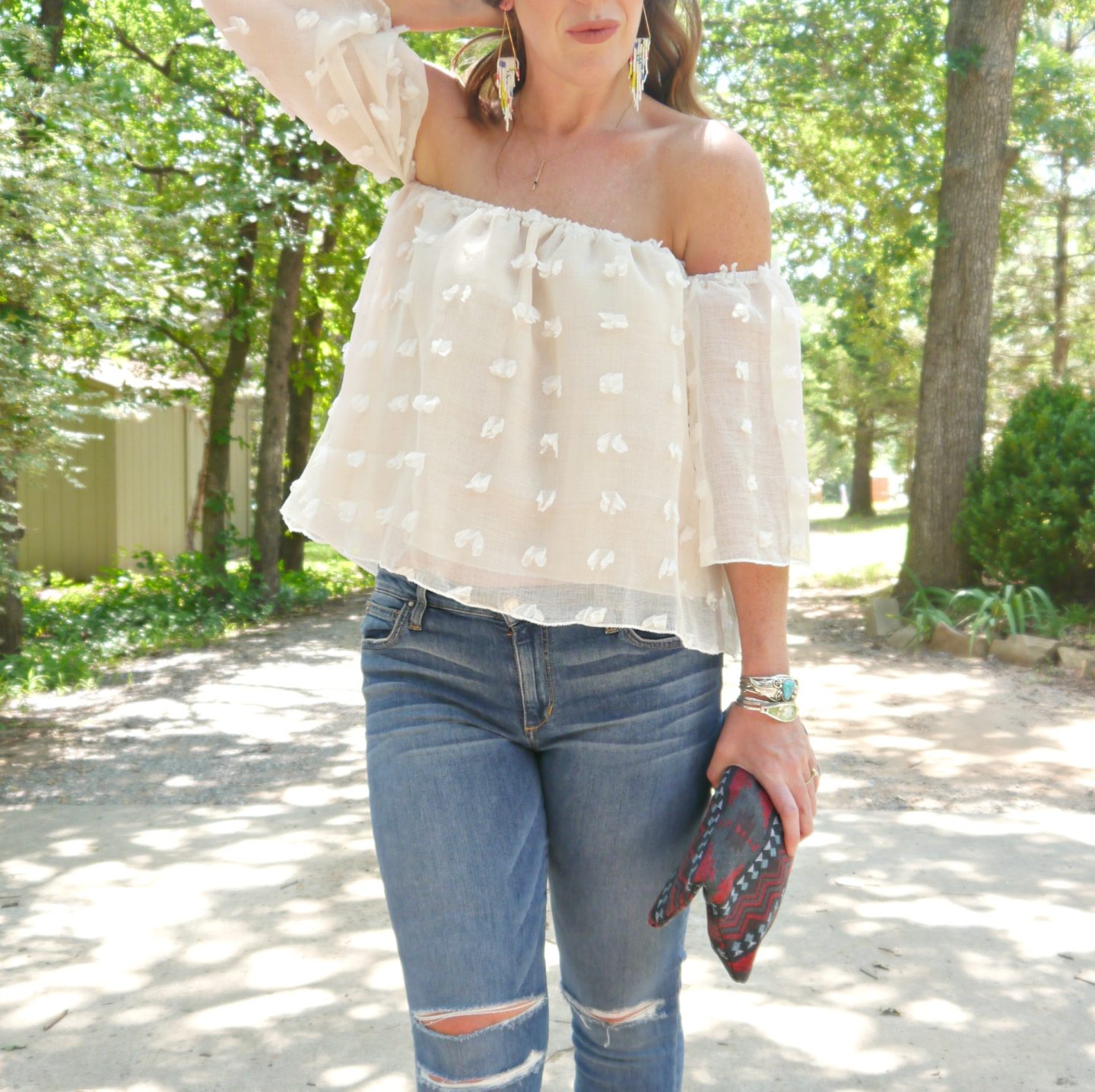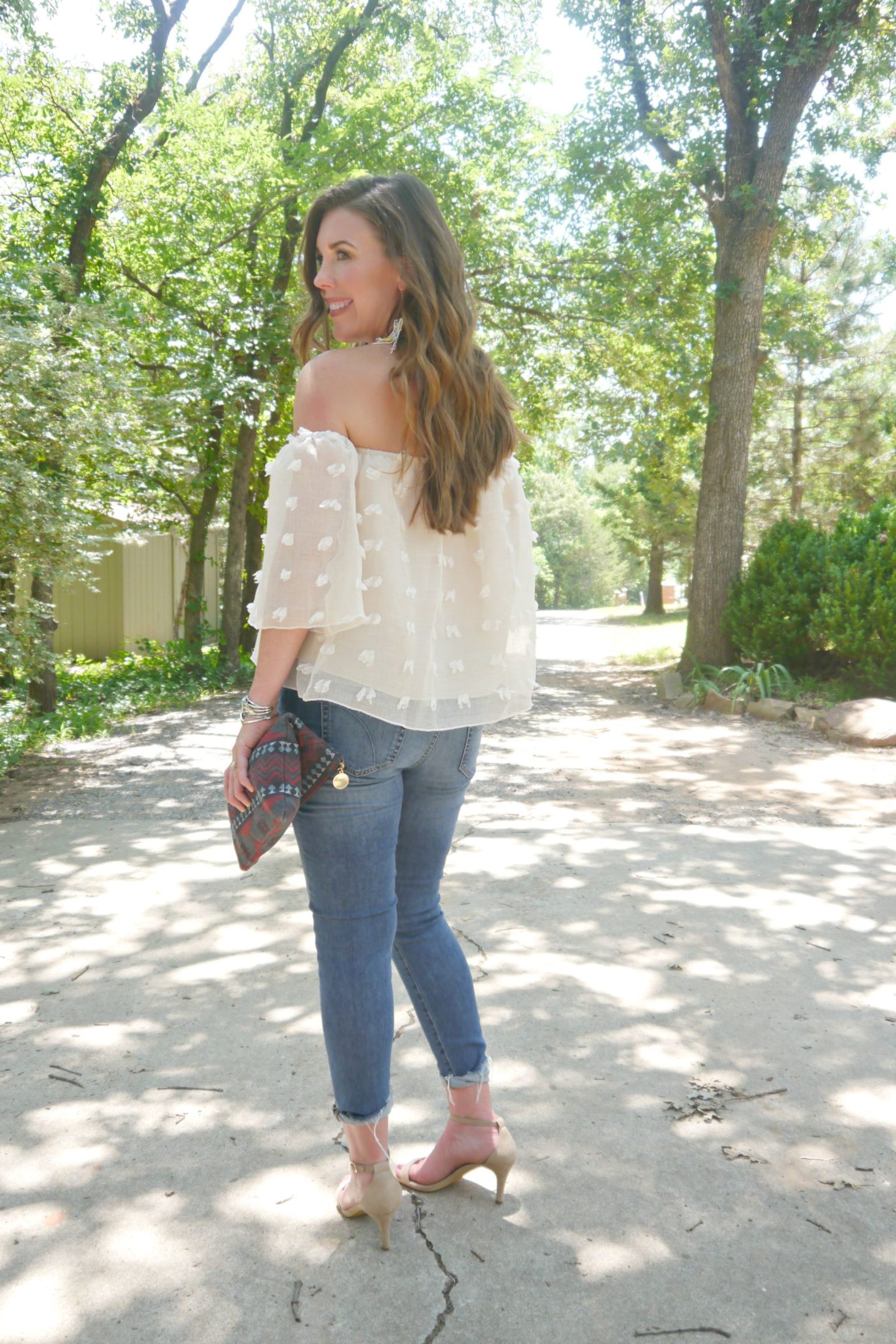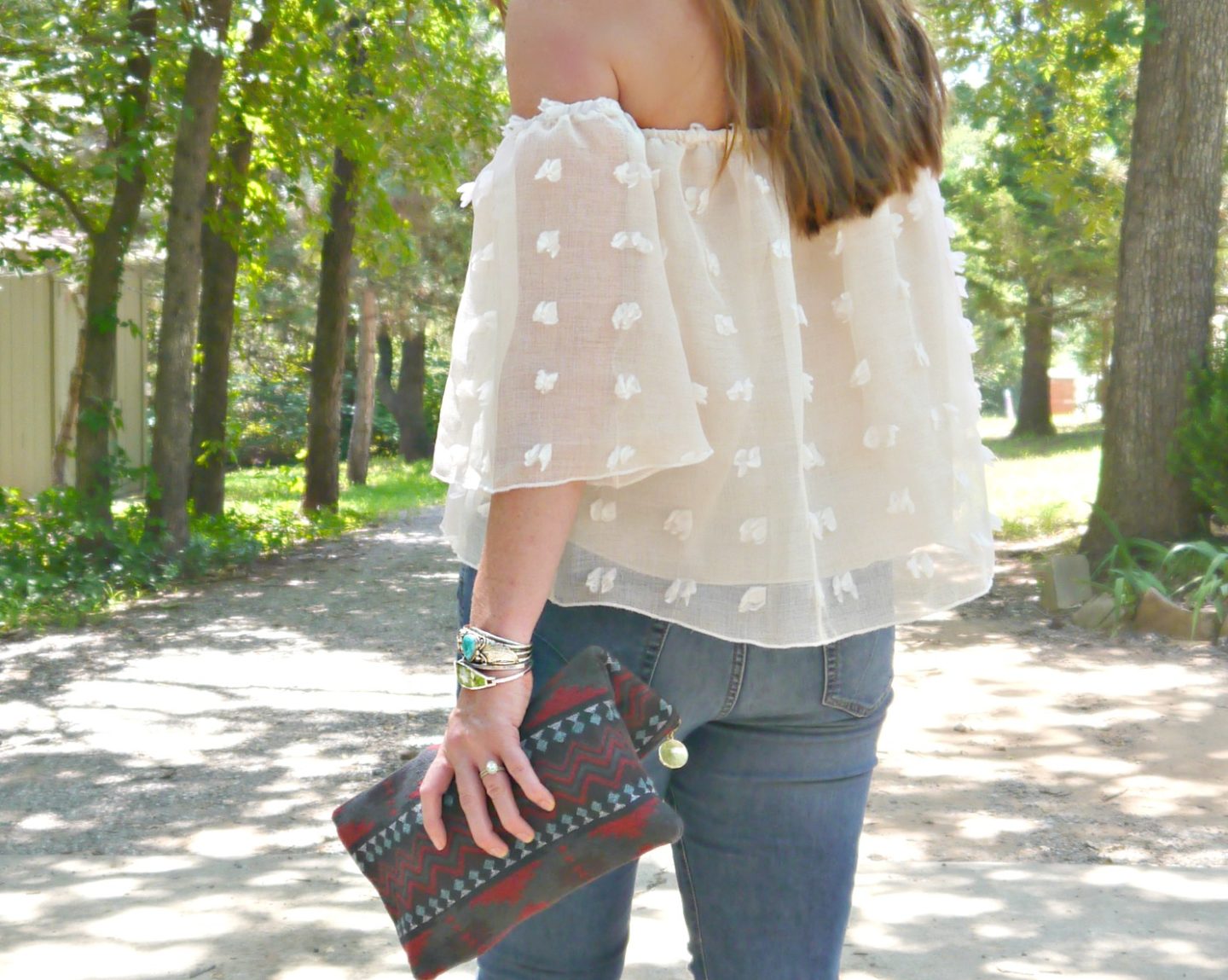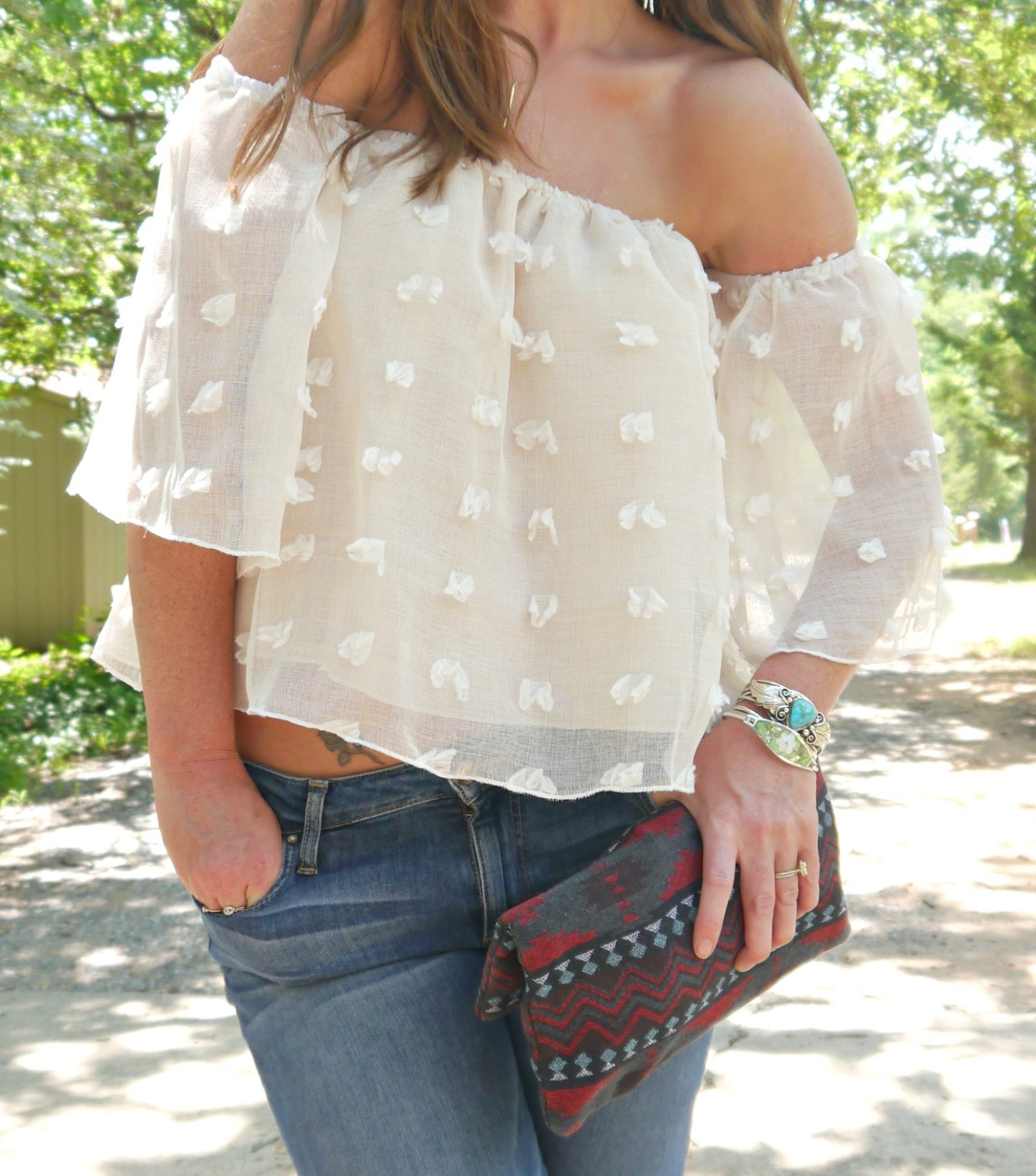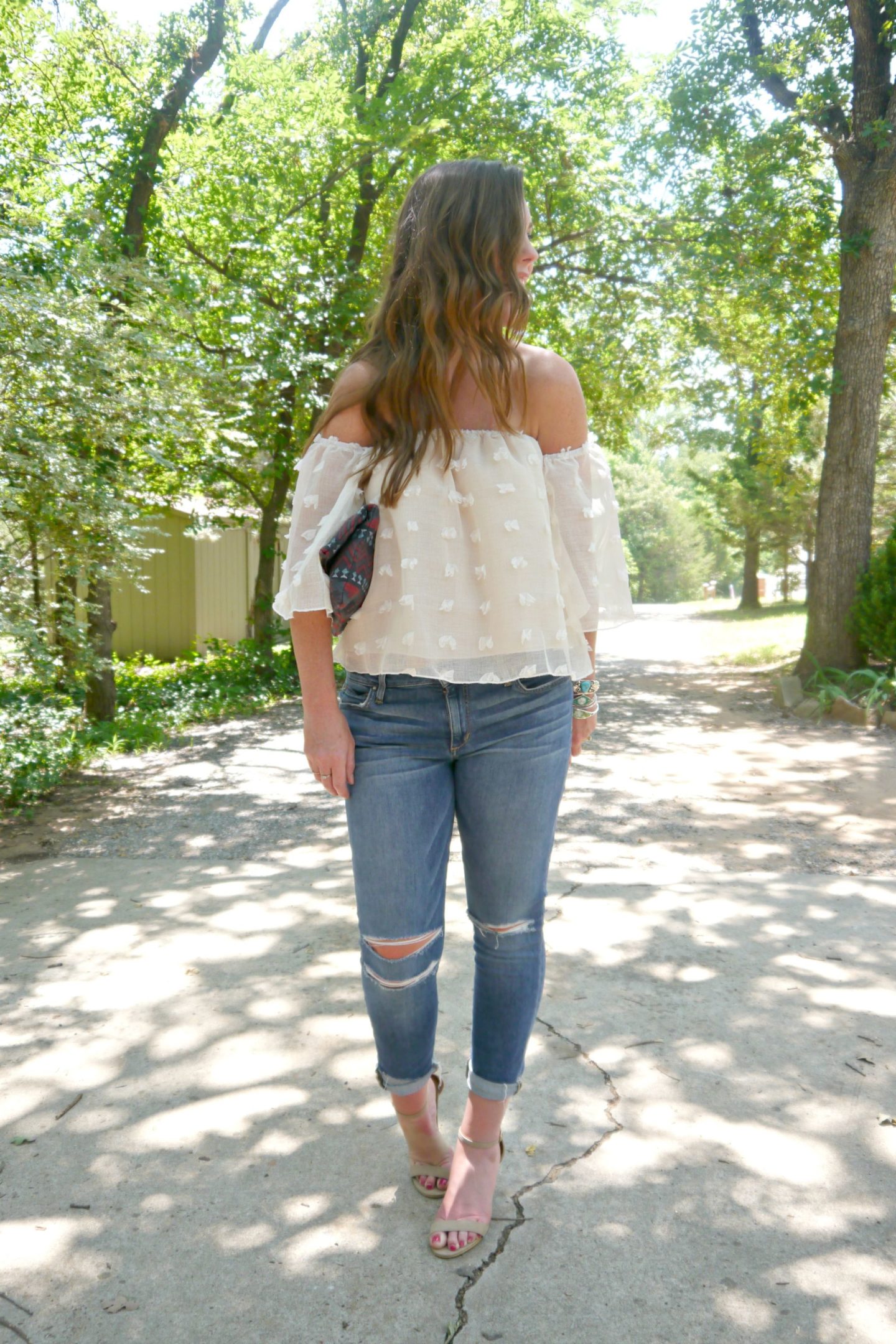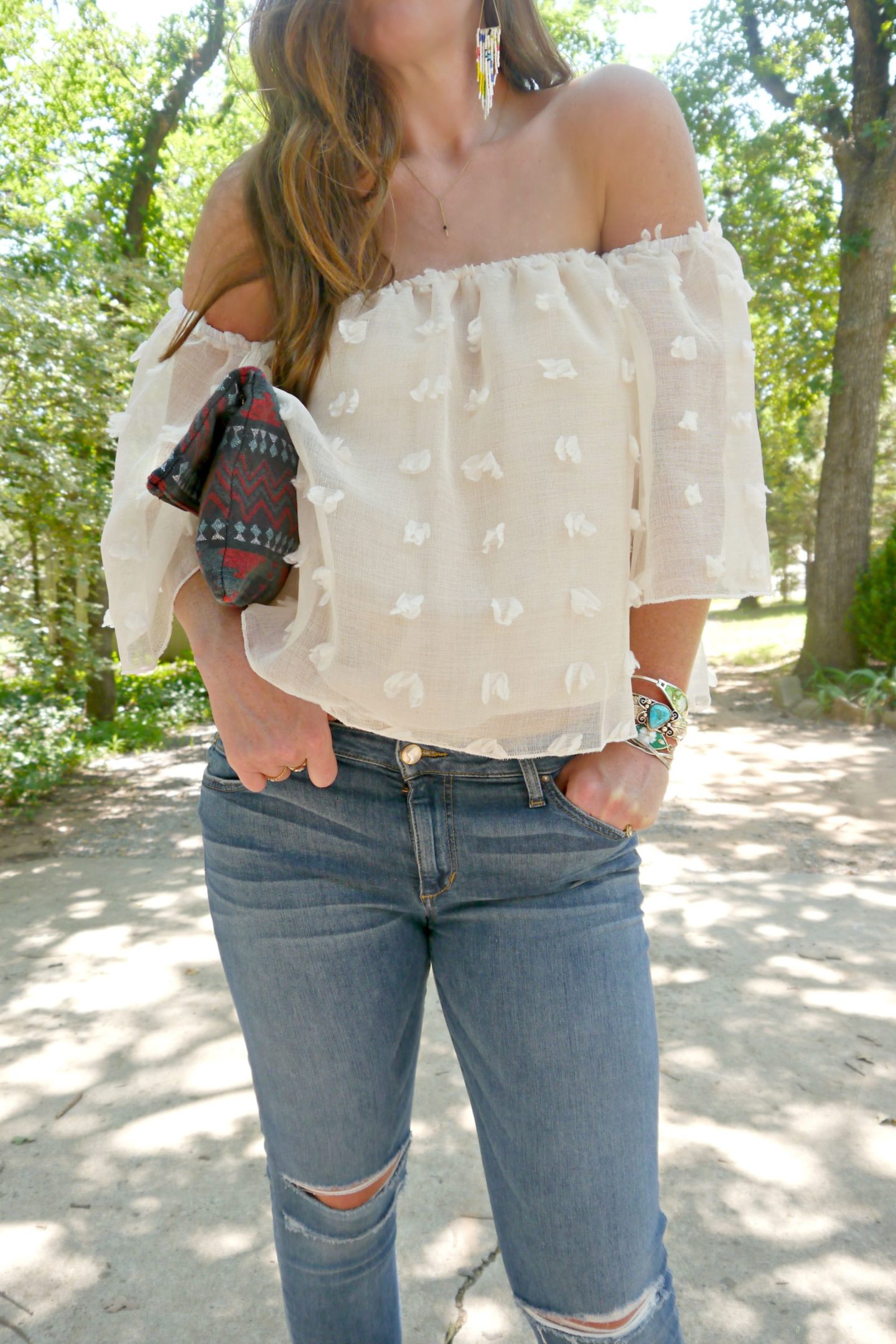 Shop the Post