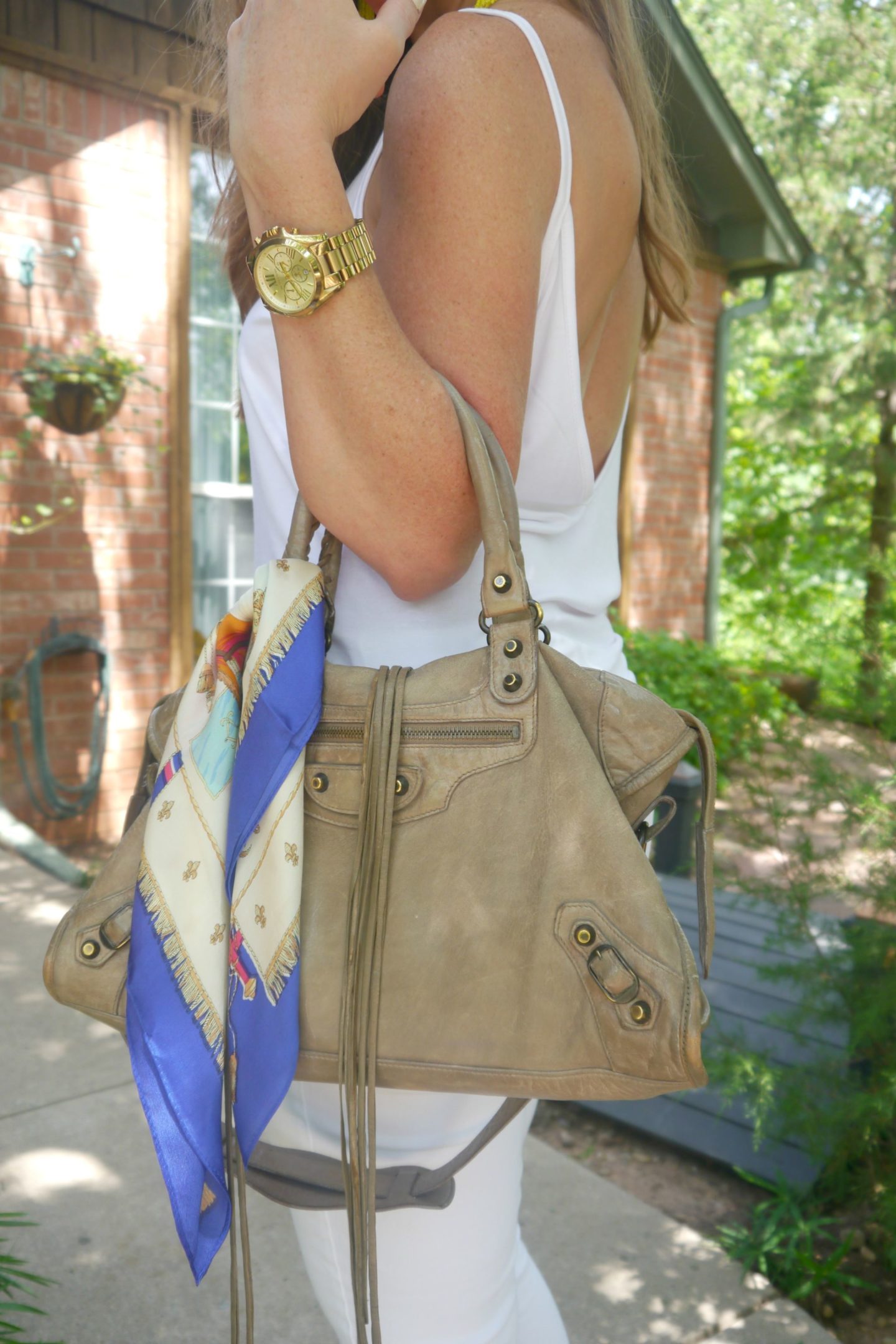 This outfit came to me out of the blue and I love it!  I found this top on Amazon and originally intended to wear it with a lace bandeau bra but it gave the outfit such an unexpected edge that I decided to pair it with white jeans.  Find the top HERE.  With the back being so low, my normal strapless bra did not work well.  THIS kind of bra is a must.
The jeans are from Old Navy and I decided the ankle hem was too long and the knees needed some rips!  This was such an easy DIY and revived my interest in these jeans!  They compliment the uniqueness of the top!
My shoes are from Amazon and about a 2.5 heel which is perfect to still give some height without the uncomfortableness.  I like them so much, I'll get them in black soon.
About my bag-I love Balenciaga bags.  I have for about a decade now.  I have 3 and have found all 3 on Ebay for a fraction of the cost of a new bag.  I spent a lot of time reading articles and even watching You Tube in order to spot a fake.  There's lots of little clues to tell you whether you're getting the real deal or not-it's kind of fun!  So go HERE if you love these bags too and get to sleuthing!
My earrings are an unexpected pop of color!  I couldn't link them exactly but I found a few alternatives that are just as cute.  (see my "shop the post" at the end of the post)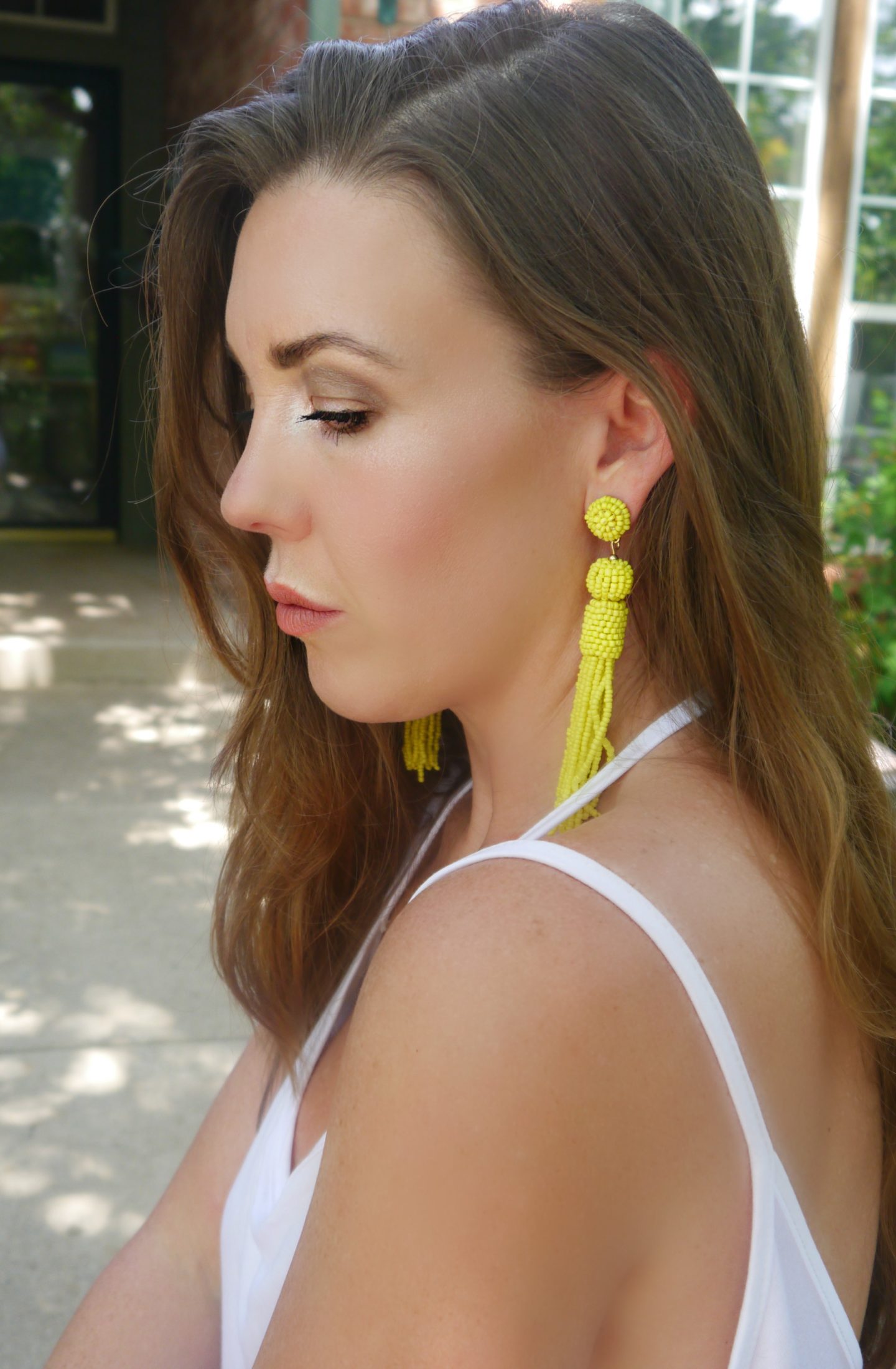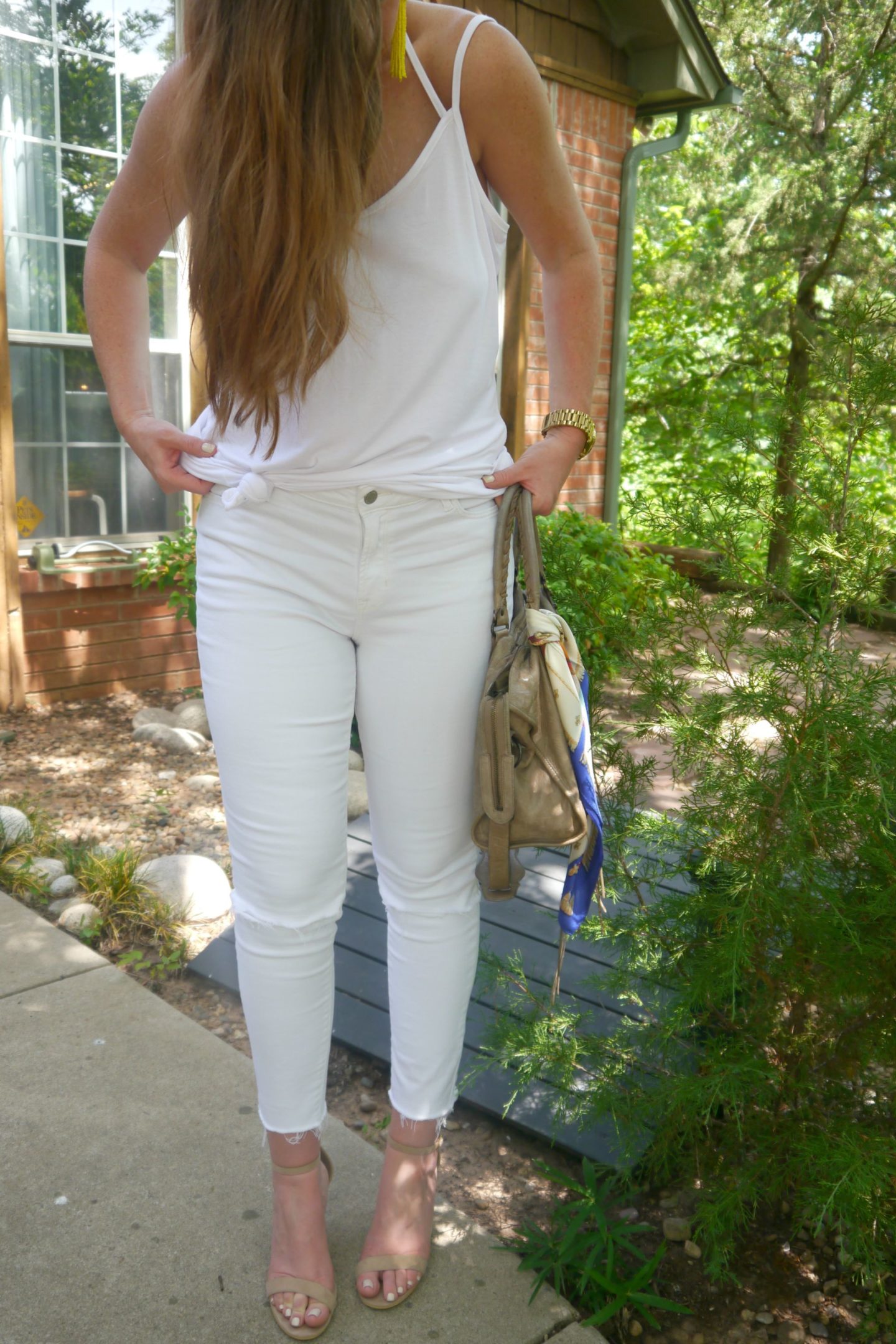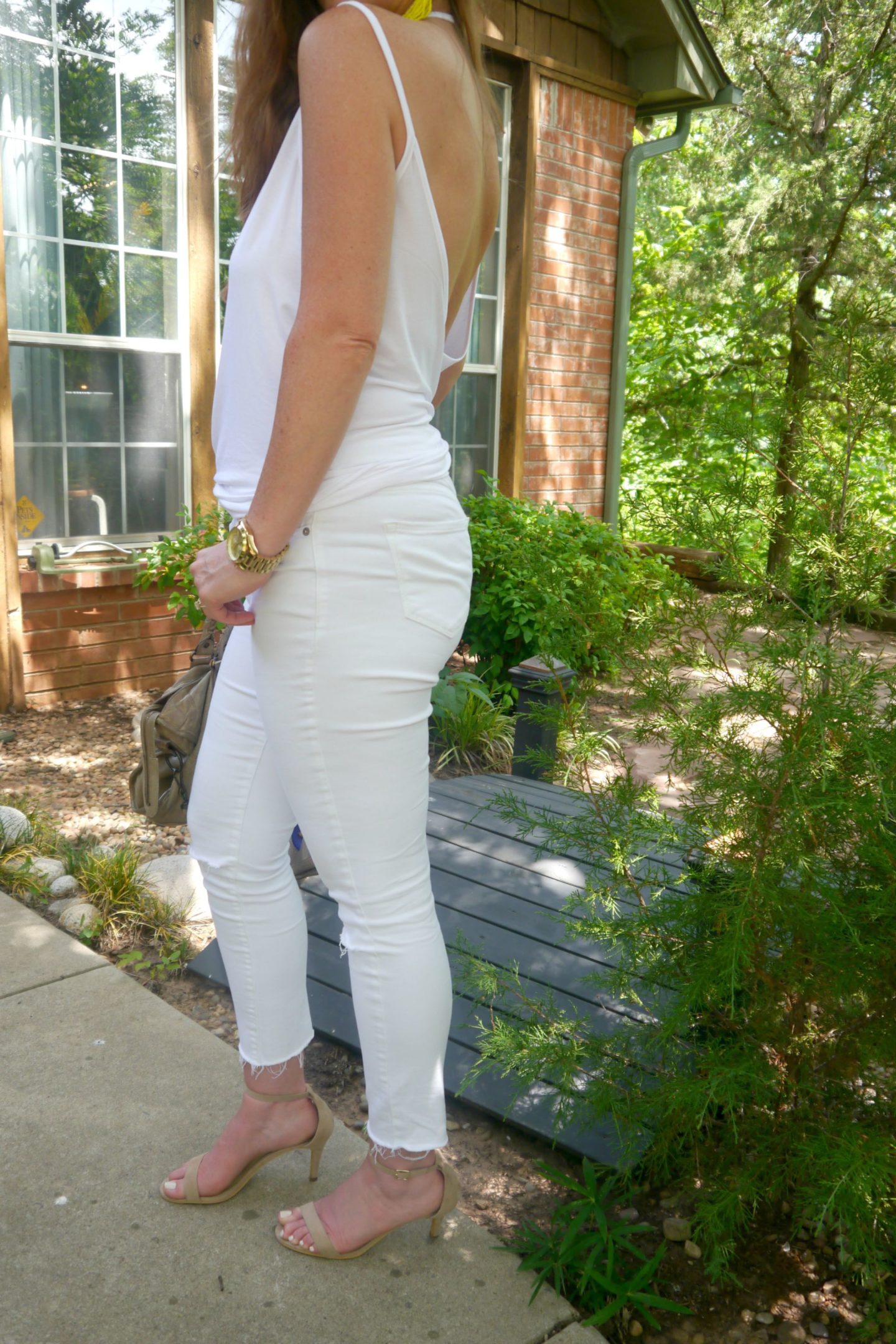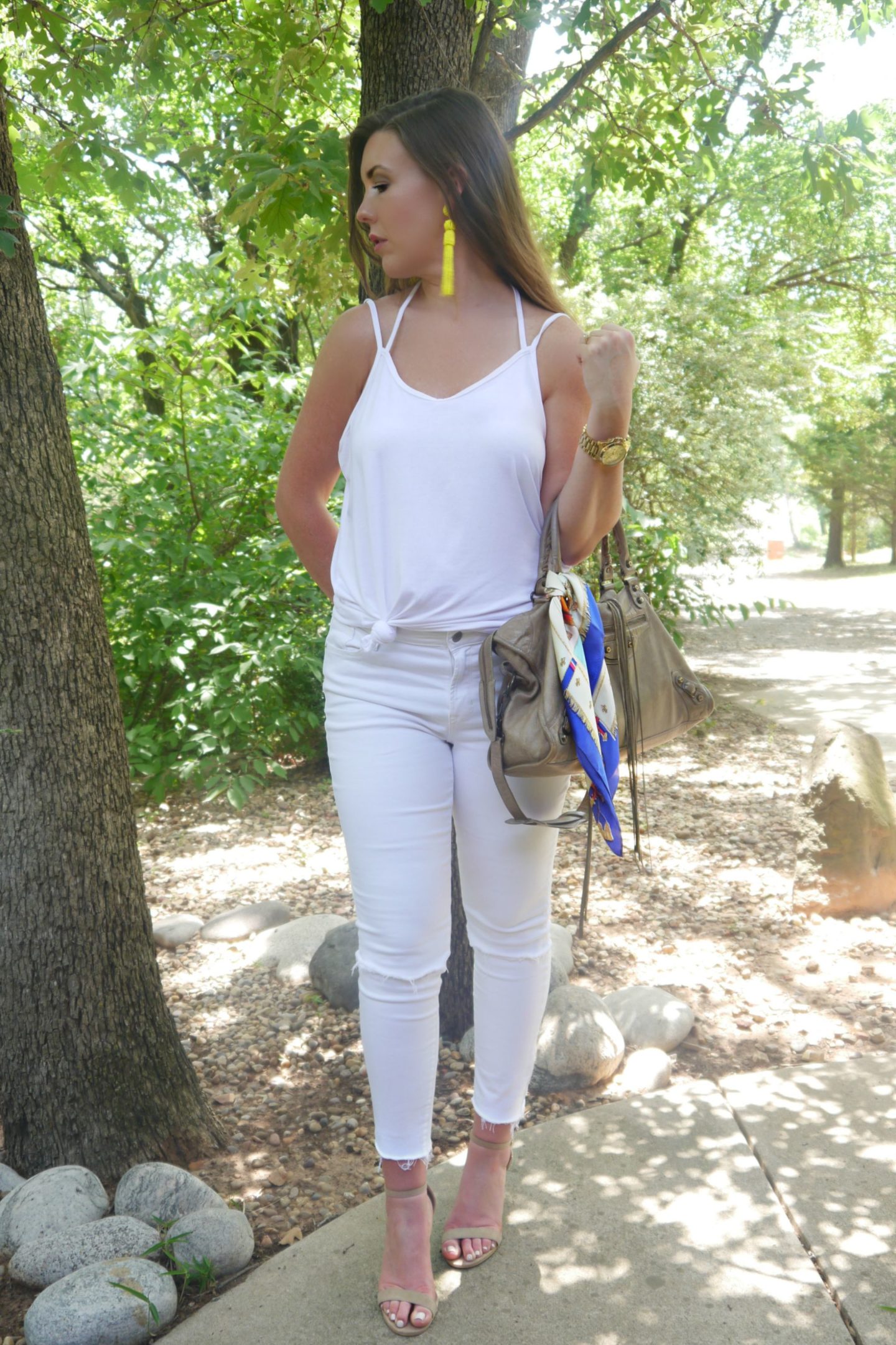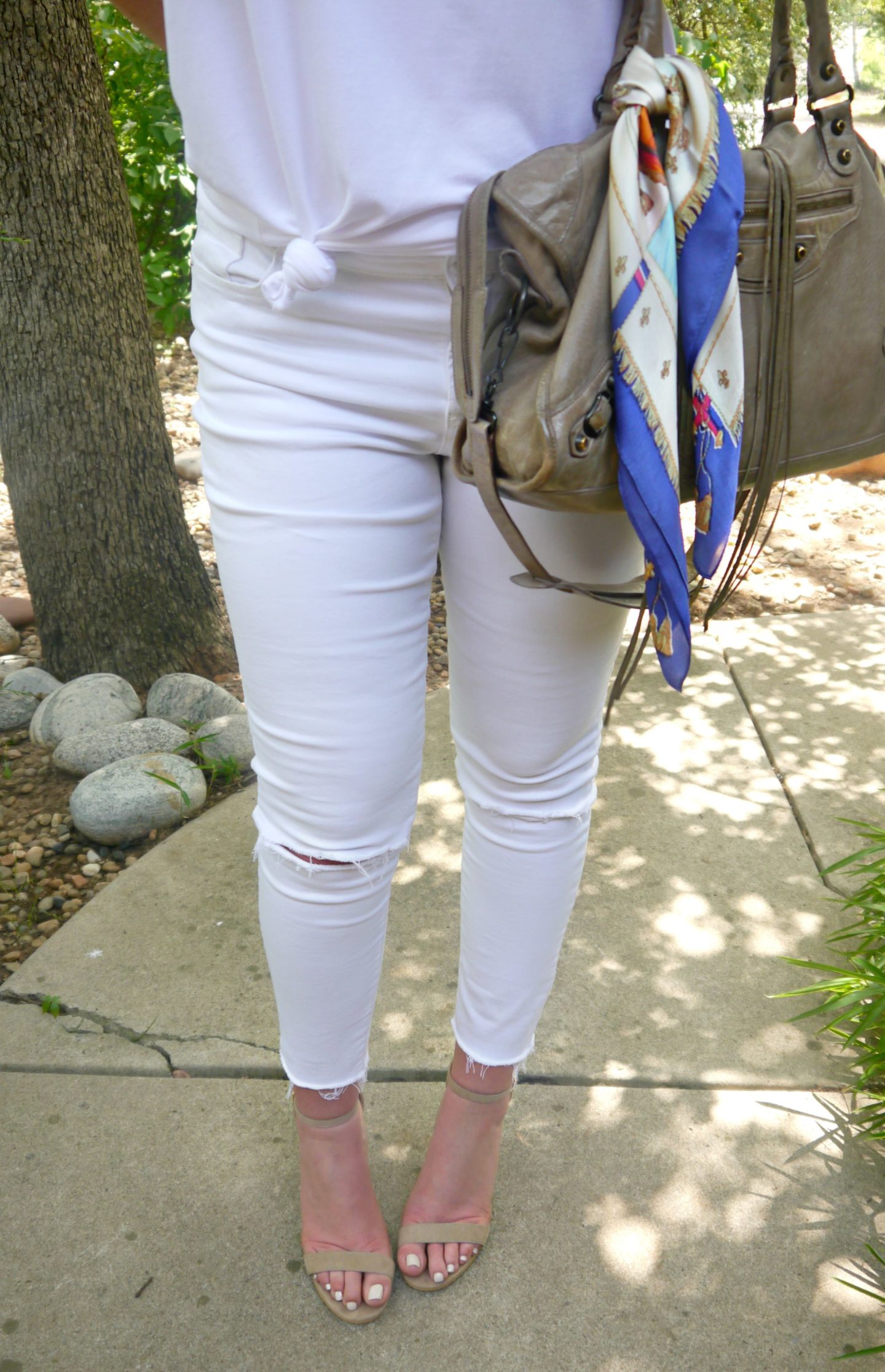 Shop the Post