I love scarves.  I often leave it to my accessories to add pops of color to my daily looks.  Scarves are an easy and fun way to do that.  There are so many different ways to wear a scarf so today I'm going to cover 4 different ways to wear a scarf in the spring/summer season.  All my scarves are from Amazon.  Two are silk and two are synthetic but all three are under $13!  This is a affordable, chic way to up your style instantly!
In the Hair: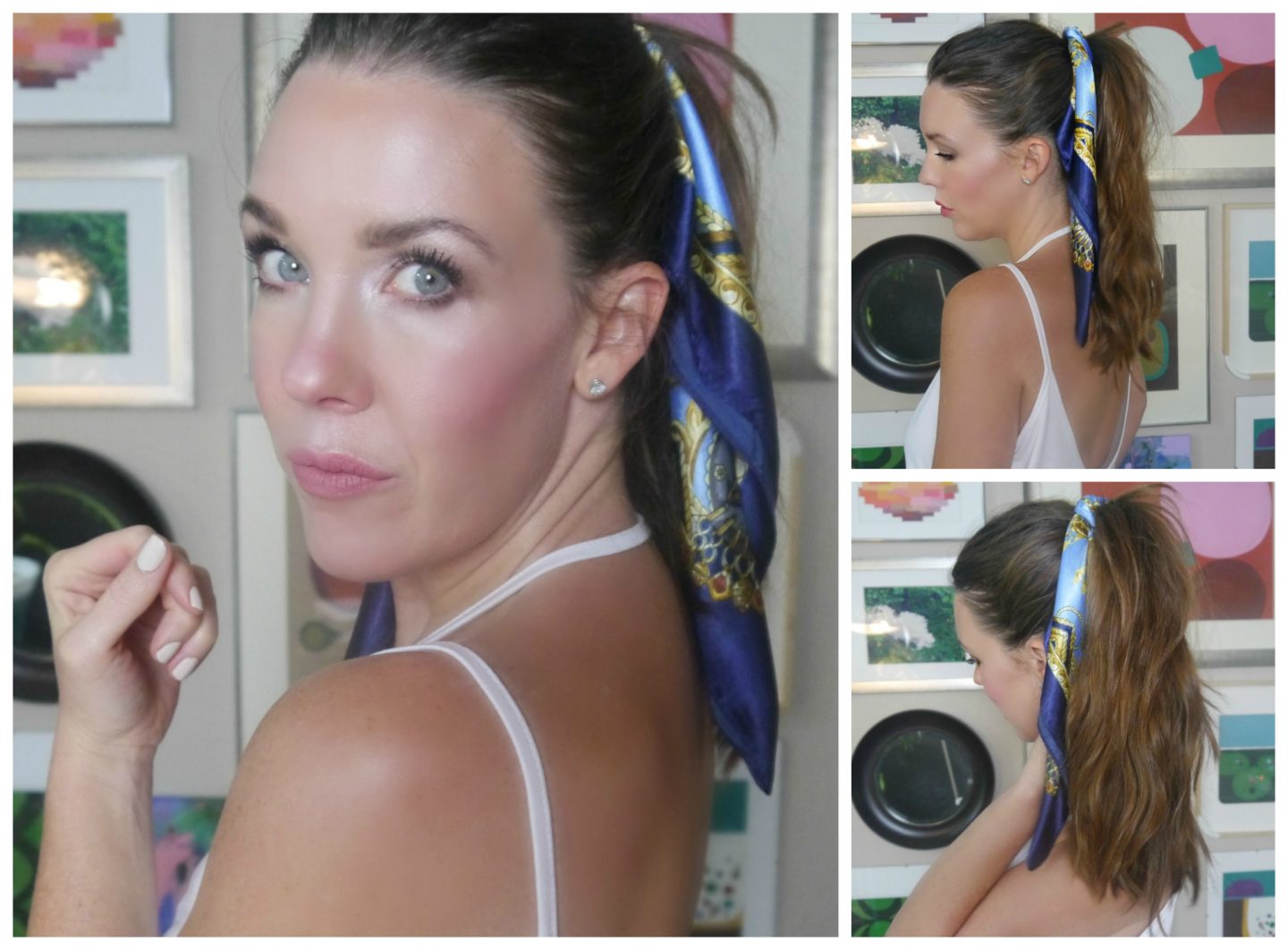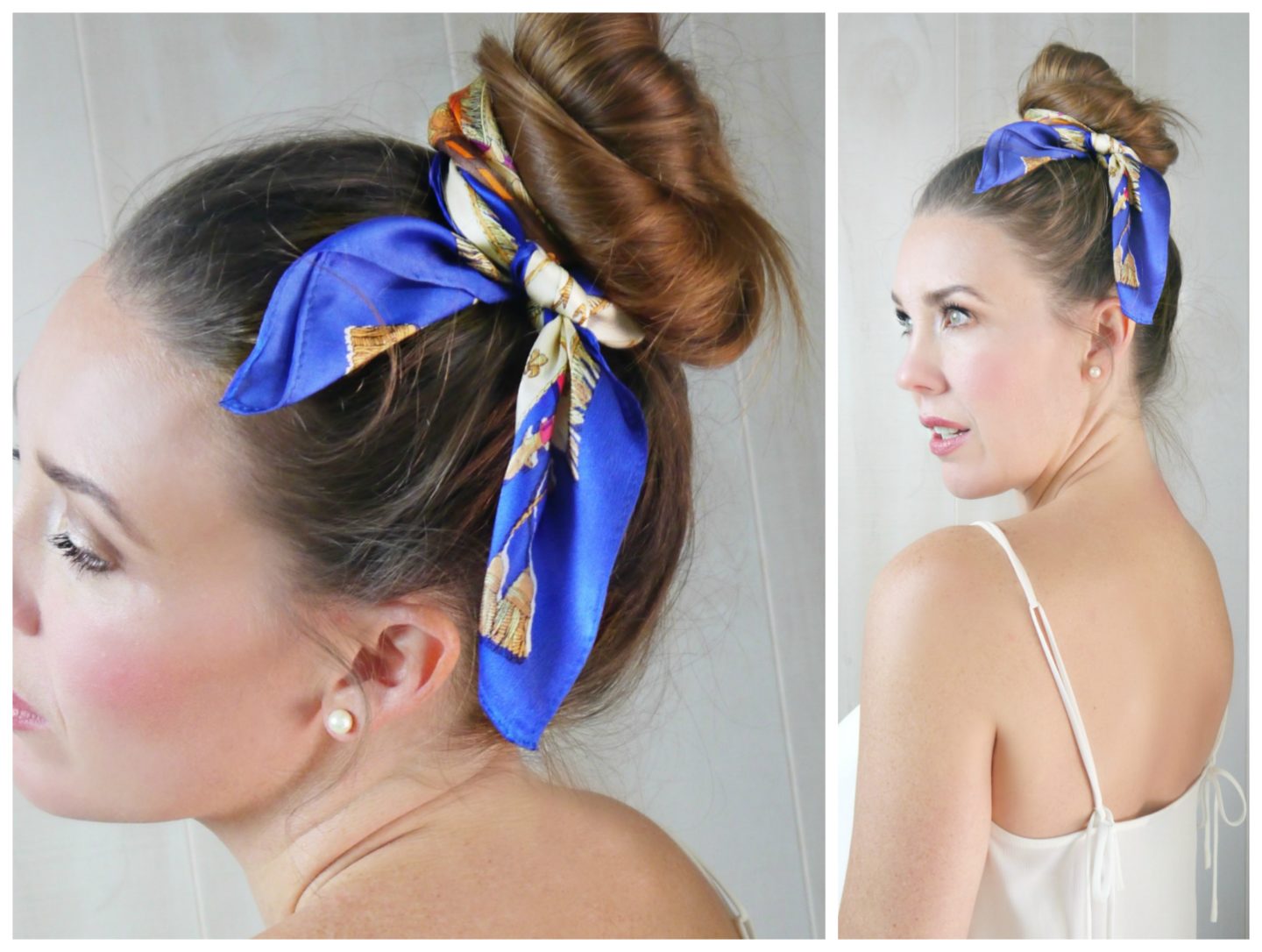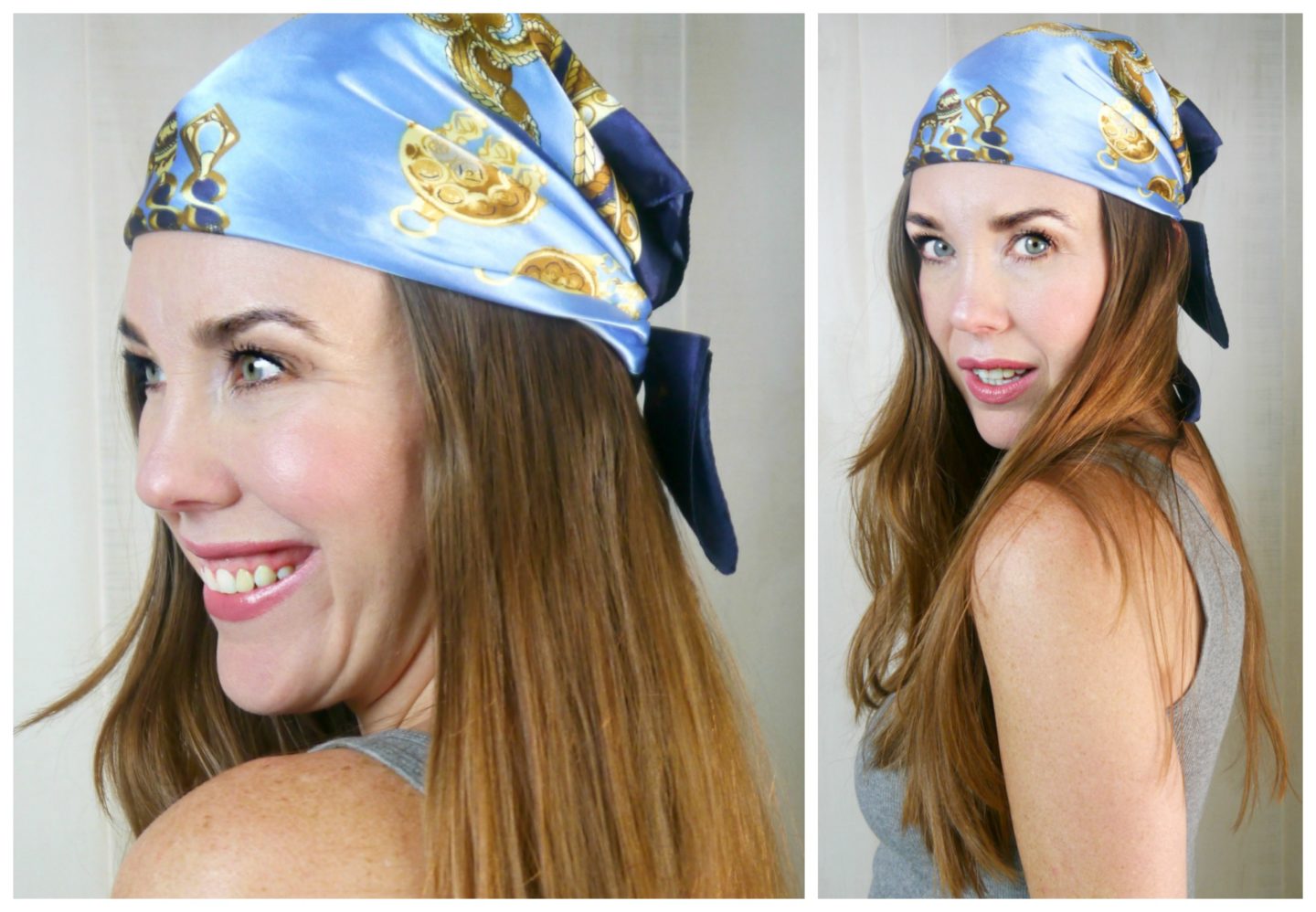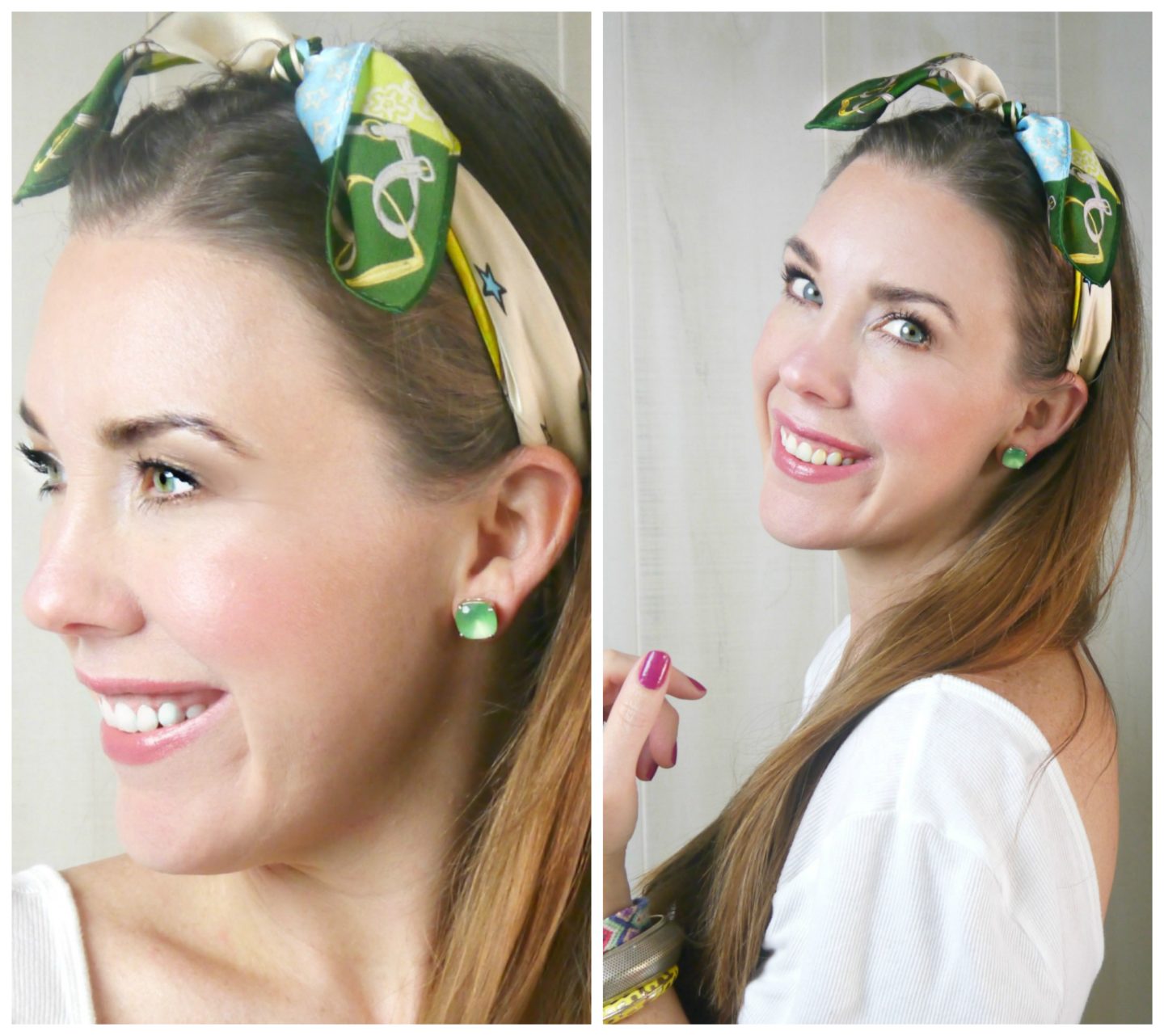 Around the neck: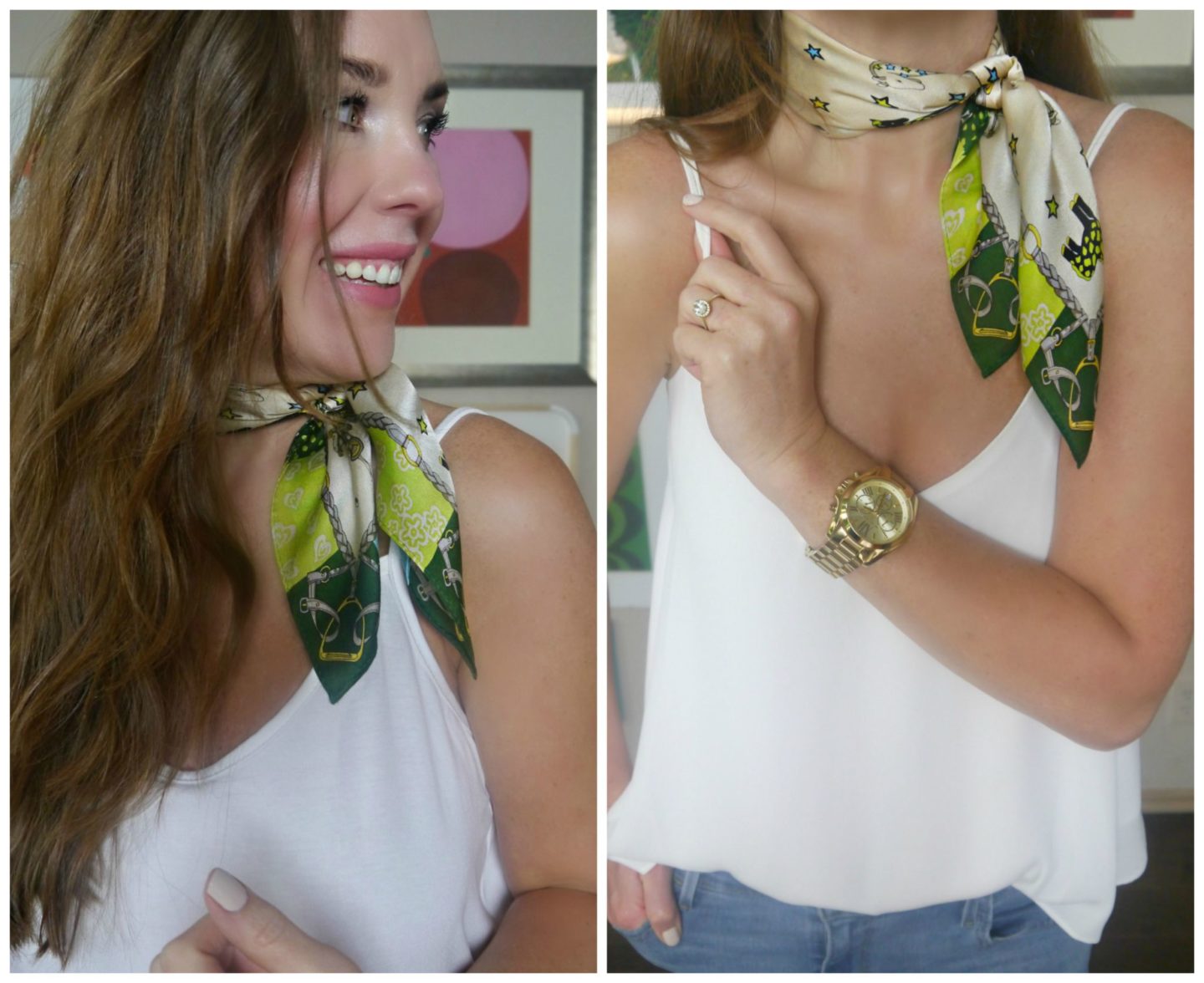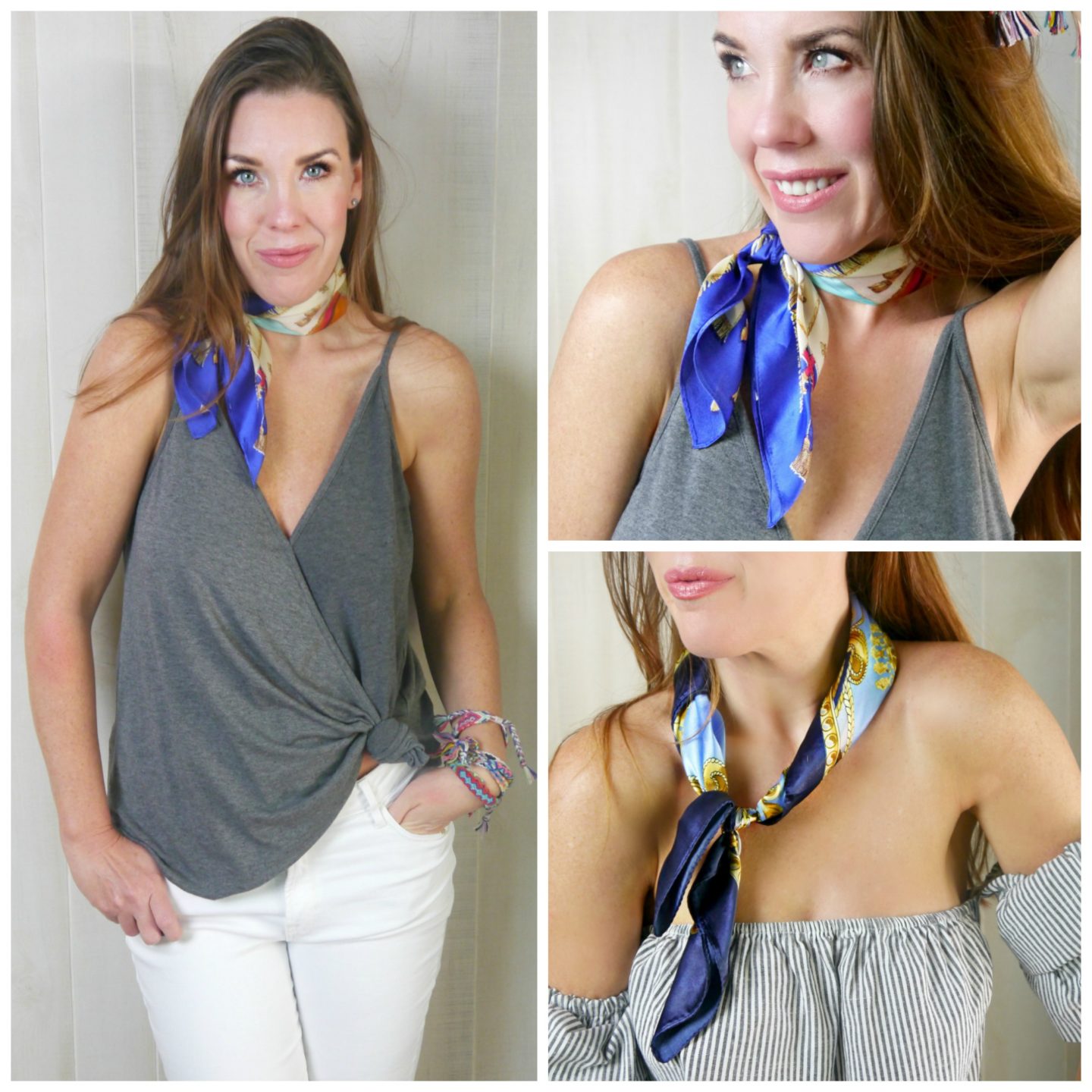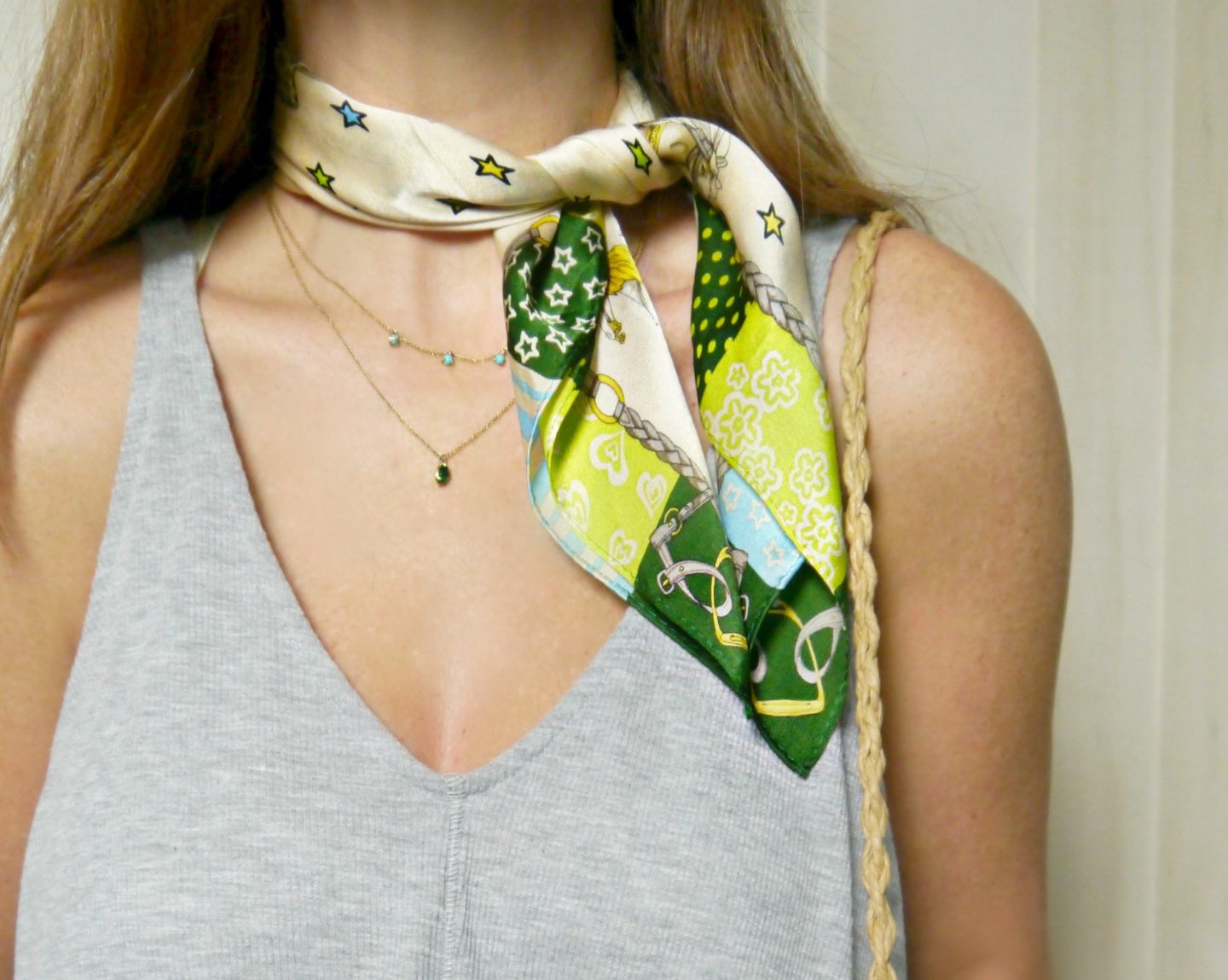 Around the Wrist: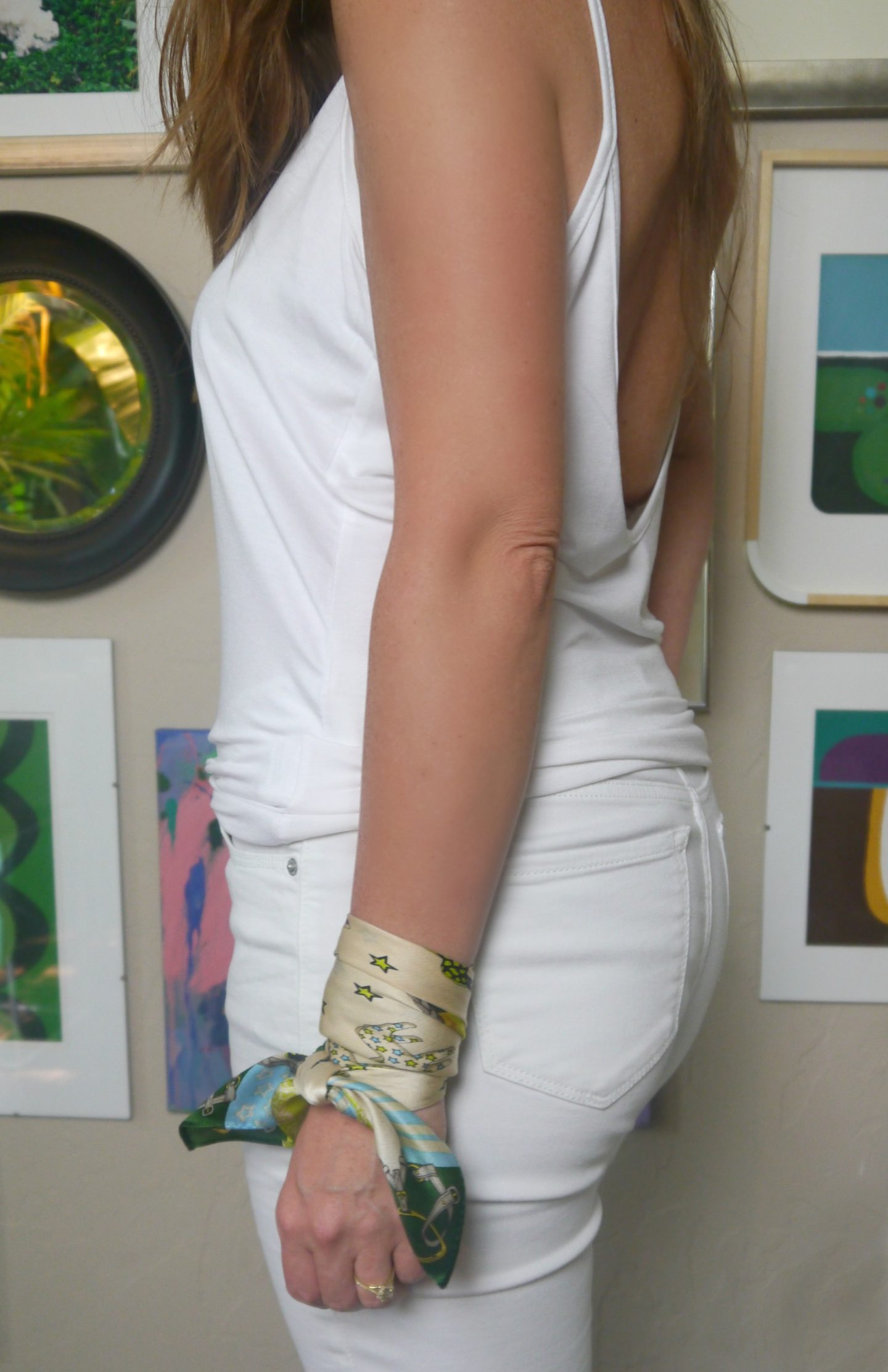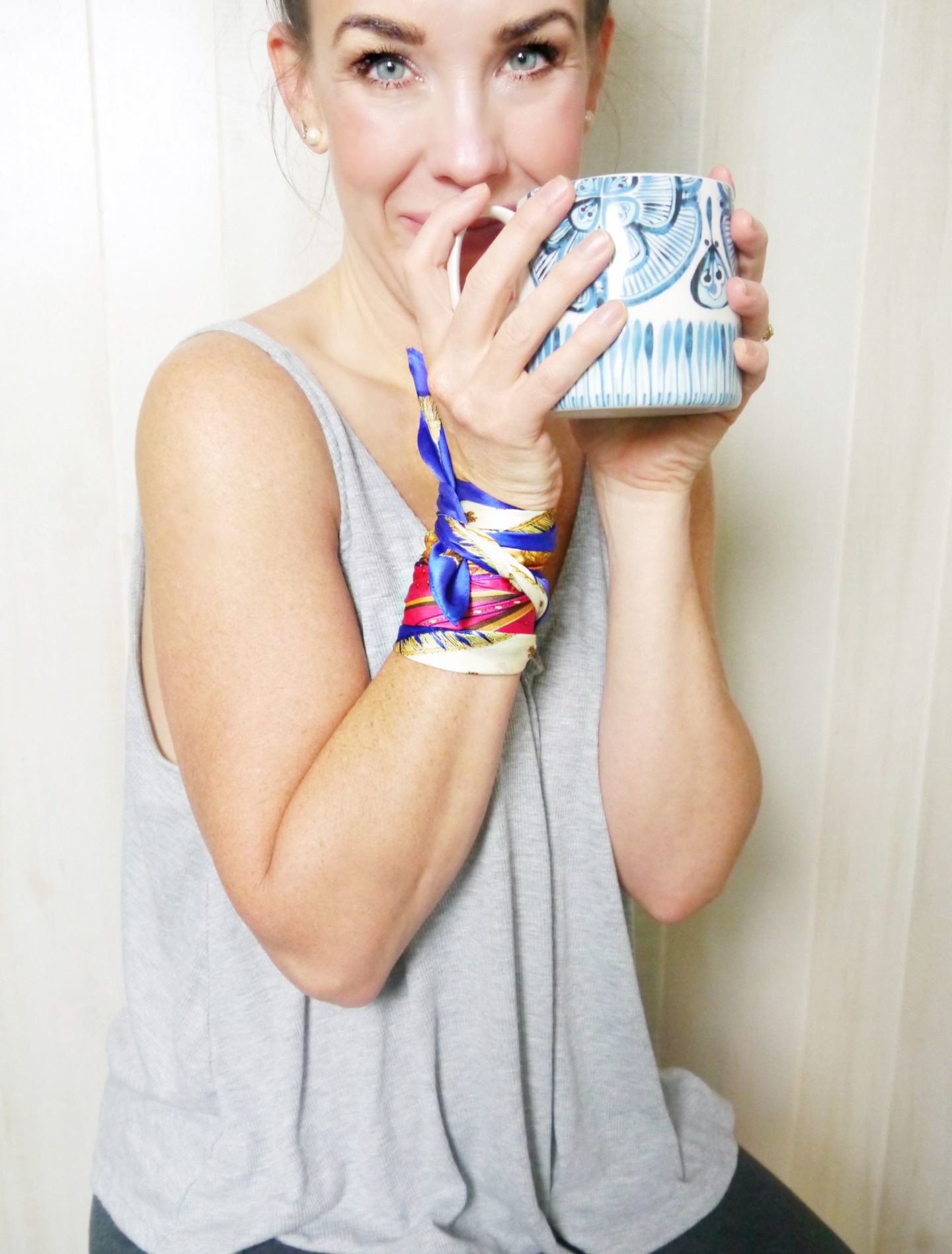 On a Bag: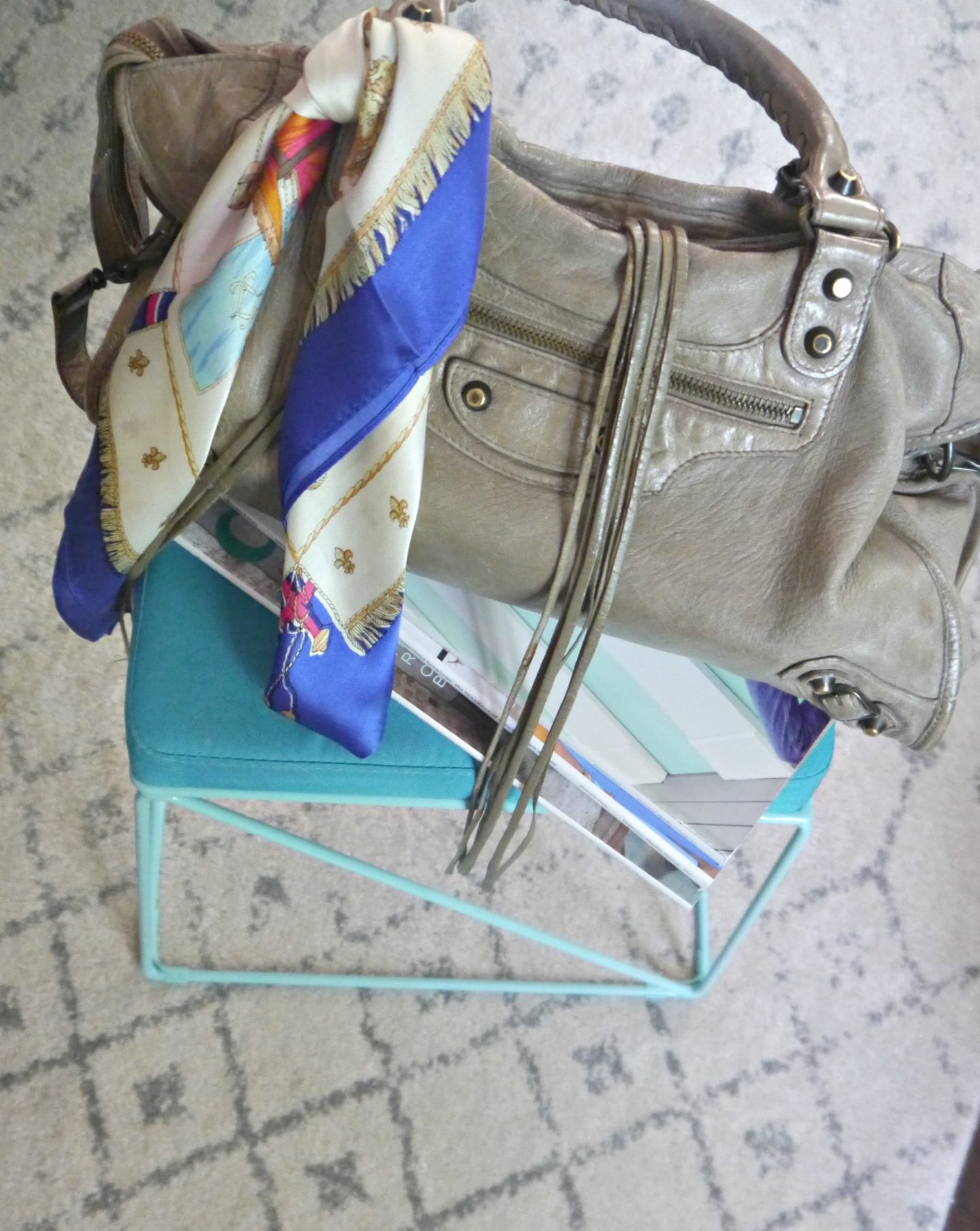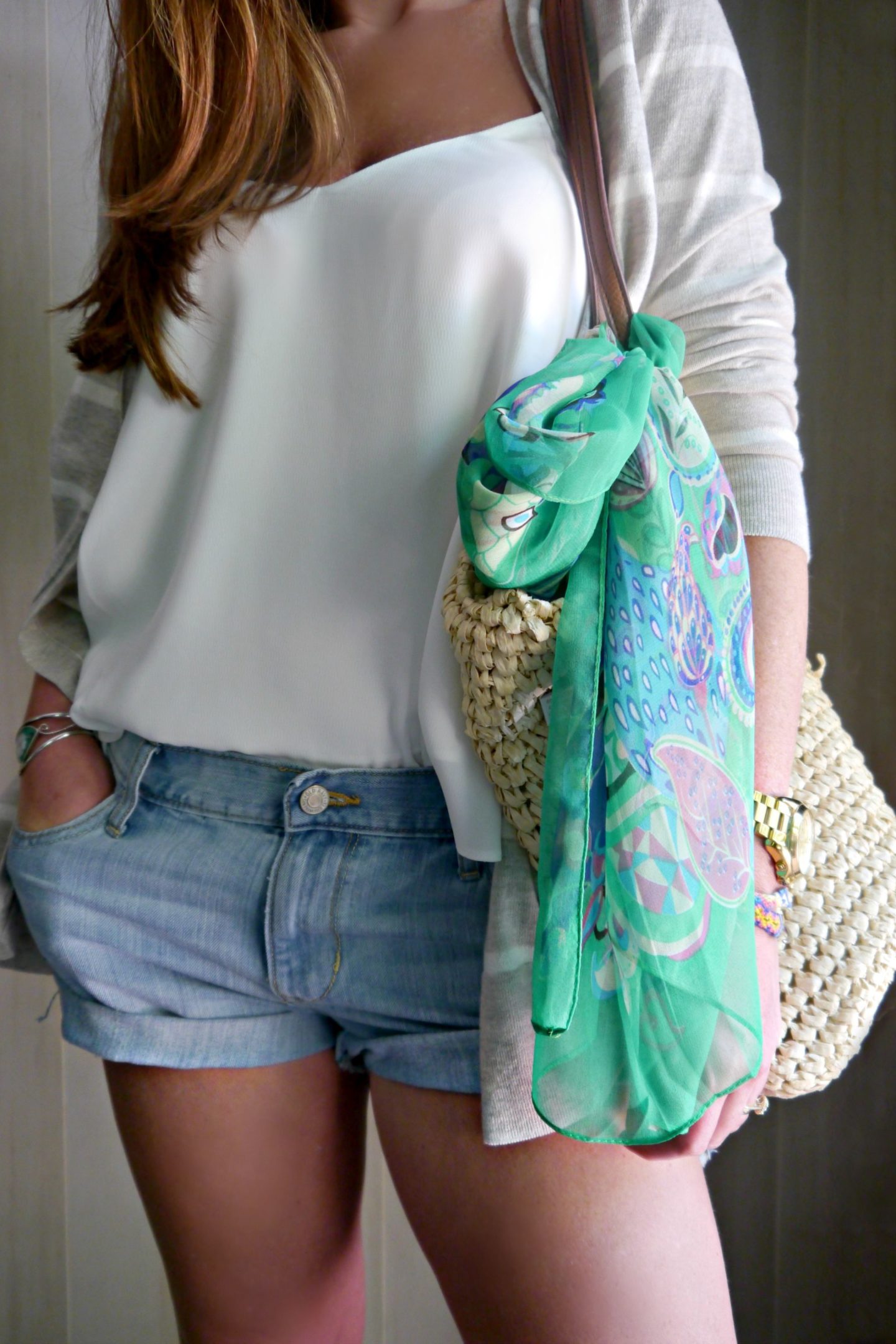 Tips & Tricks:
For most of these looks, I fold a scarf in half so it makes a triangle.  Then I take the point of the triangle and fold it over and over until the scarf is in a long strip.  This way, the scarf stays in tact once tied around your neck, hair or bag.
I knot the scarf because otherwise, it will come undone.
I sometimes like to keep a neck scarf loose for an unexpected, casual vibe.
Scarves look best with a lower cut, simple shirt.  Otherwise the scarf will compete with your top.
Don't overthink how to tie your neckerchief.  This isn't a hard look to achieve and there really are no rules!
xx, Jenn
Shop the Post