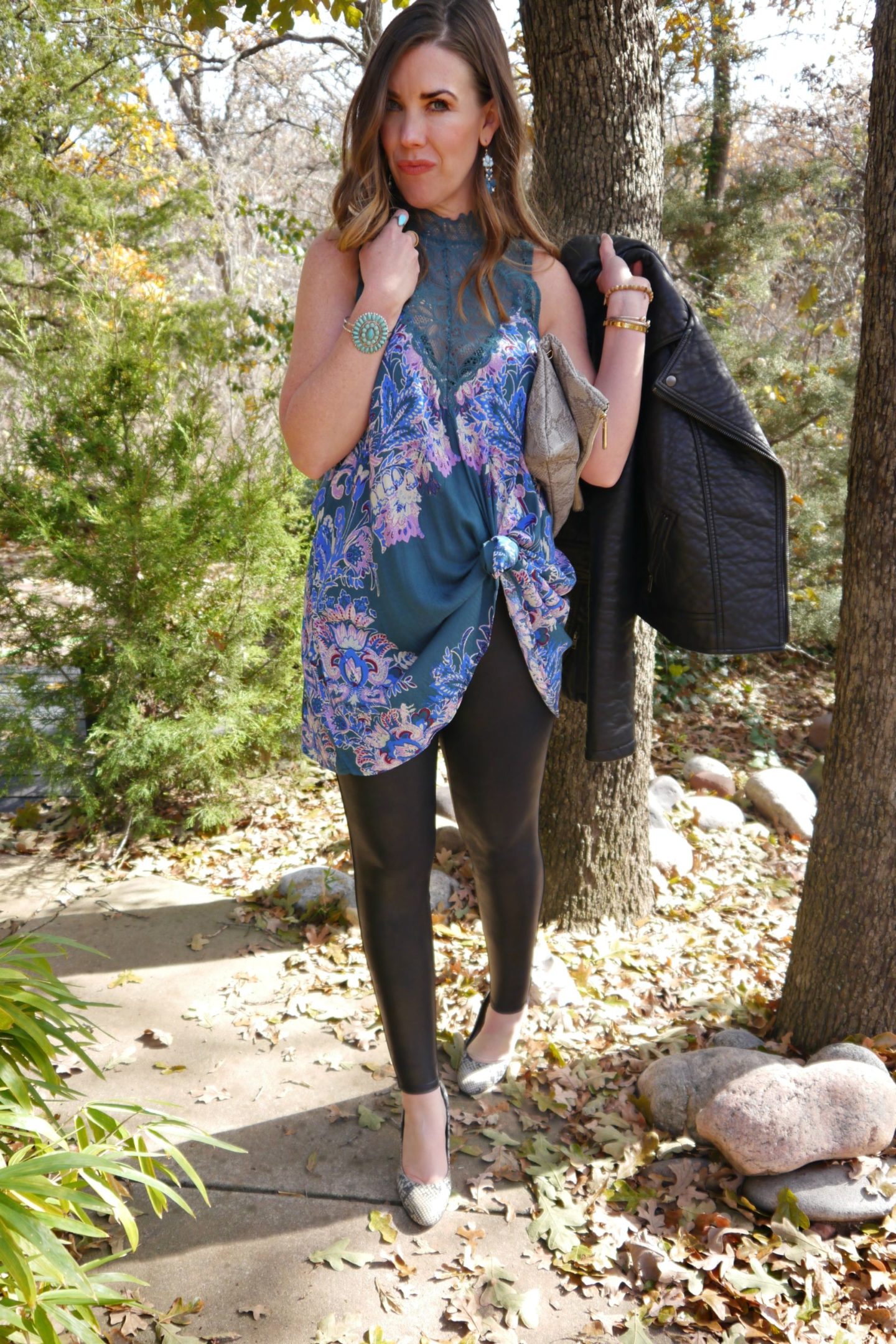 Spanx leggings have become incredibly popular lately. However, they are also incredibly expensive!  I will say I got mine on a sale but even at that it was hard to bite the bullet!  I am glad I bought them because I've had them a year and have worn them countless times.  In this post, I wanted to point out 3 different ways to wear them.  They are incredibly versatile and so many different looks can be achieved with them.  The best part about them is the control top sucks you in everywhere.  It's like a bra for your gut-lol!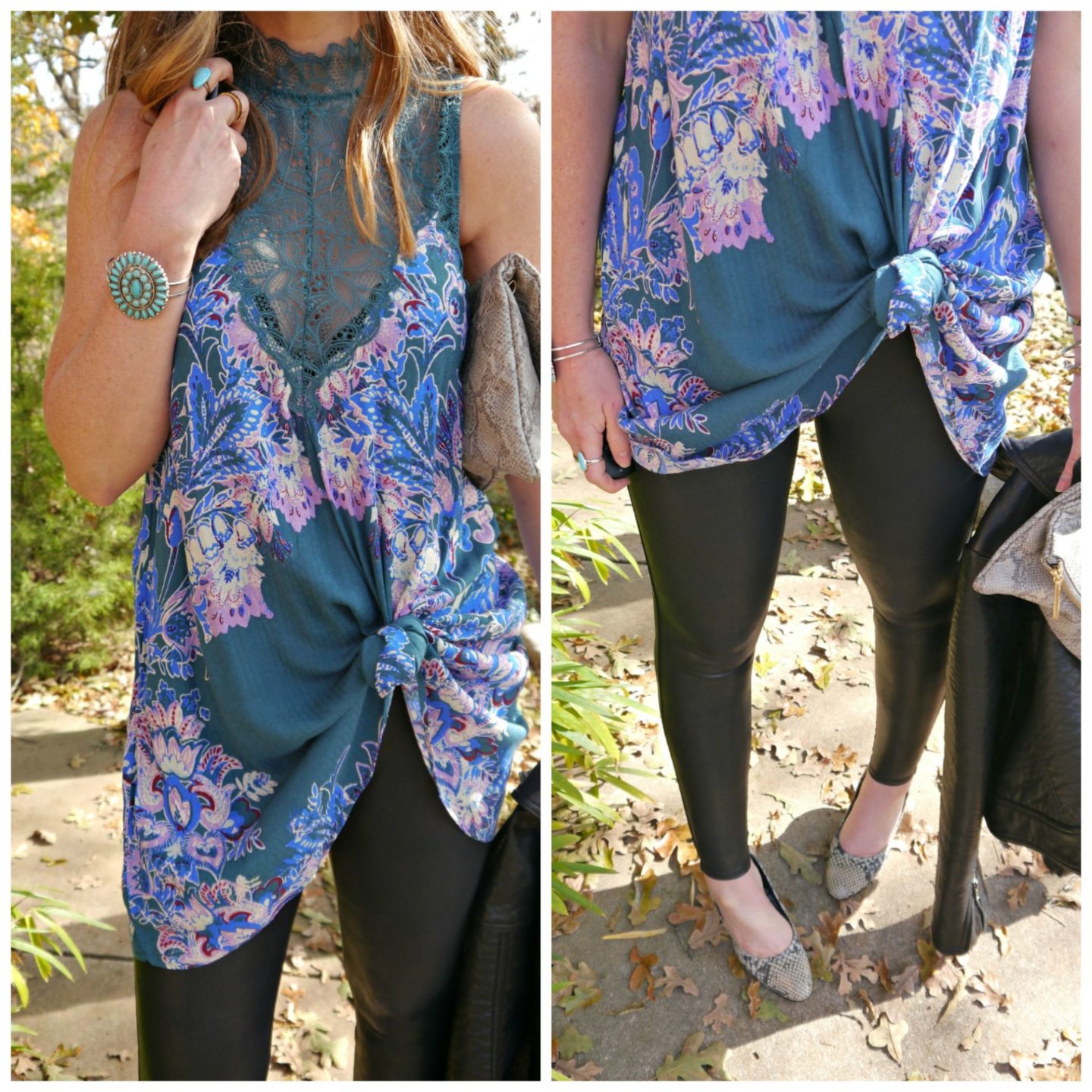 My first look is the dressier one.  I might add that I could dress these up even more then this but I figured this is a current and fun look perfect for date night.  My dress is Free People that is now hard to find in the color I have but I did find every other color and on Amazon at that!  Go HERE and HERE to see this dress!  I'm wearing an XS in this dress.  It runs very large.  I'm usually a medium-large.
I also wore these leggings in THIS post where I dressed them up with a kimono.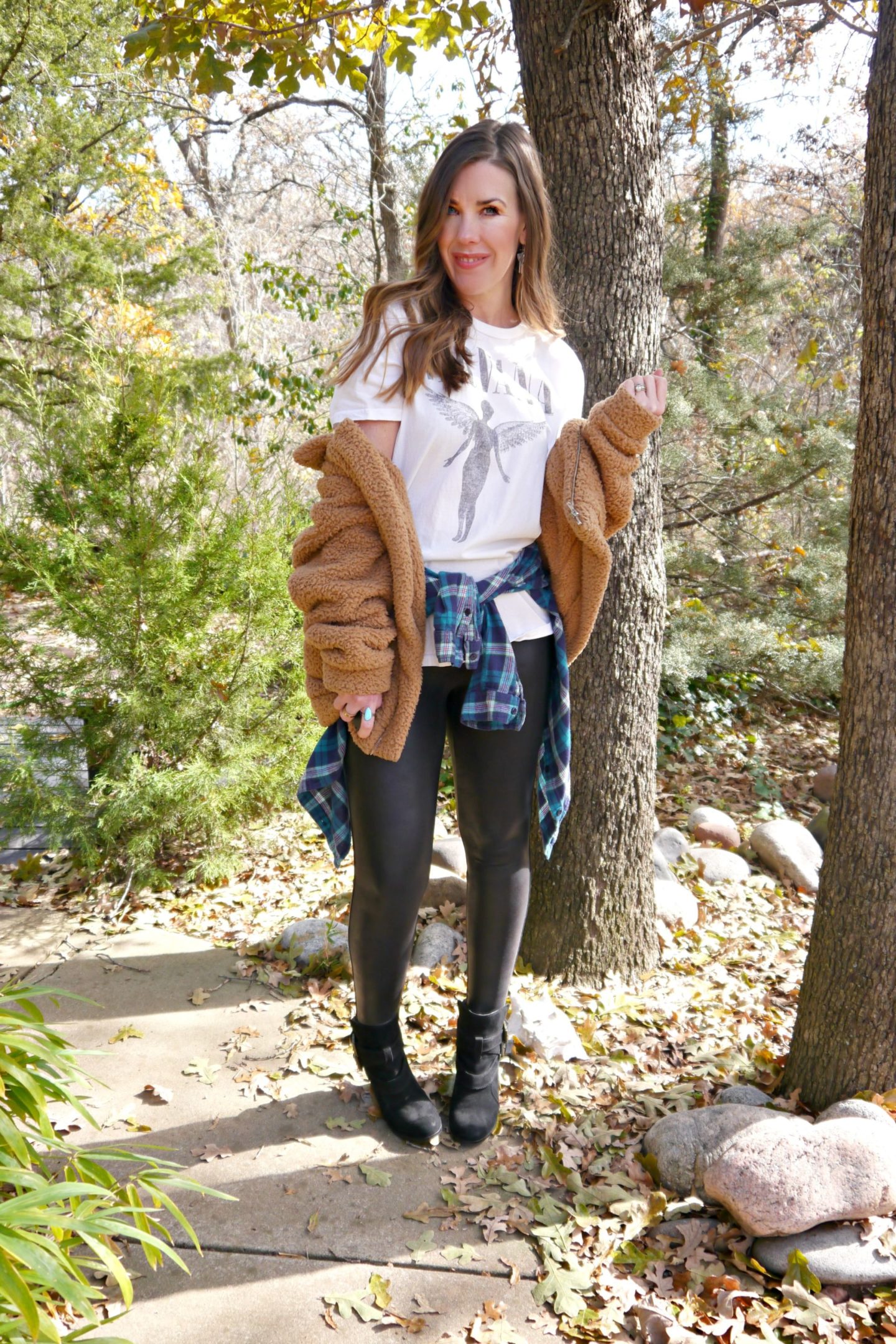 I love this look.  It's super comfy yet a bit edgy.  I've made it pretty clear I love a flannel and will put one with just about anything-go HERE for that post. THIS rocker tee is my favorite and I can't say enough about THIS crazy affordable and crazy comfortable fleece jacket!  Adding booties and a sweater with these leggings is super easy and thanks to the leggings, adds a sharpness to any outfit!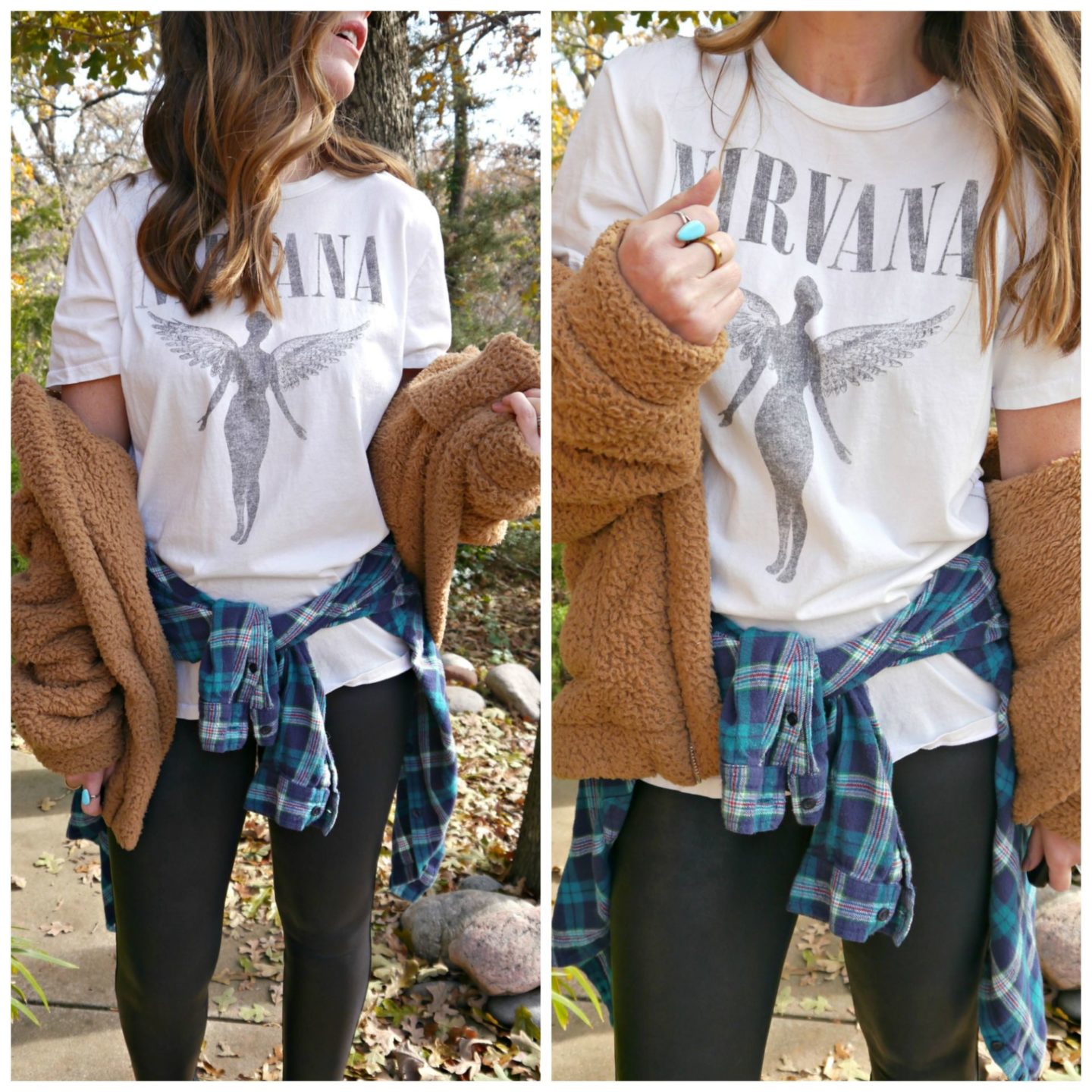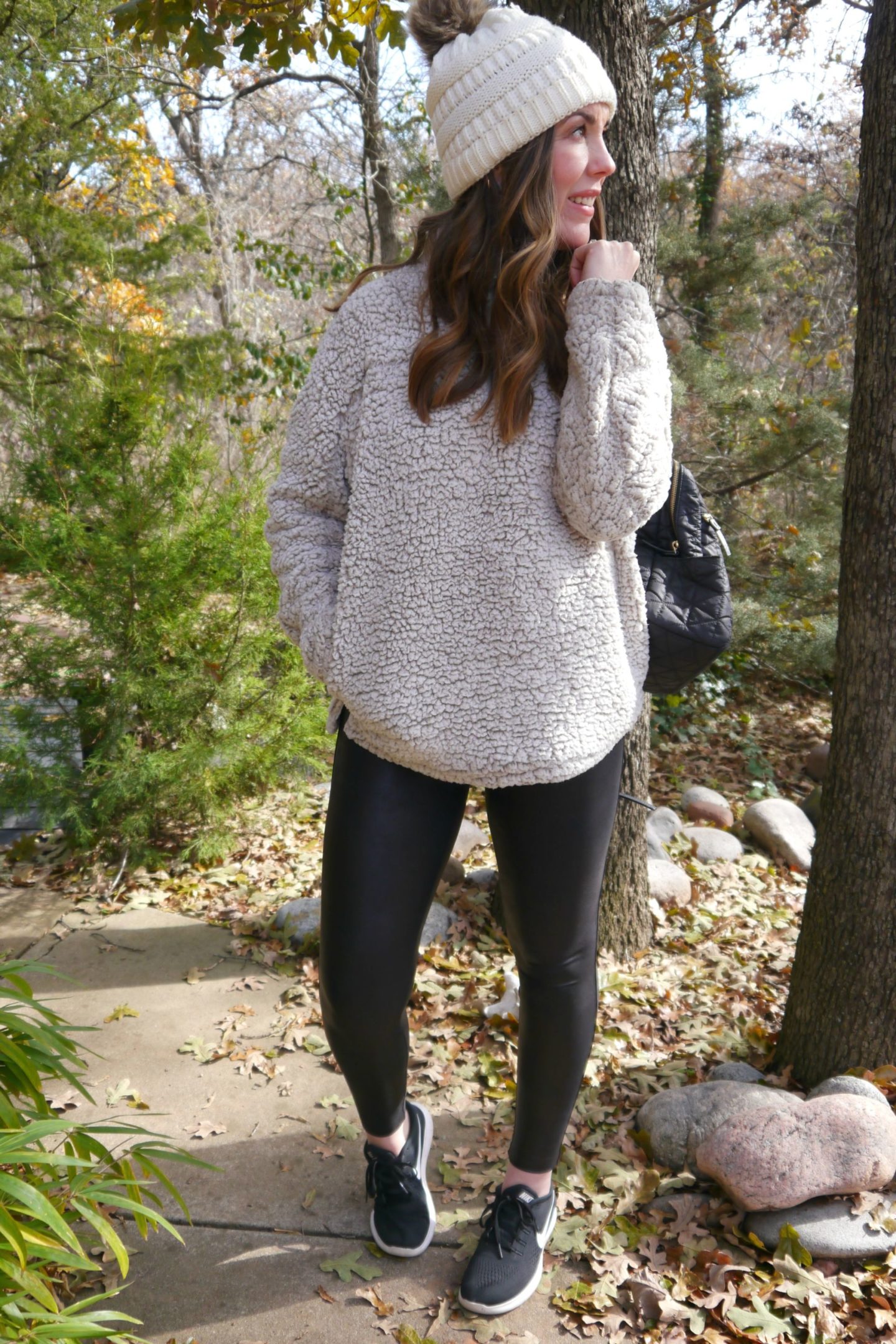 It doesn't get any more comfortable then this outfit.  My fleece pull over is so warm and comfy but it's a bit pricey.  I also love THIS one that is way more affordable.  Adding running shoes to Spanx is the most casual and most comfortable way to style them.  I think Converses would look great too!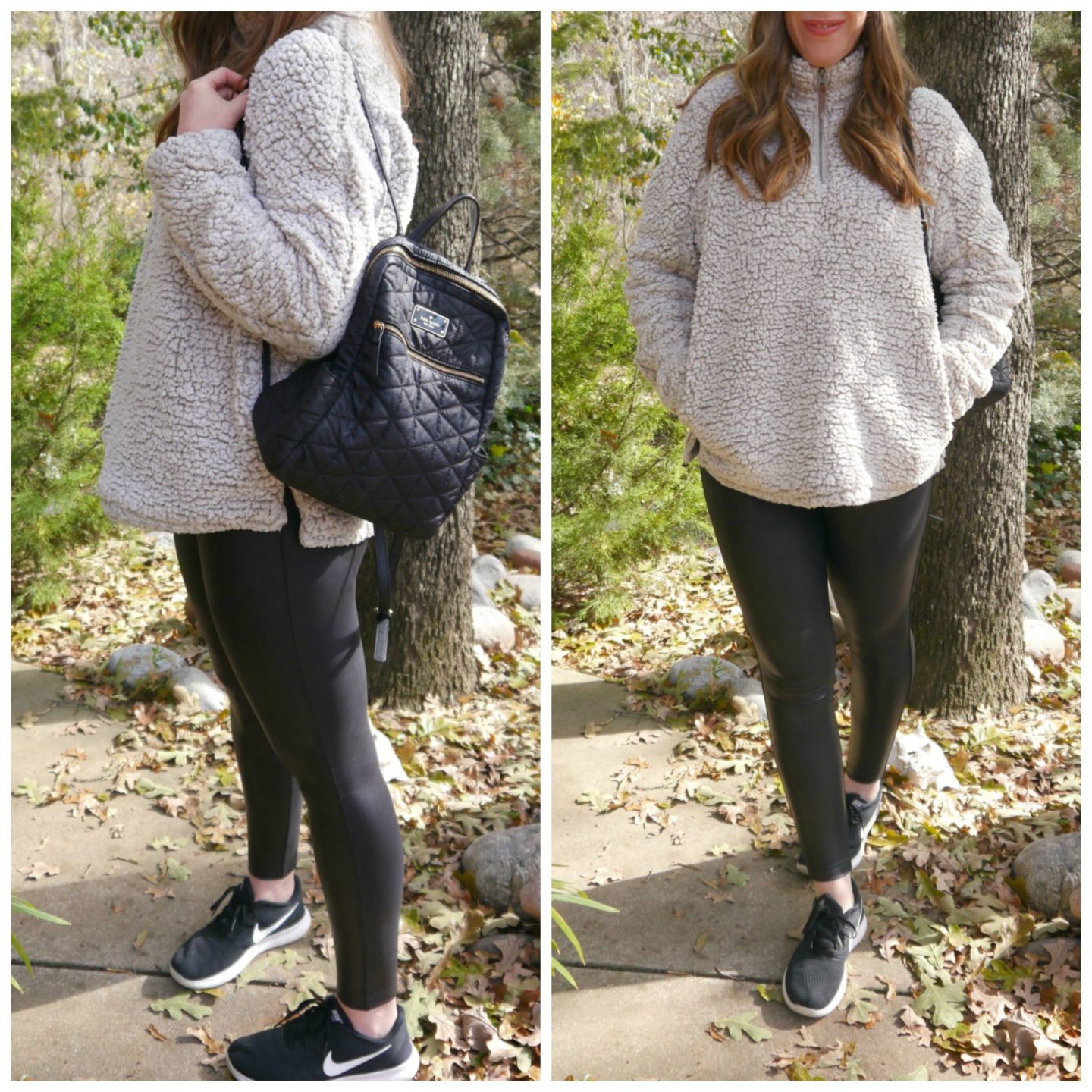 I hope you enjoyed my different ways I wear Spanx leggings. They are extremely easy to dress way up or way down and everything in between.
xx, Jenni
Shop the Post: