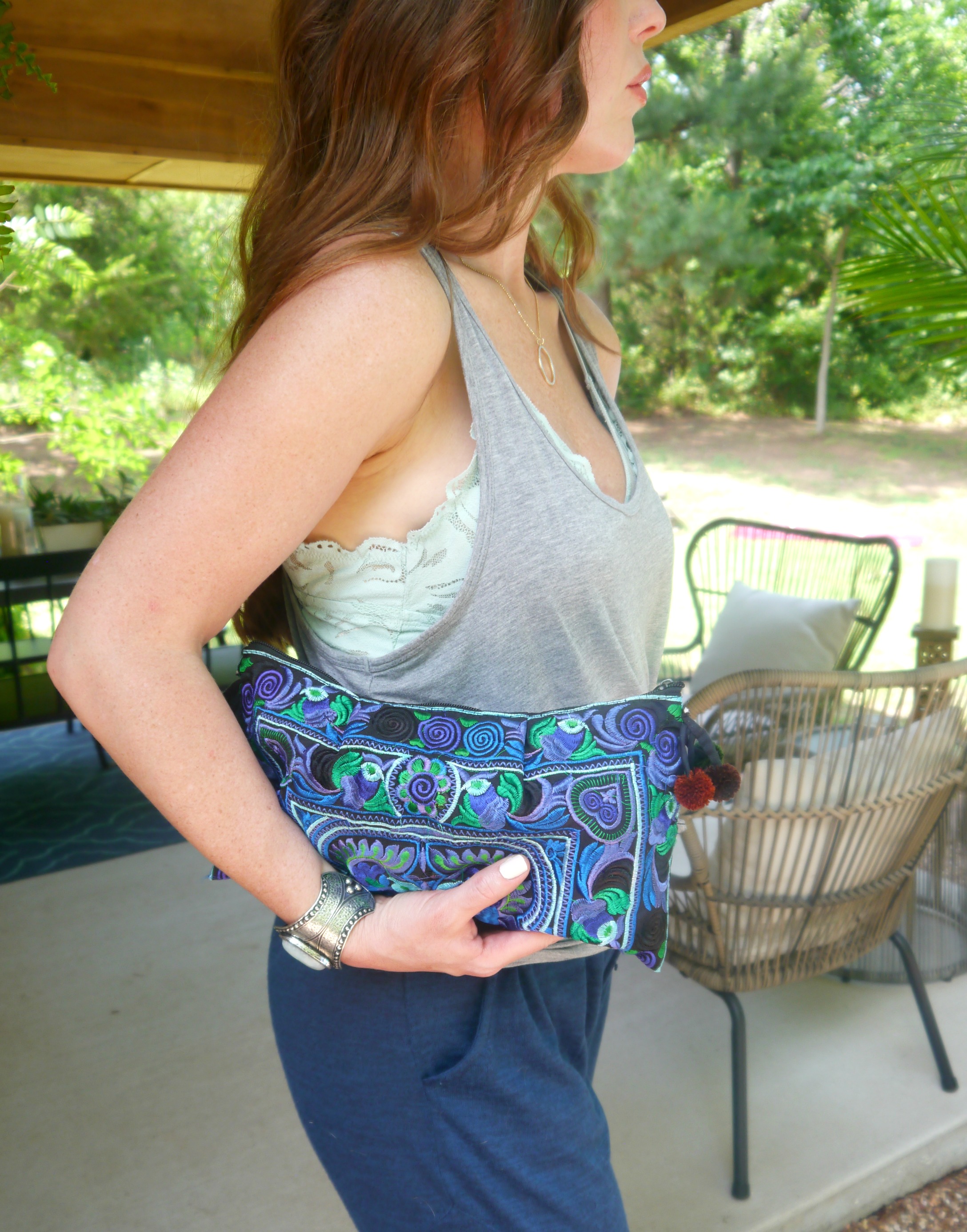 I'm a big fan of being comfortable. If I'm not comfortable with how I feel or look, forget about it-I'm going home.  As much as I like looking stylish, I like feeling good much more.  Remember that hot minute in the early 2000's when corsets came back-BAHAHAHAHA!!  Anyway, I digress.  Let's just wear p.j.'s and call it a night, shall we?
One more thing on comfortability, I will make an exception for high heels.  I mean come on-they take about 10lbs off instantly.  #worthit
This outfit couldn't be easier to throw together.  Minus the heels and bag, I could wear this look to sleep in, and have!  I'm not even wearing a real bra!
Unfortunately my joggers are from a year ago from Forever 21 and my oversized slouchy tank is from Target quite a while ago as well.  I've done my best linking comparable pieces but I figure if you want to recreate this look, you probably already have joggers and a gray tank.
My bag is from Amazon and cheap, of course!  I LOVE IT!  It comes in several colors and actually came with a strap that I cut off so I could use it as a clutch.  I will order another and not cut the strap off.  It would be a great bag for concerts!
Shoes were a bit of a splurge which is sometimes a good idea when you're talking about comfort and the health of your feet. I love wearing a nude heel because they elongate your legs and in many cases, nude is unexpected and understated in the best way.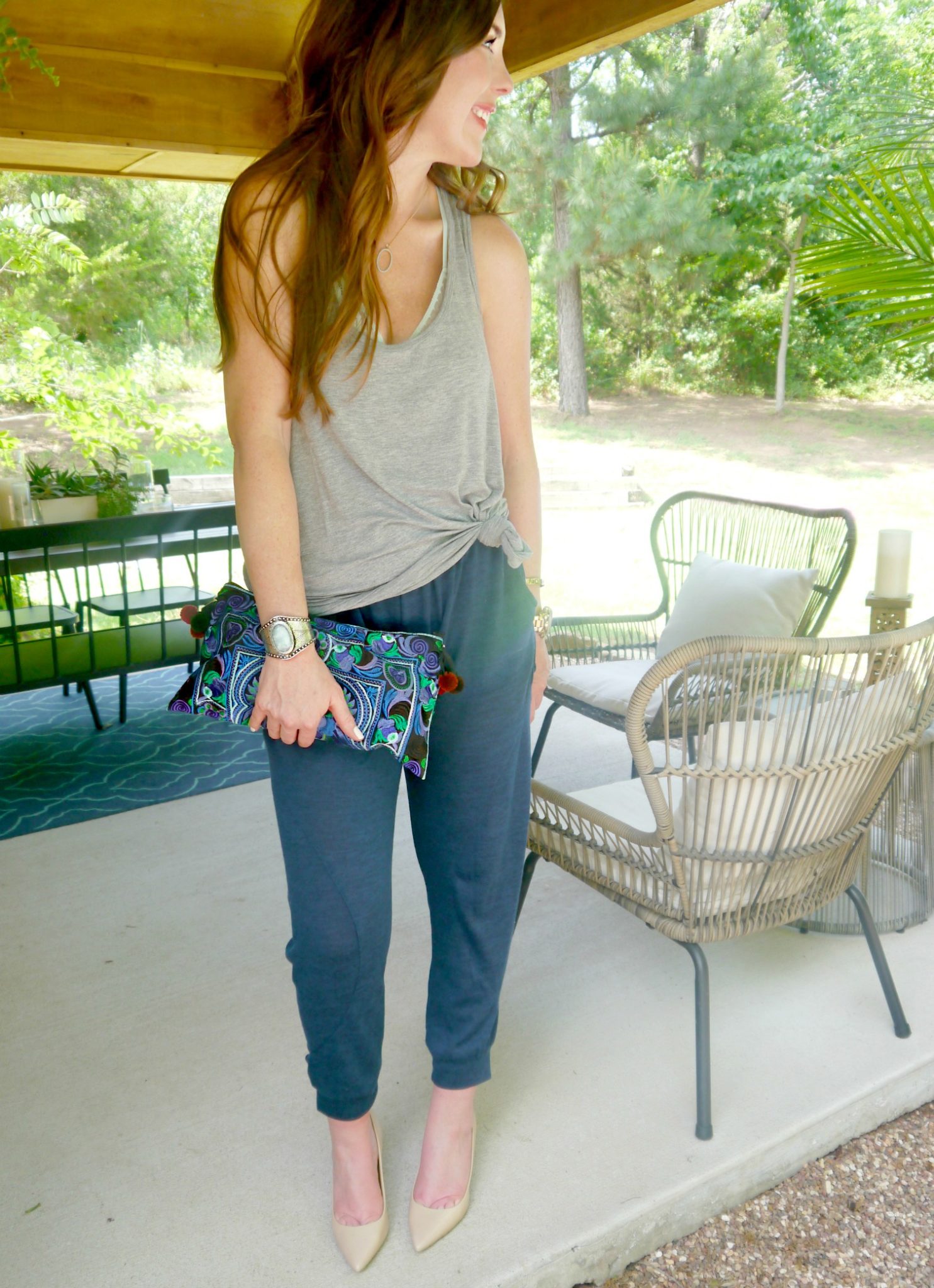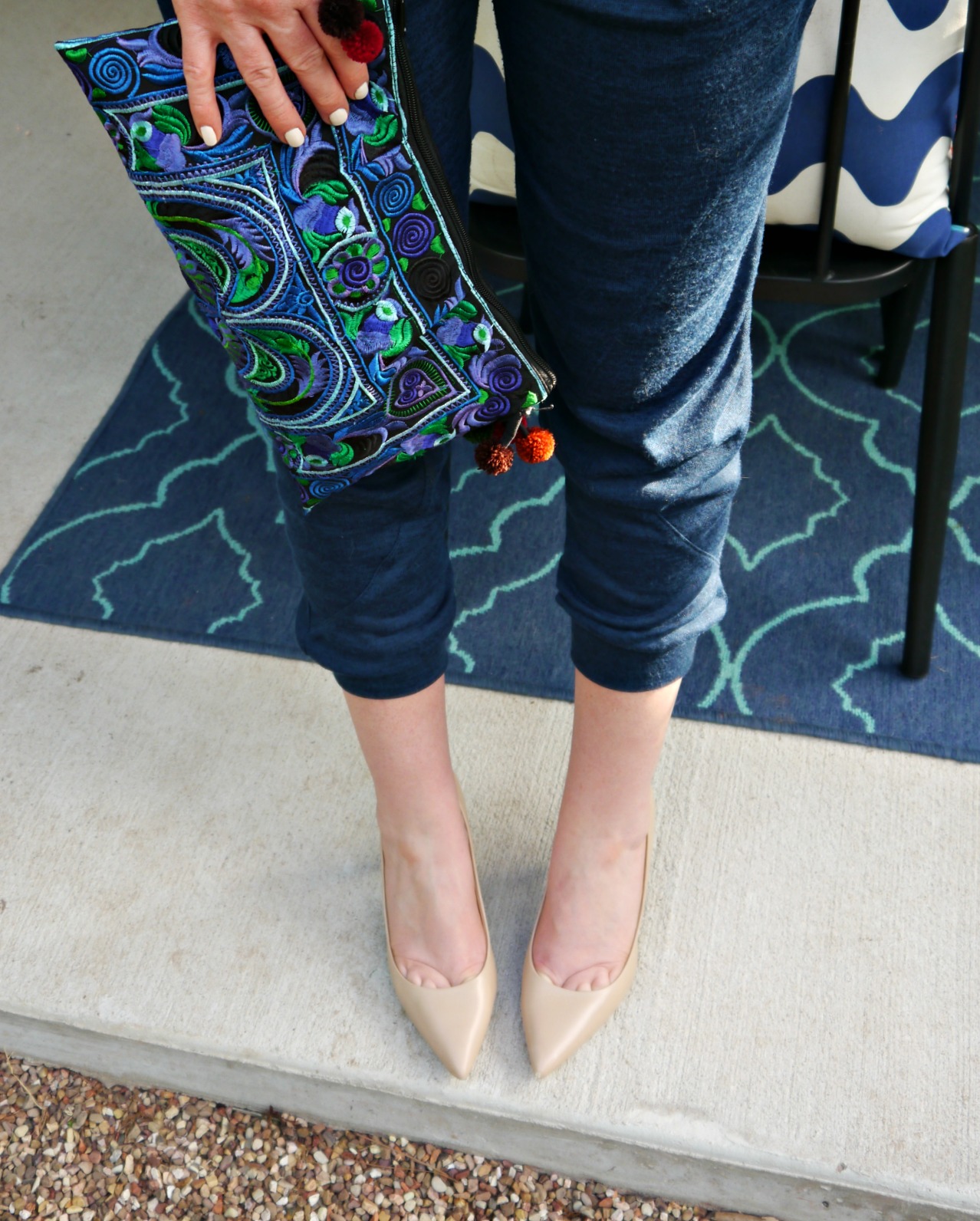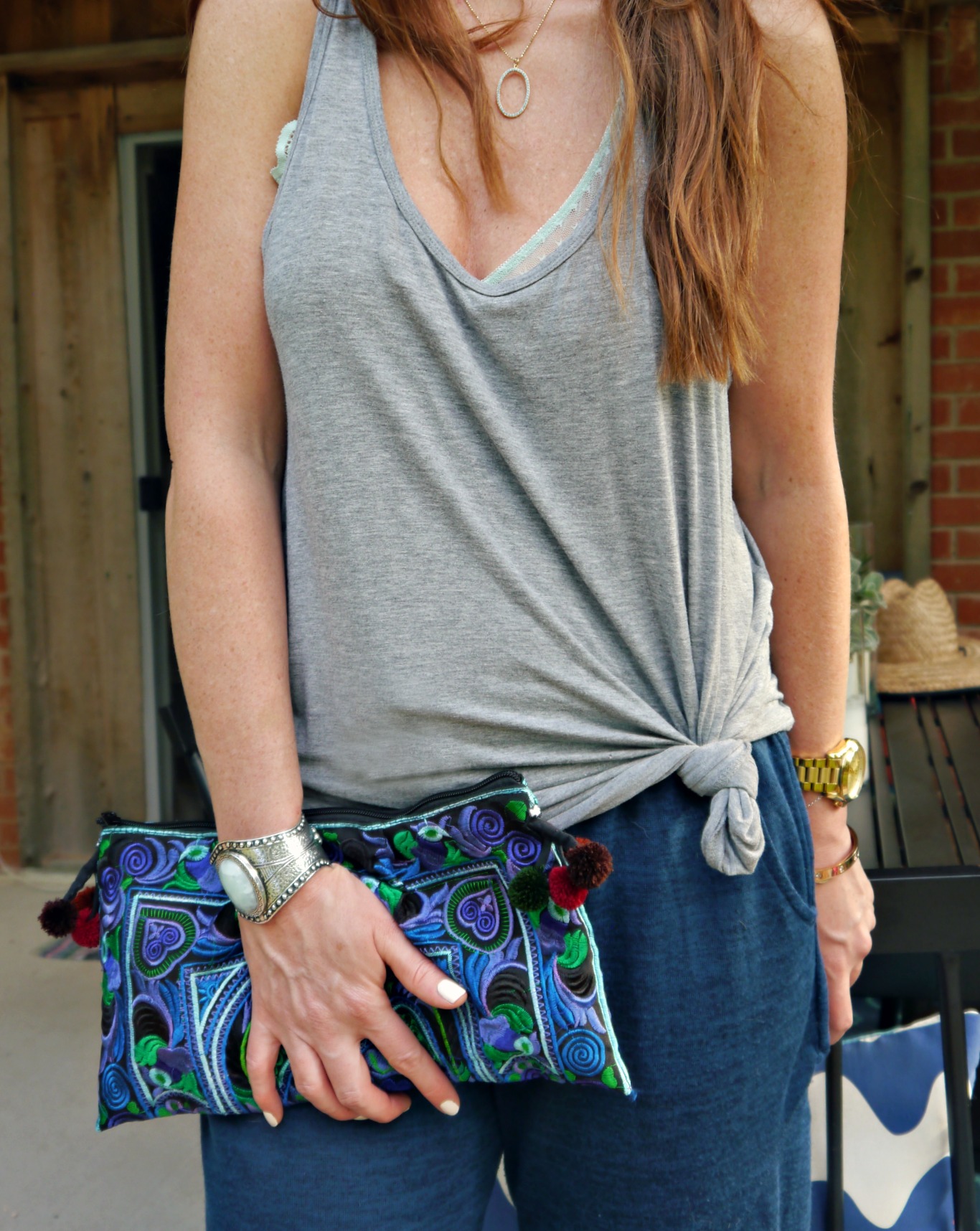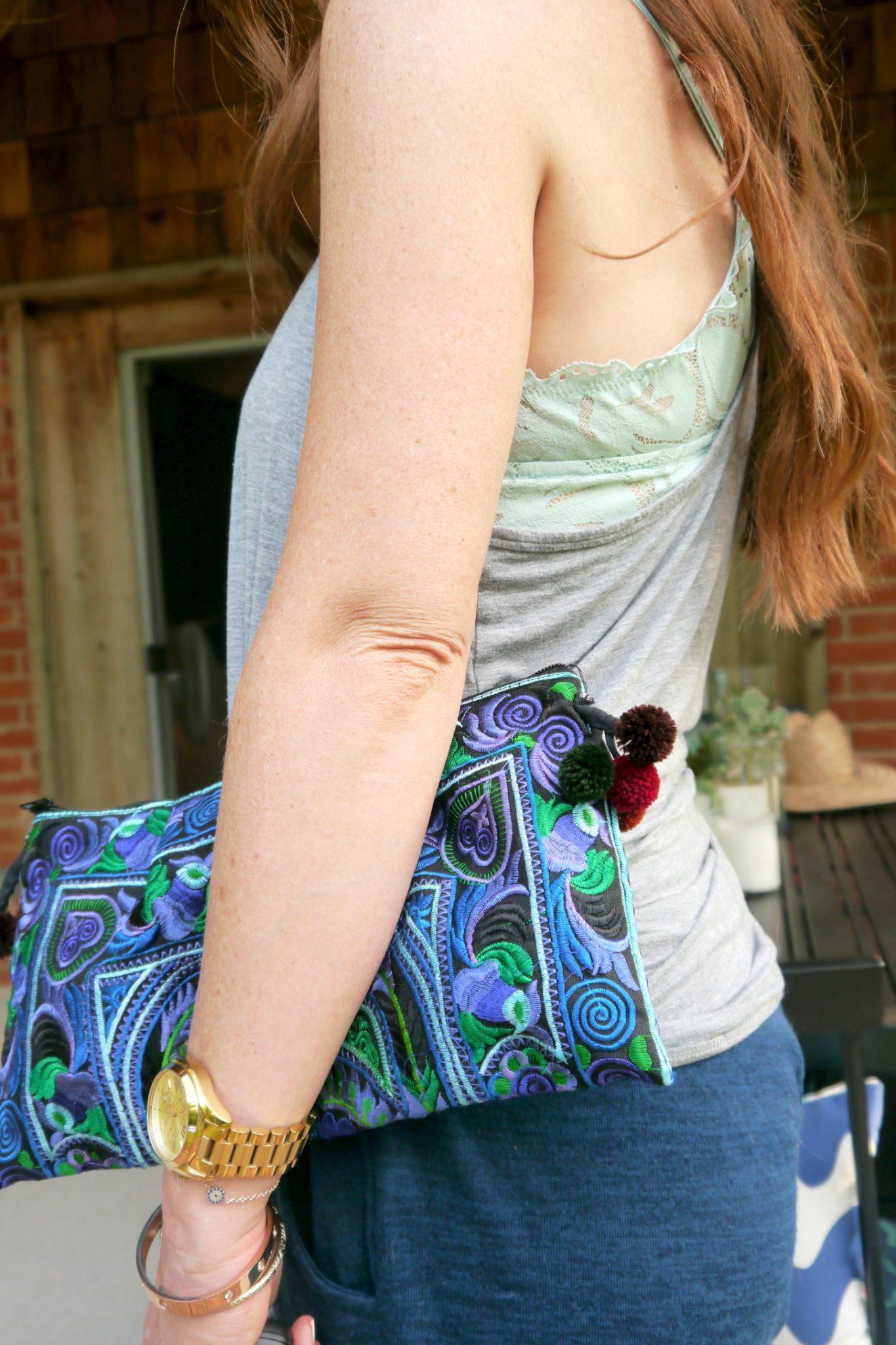 Outfit Details:
Bag: HERE| Shoes: HERE| Tank: (similar)HERE| Joggers: (similar) HERE, HERE & HERE| Bralette: (similar) HERE|
Bracelets: HERE, HERE & HERE (similar)| Watch: HERE
xx, Jenn
Shop the Post