Decorating my home has always been my first love.  I love it over fashion, DIY skin care, photography etc.  There's something about creating an environment that you love and feel safe in. I love when a home reflects who someone is.  I can always tell there's something extra special about a person when I walk into a home that is full of oddities, art and eclectic decor that doesn't match the generic standard of the day.
We are converting our garage into a "man cave" and I'm in the process of planning my design strategy.  I'm convinced that a "man cave" doesn't have to be tacky.  That it can contain stylish with masculine touches, functional furniture and an overall since of "I need to smoke a pipe in this room" vibe.  However, my husband wasn't particularly thrilled with either of these designs even though I added a recliner to both options-lol!
Design #1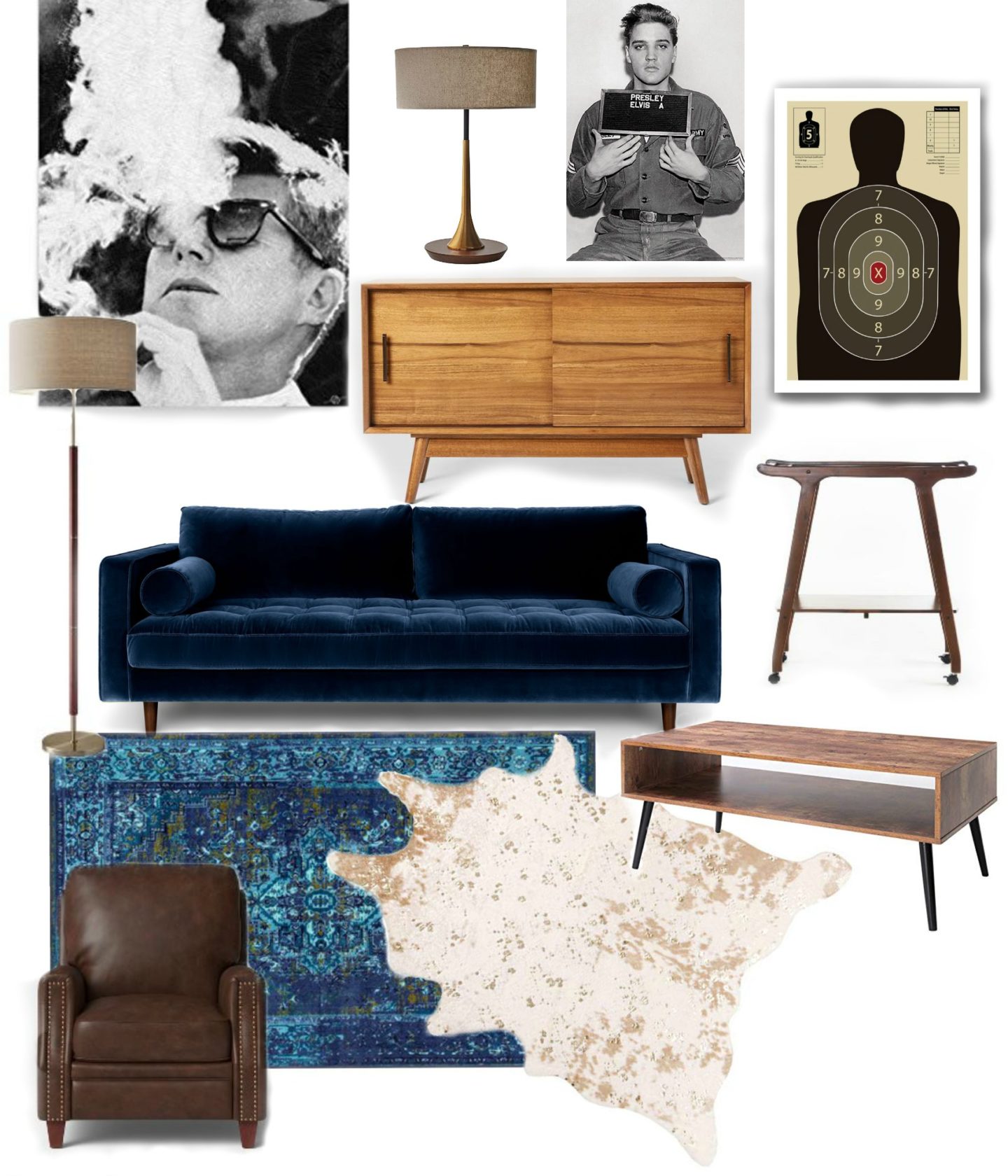 The above collage is my favorite design.  It's dark, cozy and very vintage. I'm so in love with the sofa. I also love the posters.  That's one fine picture of Elvis-wouldn't mind looking at that daily! I'm not thrilled with this recliner but it's Target and very affordable and I do like the nail head.
Shop This Look:

Design #2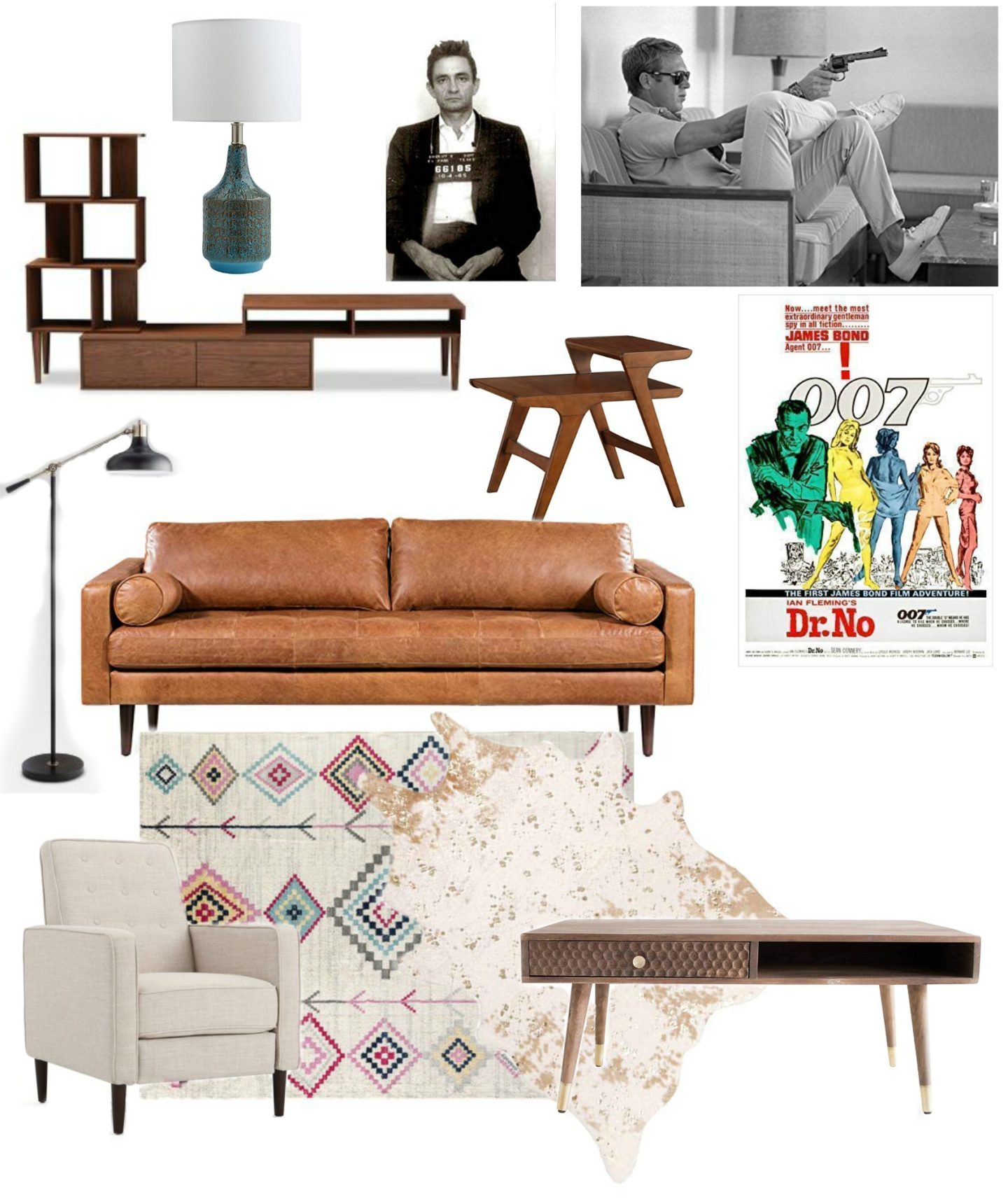 This look is a bit brighter and not as cozy. I love the sofa and will tell you it's Amazon Prime with good reviews. The wall art is what my husband requested and I definitely like it. The recliner is not half bad and from AllModern and very affordable.  I absolutely have to get the coffee table.  I love it and love that there is a drawer to hide remotes.
Shop This Look:

I am always looking for deals and steals so most everything is affordable. I do however like to look for solid wood pieces. I've learned my lesson on particle board about 10x over!
I hope you enjoyed this post. I sure enjoyed working on it and am in hopes we finish the new den soon and all genders of our home can be satisfied! I will do a room tour once we have it finished!
What is your favorite design?
xx, Jenni