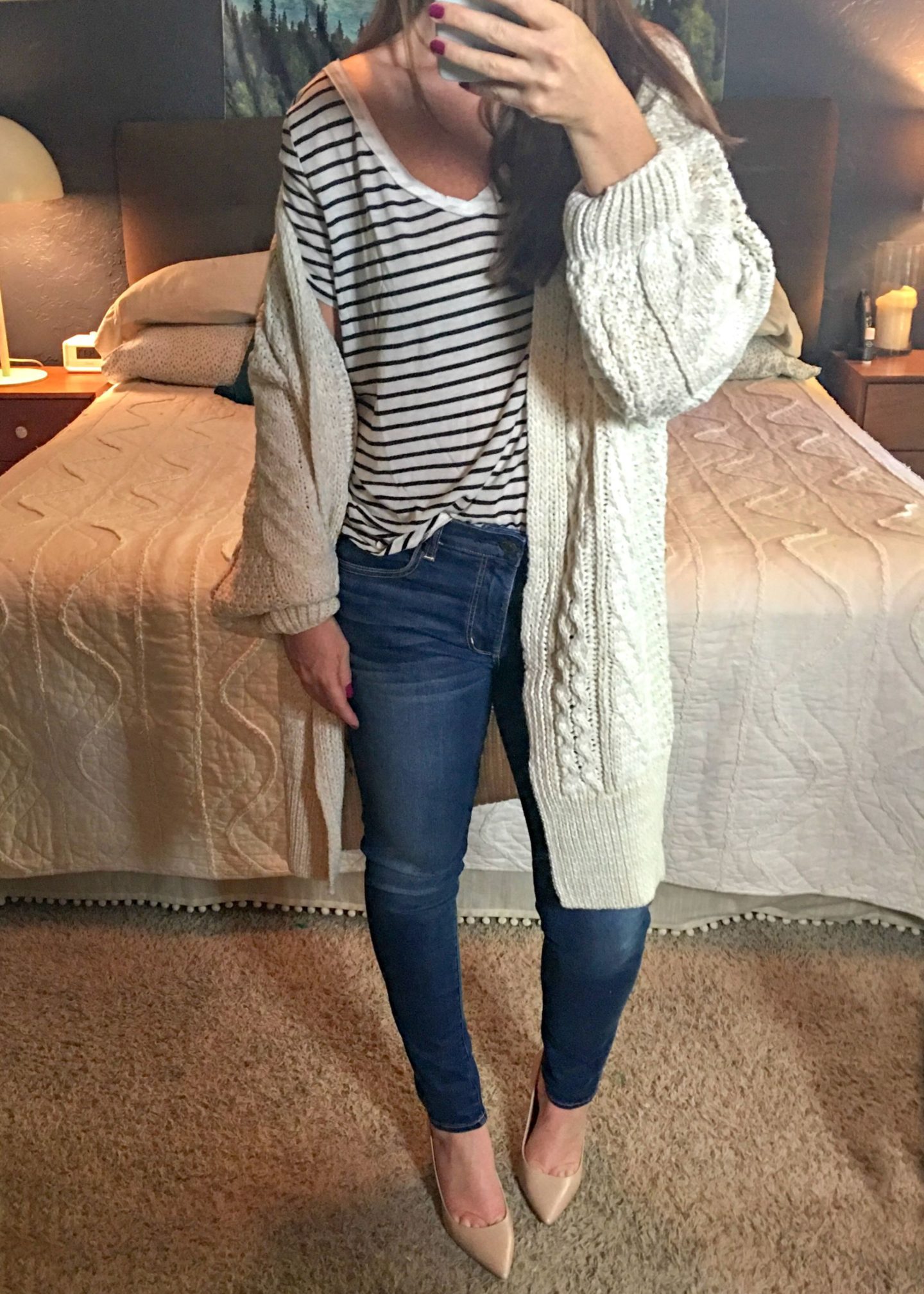 My first Nordstrom Anniversary Sale package came today so I wanted to let you know what I recommend and what I think is a pass.
BP. Raw Edge T-shirt-Love this.  I'm wearing a large and it's very roomy.  A medium would have worked but I don't mind it oversized.  At the moment it's only available in black but this will be something Nordstrom will restock.  I also got the long sleeved version and highly recommend it as well.  The large is long enough to wear with leggings (I'm 5'7) but yet it's light enough to not be bulky.
Top Shop Cable Knit Cardigan-I'm not keeping this sweater because it's huge.  I really like it though and think it looks great on.  It is also sold out in smaller sizes except in the grey.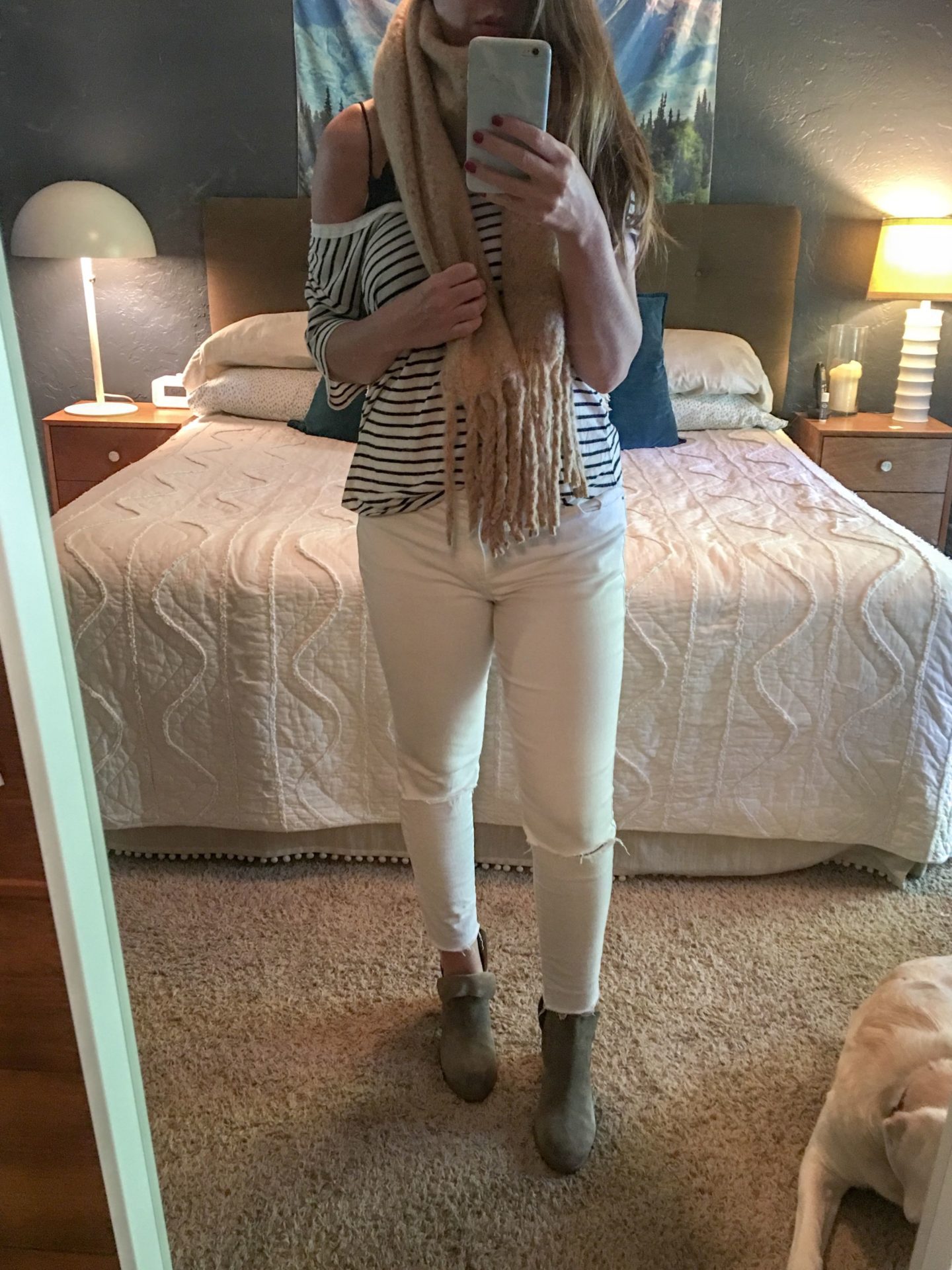 Scarf-Oh my gosh-I love this scarf.  It's super chunky with little flecks of color.  At the moment, the cream and baby pink are still in stock.  I highly recommend it!
BP. Booties-I really dislike these.  As you can see in the picture, the top of the boot is flimsy suede so it often folds down.  The shoe felt tight and I have my doubts they would be comfortable.  I'm returning these and getting THESE instead.  They come with great reviews and look cuter.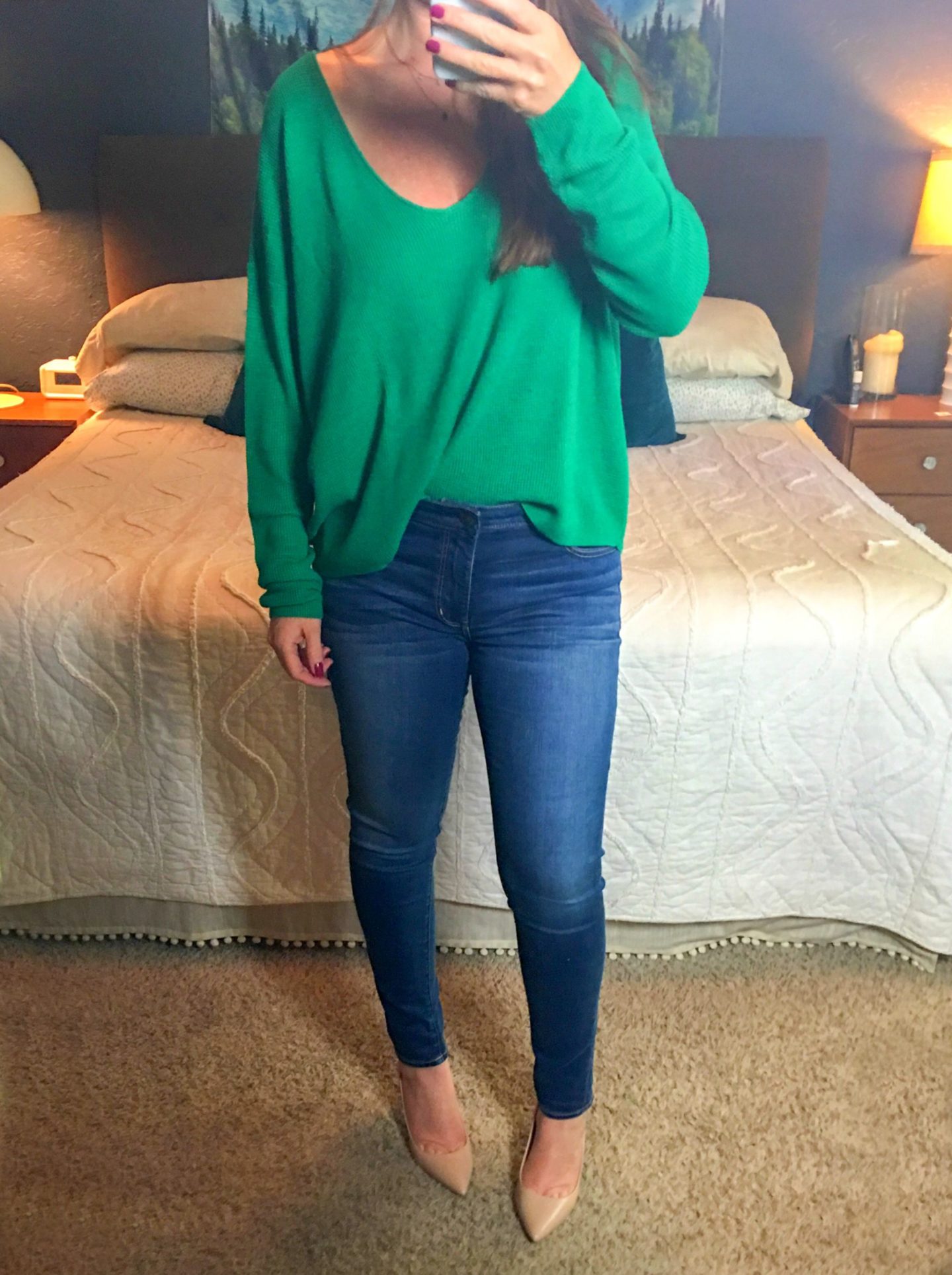 Last up is this BP. sweater.  It's really nice.  It was super affordable and very comfortable.  I like how oversized the neck is and could easily wear it off the shoulder.  It comes in several colors but is sold out in many sizes.  My guess is that they will be restocked.
Other Items I've ordered: