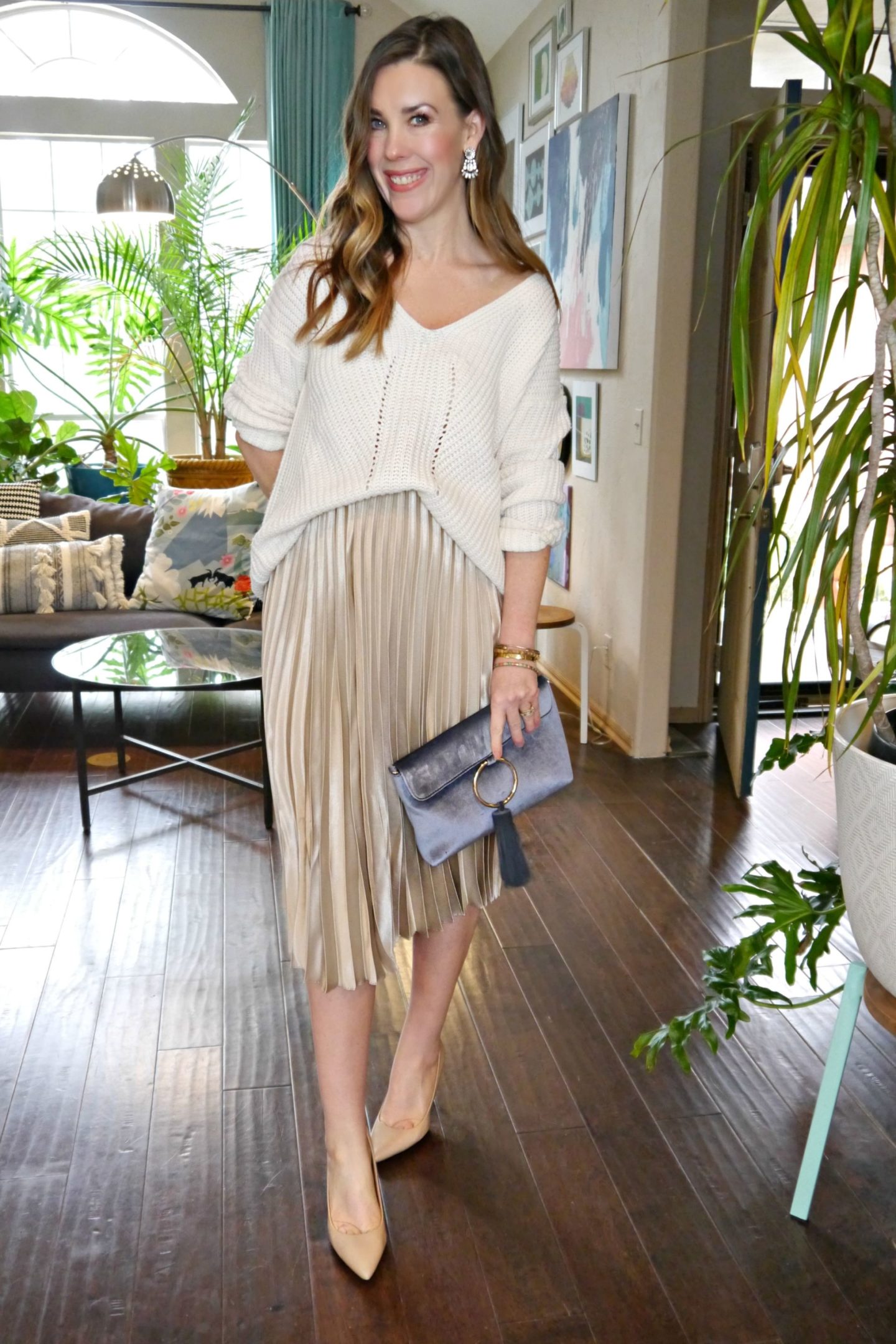 Tis the season for holiday events!  I love putting together "going out" outfits with affordable pieces that can be repurposed for other outfits throughout the year that are more casual.  I'm definitely not one to spend a lot of money on a piece for one event.  I decided to scour Amazon Prime and find some fun, affordable pieces that will not only look great but have a fun flair!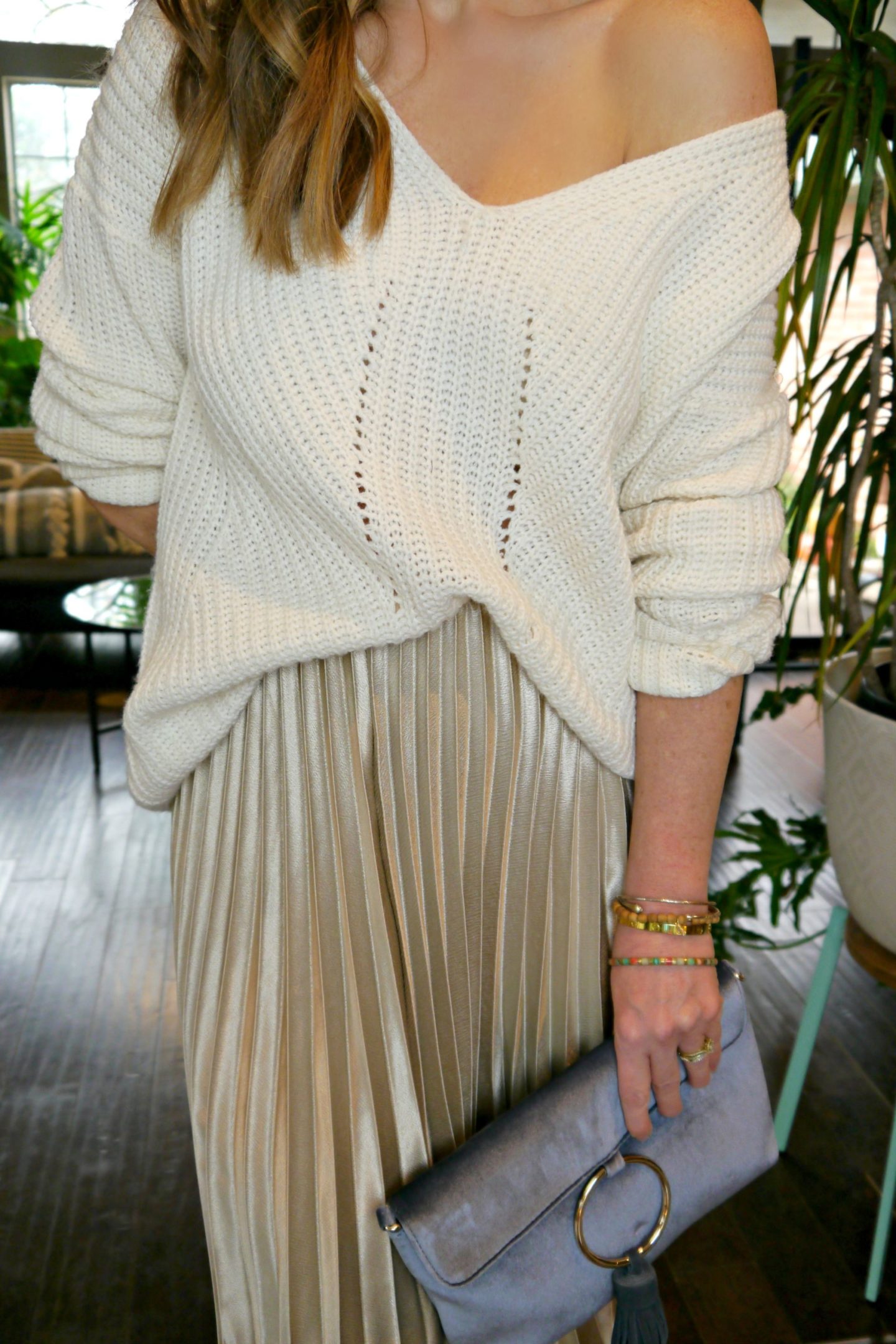 This first look is my favorite.  I love the pleaded gold skirt.  Talk about affordable and it can be dressed up or down depending on the top.  Throwing a chunky sweater gives this look a wearable yet current vibe.  I added a velvet blue clutch and nude heels to complete the look!  More on this skirt below….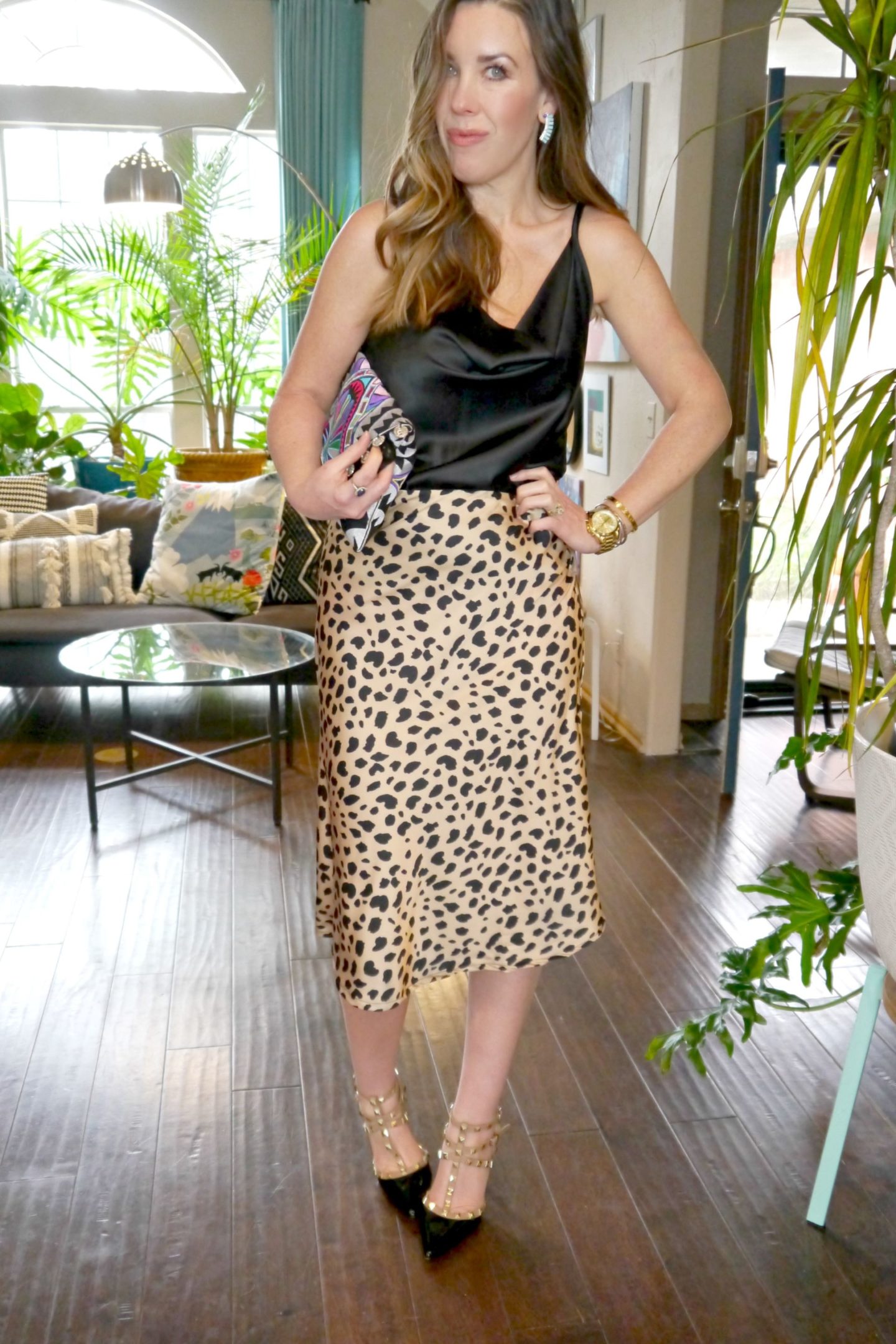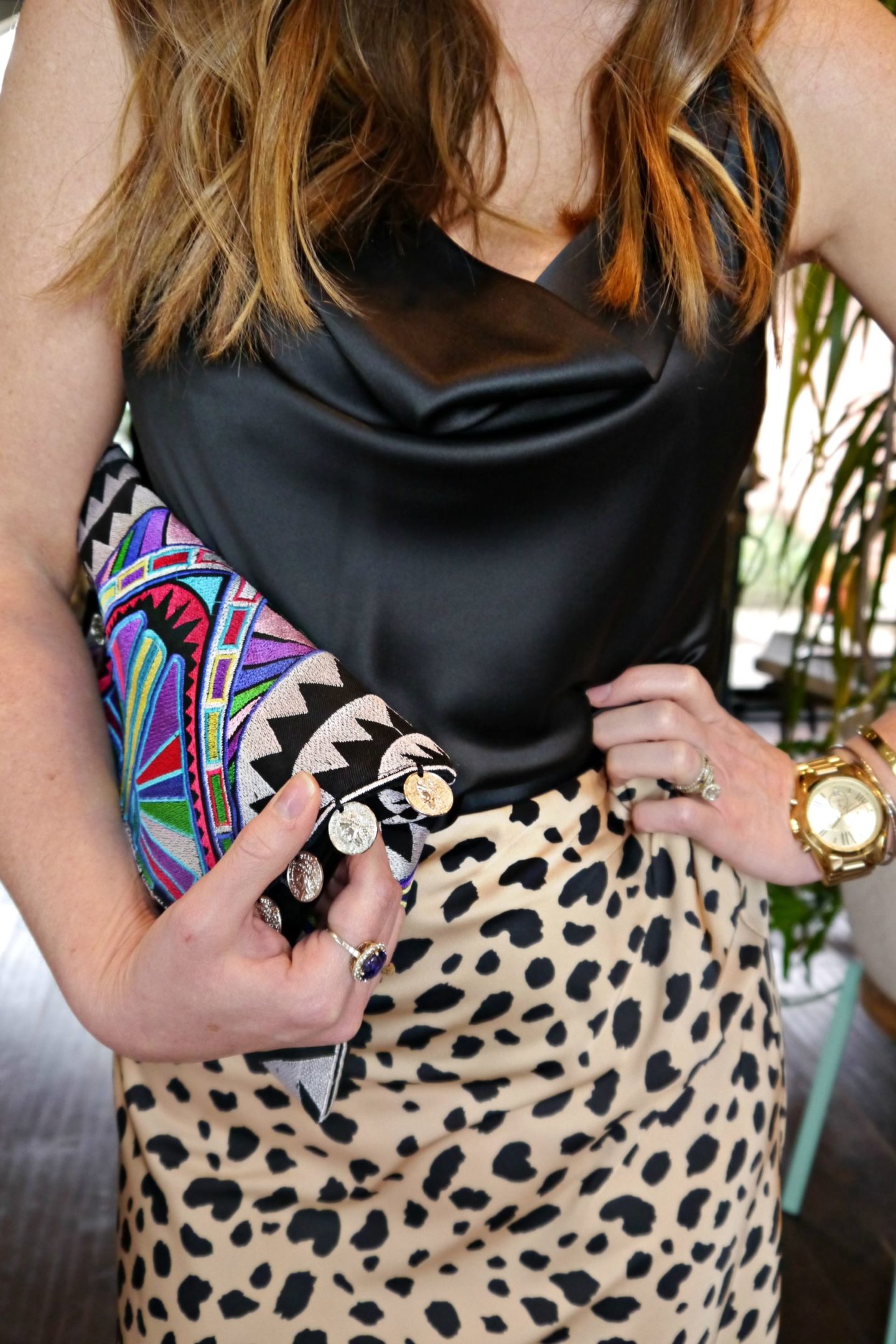 This skirt is a must-have.  It's so comfortable and easy to wear and could be dressed up or down.  I added a black strappy top and think the neck is so flattering.  Again with the colorful clutch and heels to finish off the look.  I think I would add a black moto jacket to complete the outfit but a blazer or dressy coat would work too.  The skirt is true to size.  I bought an XL thinking it would run really small and it turned out to be quite big.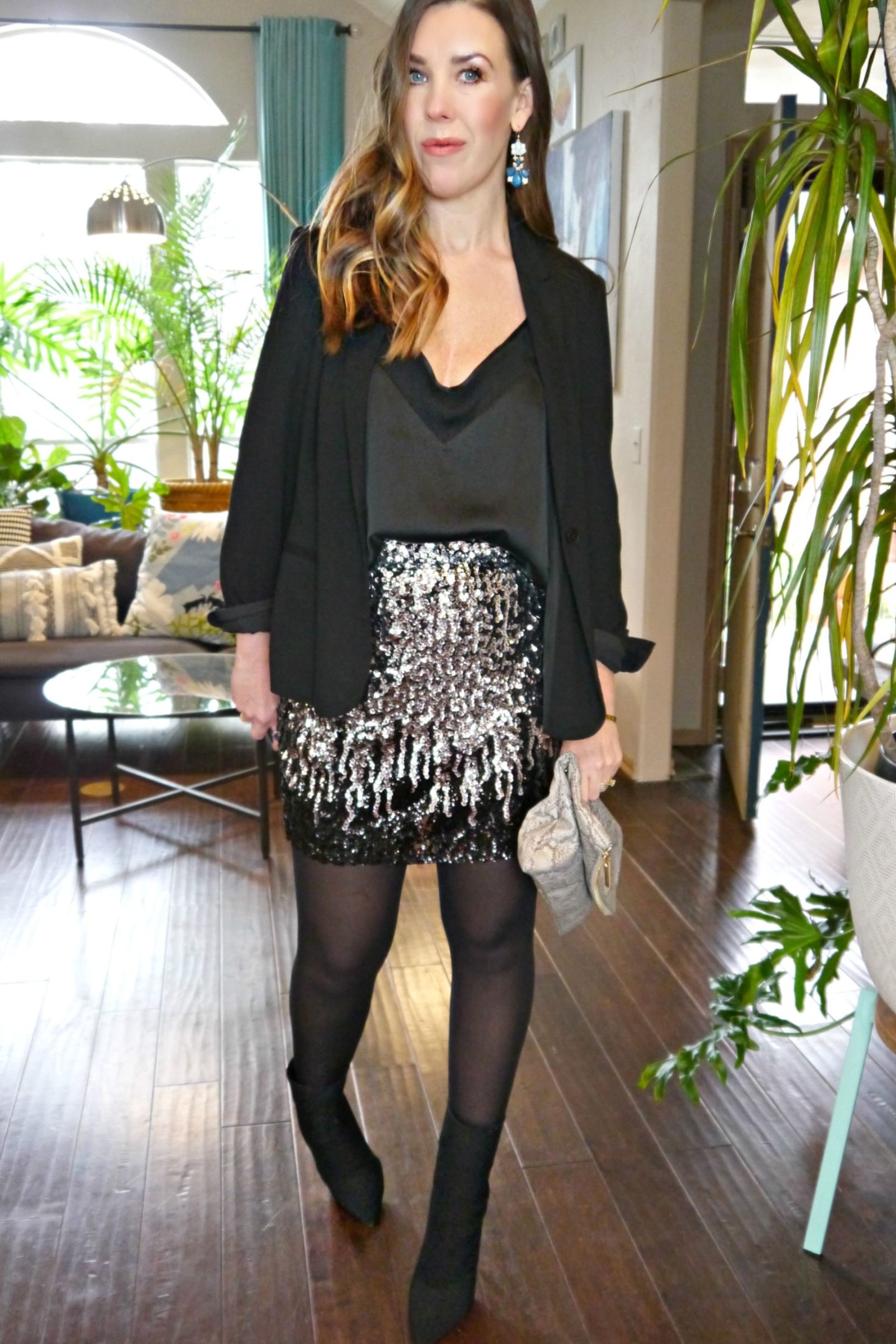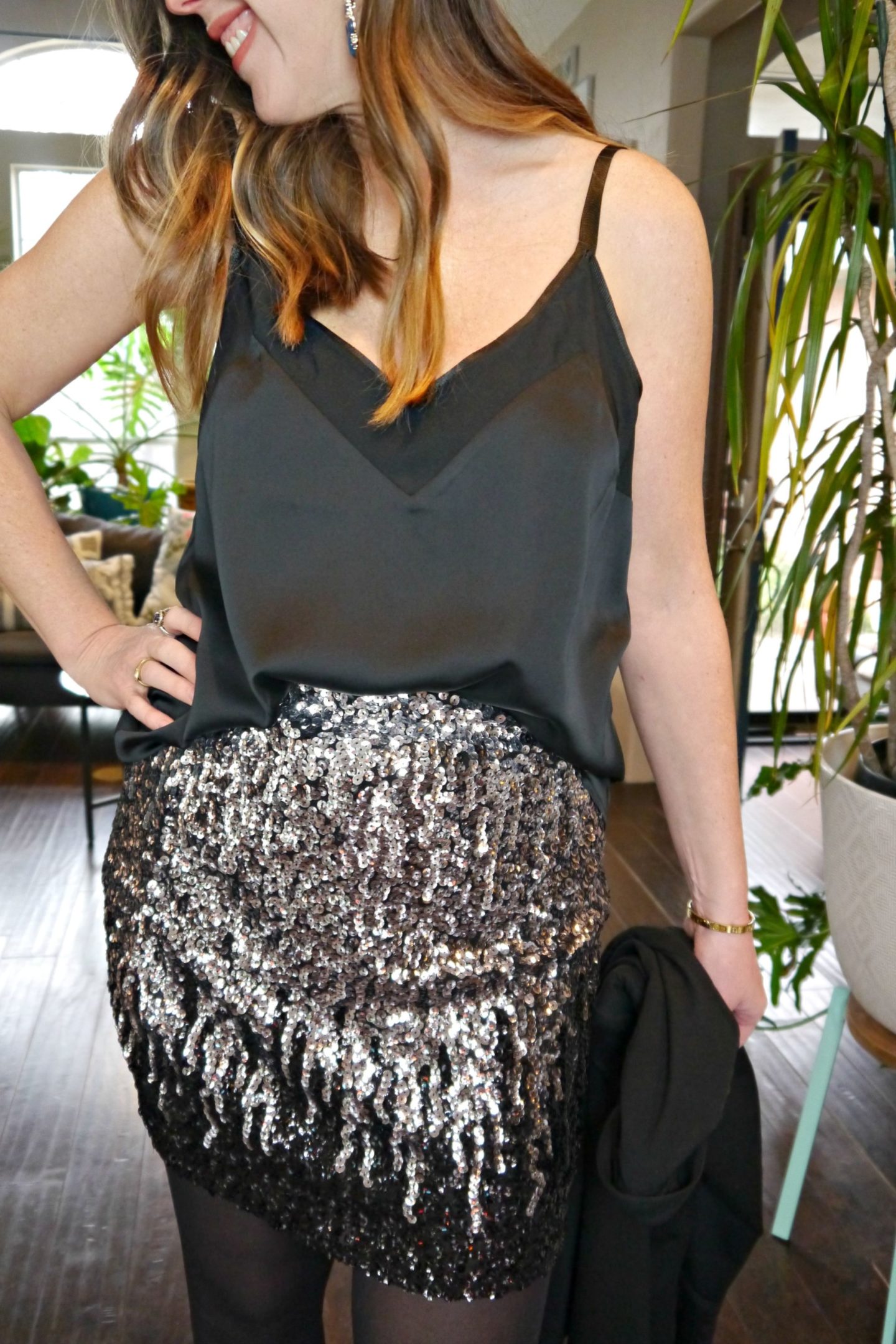 This is a super simple look that is jazzed up with this affordable sequined skirt.  I'm wearing a large and it's a little bit snug but probably true to size.  It comes in several different colors and is affordable.  It's also decent quality for a sequined item. I added a simple black blazer, tights and sock booties which make this outfit very wearable.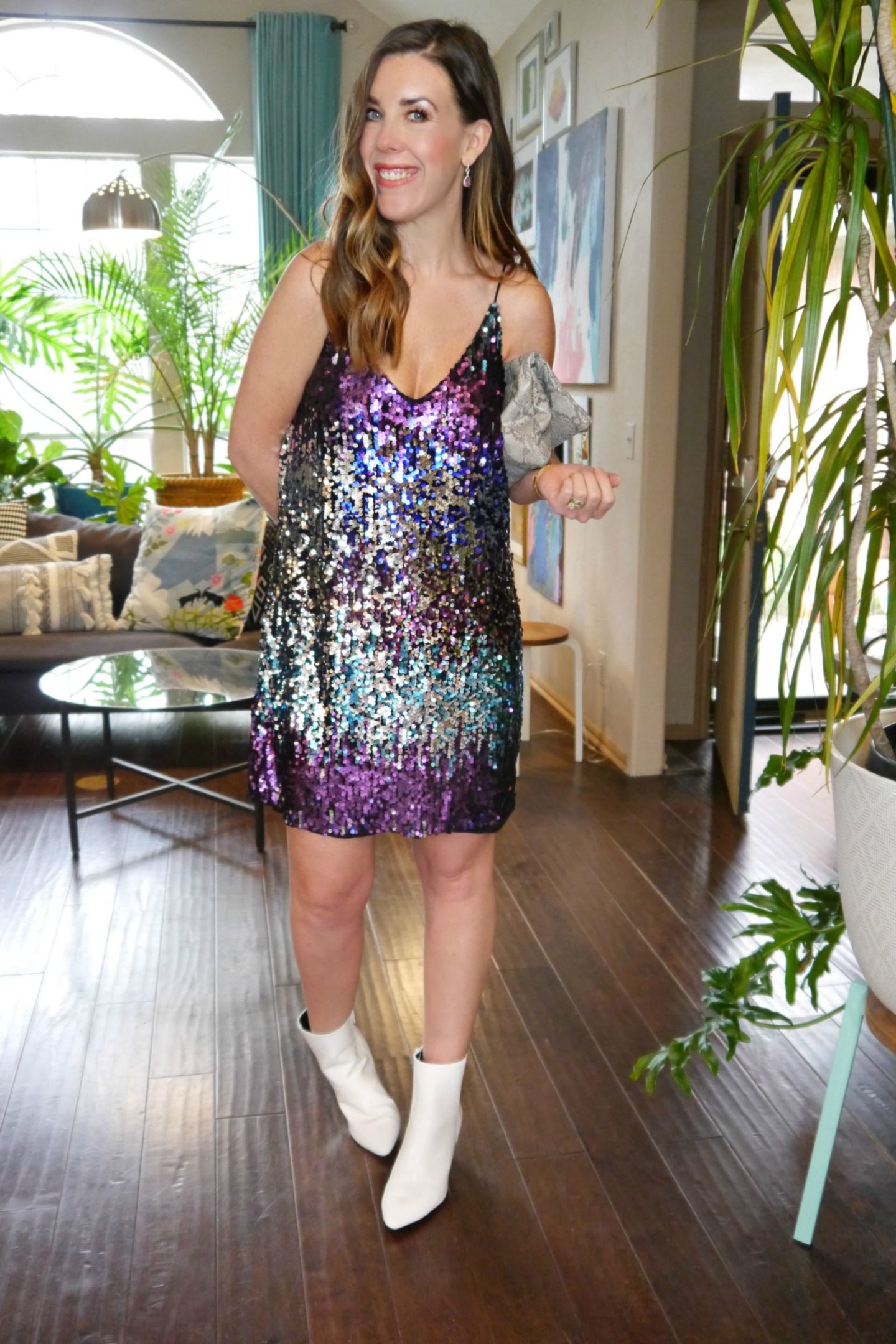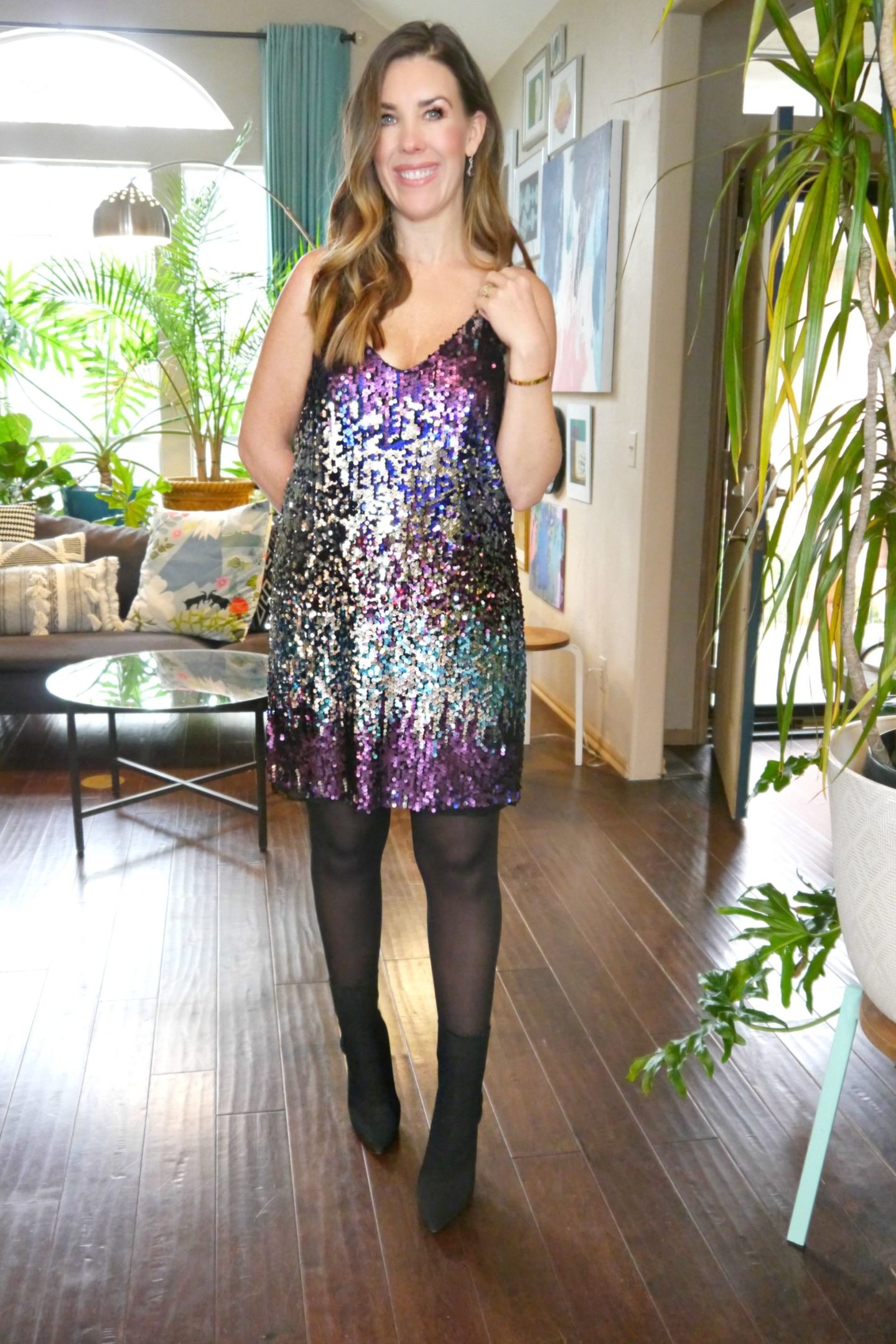 I love this slip dress but will say it runs large.  I'm wearing a large but it was gaping under my arms and the length is too long (I'm 5'8). Plus, it's just a bit too "slippy".  I couldn't decide on my booties so I posted both looks.  The white booties give a retro/youthful look while the black tights and sock booties give a more grown up look.  I added a snakeskin gray clutch.
This brand is also the brand of the sequined skirt and THIS dress which I have purchased in the past and love.  I believe it's safe to say they're very trustworthy and offer decent quality.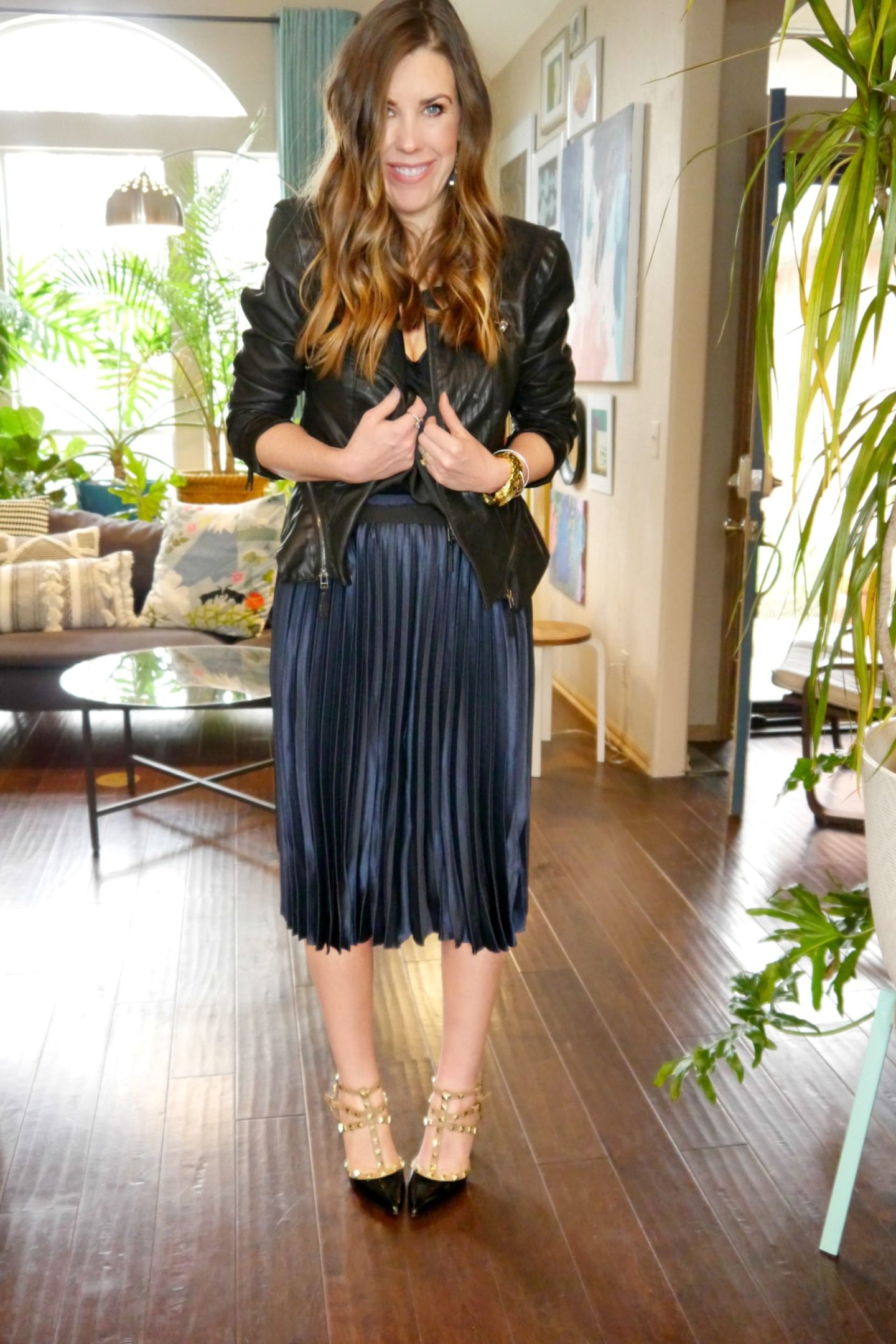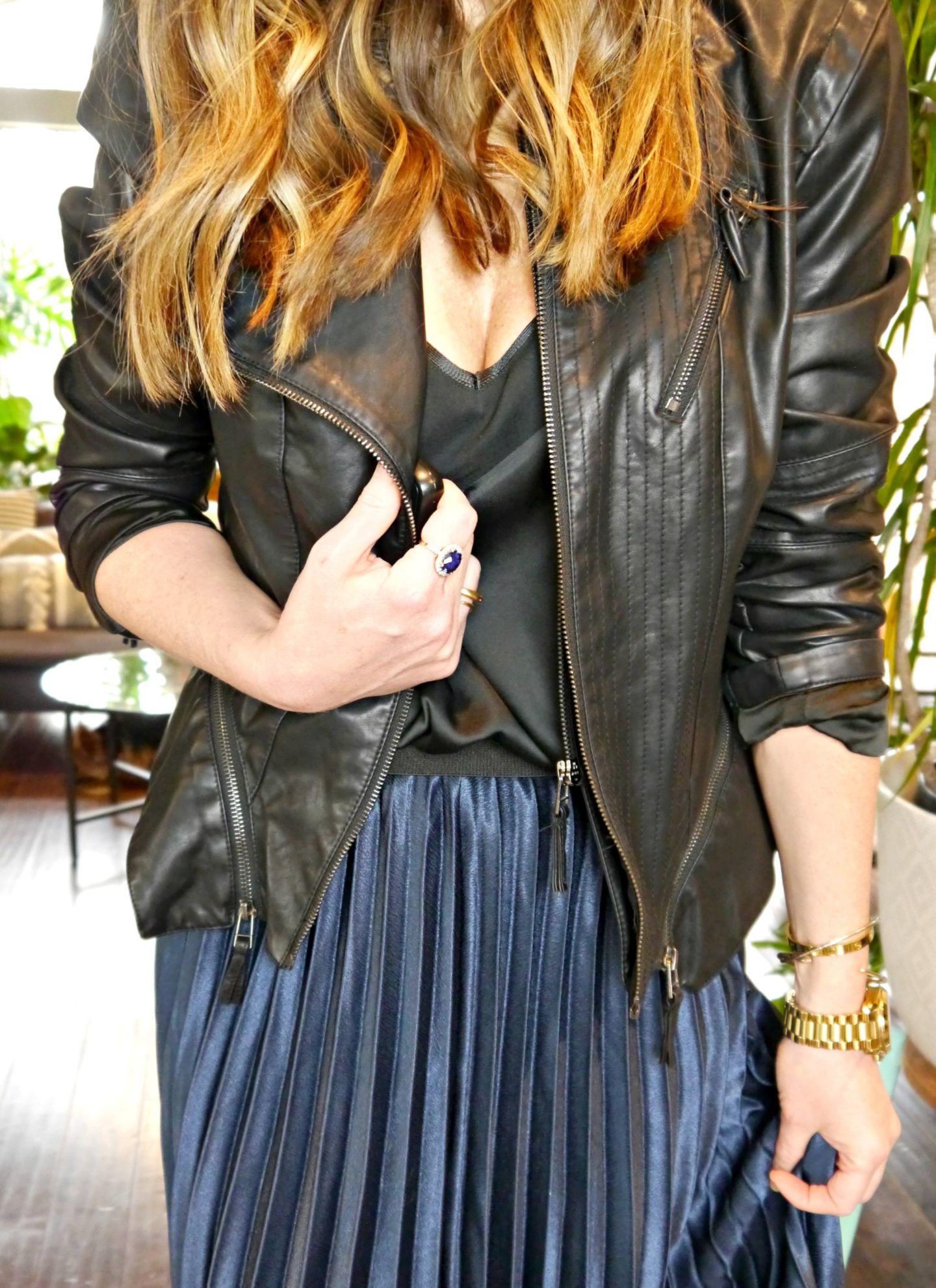 This is the blue version of the gold pleated skirt from the first look.  You can really see the lovely sheen these skirts have. I put a black silk cami and black moto jacket for an edgy look.
These skirts are only $20 and come in a slew of other colors!  They are one size fits all.  It was a tiny bit snug on me.  For reference, I'm a 10 in jeans or 31-32 and typically a large in leggings.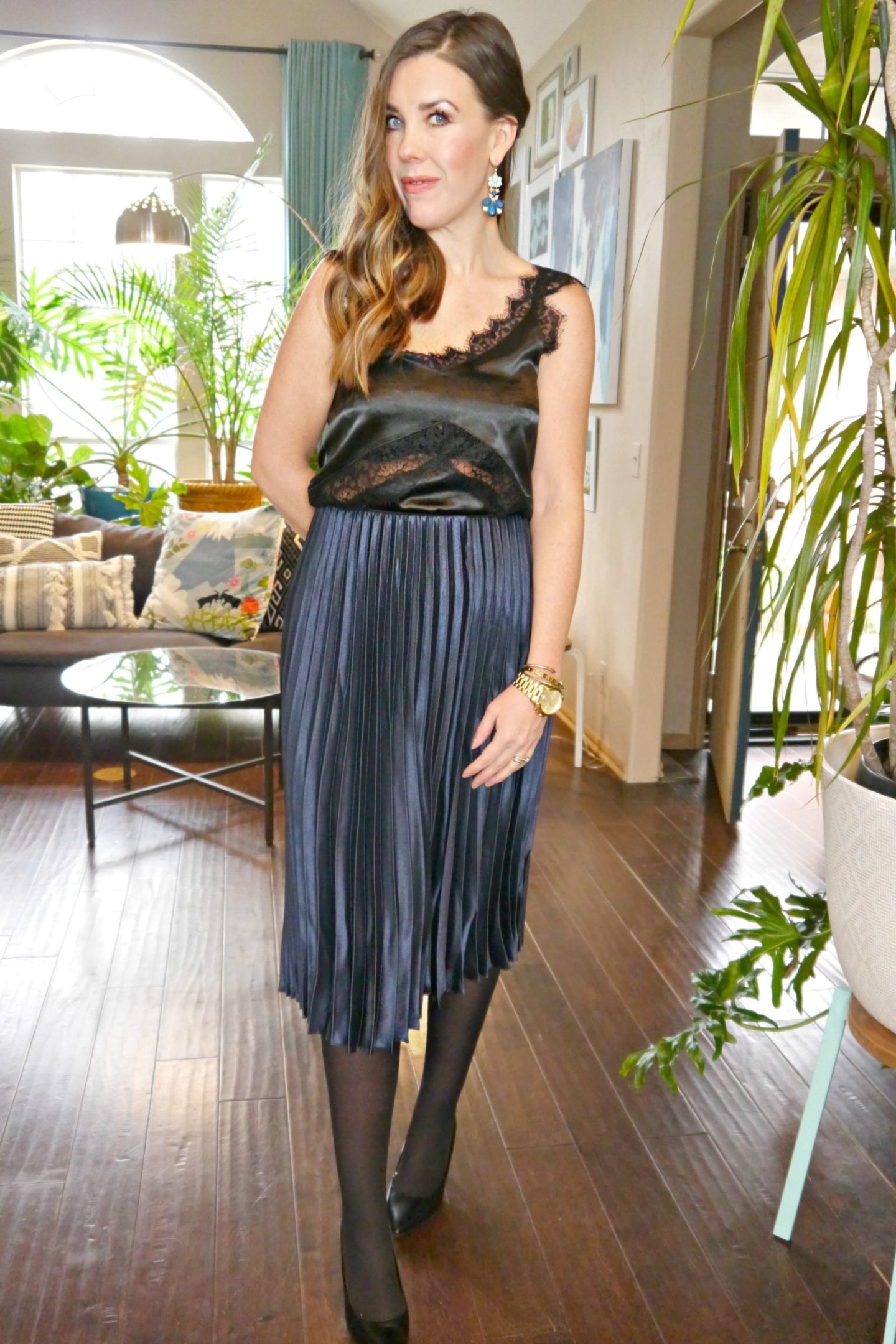 My second look with this skirt is with a super cheap lace top, black tights and black heels.  Something you should know about these skirts is that they have a gold/silver band at the waist which I think is unsightly.  I folded it down and that completely fixed the issue.  You can see what I mean HERE.
The $13 lace cami is really pretty and looked good on.  I got the size 8 and would say it runs true to size. I had a vision of wearing this with gray/black jeans and edgy boots and a moto jacket.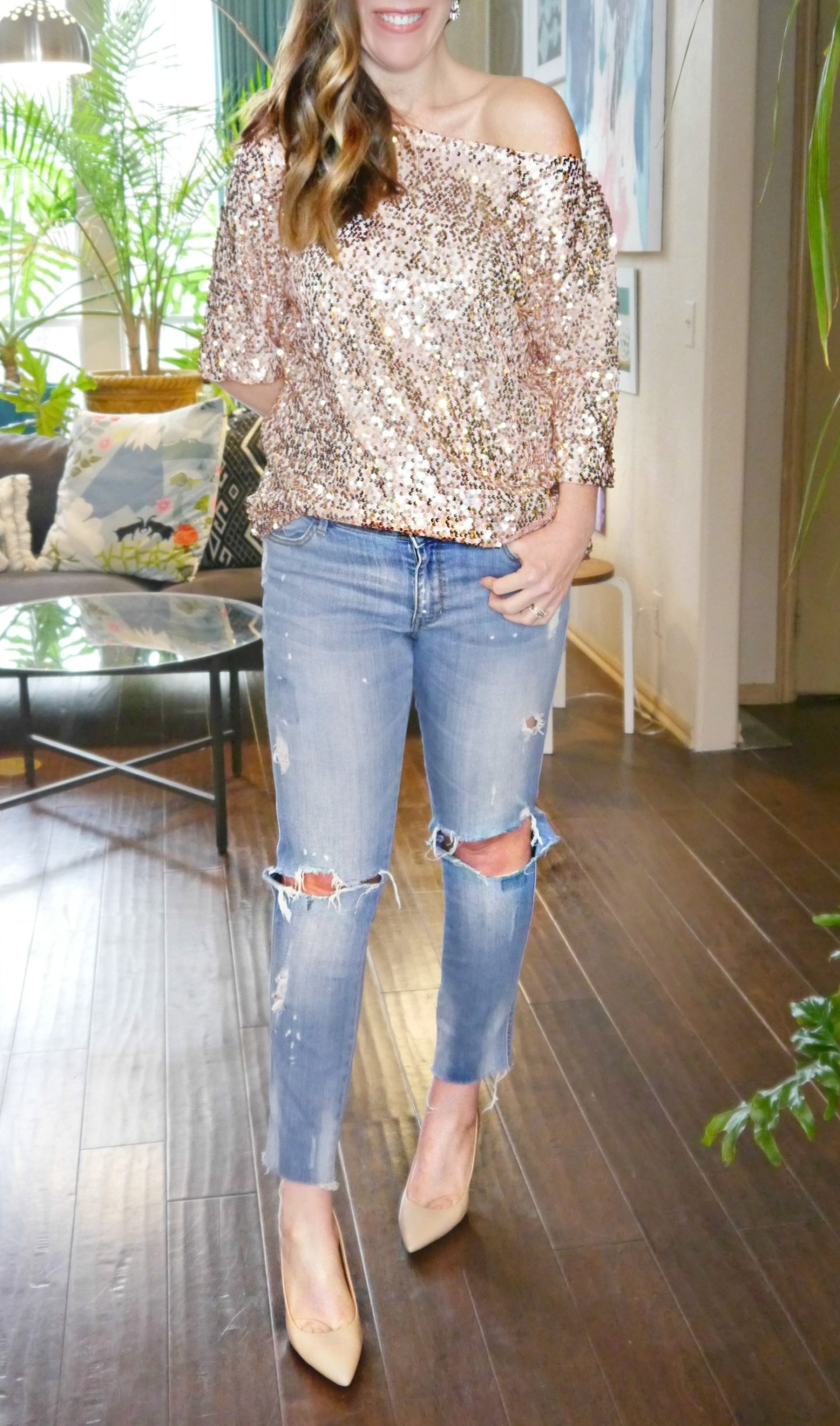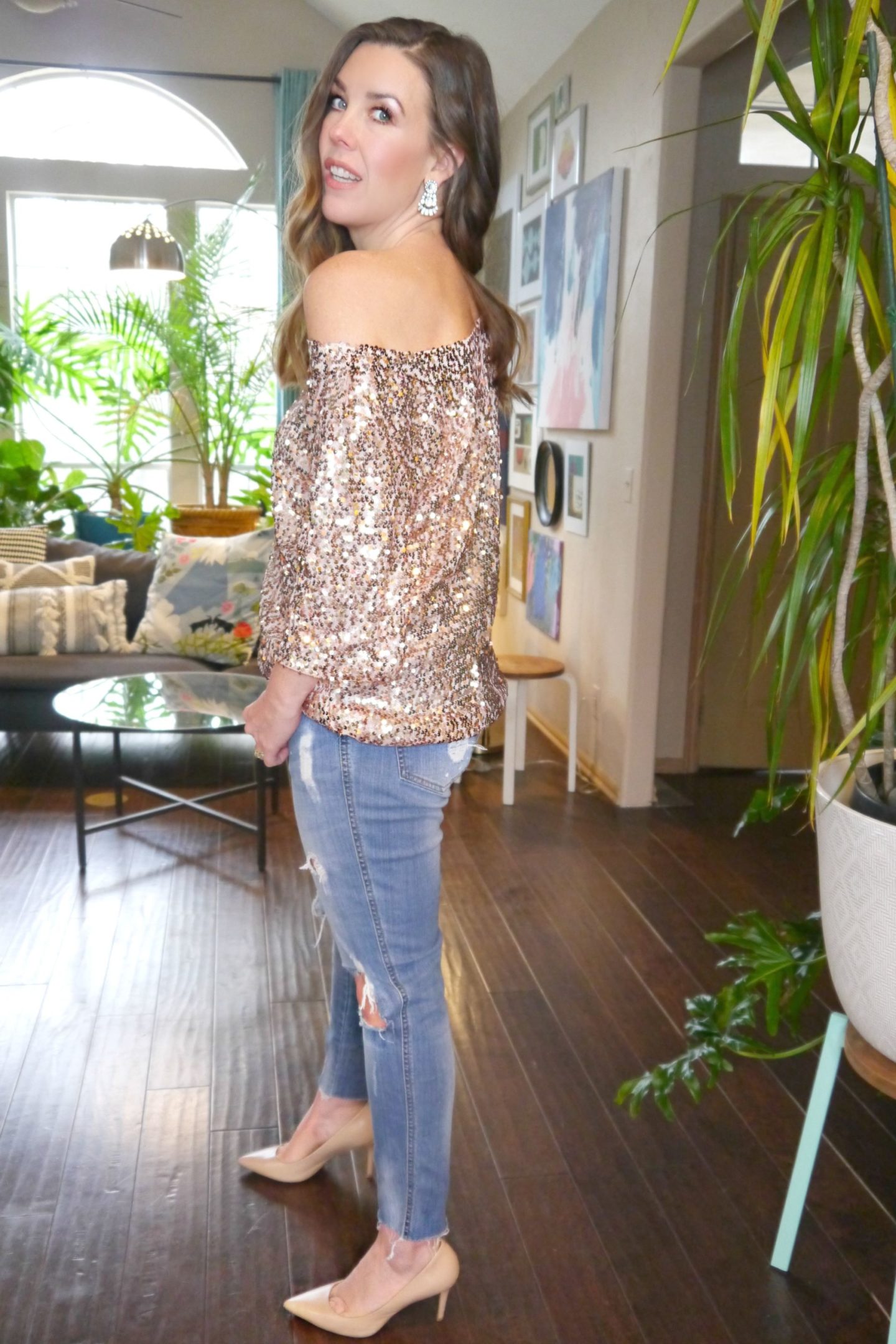 I've been eyeing this sequined top for a year and while it looks cute, I feel it's boxy.  It was a stretch to get it off the shoulder to make it have some shape.  Also the sleeves go down to the elbows.  However, I do love this look.  Pairing sequins with ripped up jeans is an unexpected, effortless party outfit!  I ordered the XXL in order to get more of a slouchy look and would say this shirt runs crazy small!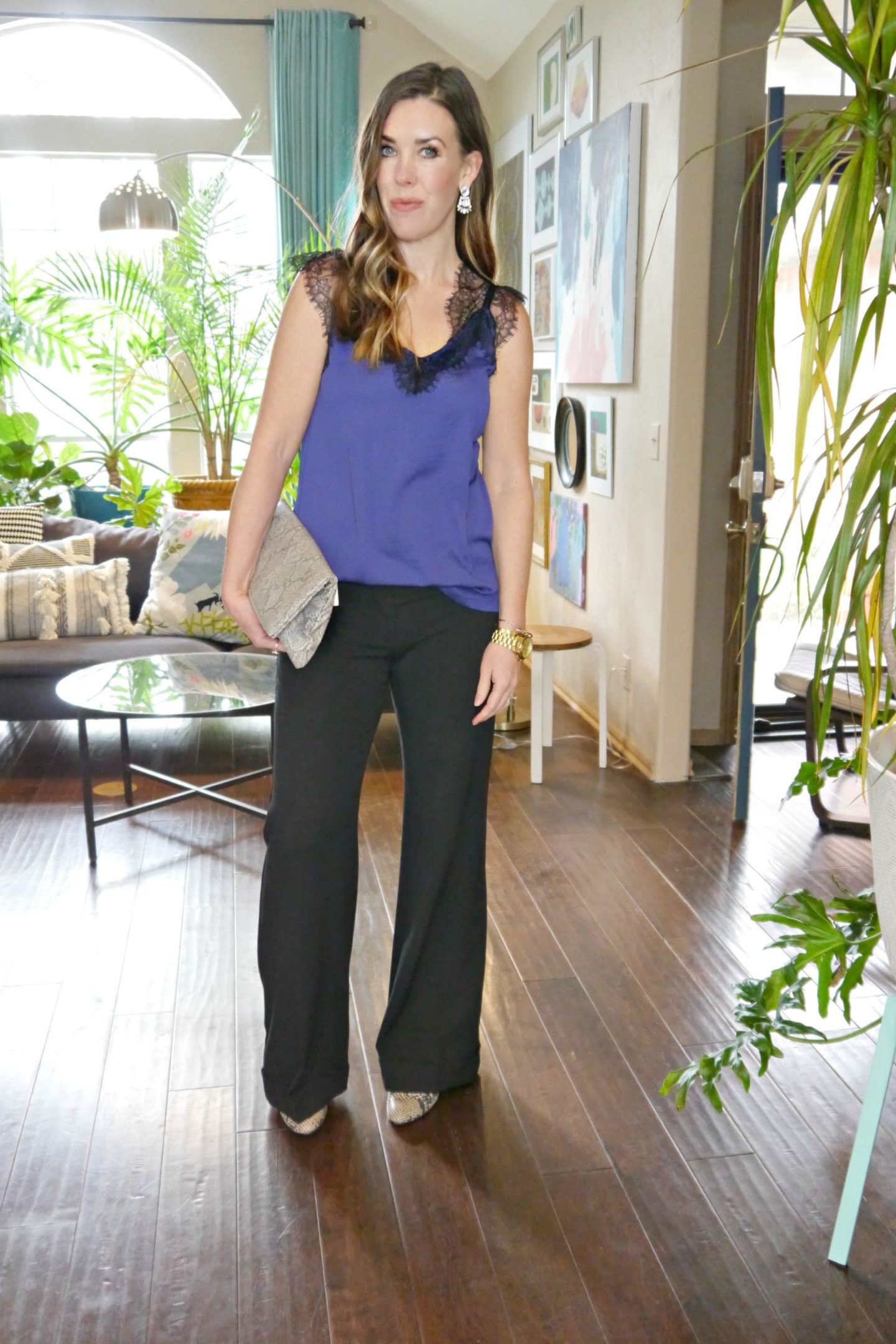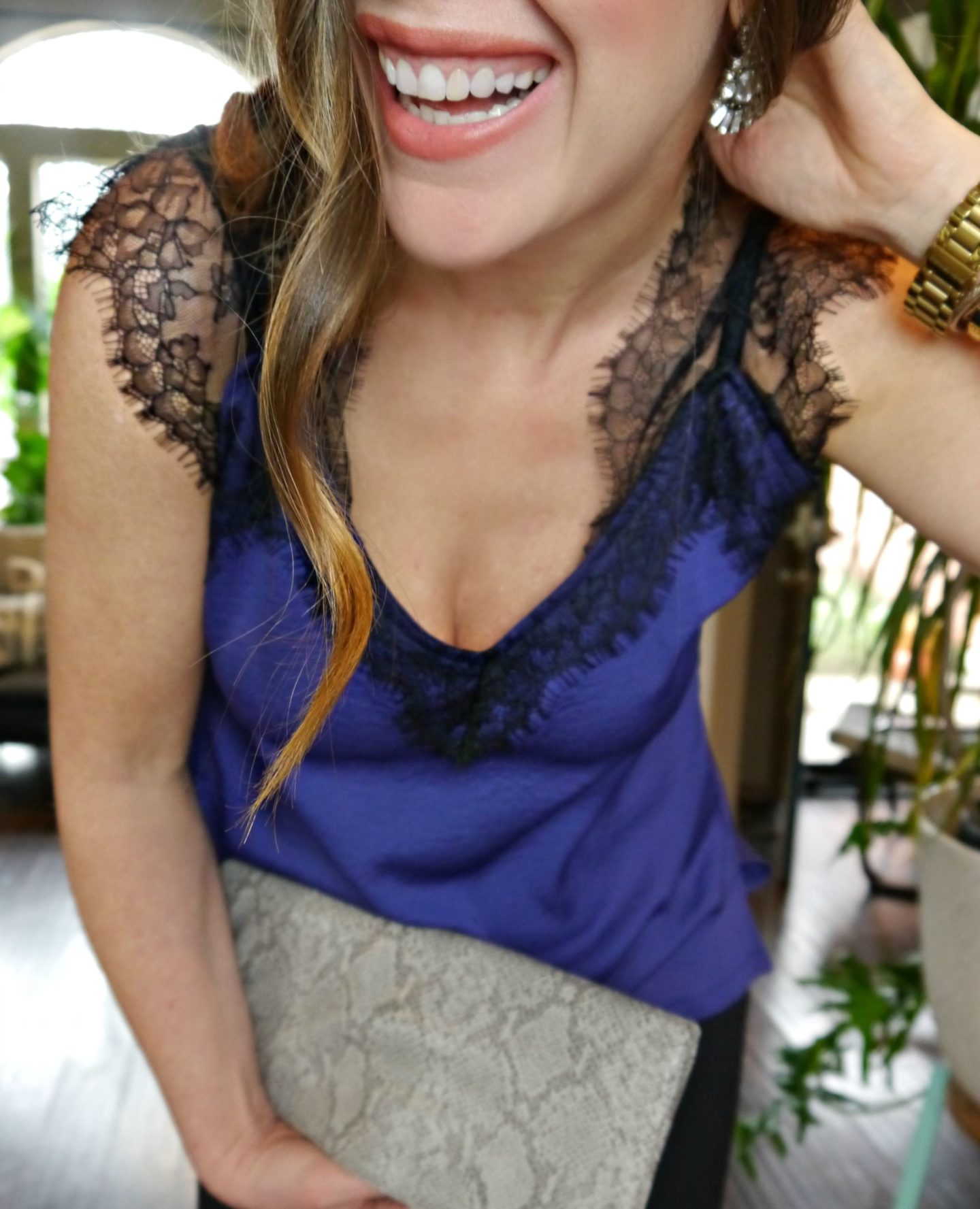 I love this cami and it comes in several color combos!  I would say it runs true to size.  I'm wearing a large.  The lace is so delicate and it would be so easy to dress this cami up or down.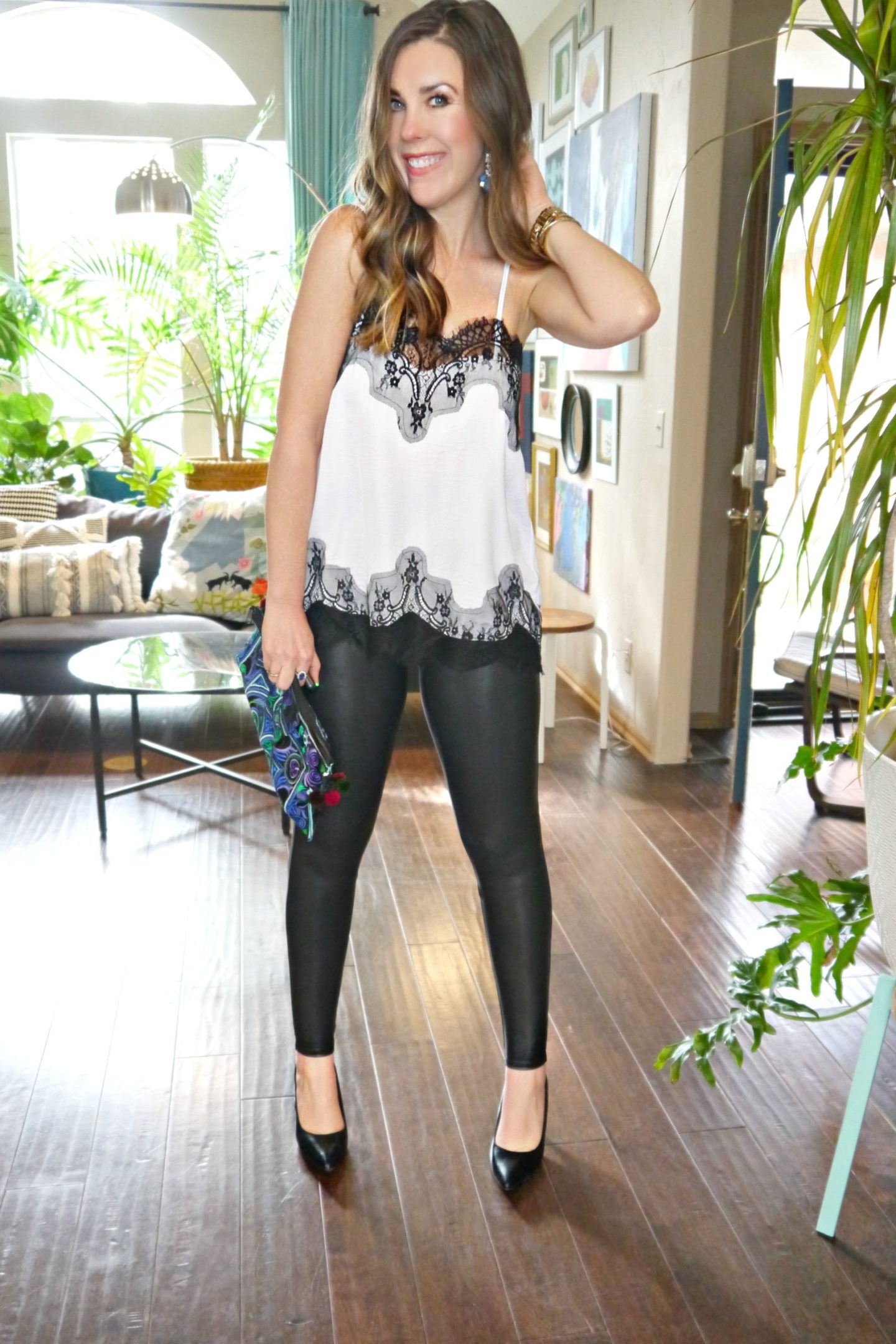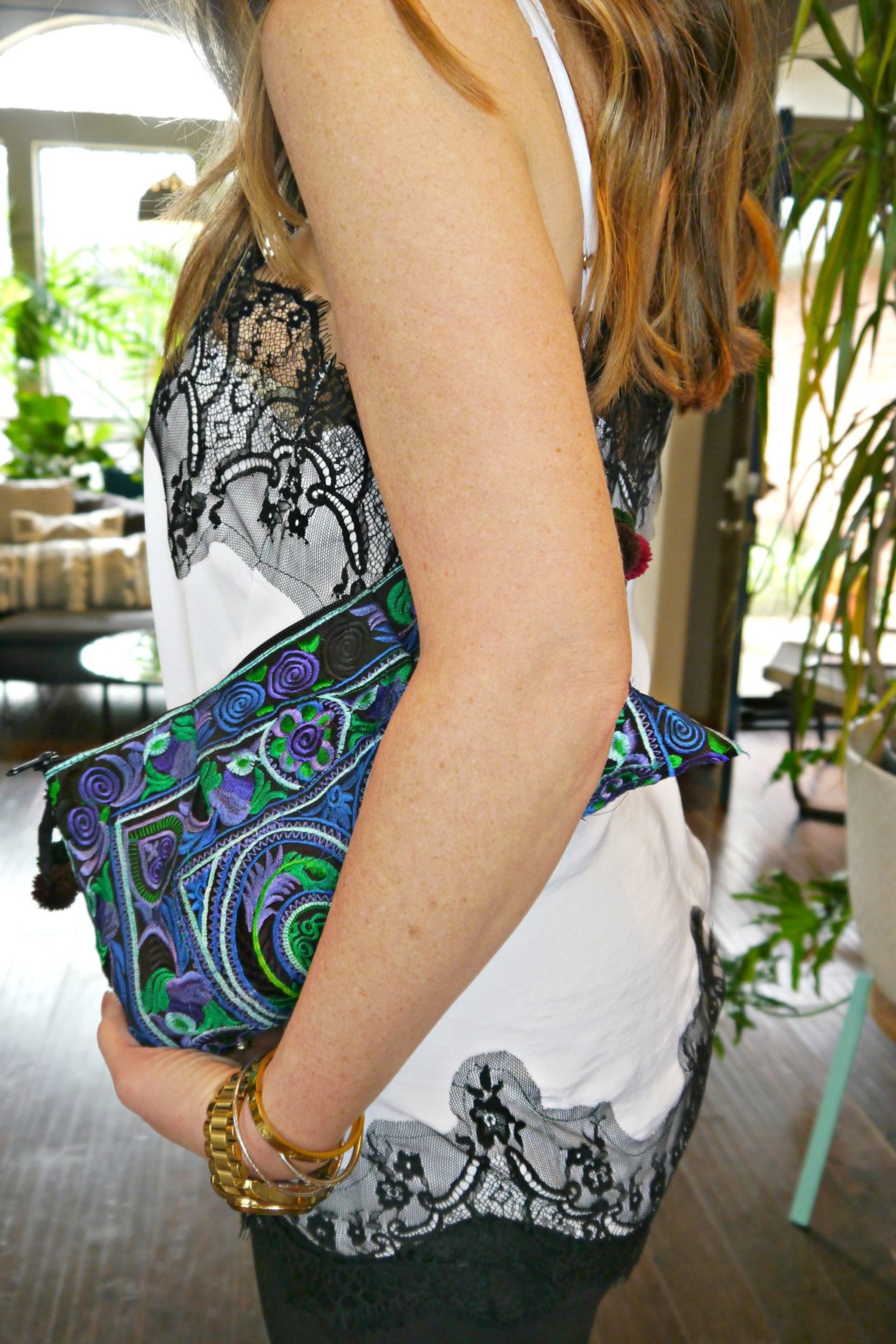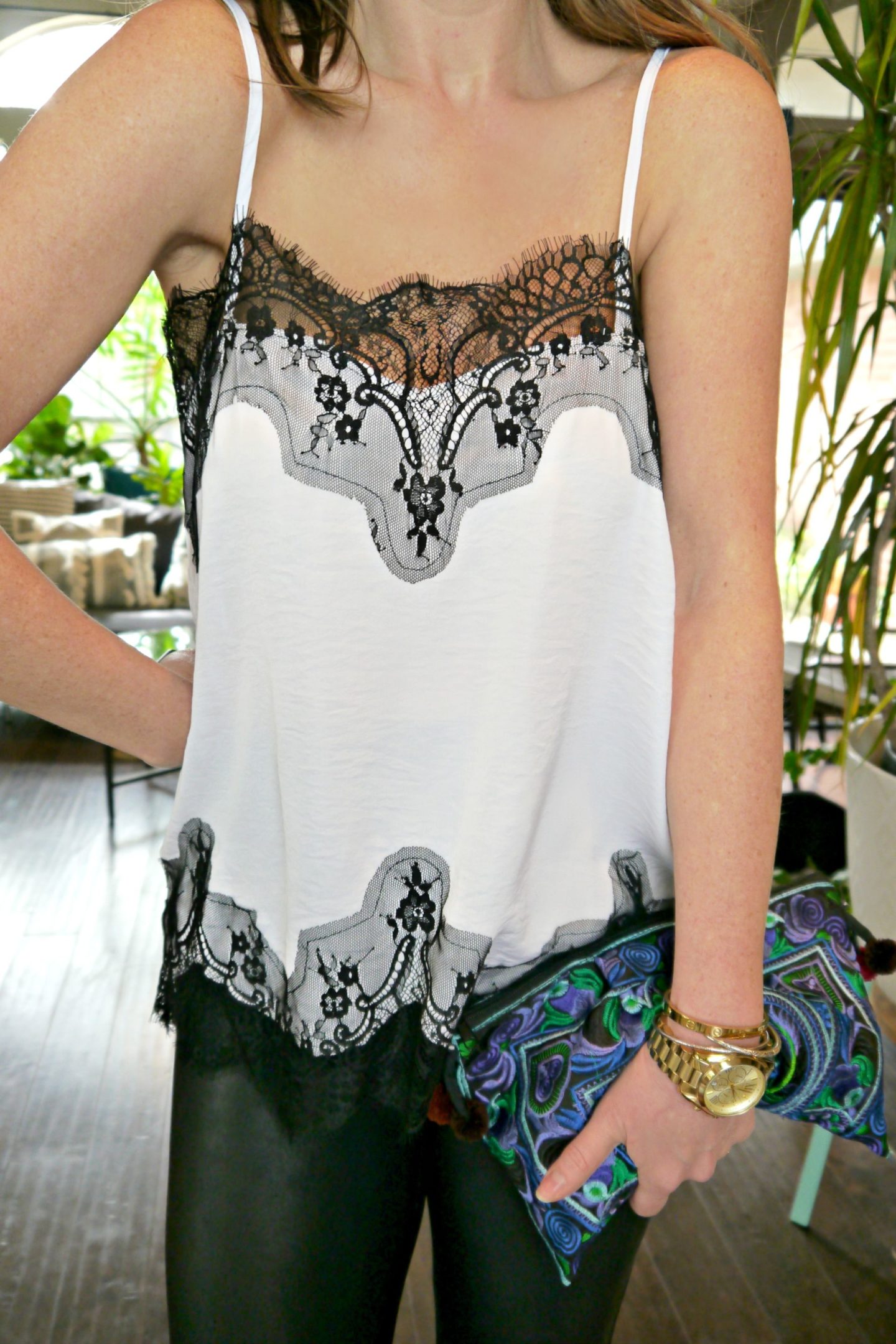 I LOVE this cami!  It runs large-I'm in a medium.  It comes in a few colors as well.  I paired it with my faux leather leggings and THIS colorful (and cheap) clutch!  Black heels is all it takes to pull the whole outfit together!  You could add a black blazer, moto jacket or even a wool pea coat for warmth.
I hope you've liked these looks and now have a plan for any upcoming events you might have.  It's fun and important to feel your best when going to social events and luckily you don't have to spend an arm and a leg to do it!
xx, Jenni
Shop the Post: