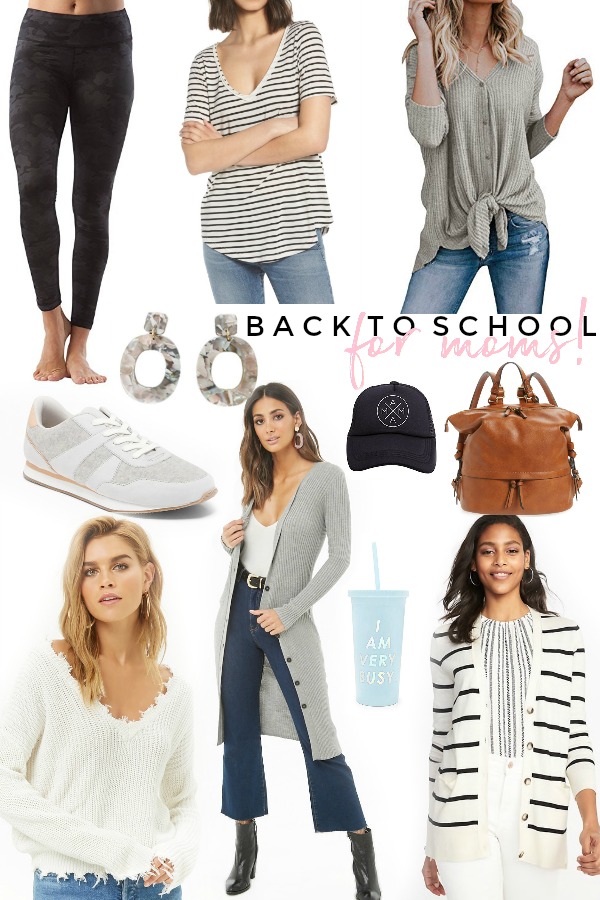 Ok, I'm on a budget after that damn Nordstrom sale so this post is going to be all about picking up some cute staples on the cheap!  I've discovered quite a few dupes lately of what's big this season so let's get right into it!
Camo Leggings-I won't lie, I bought  a pair of the famous Spanx faux leather leggings but they were the plain ones.  I was tempted by the camo version but passed.  I found these on Amazon via another blogger and while they aren't the quality of the Spanx version-she said they were just as cute.  I've ordered them and will keep you posted!
Striped T-Shirt-This tee is so soft and fits just right.  It comes in several different colors and washes well.  It's roomy enough to wear with leggings!  Plus, it's only $17!
Waffle Knit Button Down Top-There are versions of this top at Nordstrom and Urban Outfitters.  However, they are around $50.  This Amazon dupe looks identical and is under $15!
Off White Trainers-I had ordered Adidas that looked very similar to this but they ended up being sold out and my order was canceled.  I'm so glad because these are WAY LESS expensive and so cute.  Plus, they have memory foam-SOLD.
Earrings-Love these and they are right on trend for this season.  Not to mention Prime and only $10!  These are neutral enough to jazz up that legging/t-shirt uniform!!
MAMA Hat-I'm not much of a hat wearer but I have to admit, I envy those that are.  This hat is so cute without being cheesy and gets great reviews.
Backpack-I love the thought of this warm brown color with black and grey clothing.  It's unexpected but totally works!
Shark Bite Sweater-This sweater is super cheap and so cute.  I would wear it off the shoulder with a pretty bralette.  Not sure if it's wearable with leggings but a skinny jean would work great.
Long Cardigan-This cardigan is super affordable and comes in several colors.  Plus it can be worn as a dress!  I'm thinking this long cardigan would be great in the fall with leggings for extra coverage!  Oh and it's $15!
I Am Very Busy Tumbler-I've had my eye on this cup for years.  I love it and how nice to have a new cup for those long pickup lines?!
Striped Cardigan-This version is half the price of the Nordstrom cardigan that is identical.  I would pair this with leggings or cut off shorts and could wear it in every season.  You can't go wrong with black and white stripes!
xx, Jenn
Shop the Post