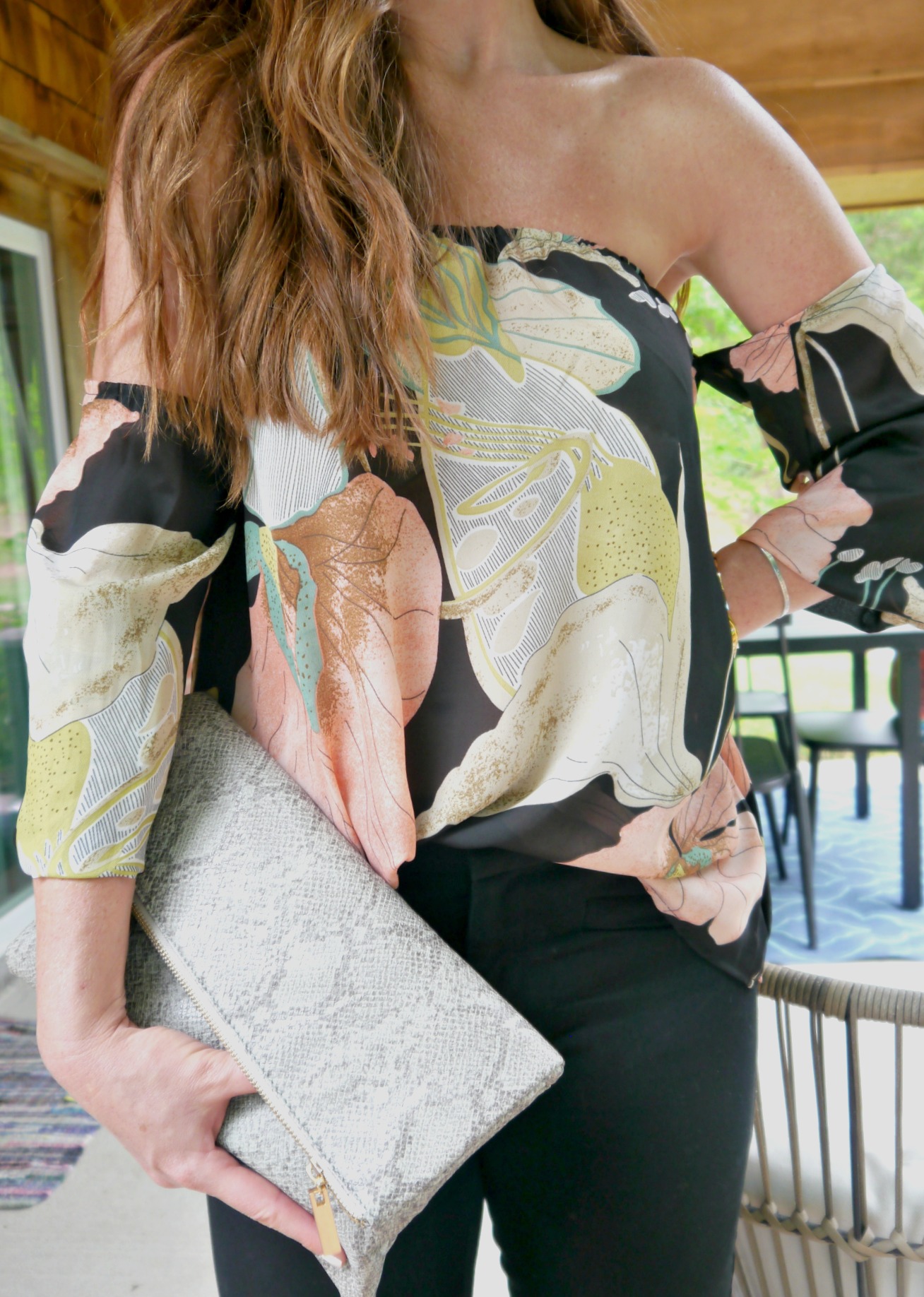 Happy Saturday!  I thought I'd pop in with this fun night time look!  You can't go wrong with skinny ankle black pants and a flowy top!  Thrown in some snakeskin to edge it up and you've got a great look!
I've got a whole lot to say about this look.  But the first thing I want to say is that I LOVE it!  I found this top irresistible and definitely don't regret grabbing it.  However, I had to tweak it once I got it.  The arm elastic was tight so I ended up snipping it and then tightening it.  It was a 5 minute fix but it still had to be done.  Also, it's pretty see-through.  I have a nude strapless bra on and that was enough for me but don't get it if you can't do sheer.  Now that that's out of the way, it's a great top in my opinion, not to mention extremely affordable.  It's only $10!!
I wore this exact outfit to a wine tasting a few months ago and paired it with a fitted black blazer which really pulled the outfit together as well as made it a bit more modest.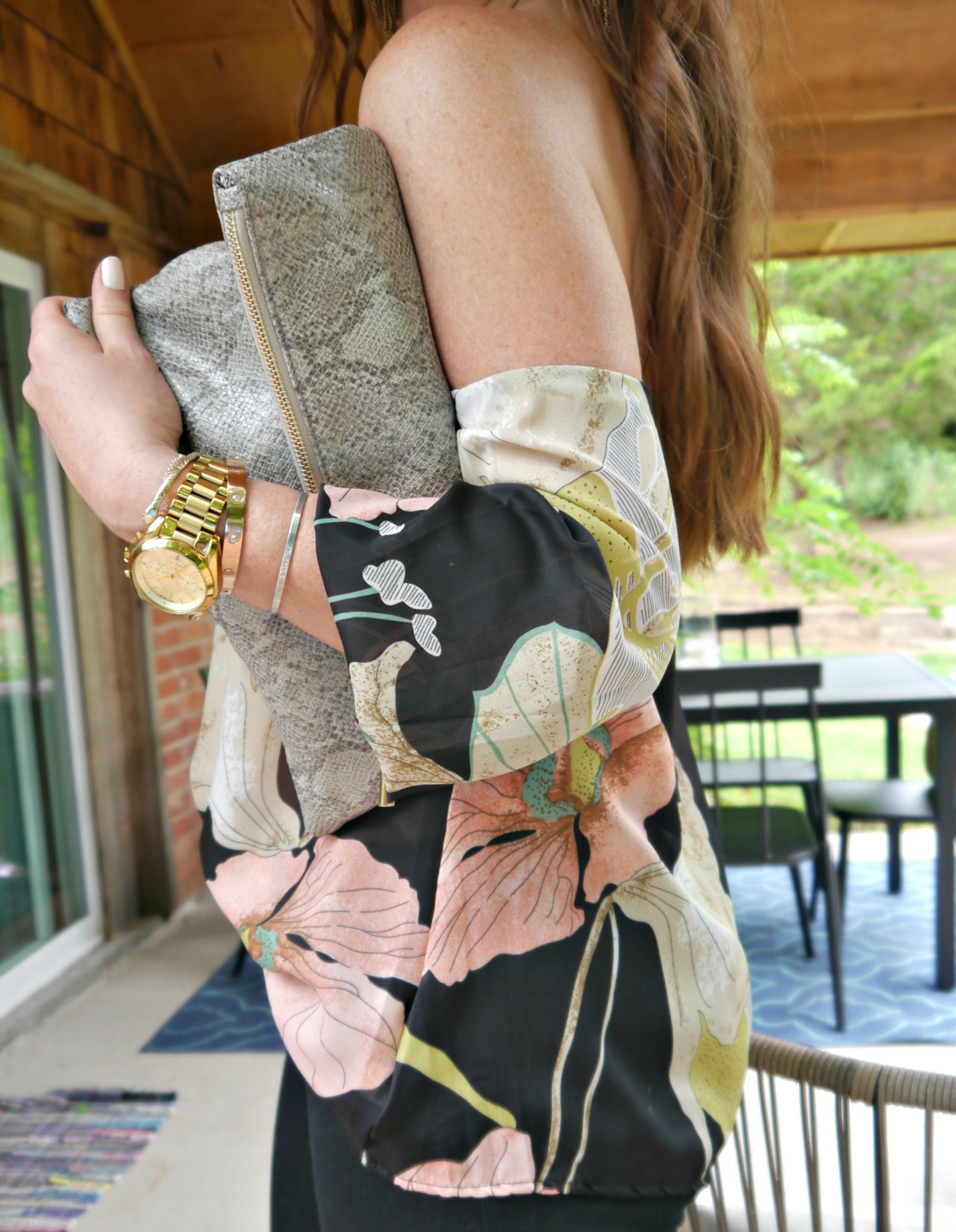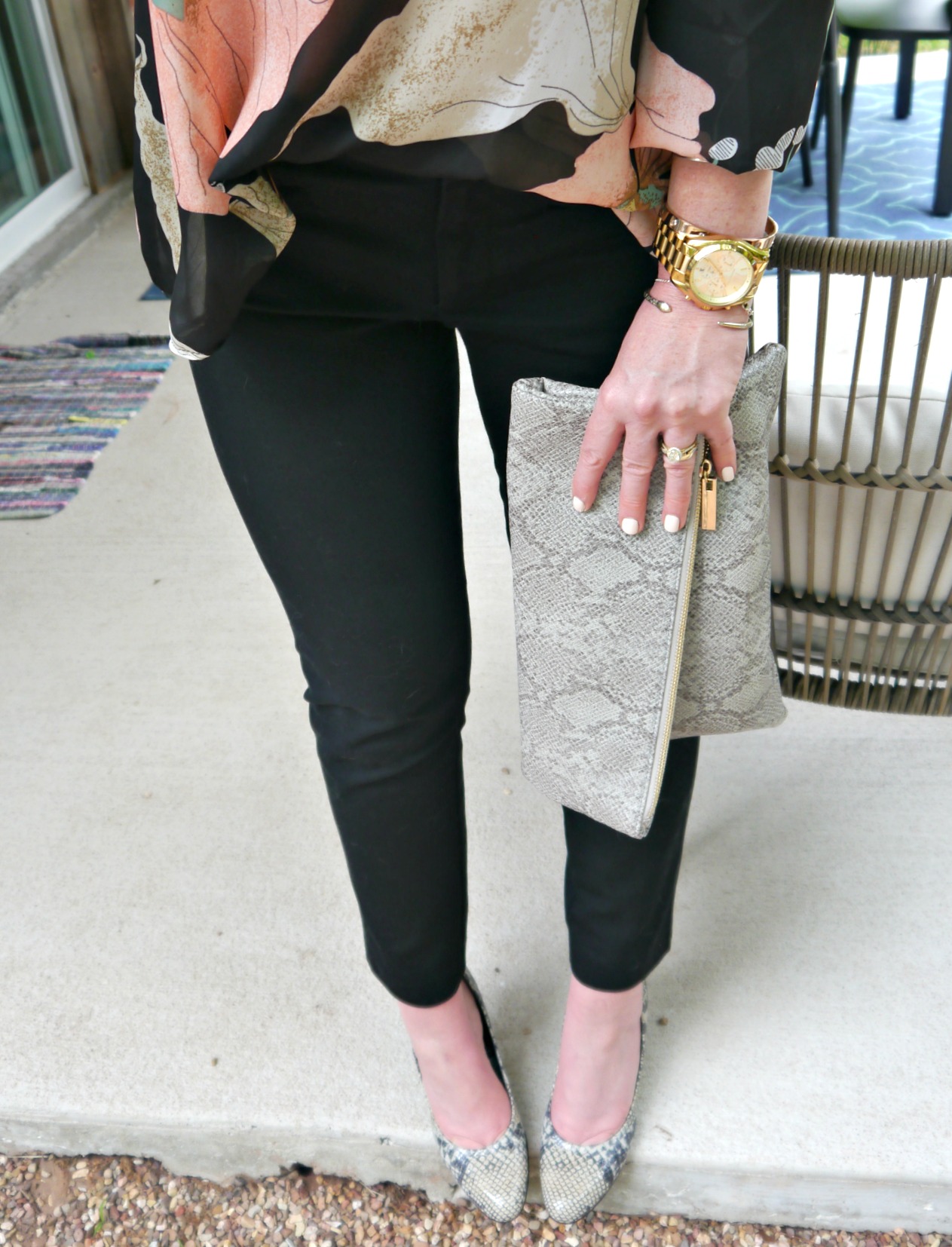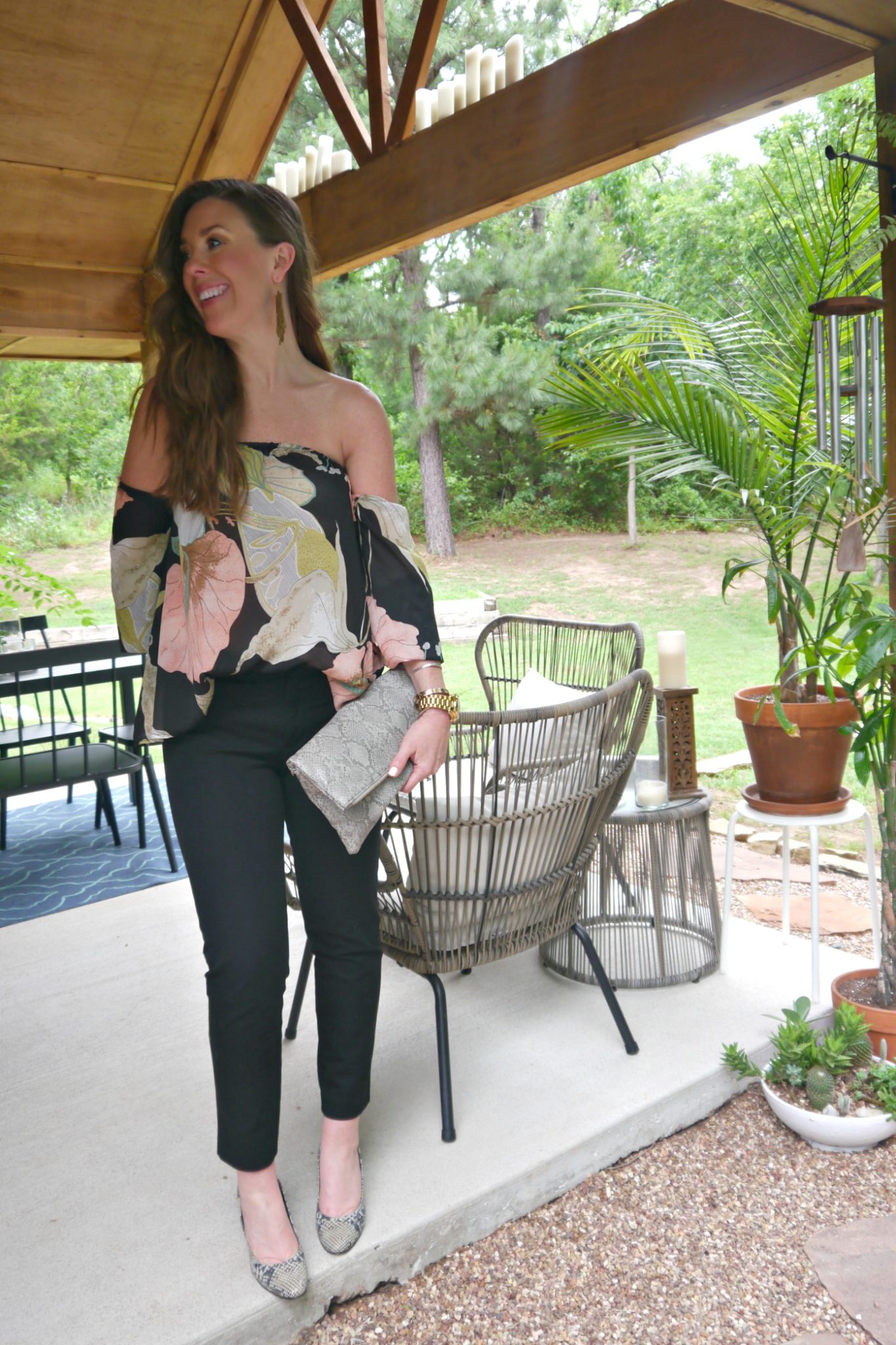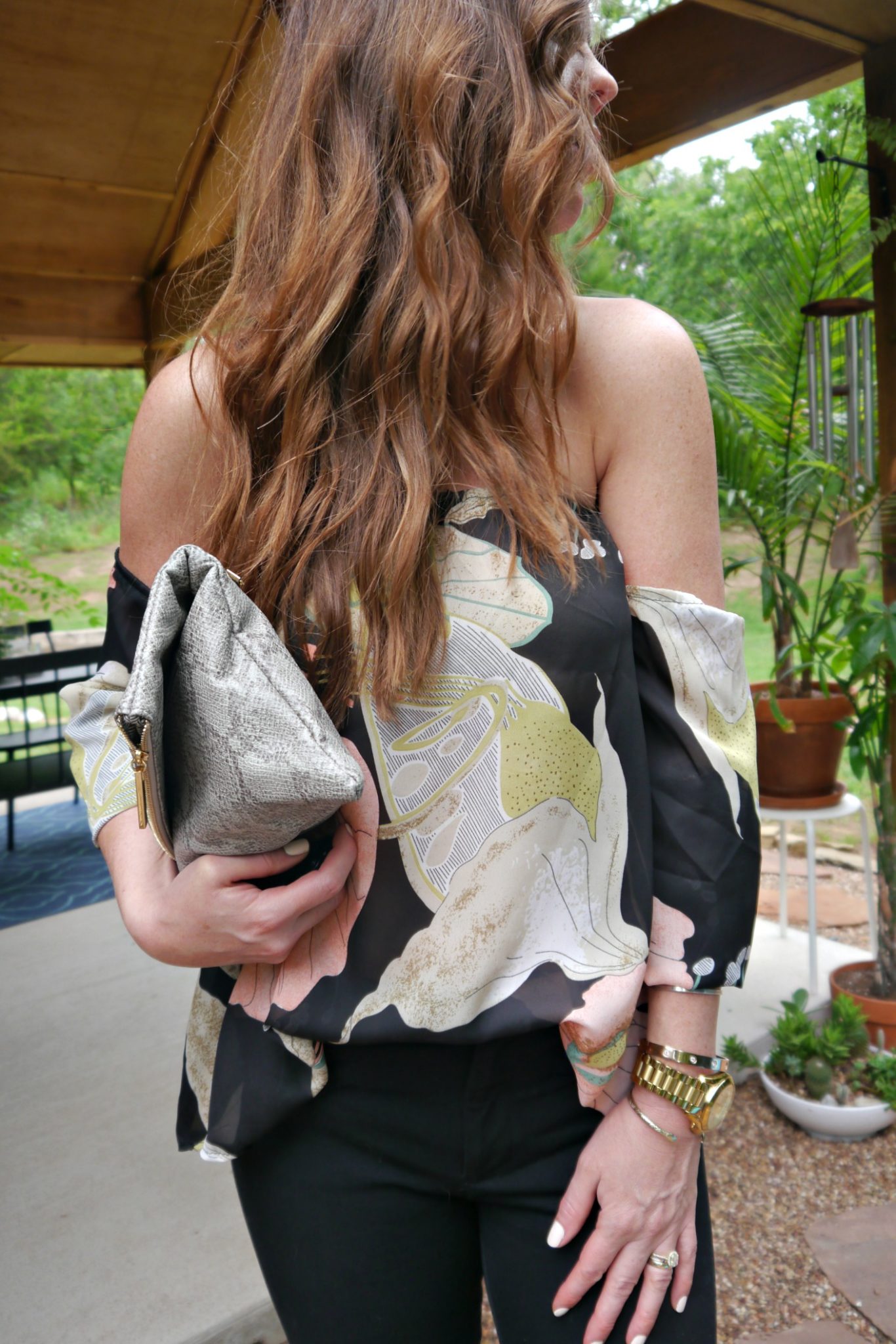 Top | Pants | Heels (similar) | Clutch (similar)
xx, Jenn
Shop the Post