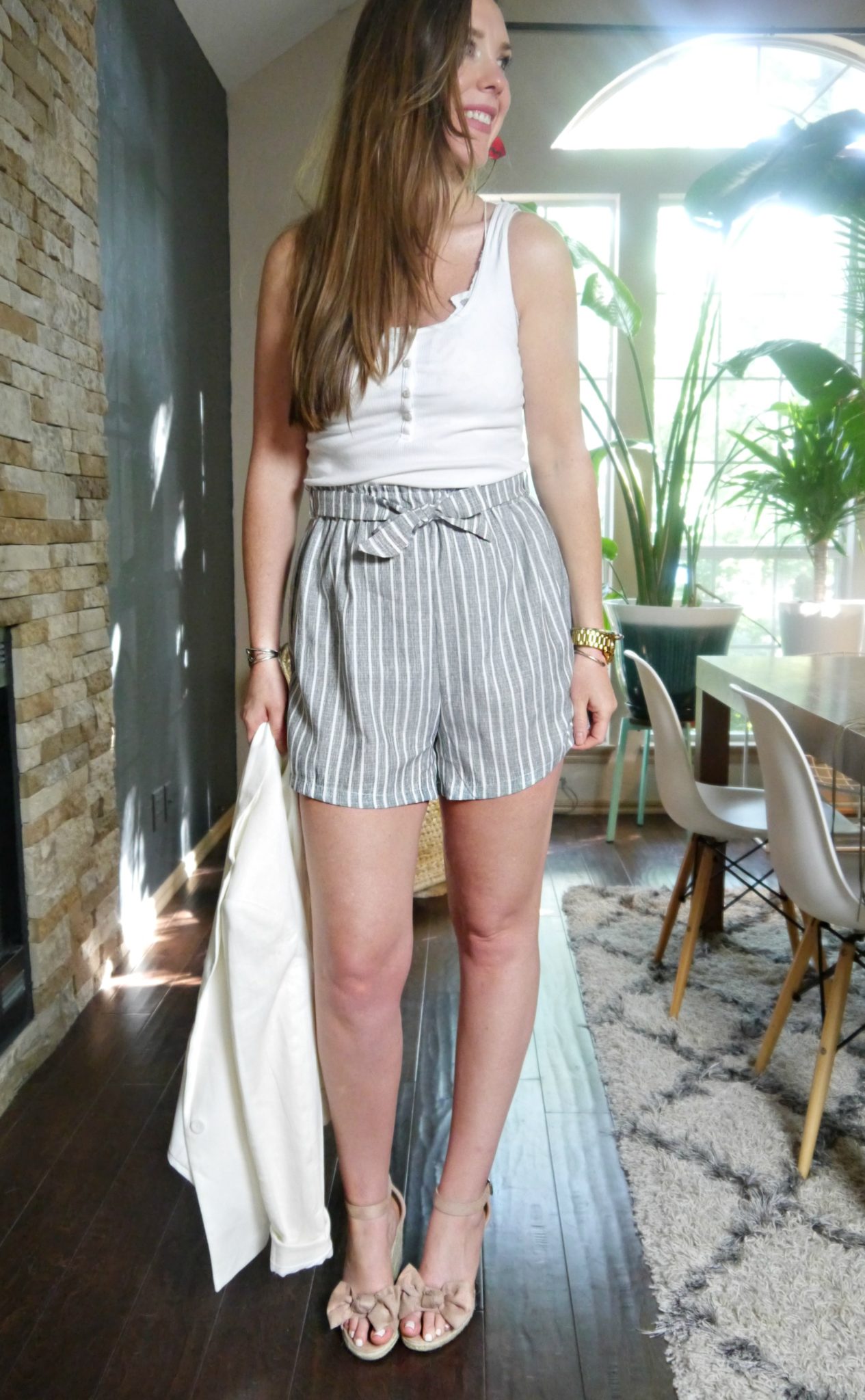 Each season has it's own trends that come and then go by the end of the season.  One of my favorite trends of this summer are high waisted shorts!
What I love about this style of shorts is that you can dress them up or down.  They look great with flip flops or heels!  I paired mine with a blazer and wedges but they could easily be worn with just the tank and flats.  (especially if you have shapely legs that aren't in desperate need of some lunges-lol) These shorts are super comfortable and actually quite flattering.  Forget muffin tops-they are totally hidden since the focal point of the shorts is on the waist that is hidden by the tie and cinched waistband!
Plus, they are a great alternative to skirts.  I just don't wear short skirts but this style of shorts is a safer way to pull off the look of a skirt. They are wind proof and you don't have to worry when sitting down!
A few tips for wearing these shorts are to pair them with a tight top that you tuck completely in.  Also, size up.  These shorts are meant to be loose with a tie to cinch up the waist.  You want these loose around your legs.
My exact shorts are HERE.  I'm wearing a large.  (I typically wear a 10 in Old Navy pants and a 31-32 in designer jeans.)  The elastic gives quite a bit so they are forgiving.  I also like the length of these shorts.  I am 5'8 so these shorts are on the longer side.  You can find them on Amazon and they are only $14.  I'm very happy with them and have no problem not spending much money on a trend that will be done by the end of the season.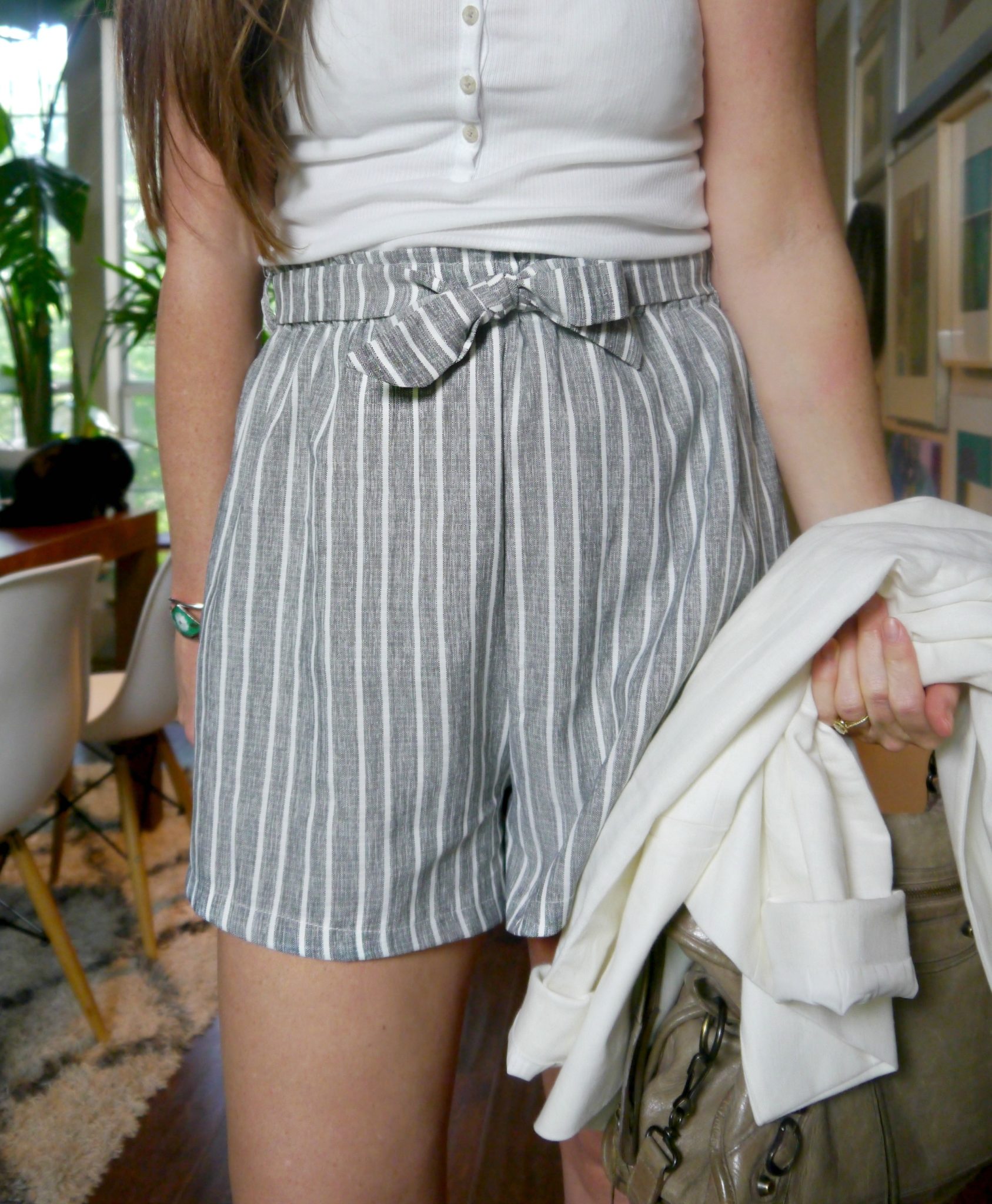 These shorts are wearable without feeling too exposed or even too trendy!  So have I convinced you you need a pair?!  Below I've rounded up lots of short options!  Just click on the pic to go to the item.

xx, Jenn
Shop the Post