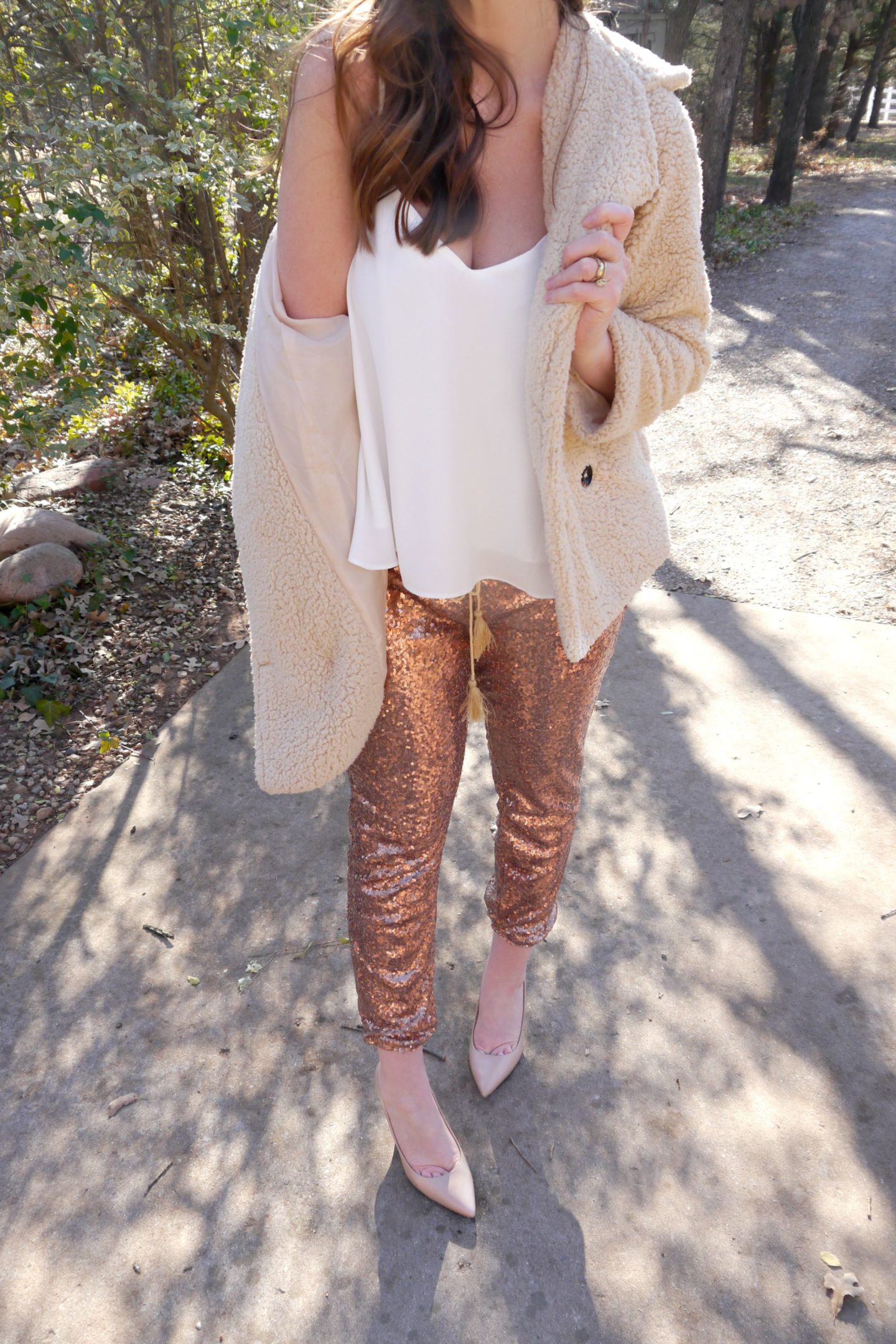 I'm getting really trendy with this look but I could not resist gold sequined joggers! Plus, my teddy coat has literally not left my body since it came in the mail! Both are Amazon finds and both were extremely affordable! As I've said before, I'm not into spending money on trends. My shoes and cami are staples I've worn over and over. They can be worn season to season so quality is key with these versatile items but trends of a season, I'm happy to go cheap!
These joggers are definitely iffy. For a fun night out, I love them but I will say they run very small and are very low fitting on the hips. I would suggest ordering 2 sizes up. Also, the gold is not Amazon Prime, however the silver is. I opted for the gold because of the pictures on Amazon but if I had known they were actually a dark rose gold, the silver would've been my choice. Also, the waist band is a strange tan color that is hidden by my cami. On the silver joggers, the waist band looks like a "sweatshirt" gray. Also, I have only worn these joggers out one time and to take these pictures and I the sequins are rubbing off in the thigh area. In my opinion, these joggers are a one maybe two time wear. Much more and they'll fall apart.
My teddy coat is probably my favorite find this winter. Again, this is a passing trend so I really wanted to find a cheap version and I definitely did! I highly recommend this jacket. It is surprisingly warm too! It comes in a bunch of different colors and a second style with a zipper instead of buttons. I ordered a large because I assumed it would run small. I wish I would've bought a medium. I would say it is definitely true to size. Unlike the joggers, this coat's quality isn't bad and I've worn it consistently. It looks just like the pictures and is the coziest thing I own at the moment!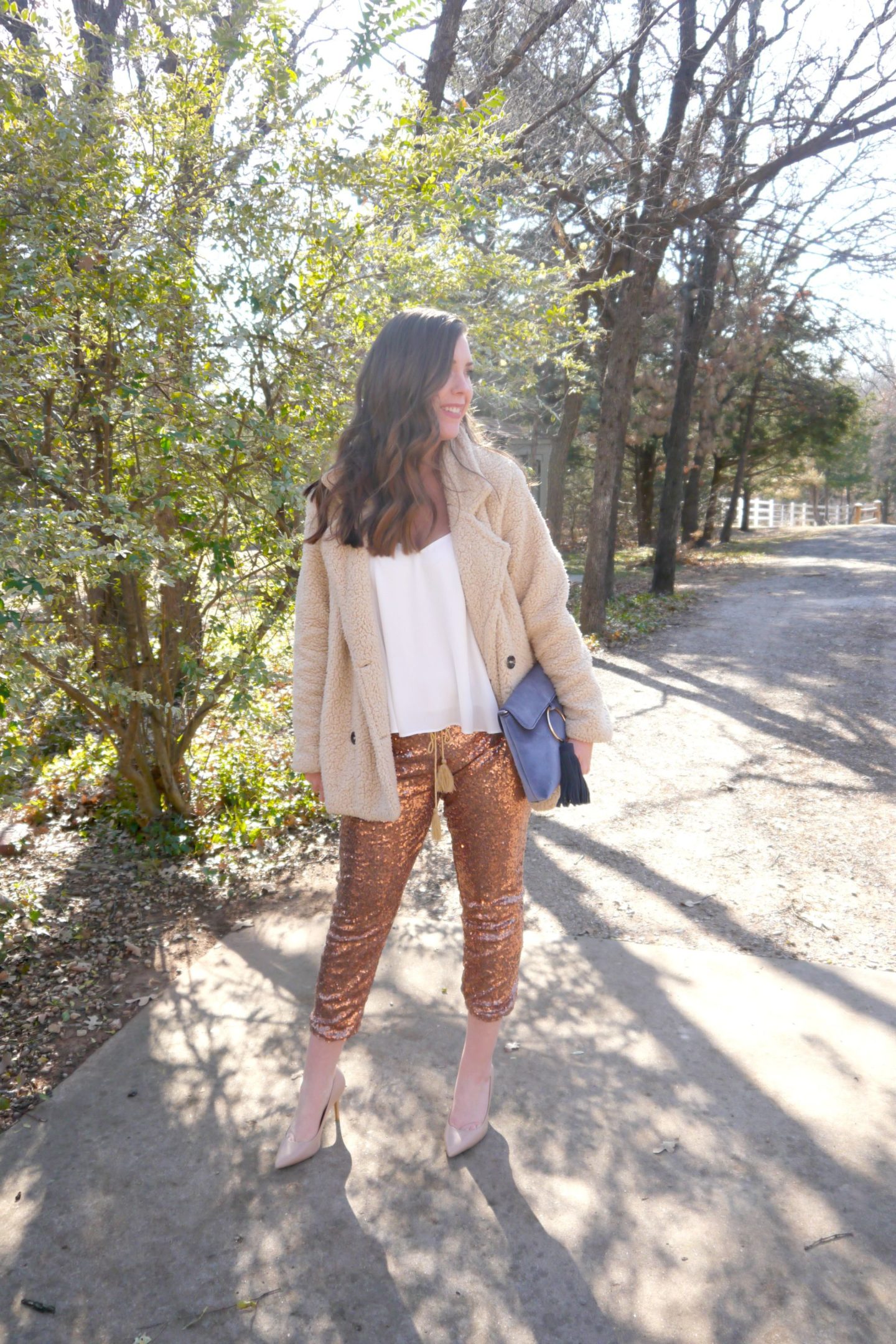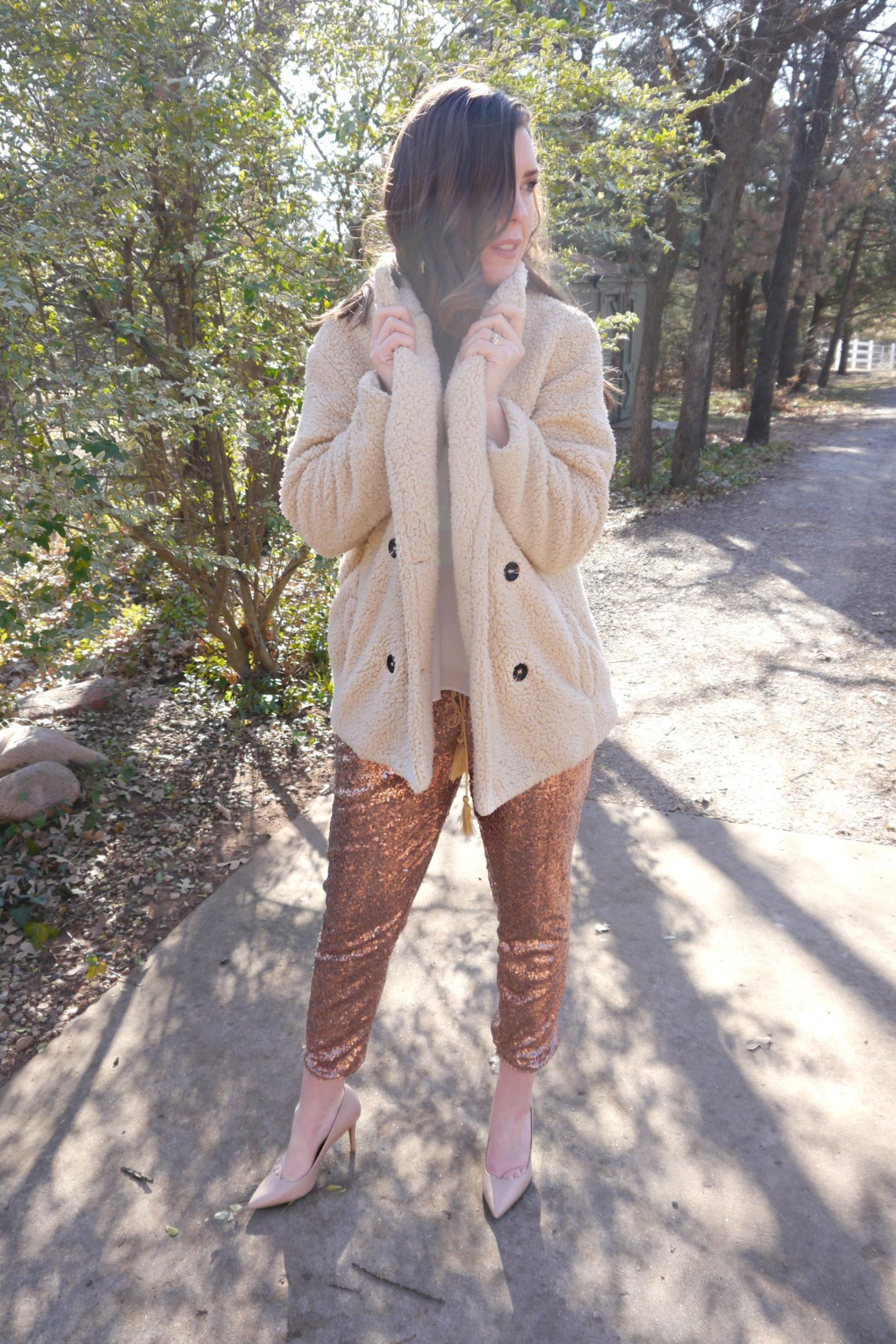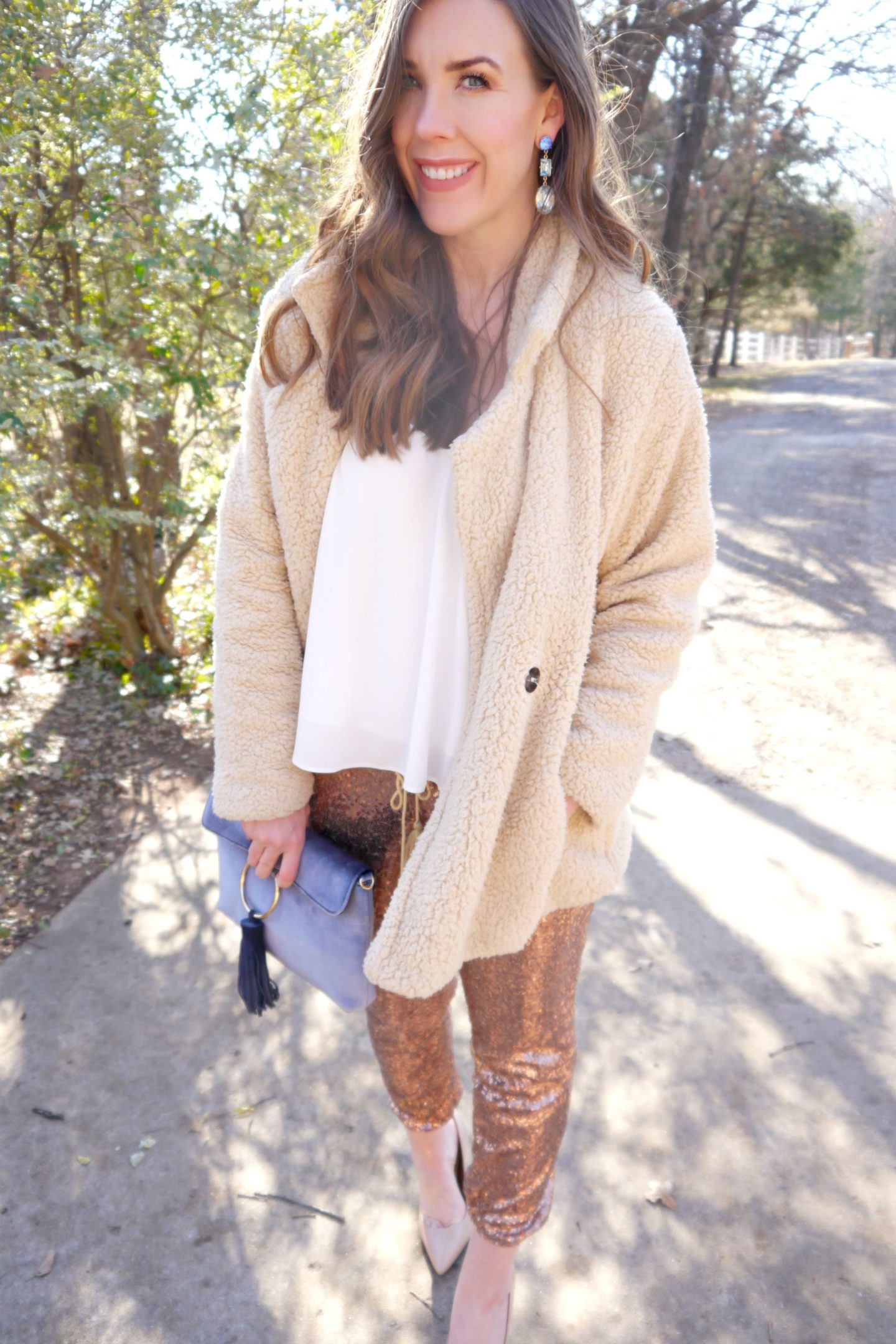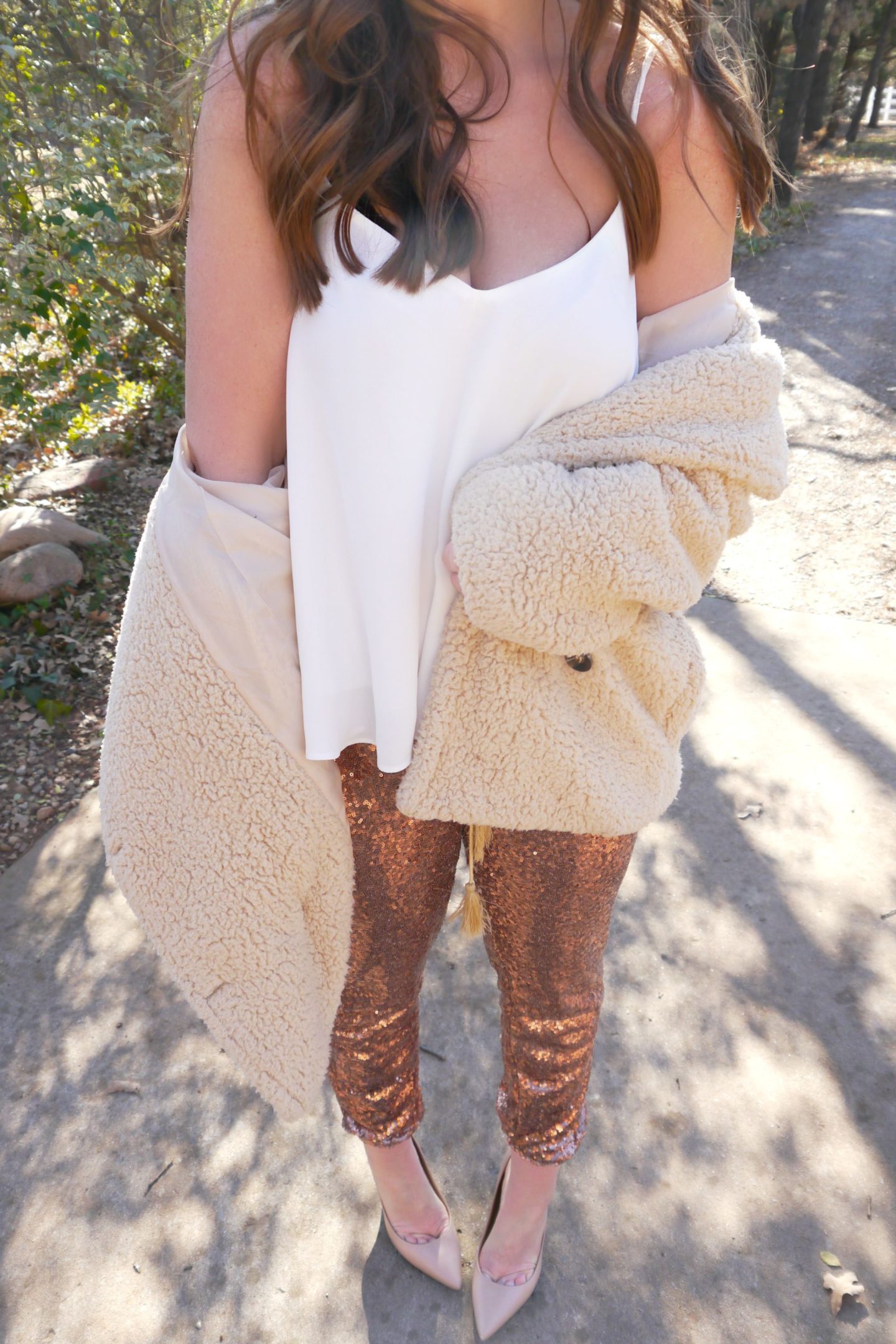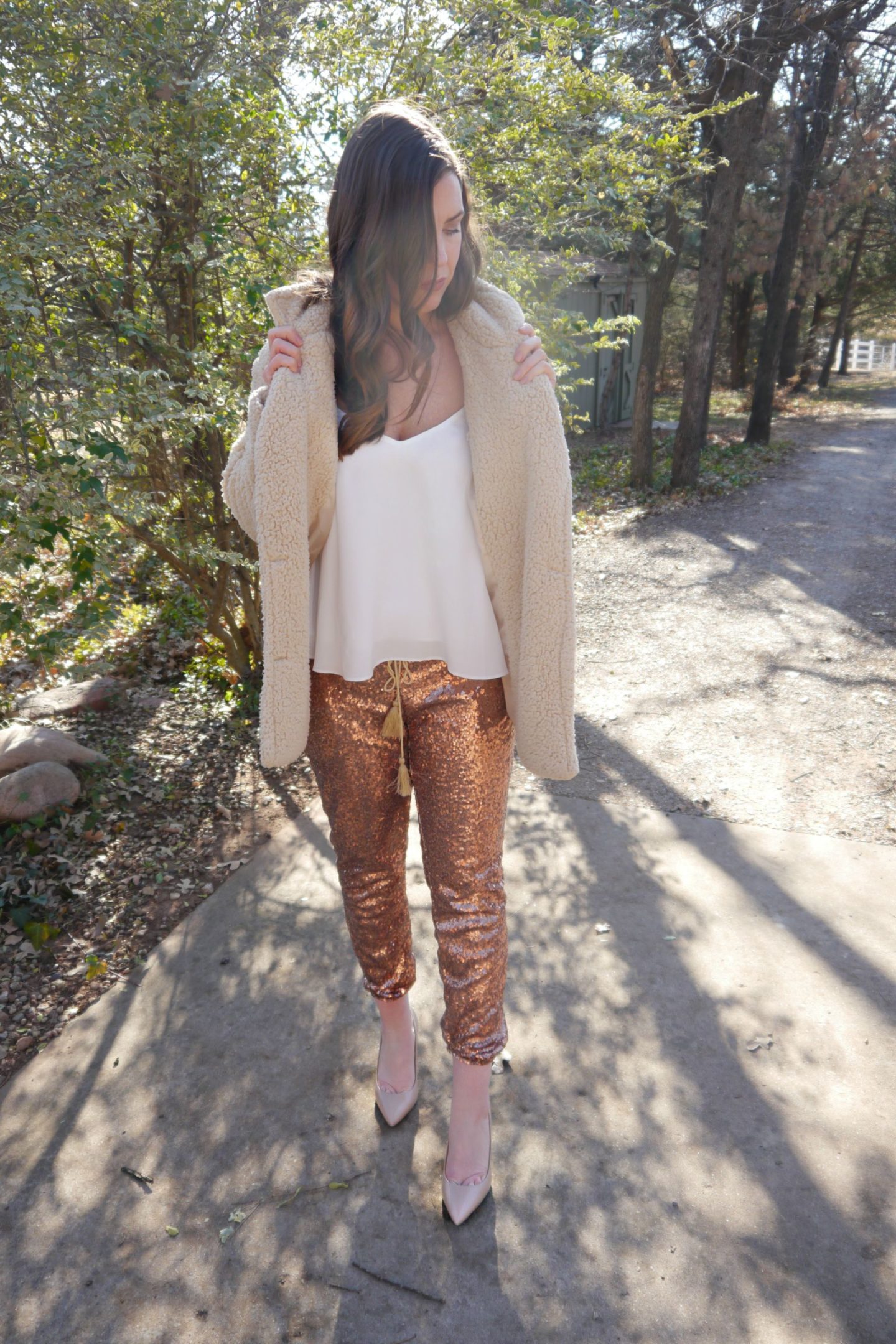 My clutch is from Anthropology from a few months ago but I was able to link several that are similar and are just as cute! Also, my cami is Nordstrom from years ago but I found two that are look the same.
Shop the Post

xx, Jenni