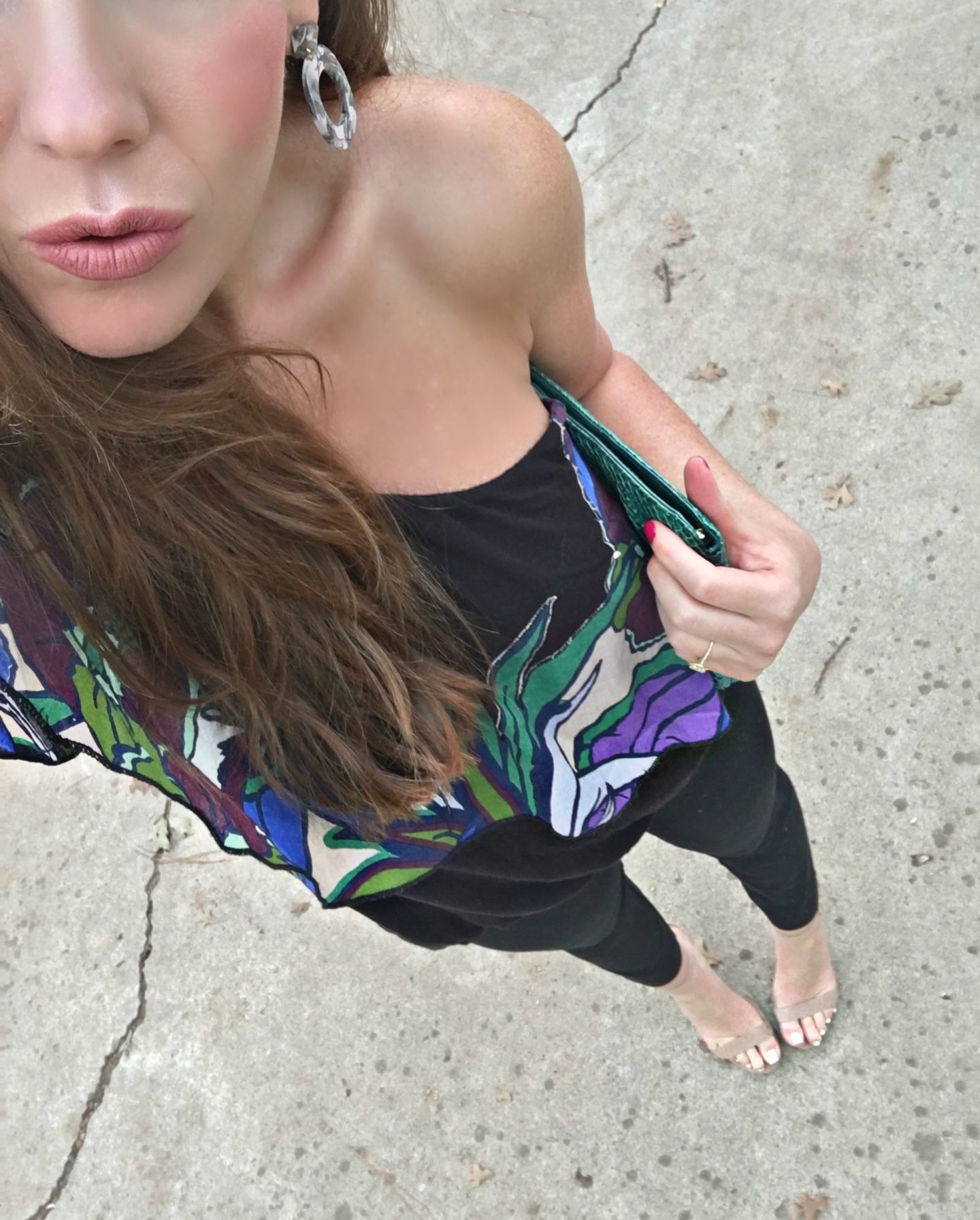 I might have gone a little overboard with my Amazon Prime account!  I ordered a few items that I was super excited about, hoping they'd be great.  Some where-like exceptionally great and some where meh and I'll send back.  All were great bargains so it was worth taking a chance on a few items.
First up is the Annka Free People ruffled top.  I love Free People.  Did you know Amazon carries many Free People items some at majorly discounted prices?  This top is from last summer and comes in 3 different colors.  Sizes were picked over and prices vary from size to size but most of the colors were under $20.  This top was originally $68 and I got it for $12.  I think it's so cute.  However, it runs extremely big like most Free People clothing.  I'm wearing a medium in the picture and will have to send it back.  It exposes my bra due to the size around the bust.  I normally wear a medium-large (36-C) in other brands and I could make an X-Small work in this.  Shop more Free People on Amazon HERE.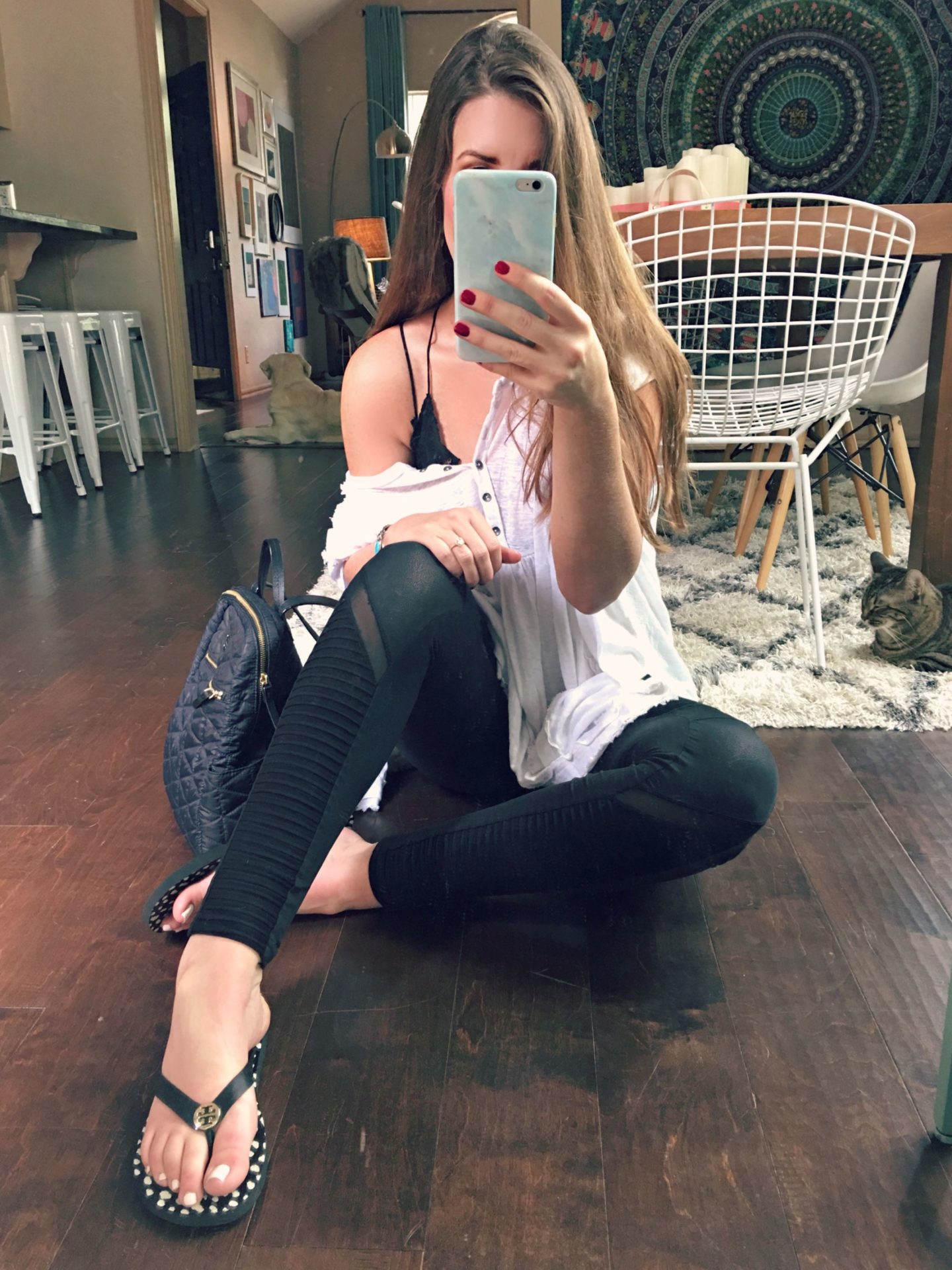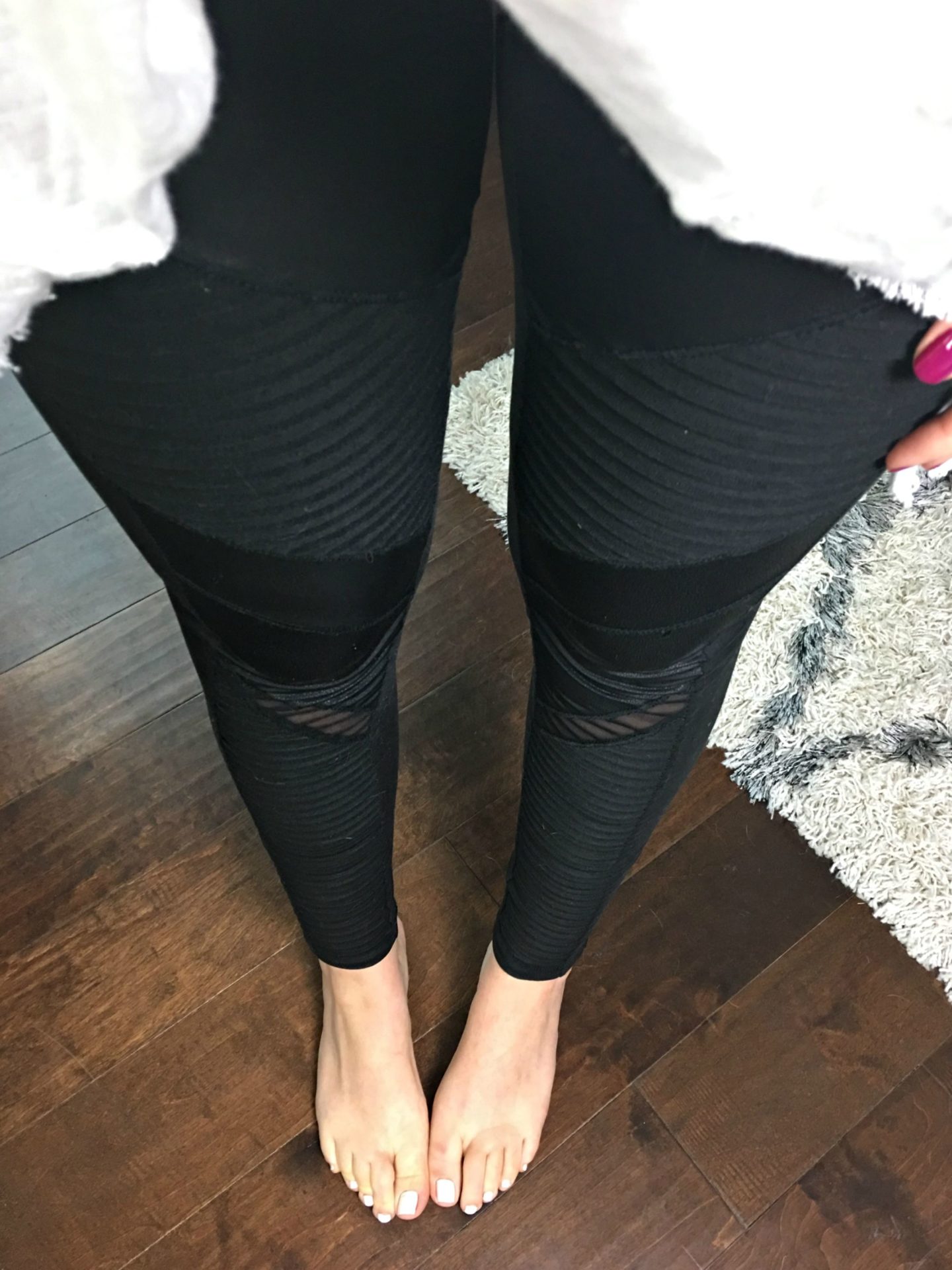 I bought THESE leggings from Spanx and LOVE them.  It's true what everyone says about Spanx leggings-they suck you in in all the right places and the quality is great.  I really wanted the camo and moto leggings as well but there was no way I was splurging on 3 pairs!  I found THESE on Amazon and think they are a great dupe!  They are TTS.  I'm so happy with this purchase and will be keeping these.  The only draw back is the mesh right below the knee.  I feel that the mesh makes these impossible to dress up with heels but knee high boots would work.  I highly recommend these!!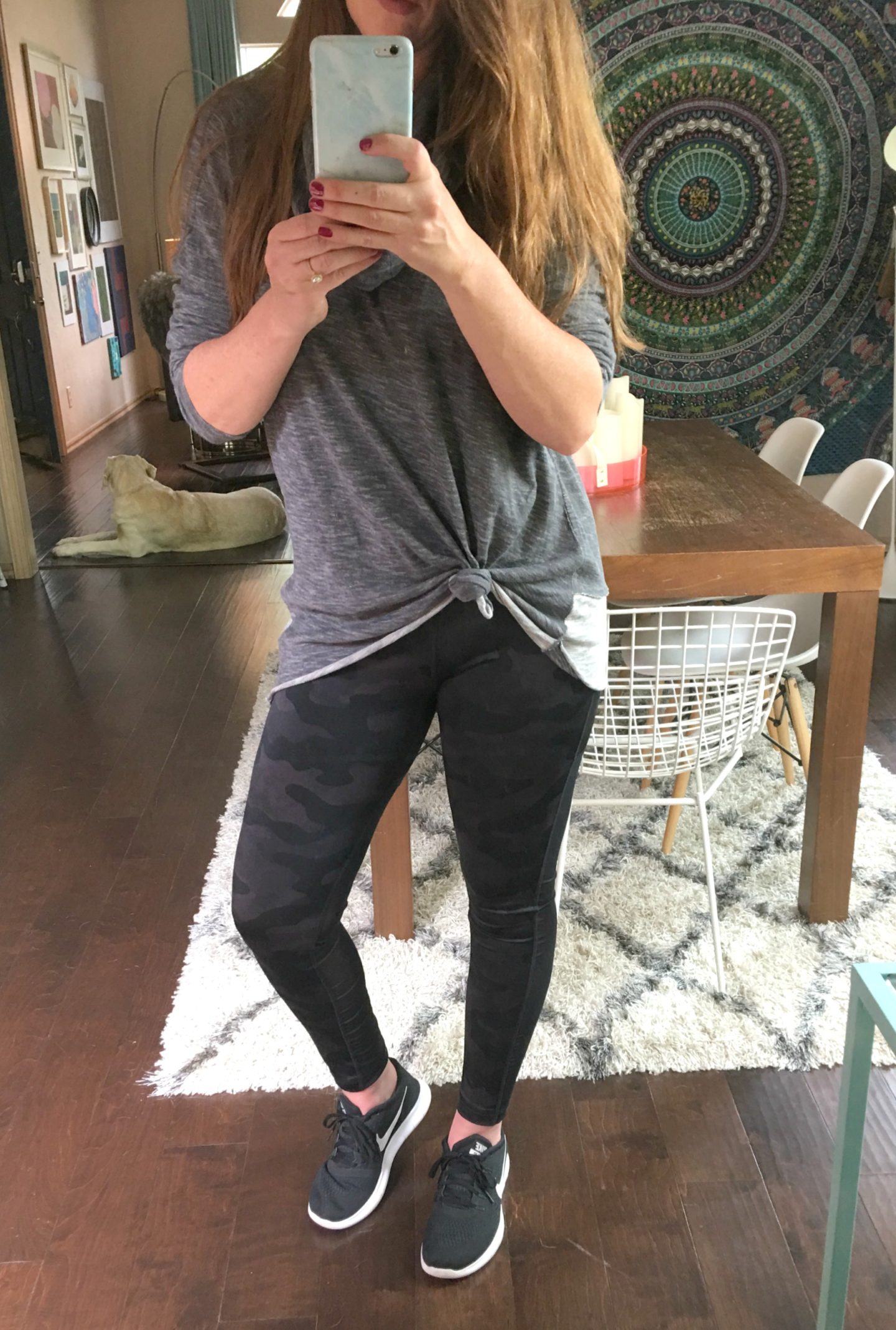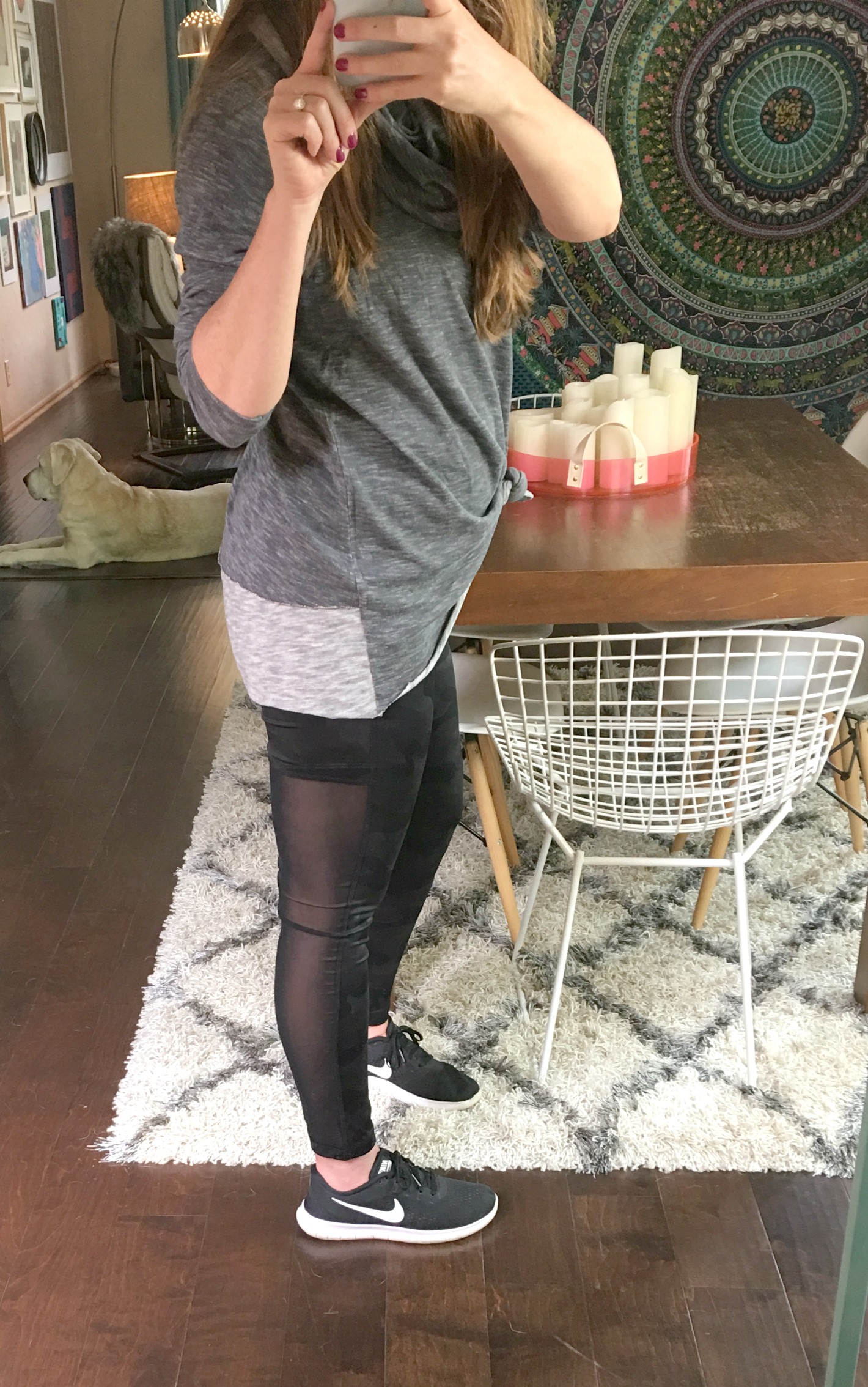 The next pair of leggings I bought were THESE camo leggings.  I bought them in "etched camo black" not understanding that etched meant the back of the legs were mesh.  I'm not a fan.  However, last week I bought them in charcoal and liked them a lot but sent them back hoping etched meant there was a texture or coating to the legging.  I will send these back and re-order the "camo charcoal combo" which are identical to the ones in the pic just minus the mesh.  These are TTS and super comfy.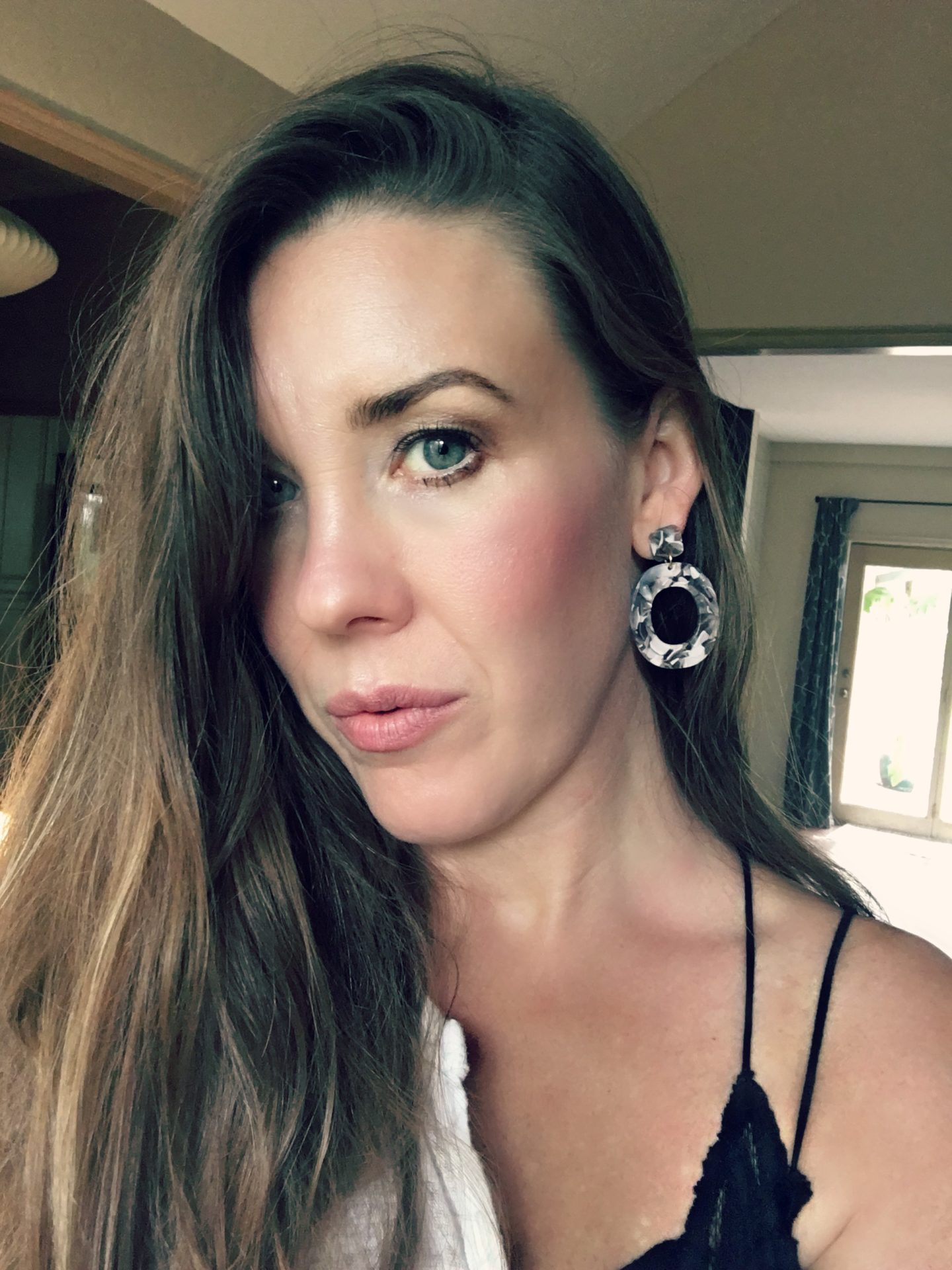 I ordered THESE earrings in gray and am so happy with them.  They come in several colors and are only $10.  I highly recommend them and am definitely keeping them!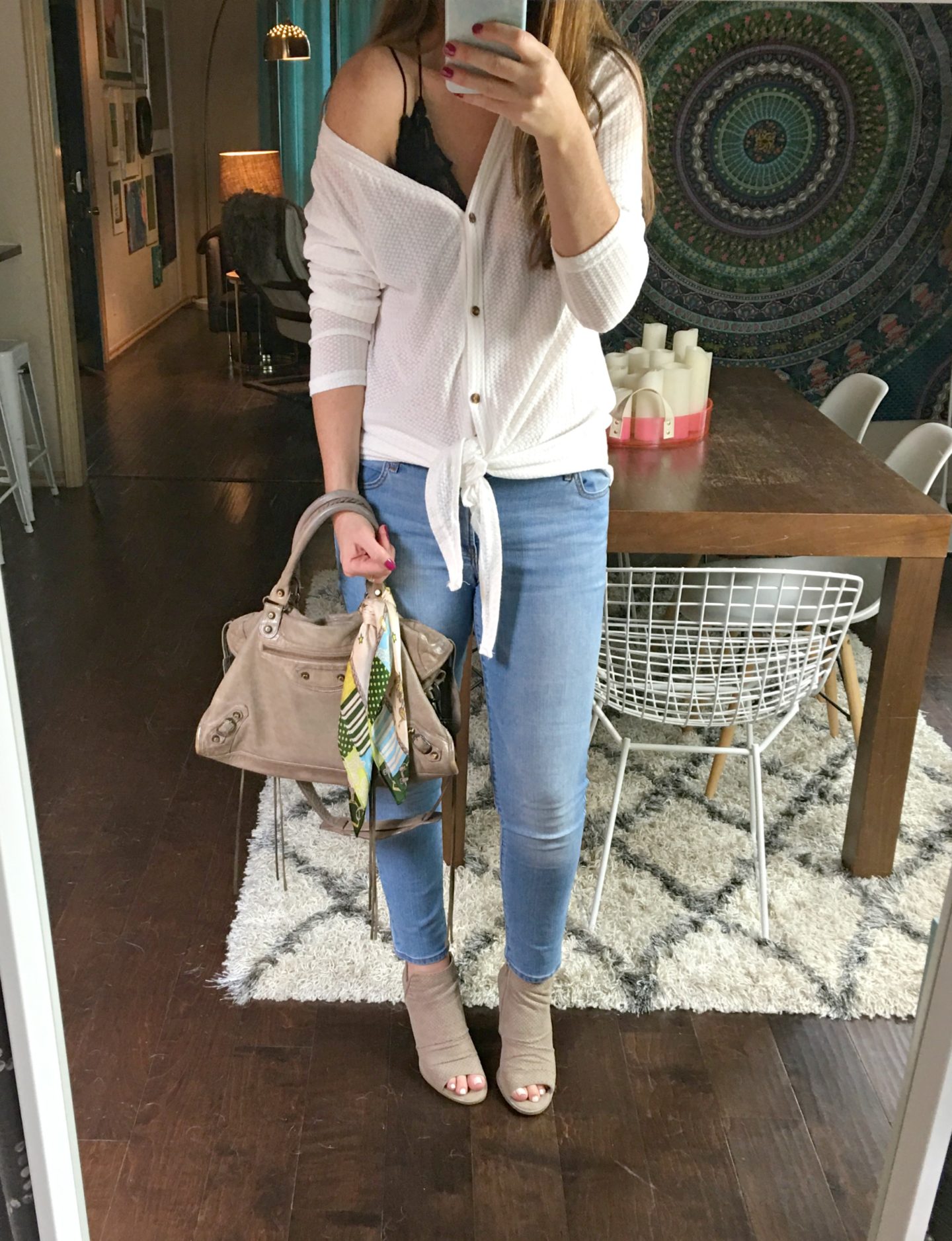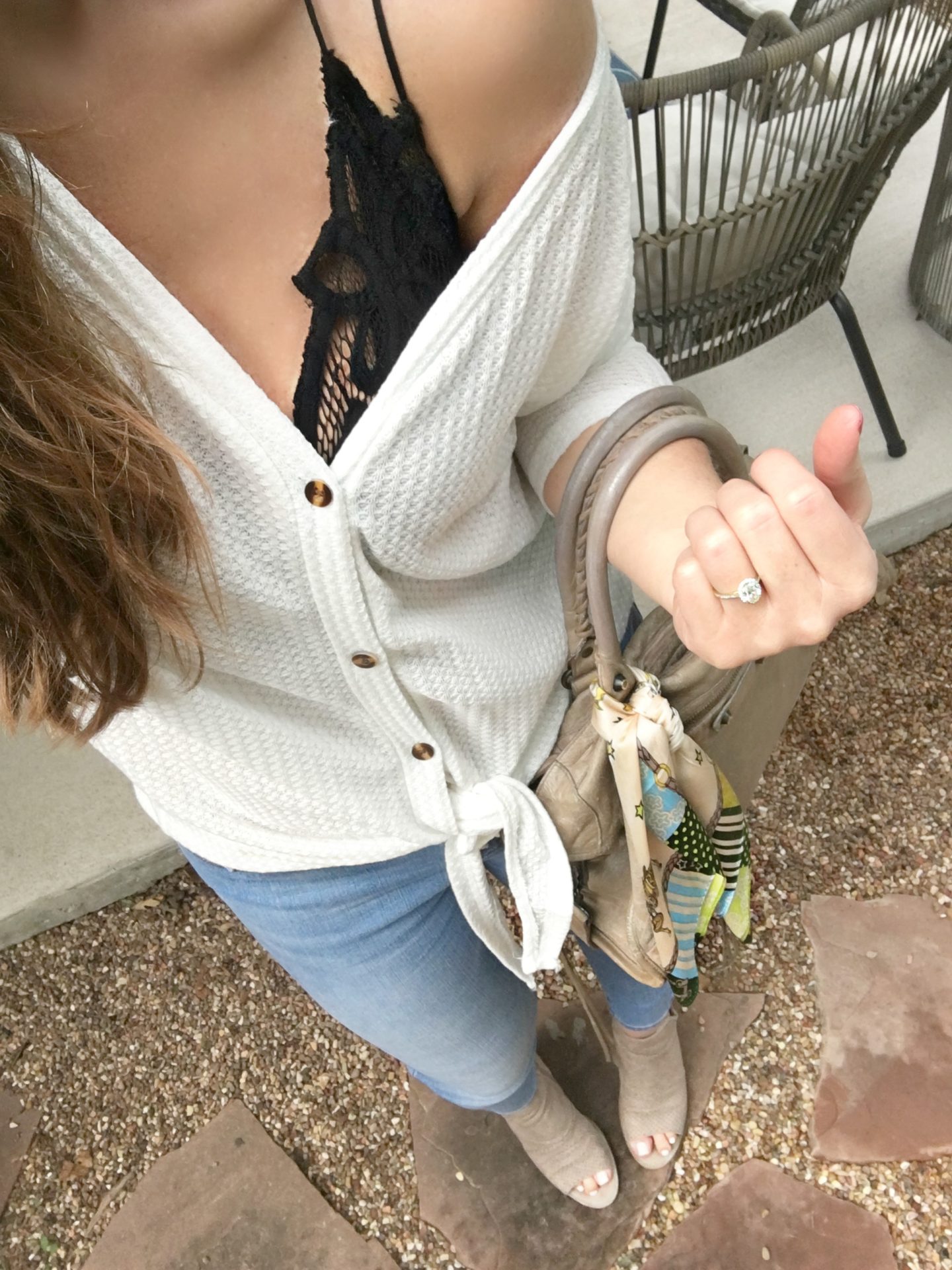 While the above top looks good in these pics, I will be sending it back.  I have been eyeing THIS top from Urban Outfitters but it's double the cost of the Amazon version.  I ordered the XL in hope that it would be super over sized.  It turned out to be really long.  It looked awkward and I had to unbutton the last button and tie it higher to get it to look somewhat like the UO version.  I'm not a fan of the fabric either.  I love the softness waffle knit usually has and this feels cheap and not very soft.  It's definitely not flowy.
Overall, my Amazon haul was pretty successful.  The leggings were the best part and I'm satisfied with them instead of saving for the $100 Spanx versions.  The Free People top is cute enough to reorder in the smaller size too.
xx, Jenn
Shop My Amazon Finds:

Shop the Post