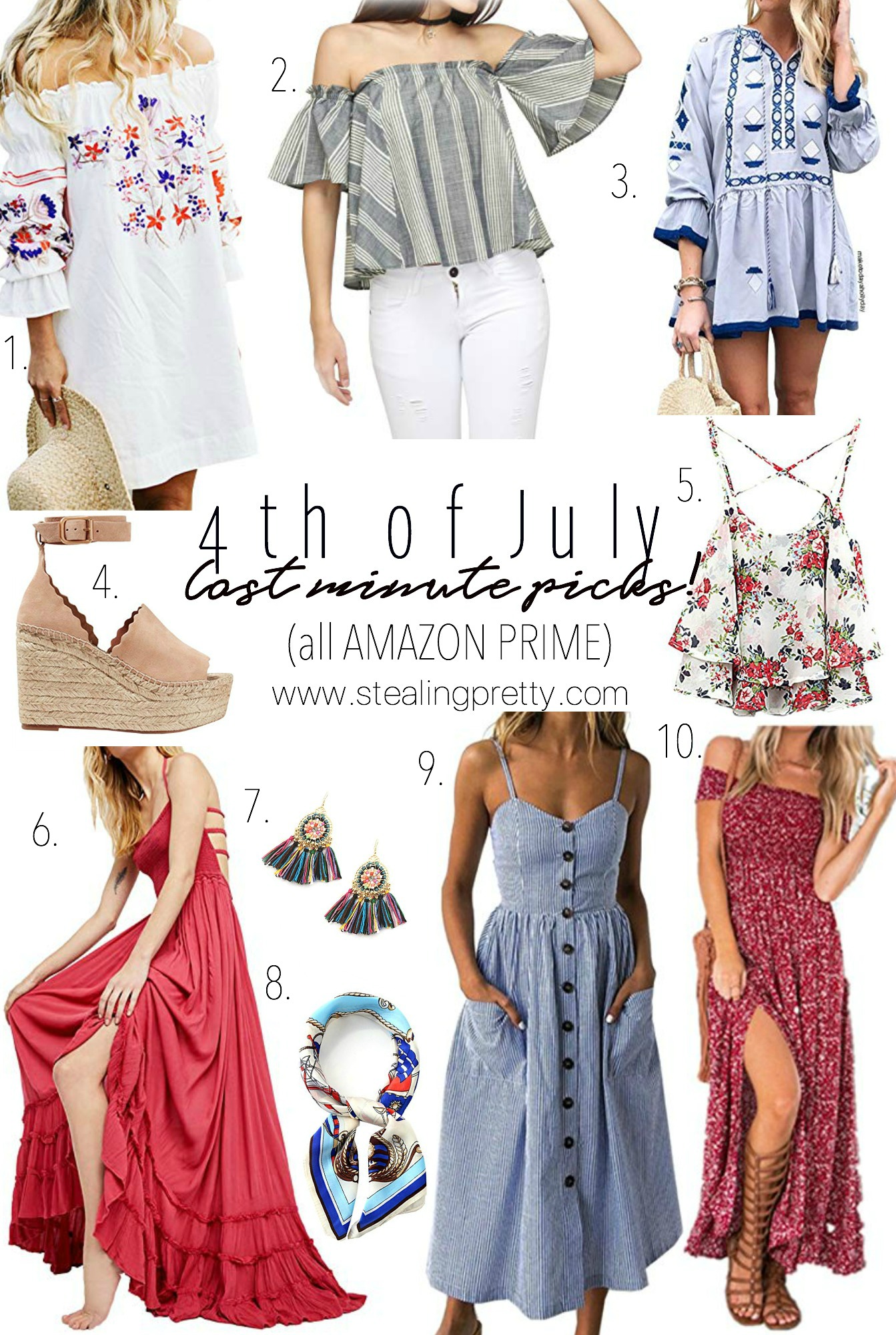 Hello!  Today I'm rounding up cute red, white and blue pieces in case you have 4th of July plans that require more then a swim suit and cutoffs!  I'll be indulging in loads of homemade ice-cream so I'll be lucky to fit in sweat pants that night but maybe you could use a little shopping break today since all items are Amazon Prime, affordable and will arrive in time for your 4th of July celebration!
As per usual, I waited till it was too late to do a post from the usual places like Nordstrom, Loft or Old Navy but it dawned on me that I started this new blog in order to scout out Amazon items that will save you time and money AND make you look like a million bucks!!
Hopefully, if you're a procrastinator like me, this post will save your 4th of July event!!  Happy 4th!
xx, Jenn
Shop the Post