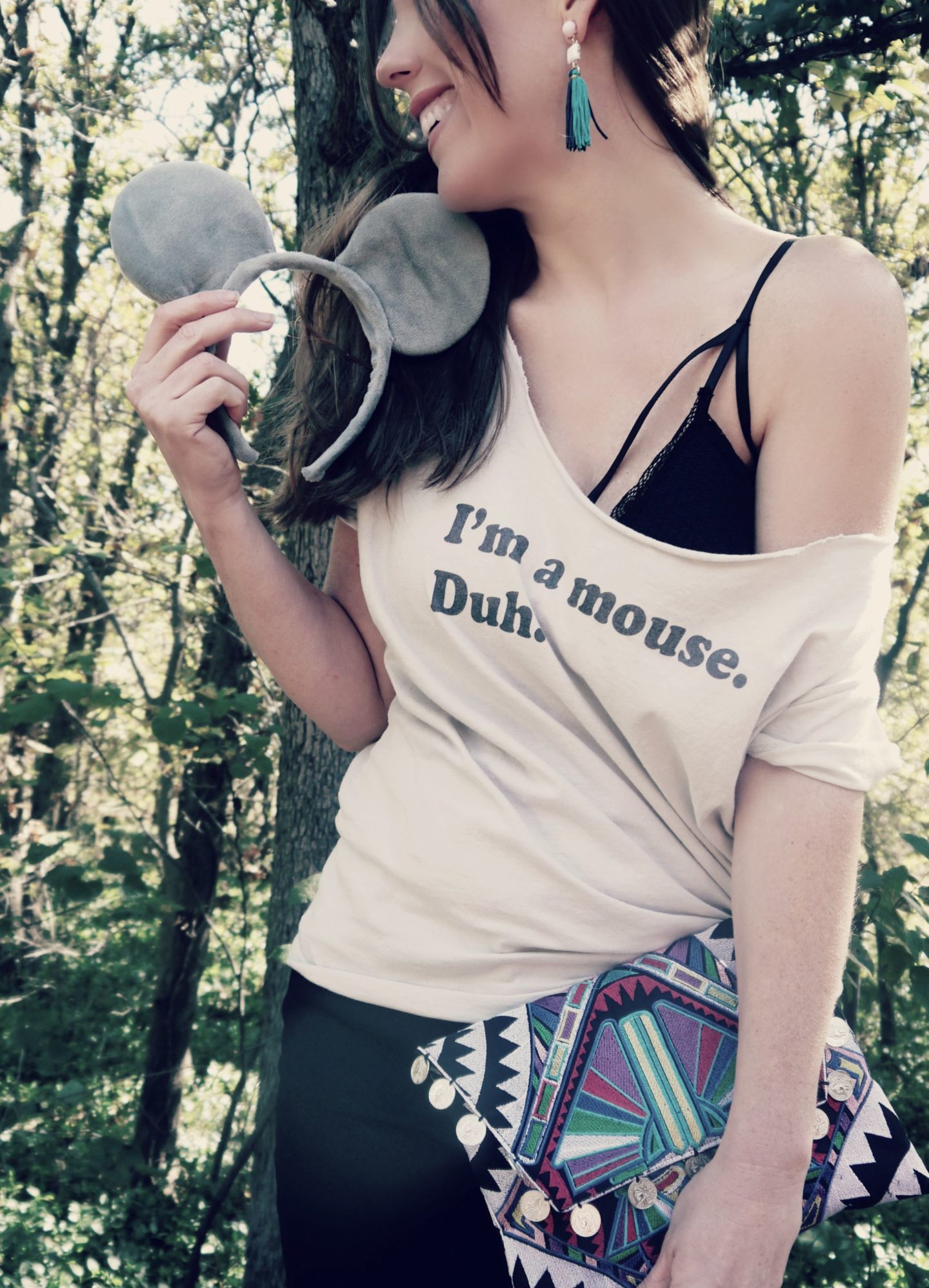 Halloween is definitely my favorite holiday!!  I wanted to share a super easy and comfortable "costume"!  This looks is super easy to pull off.  This fun and famous quote from Mean Girls is one of my favorite scenes.  I have to admit, I was one of those girls that used Halloween as an excuse to dress stupid sexy, throw on a pair of animal ears and call it good.  I cringe at some of my costumes from my 20's!  I was even a hooker vampire one year!  Ugh.  Now days, I've toned it waaaayyyy down thanks to my husband and children and some extra morals I picked up along the way!
I also wanted to share a few super unique Halloween decor pieces I found in case you're in need of a few spooky touches around your home!  Before kids, I used to decorate to the max-the scarier the better!  One year I had crosses hanging under by bed canopy and a grave propped up with my pillows!  I'm pretty sure that was the year I was a hooker vampire.  I also did a voodoo/New Orleans theme at one point complete with voodoo dolls!  Now that I have kids and way less time, I like to keep things subtle and a little classier along with my costume!  I've rounded up some great items that will for sure make this holiday creepy chic!! Enjoy!
P.S.  Head to my other blog for a look at my Halloween touches, my spotify Halloween mix and much more!  Go HERE.
Shop My Costume:

Halloween Decor Ideas: