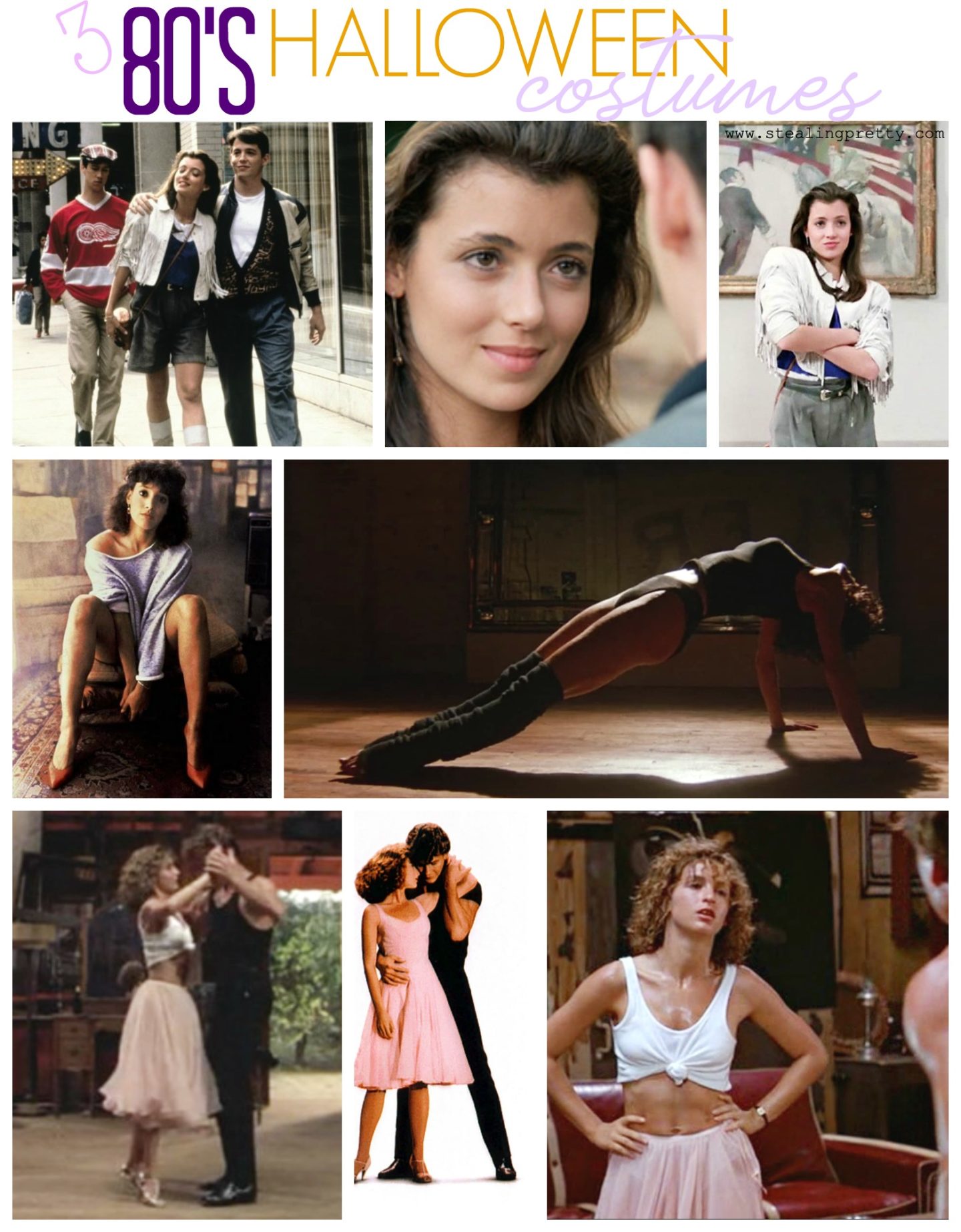 It's my favorite time of year once again and I'm here to give you 3 very easy, affordable and last minute ideas for a Halloween costume!  Gone are the days that I'm into looking as slutty as possible Halloween night-lol!  Back in the day I've been slutty red riding hood, a slutty nurse and slutty vampire-you get the idea. Now it's all about keeping my dignity and not looking like everyone else. Plus, buying items that can be used outside of one night is a huge bonus.
Dirty Dancing: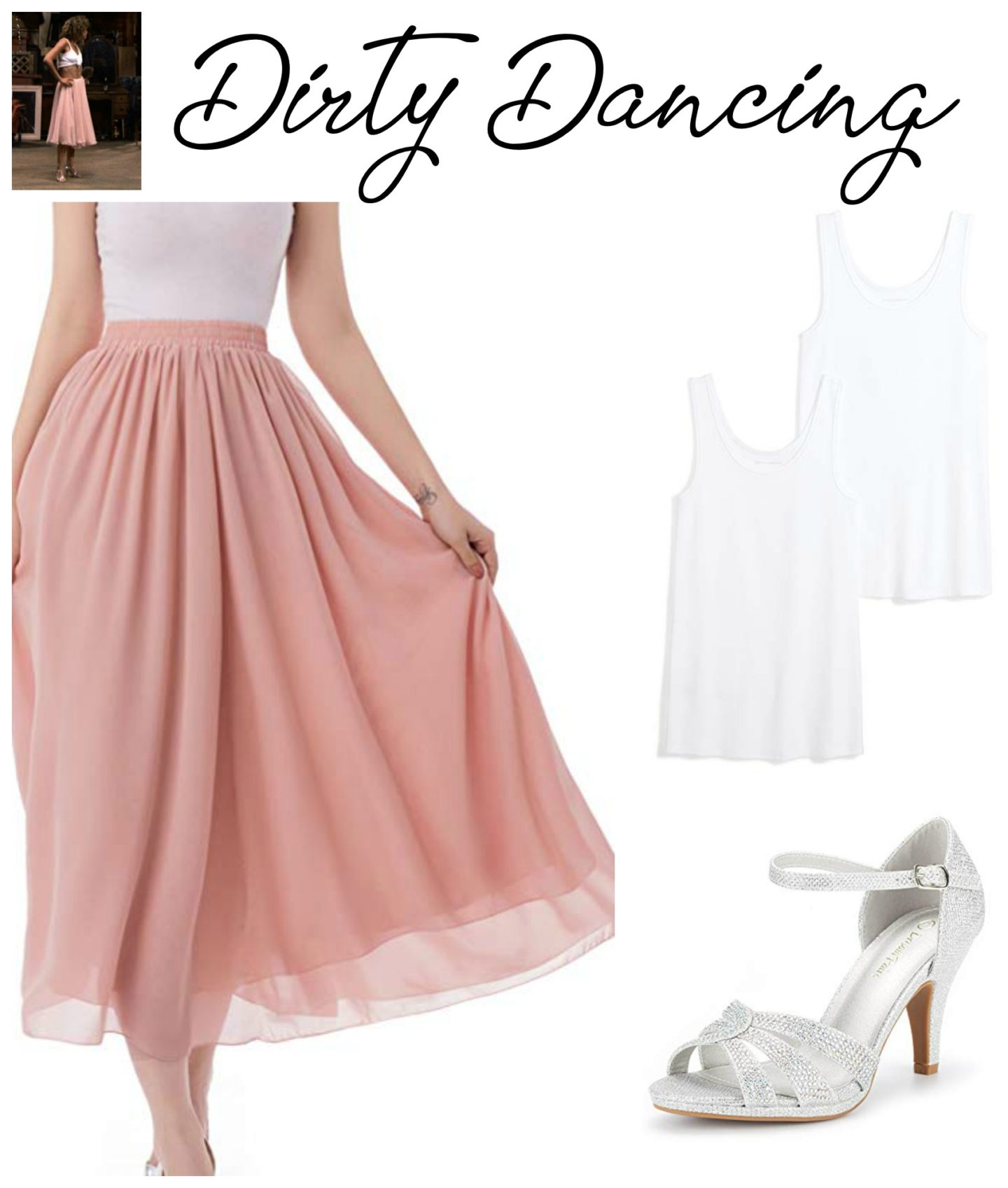 I love this scene in the movie and love the whole look!  Personally, I'm not going to tie up the shirt as high as she does and I don't think it will defeat the purpose of the look but if you've got abs, more power to ya!  I've linked 3 really pretty pink skirts that could be worn again.  A simple white tank is all you need for the top and the silver dance shoes are affordable and possibly would work outside of one night.
Shop the Costume:

Ferris Bueller: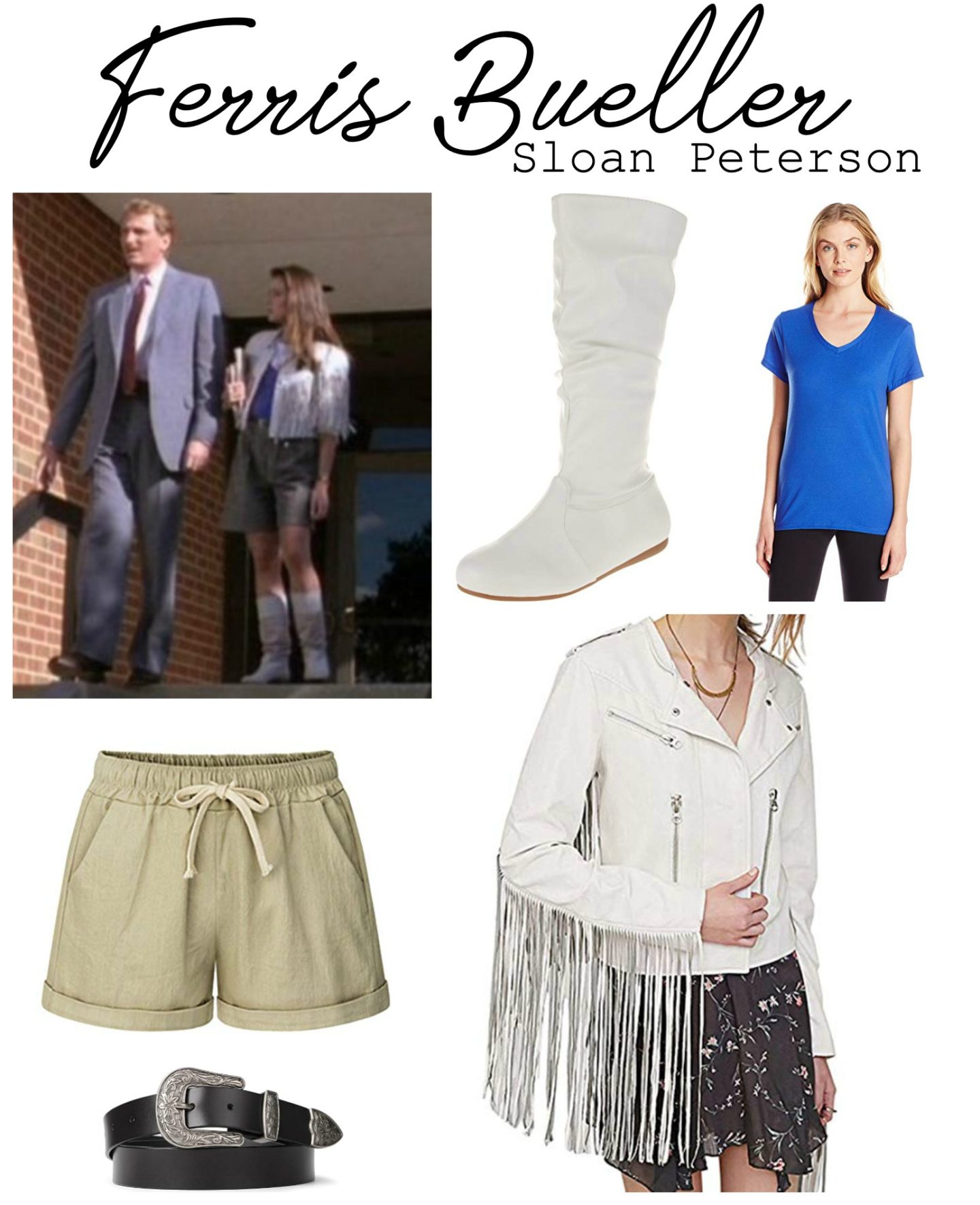 I always loved Mia Sara in Ferris Bueller's Day off.  She's beyond gorgeous and honestly, I could rock a white fringe jacket in real life!  Her white slouchy boots, not so much but they are pretty affordable.  She seems to have a white long sleeved top layered under a bright blue short sleeved top with cuffed "mom" shorts and a black belt.  If you're brunette, it's a pretty easy look to pull off perfectly.
Shop the Costume:

Flashdance: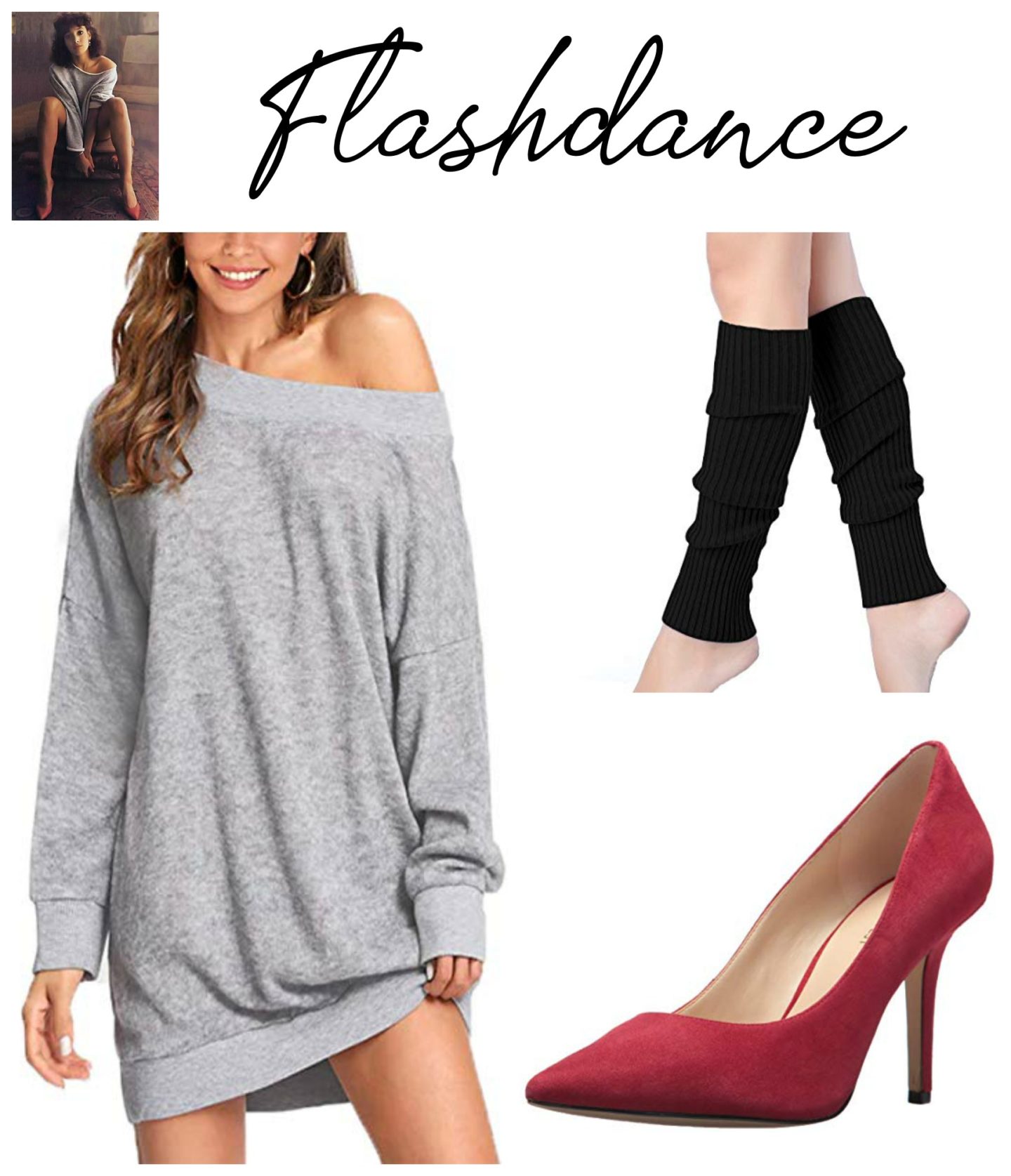 Flashdance is probably the easiest look with the ability to reuse all 3 items.  I found $40 Calvin Klein red heels that would look great from now to summer.  The oversized sweatshirt is actually a dress so you won't feel too exposed.  However, you could just grab an XXL men's sweatshirt from Walmart and cut the top to make it off the shoulder.  She doesn't wear black leg warmers with this look but if it's going to be a cold, leg warmers would help.
Shop the Costume:

There you have it!  3 "out of the ordinary" 80's costume ideas that are all Prime items and if you order now will get to you in 2 days at the latest!  Comment below if you have some unique costume ideas this year and go HERE for last year's last minute Halloween costumes for more inspo.!
xx, Jenni
P.S. THIS t-shirt would be an easy costume too!  Don't forget the ears!
Shop the Post: