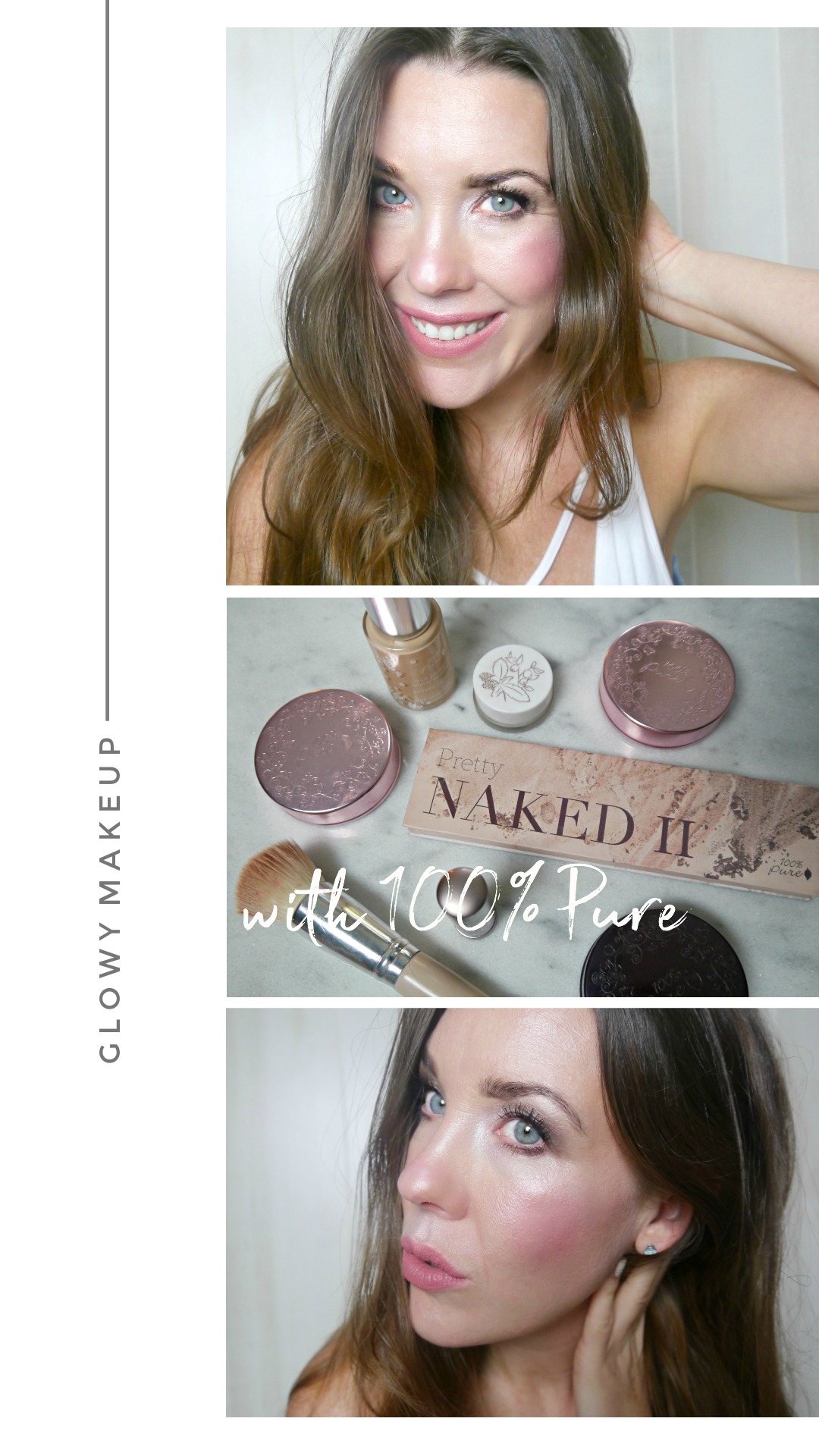 Summer is a time for glowy makeup, don't you think?  It's when bronzers and highlighters really shine, literally!  You might not know that I've actually been a blogger for over 5 years!  My original blog, Jenni Raincloud is all about choosing safe beauty products, exploring health topics and sharing my personal journey as a single mom and my remarriage.
Through the last 5 years, I've realized just how incredibly important it is to choose healthy products you use daily.  100% Pure is one of my favorite companies.  I've used almost all of their makeup and tried a bit of their skin care as well.  You can rest assured 100% Pure is a makeup company dedicated to keeping harmful, unnatural ingredients out of their products.
I created this look using all 100% Pure products.  In particular, I used their Gemmed Luminizer in Moonstone Glow and their Cocoa Pigmented Bronzer in Cocoa Gem. My lip color is Cocoa Butter Matte Lipstick in Cassia.  I used their Full Coverage Water Foundation which is currently sold out but will be available soon.
What I love about these products is that while they are highly pigmented they don't over power your skin.  Too much glow, is not good!  I've created a picture indicating where your bronzer, highlighter and blush should be placed for this look.  I applied the foundation and powders with wet beauty sponge in order to keep with the dewey look I was going for.
To complete the look I used: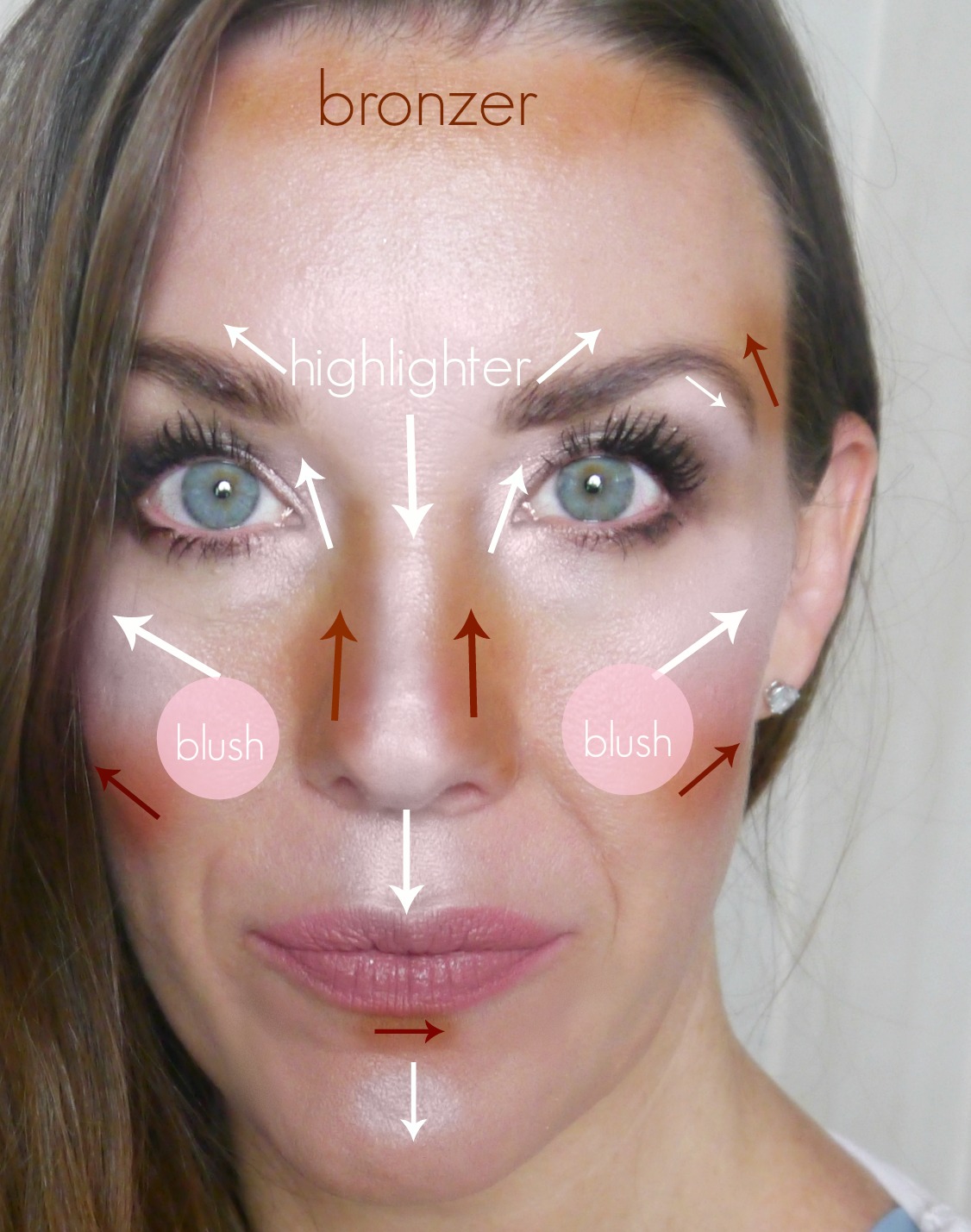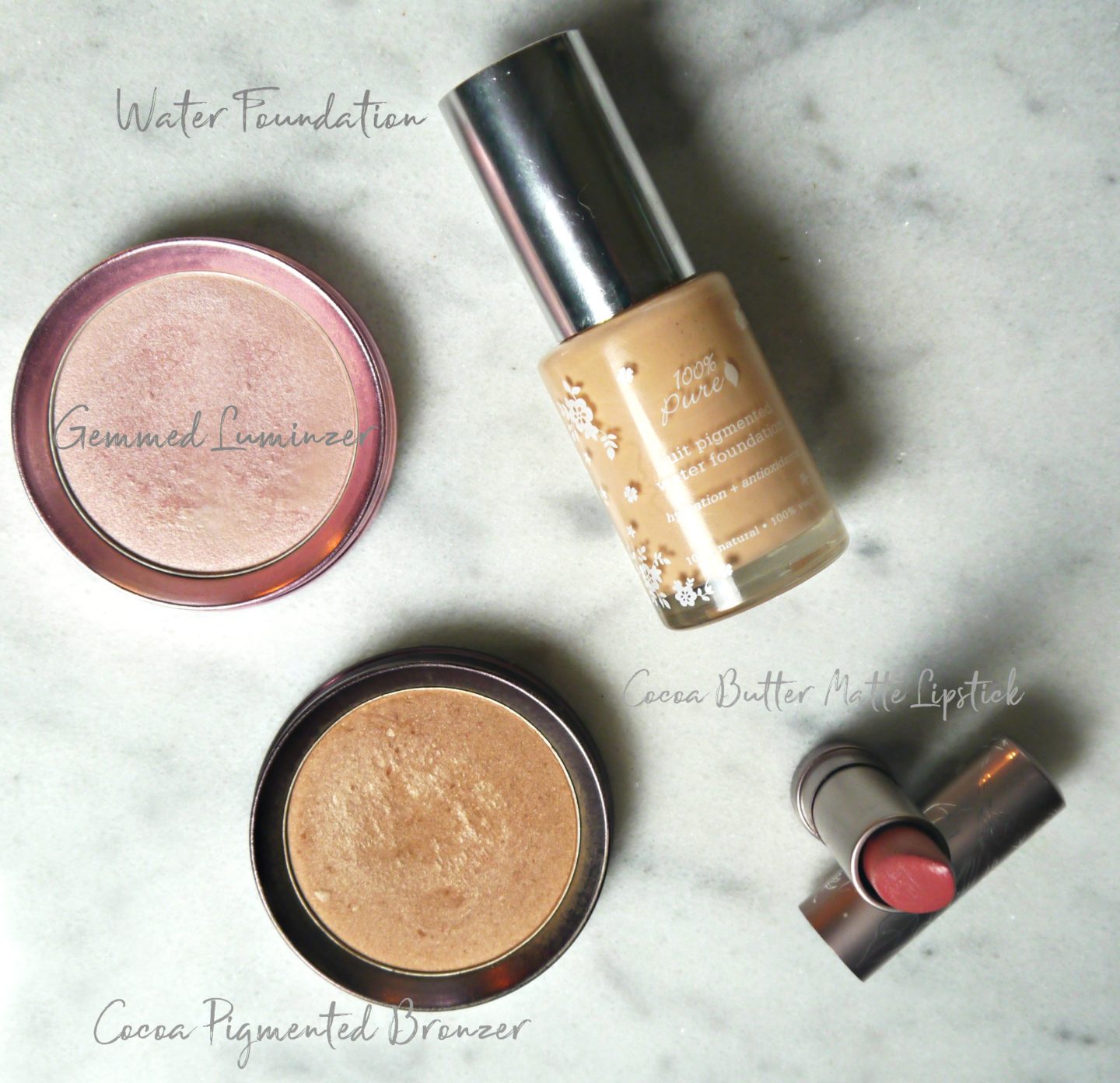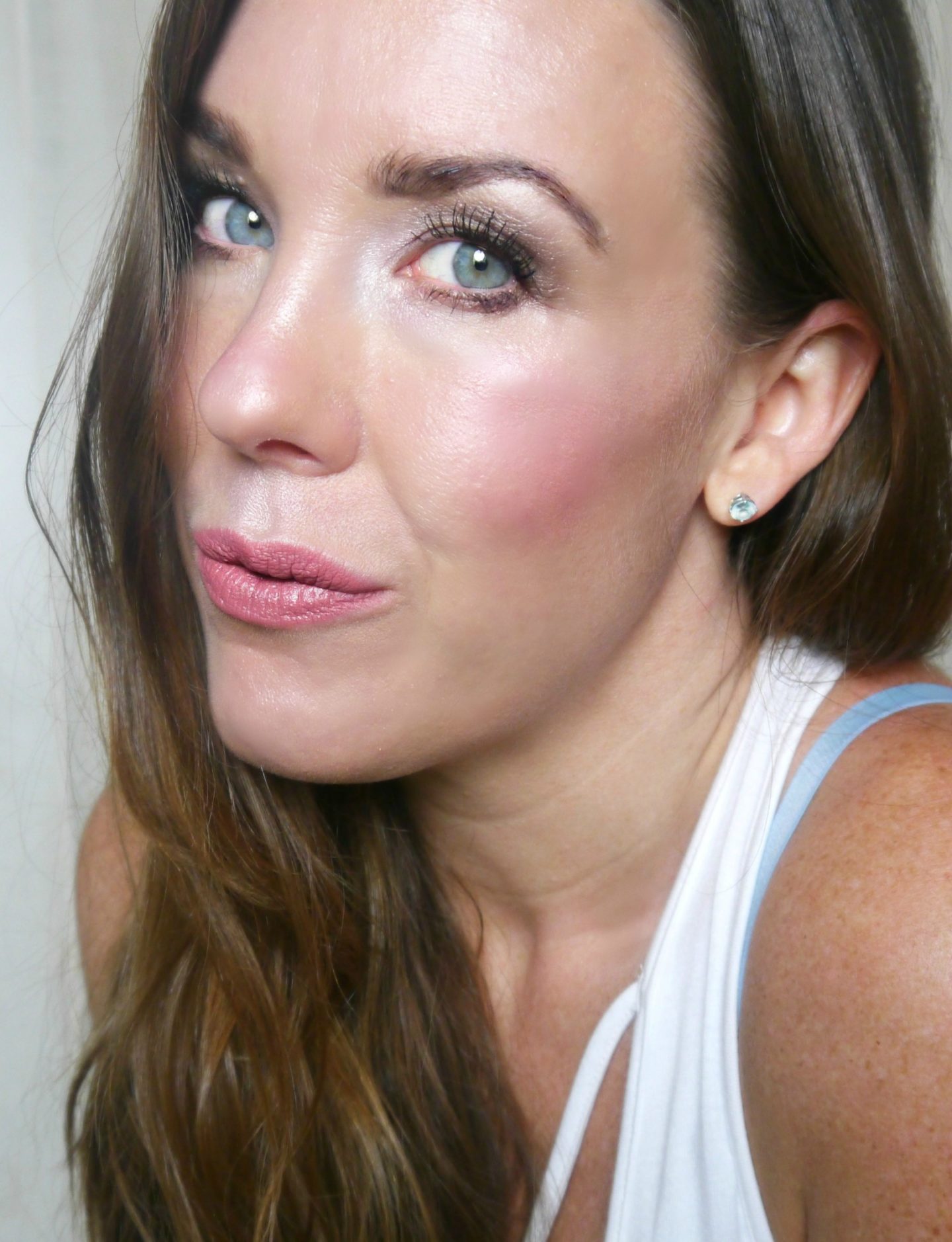 I hope you liked this makeup post!  You can find more makeup tutorials HERE!
xx, Jenni
Shop the Post: