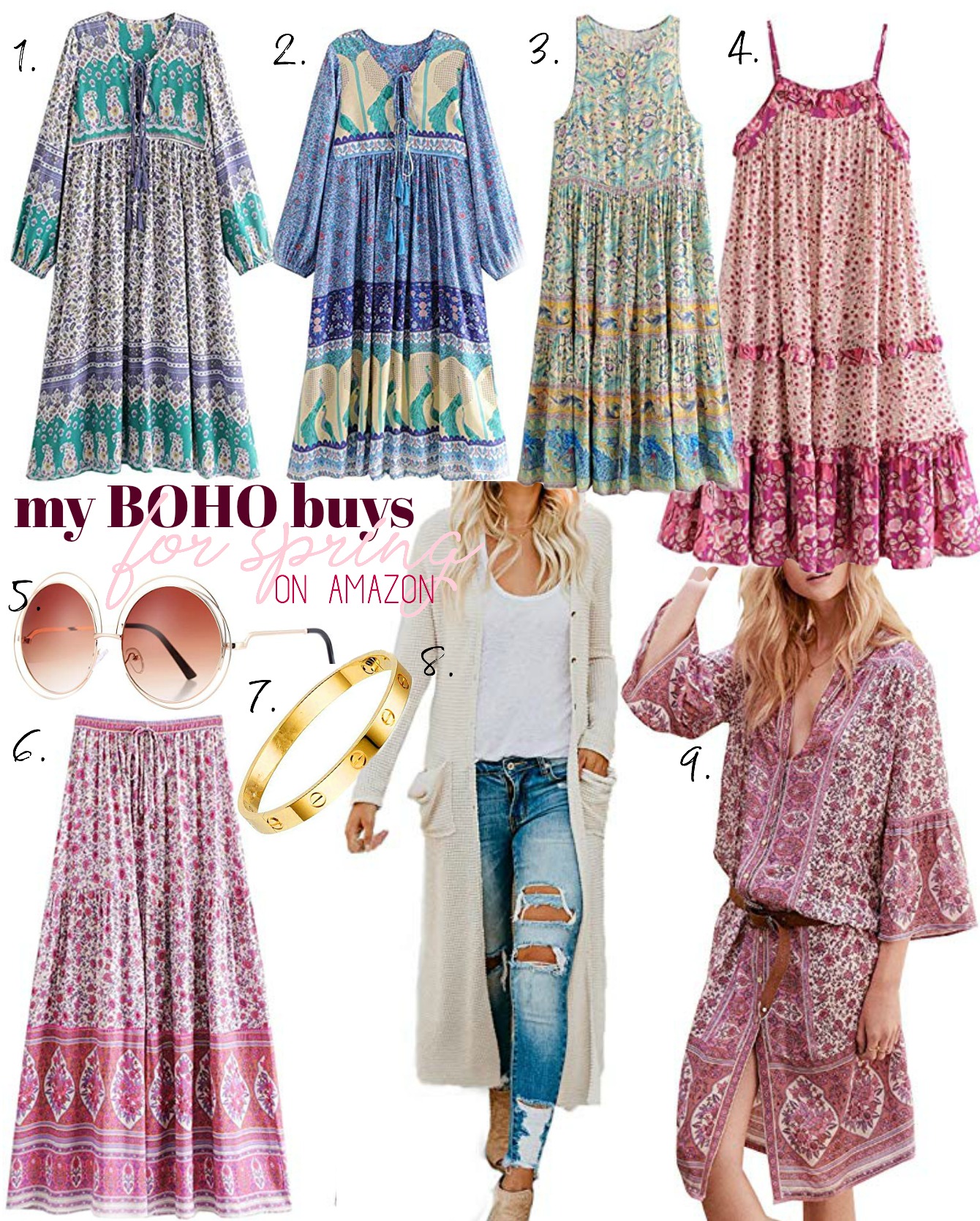 I've been doing some boho shopping-might have gone over the top but these buys are too good not to share if you're like me and can't get enough boho.  My husband cringed at the "mumus" but I ended up wearing #2 for Easter and he was pleasantly surprised!  The majority of these picks are imitations of a clothing lined called Spell Designs.  It's a Australian company by 2 sisters and the pieces are all absolutely stunning!  However, the price point is quite high so for now, I'll stick to these Amazon dupes!
Be sure to check out Spell & The Gypsy blog-it's boho heaven.  SO. MUCH. INSPO.  And don't judge me for all these dupes!  I got bigger things to spend money on-lol!
xx, Jenni
P.S. THIS kimono is also a Spell dupe and amazing!  You can see it HERE.
Shop the Post