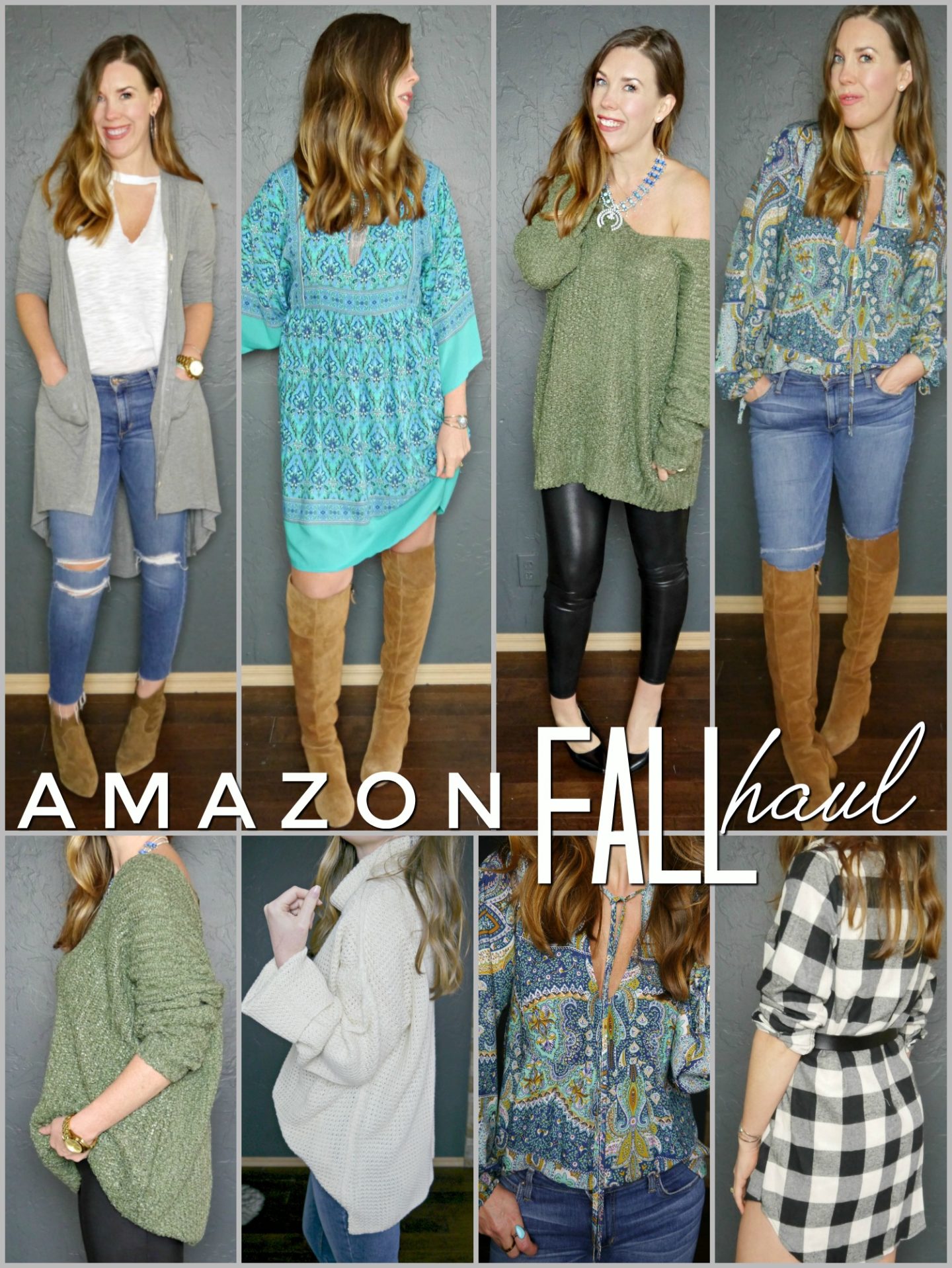 You know by now I'm a total sucker for Amazon.  It's the closest thing to instant gratification that online shopping gets especially now that most of these items are 1 day shipping.  Plus, often times you can find great items that are affordable.  This fall haul has been a winner.  Since sizing can really be the downfall of shopping on Amazon, I'm going to break down each piece mainly for sizing.  I've sent most of it back due to sizing but because I loved most of it, I've reordered proper sizes.
For reference, I am 5'7, 150 lb.  I typically wear a 32 in jeans or a 10 in Gap and Old Navy.  I'm a 36-C and usually wear a medium top.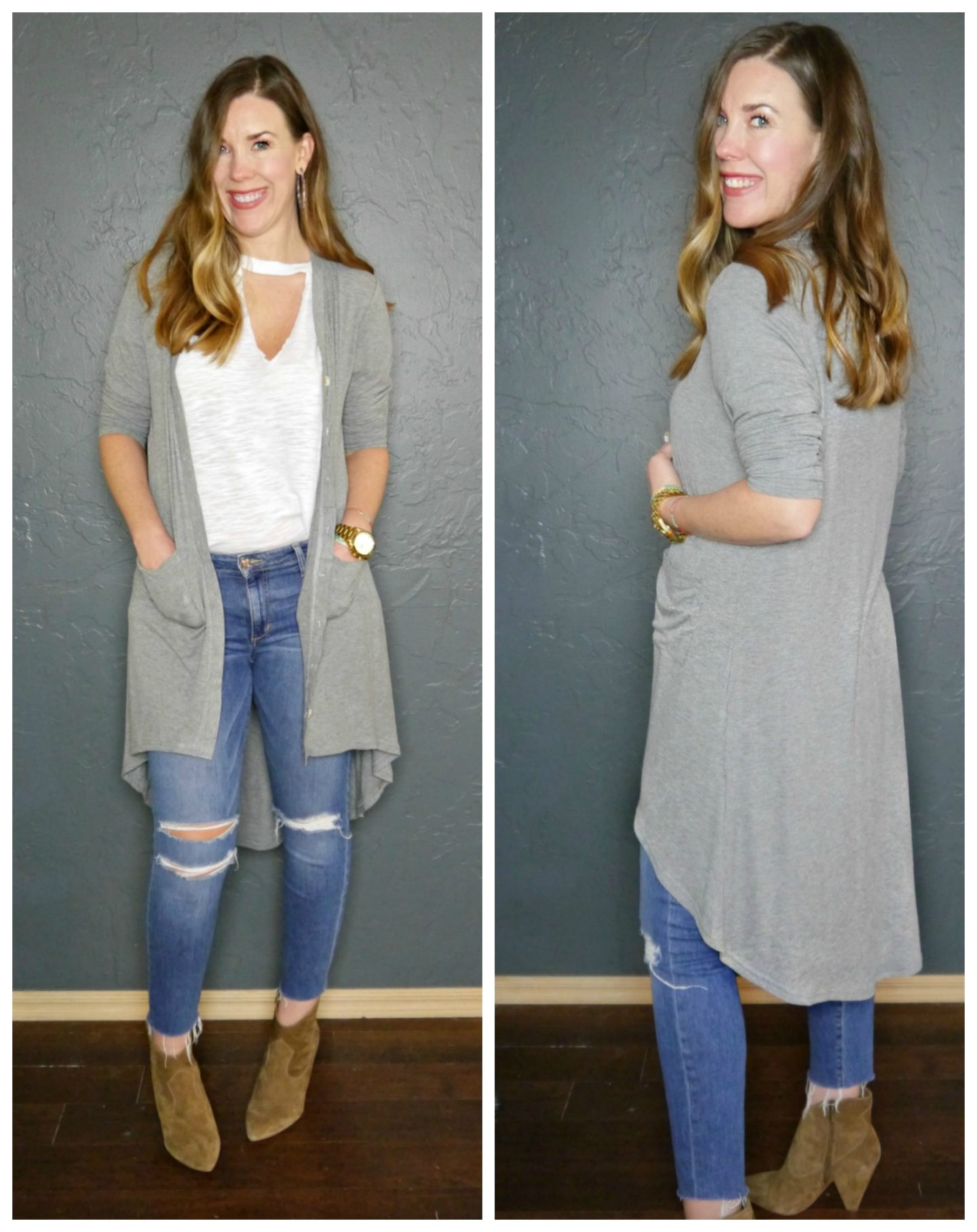 My first purchase is THIS cardigan in the color Gray.  It's very light.  The material is incredibly soft and lightly ribbed.  I bought the medium and it's way too roomy for my liking.  I would say this cardigan runs large.  I will purchase the small next time.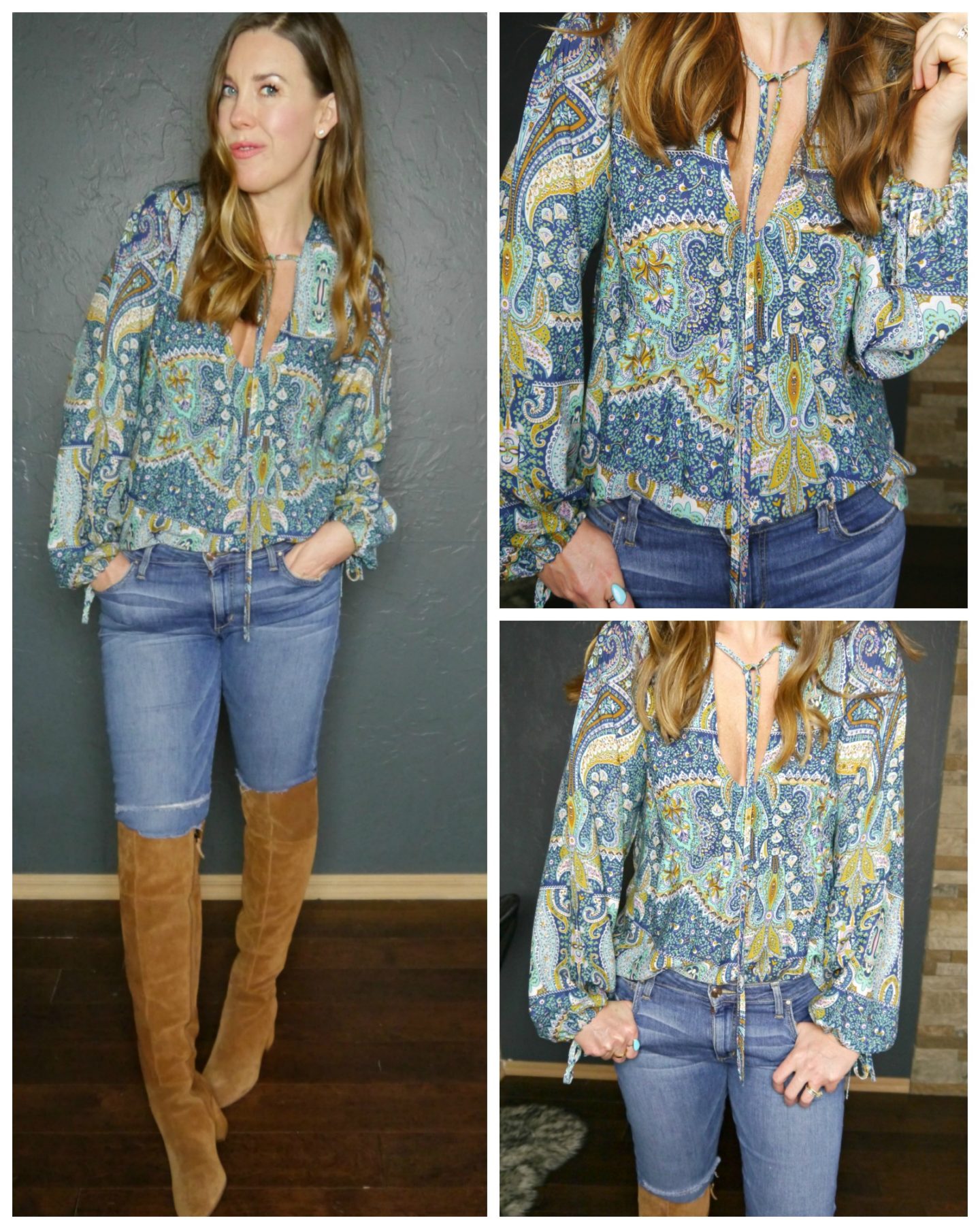 THIS top might be the best deal I've gotten all year.  It is so cheap and so good.  It's from one of my favorite retailers on Amazon-I've yet to buy something from them I didn't love.  I'm wearing a large and this is the one item I won't return for a different size.  It's hard to say exactly with this top but it's true to size but a little on the small side.  It does come in an XL which is unusual for this brand.  This top is incredibly colorful and vibrant.  It is really easy to iron and doesn't show wrinkles. It's not a tunic so I wouldn't wear it with leggings but it does come to the middle of my backside so it's definitely not cropped.  It also comes in 2 different patterns.  I've noticed that it goes in and out of Prime.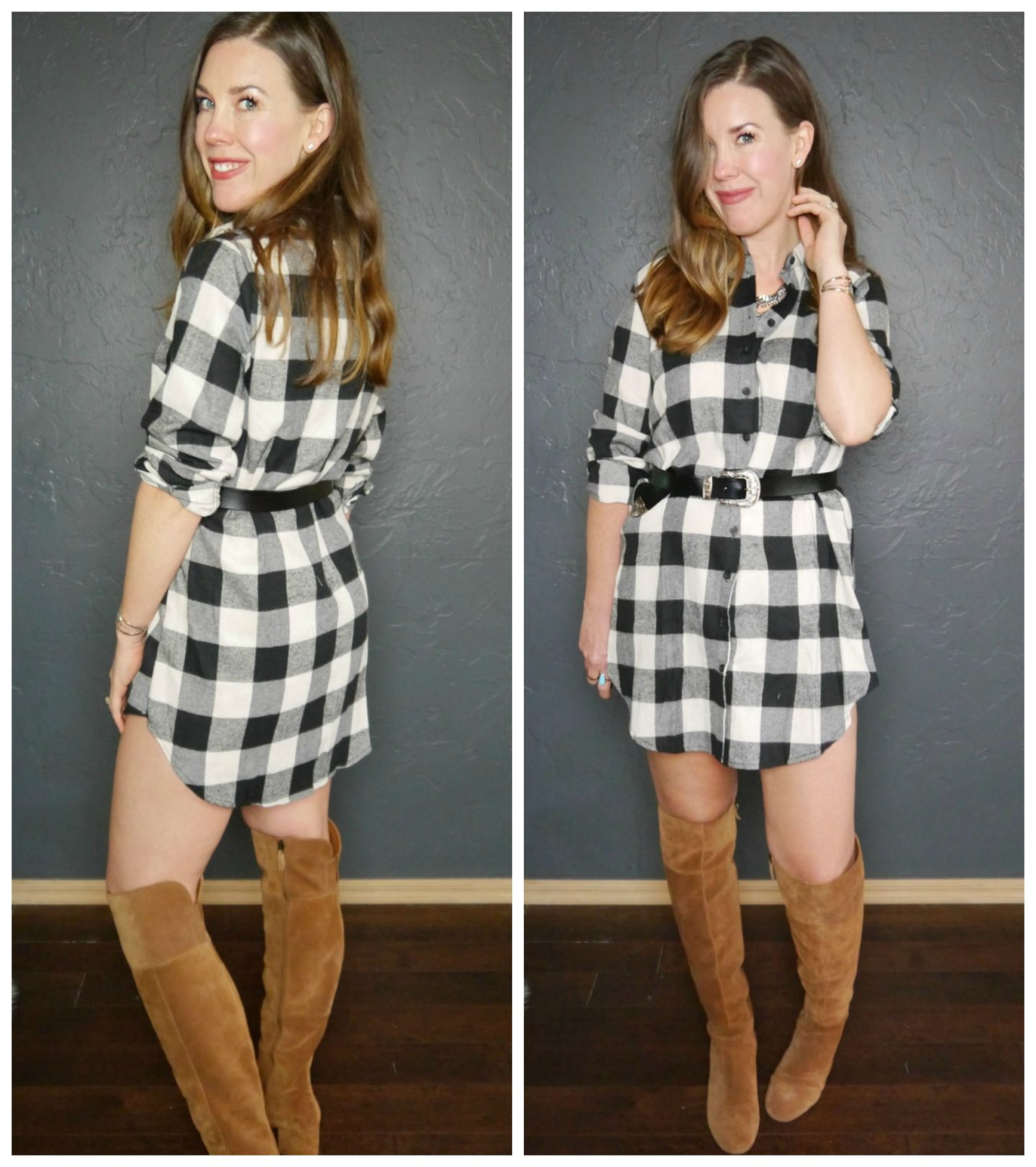 THIS shirt dress is the one item I will return and not buy again.  I bought it because I wanted a black and white flannel not realizing it was meant to be a dress.  While it's well made and very thick, it is way too short for me. If you are 5'4 or below you could probably get away with it.  You can see how the side is much higher than the front and back.  However, you could wear it with leggings.  It also comes in a red and black buffalo check.  I added THIS belt.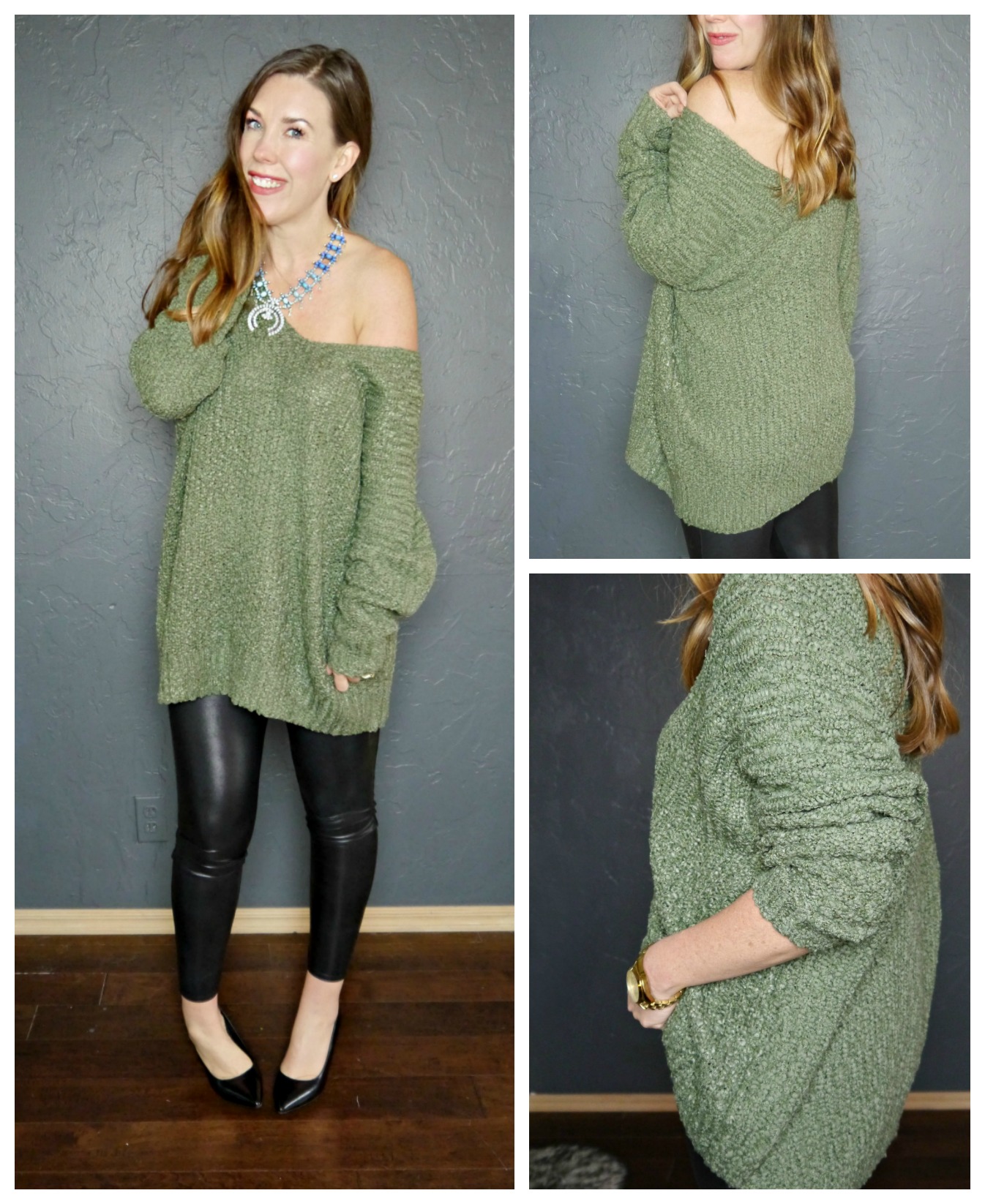 I love THIS sweater!  It comes in several different colors and several different styles so I can only vouch for the style I bought.  I am wearing a large and would say it is definitely oversized.  It swallows me so I think a medium would be much better.  The fabric is very soft, almost a knotted chenille.  It is very comfortable and not itchy at all.  I like how low the back is because it gives the sweater something special but yet it doesn't expose a bra strap.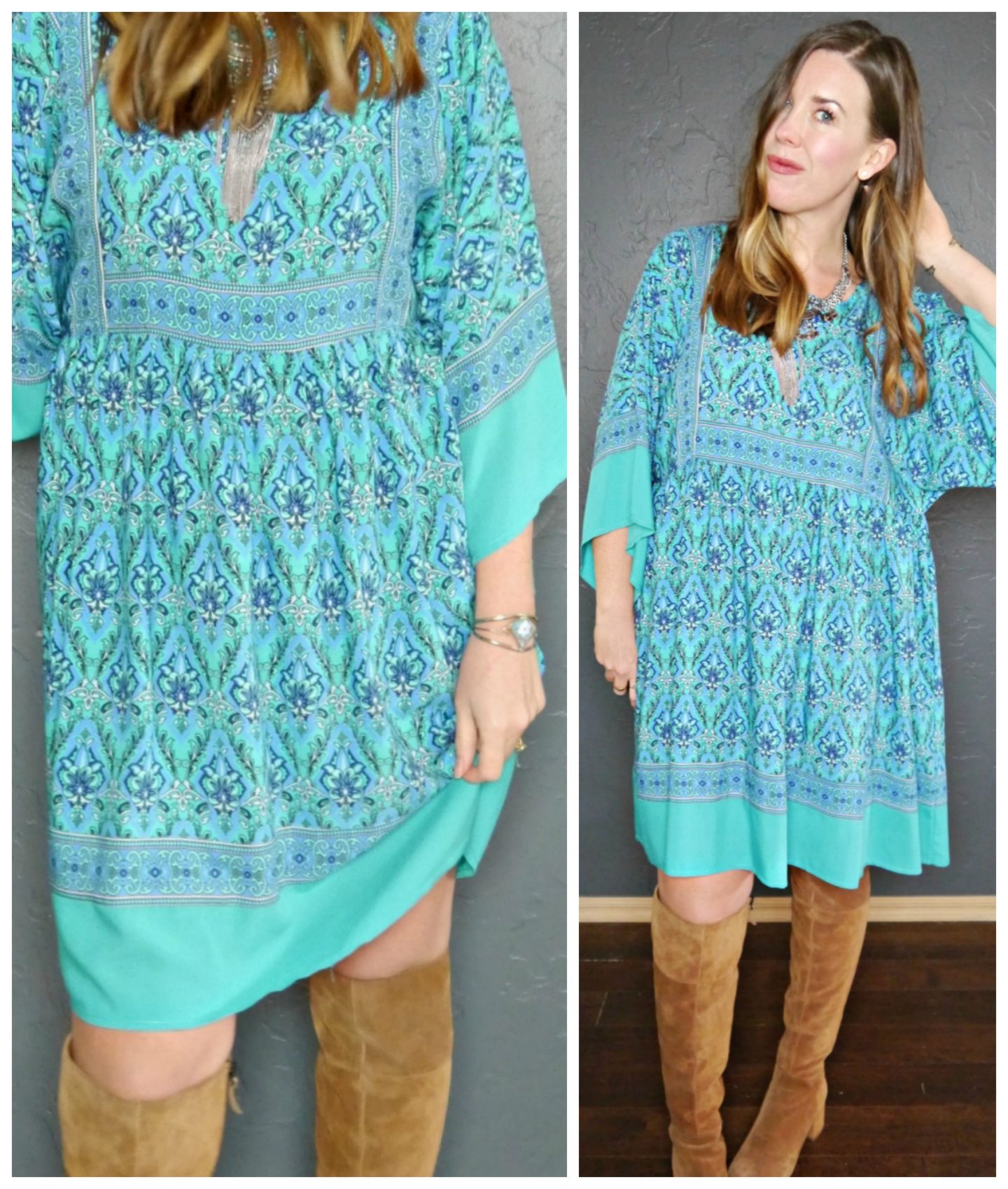 THIS dress is also from the retailer the boho top above came from.  The issue with this retailer is that their sizes are inconsistent.  I've never bought a medium from them so I figured I would be a large in this dress as usual.  It is huge.  I've returned for a medium and am even wondering if I could've worn a small.  The print is so pretty and definitely screams BOHO!  It's easy to iron and the material is a decent thickness.  I will update this post once I receive the medium but it wasn't Prime.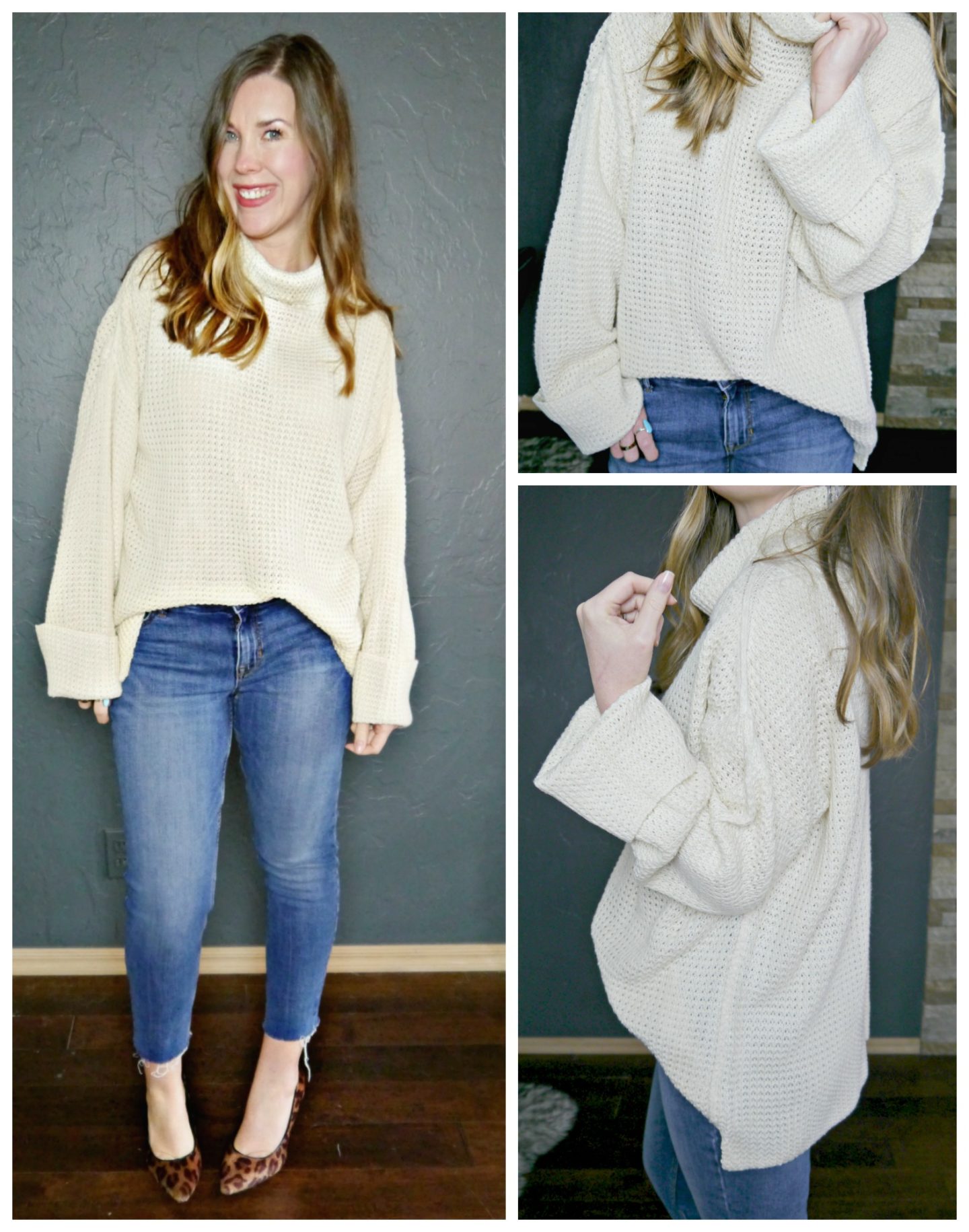 THIS sweater is great!  It's just the right thickness and not itchy at all.  I love the waffle knit and the chunky turtleneck.  I would say this sweater runs very big.  I am in a medium and am returning for a small.  It comes in quite a few colors as well.
xx, Jenni
Shop the Post