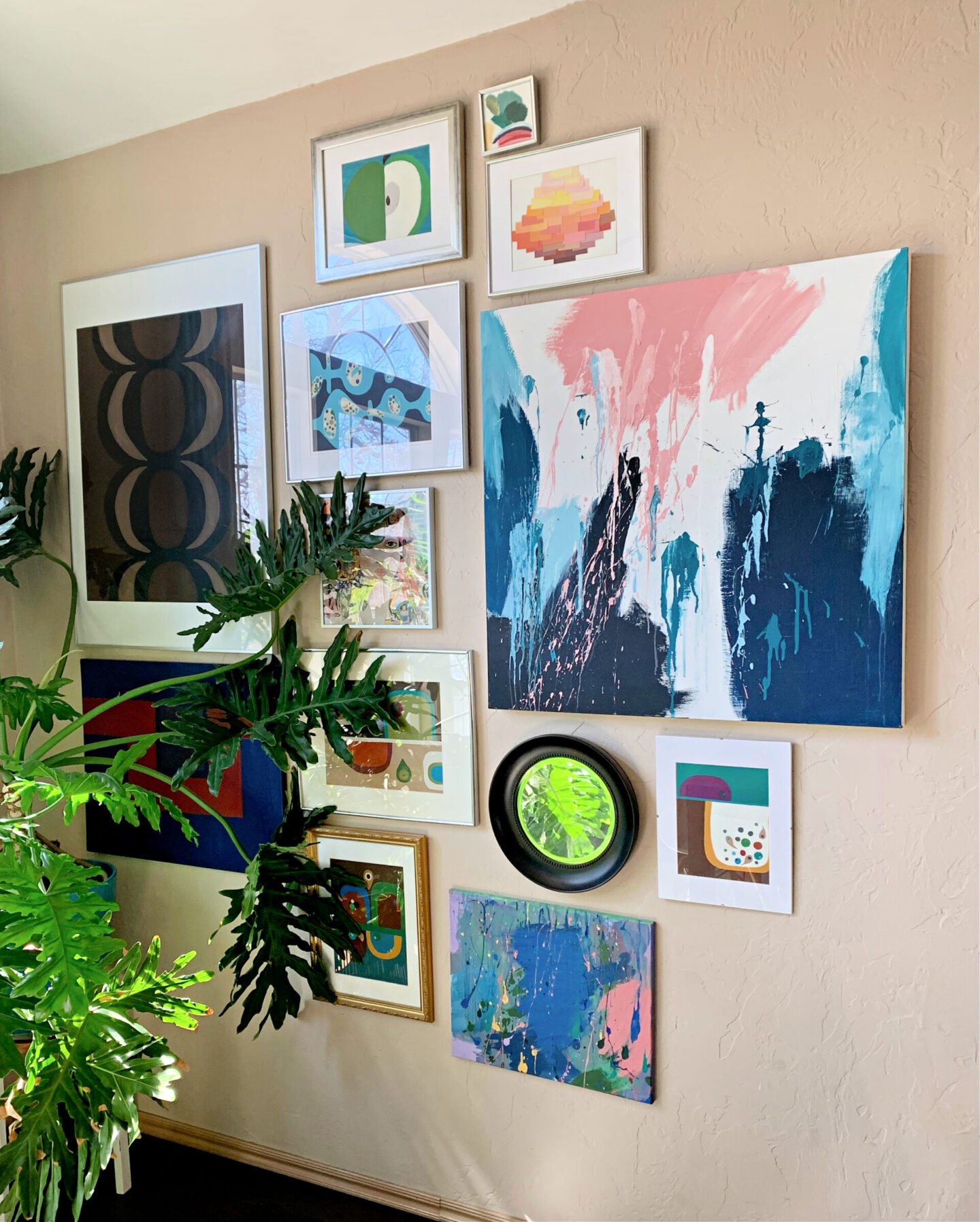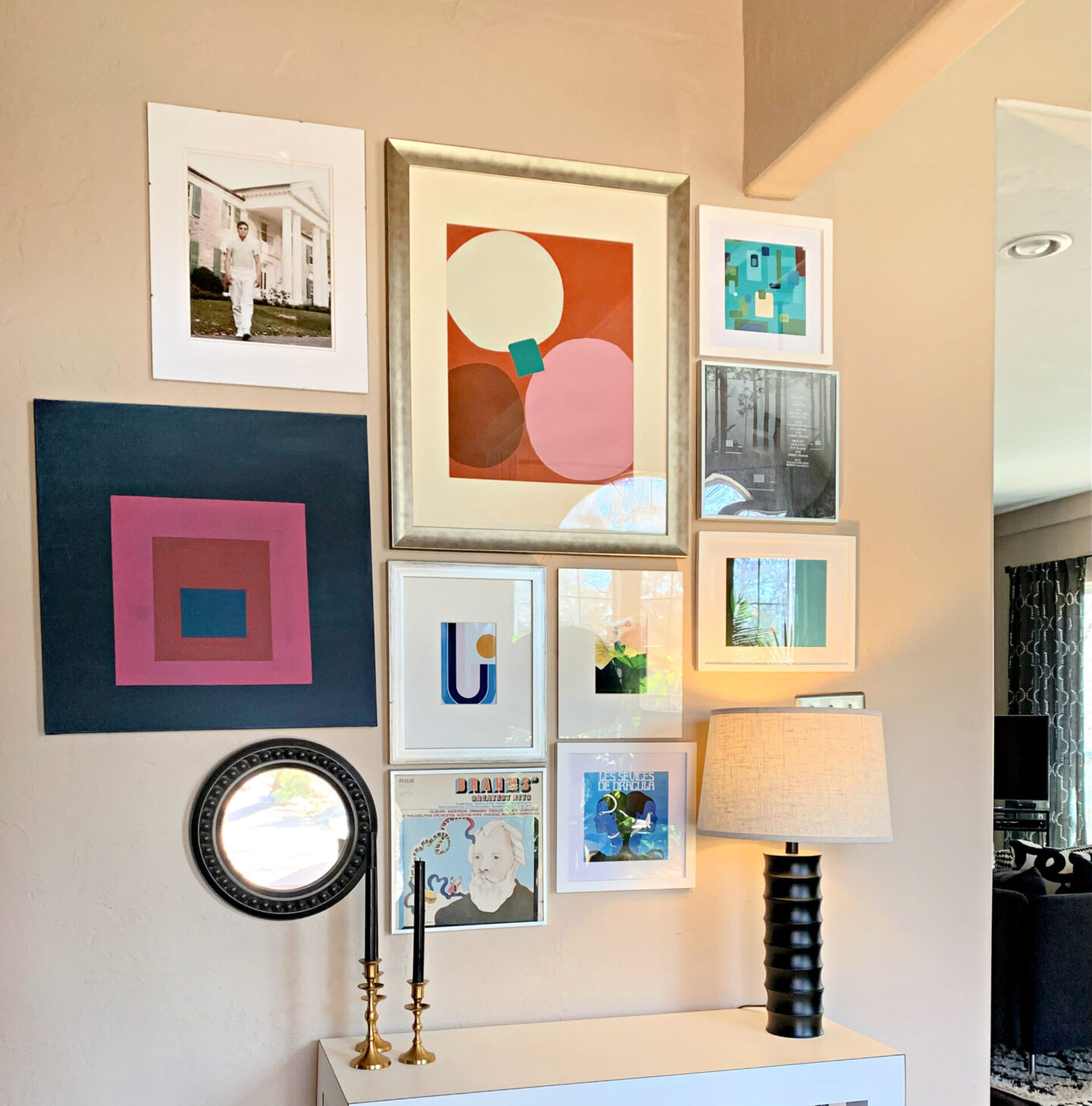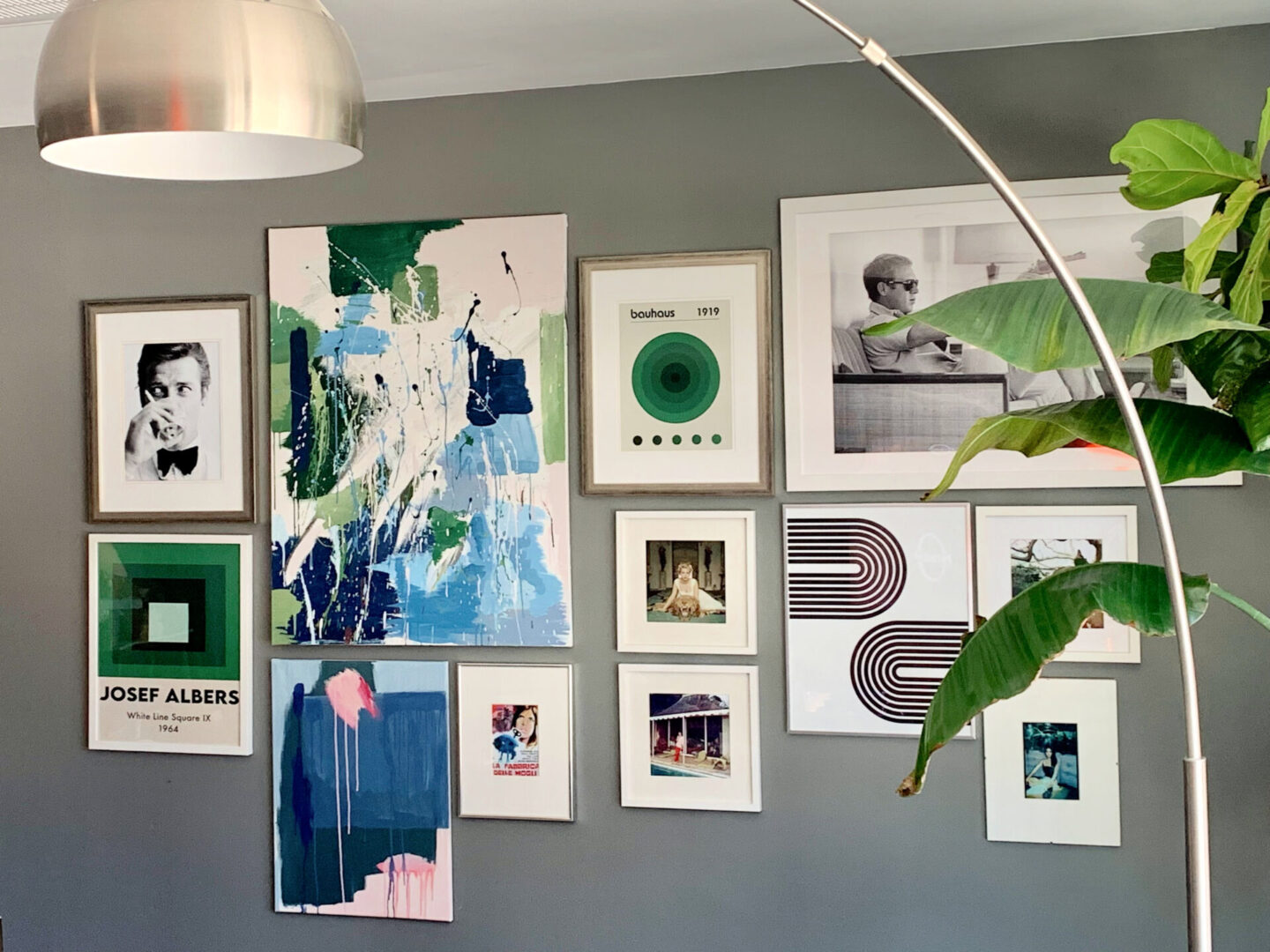 Gallery walls can take a room to the next level. They can add a massive pop of color, create visual interest and express your personality. I personally have several throughout my home as seen in the photos above and I have several tips and tricks I'm going to share so you can create your own!
12 Tips & Tricks to Creating a Gorgeous Gallery Wall:
Don't be afraid to paint your own art! Canvases are cheap, paint is cheap and simple shapes and lines actually make great art that is easy to create!
Take pictures of nature or whatever else catches your eye! These days, cell phones have better cameras than professionals. You can use a program like Canva or Picmonkey to edit the photo and add filters.
If you're concerned about spacing and flow, you can use craft paper to cut out the exact shape of the wall art you plan to hang and tape it to your wall until you find the exact shape you want! I don't do this but I do lay my art on the floor to arrange before I start hammering on the wall.
Before you start, you might want to make sure you have spackle and paint in case you end up with too many mistake holes!
To mix things up, find small mirrors, sconces and artifacts. I like to check out Target and Hobby Lobby but don't forget thrift shops and Ebay!
Framing records is super easy and gives that edgy, creative vibe to your wall. You can find record frames for about $20 on Amazon.
While there really are no rules when it comes to your home and how you choose to decorate it, I find that leaving about 1 inch in-between each piece of art looks best.
Determine if you prefer to keep a shape to your gallery wall. I actually don't need my gallery wall to be a cohesive shape and like a few stragglers. It's all about what your eye prefers.
Find photos you love and search Google for large copies of them. For instance, I have always loved the picture of Elvis dressed in white walking in front of Graceland. I Googled "Elvis in white in front of Graceland" and in the "Images" section of Google, there were tons of the picture I was looking for. If you click on the pic it will appear to the right of the screen. Scroll over the pic and you'll be able to see the size of the photo in the lower right hand corner. Find the biggest one and print it! I look for pictures over 1500 preferable over 2000.
Don't forget movie stills! Those make interesting wall art.
I print photos at Walgreens. Many times they have a 50% off coupon and they print in an hour. On the website you can choose the size you want and it will indicate if your photo isn't good enough quality before you order it.
Utilize digital downloads from Etsy. I search different artist or subjects with the word "digital download" in the search and find tons of exactly what I'm looking for for around $5! Once you pay, you get an immediate file with the art. From here I use Walgreens again to print the sizes I need. Below I have rounded up 18 fun and amazing digital downloads I think you just might love!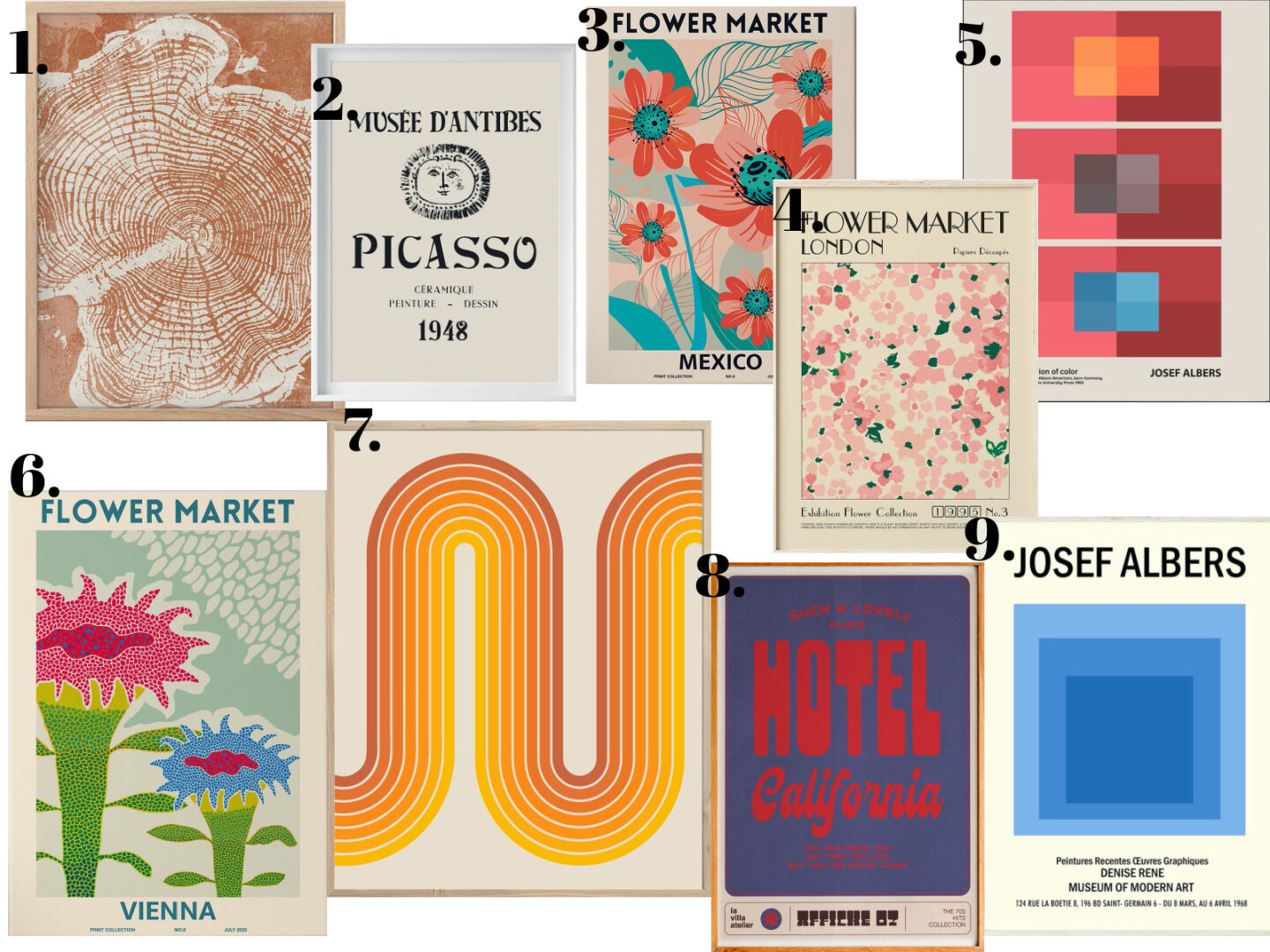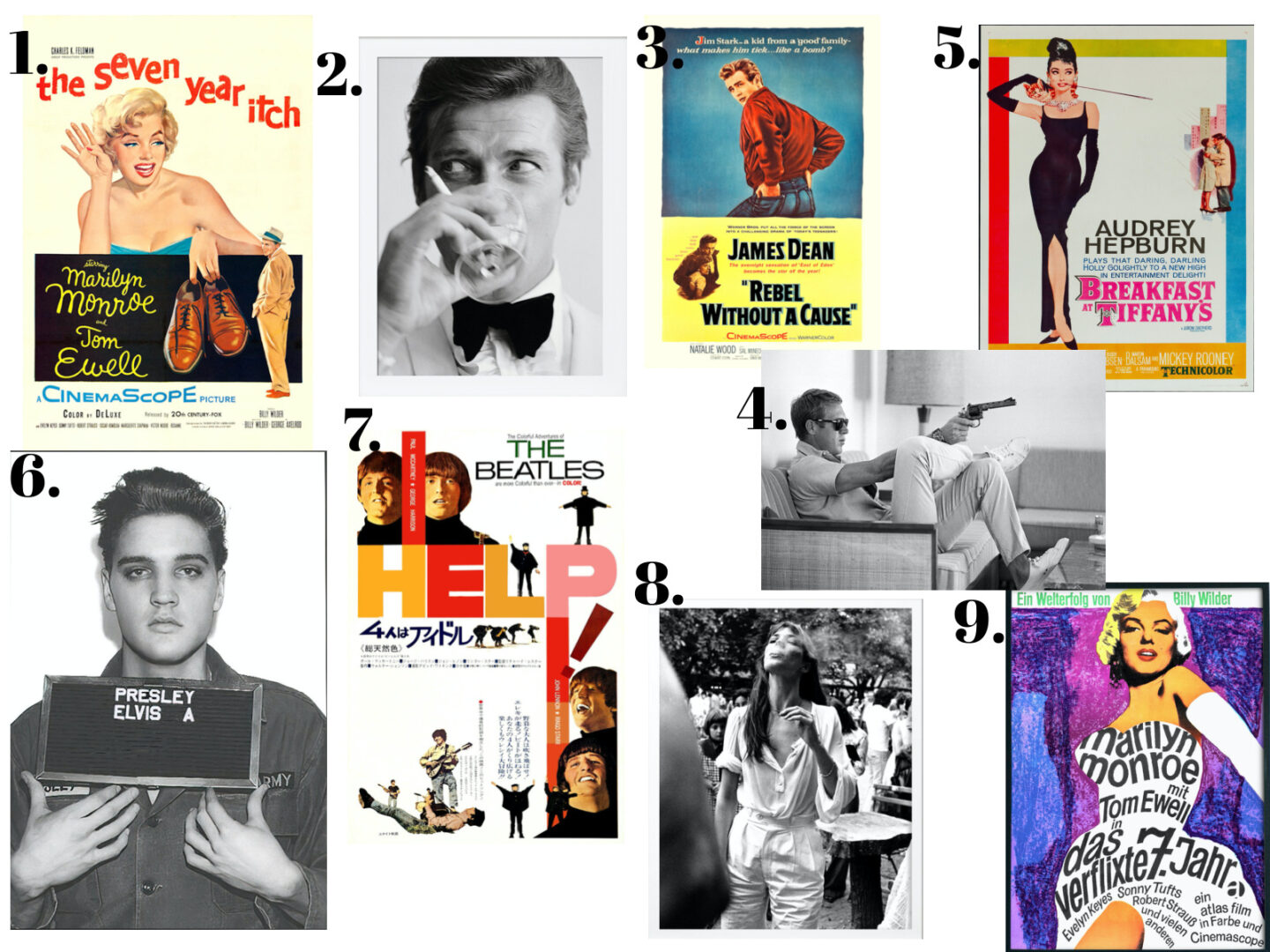 Below are some incredibly inspiring gallery walls I've found on Pinterest lately! Enjoy!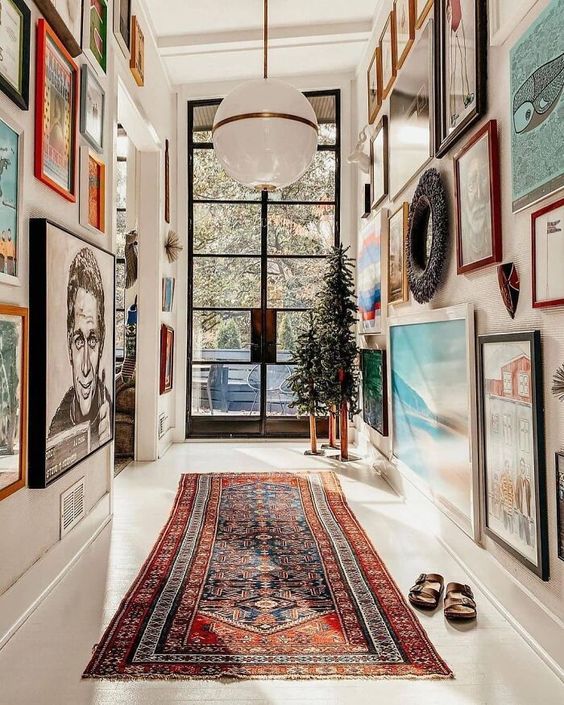 I hope I've intrigued and inspired you to make a gallery wall in your home. It can be daunting but always remember, your home is for your enjoyment, no one else's. It is meant to represent you and your personality. Whether you love color or stick to neutrals, you can accomplish a beautiful gallery wall as long as you lead with your creativity and stay true to yourself! Make a wall that makes you happy every time you walk by it!
xx, Jenni